Could You Pass the Admittedly Difficult MRE Cracker Challenge?
If you're wondering what the MRE Cracker Challenge that's floating around the internet is all about, we've got all the answers you're searching for.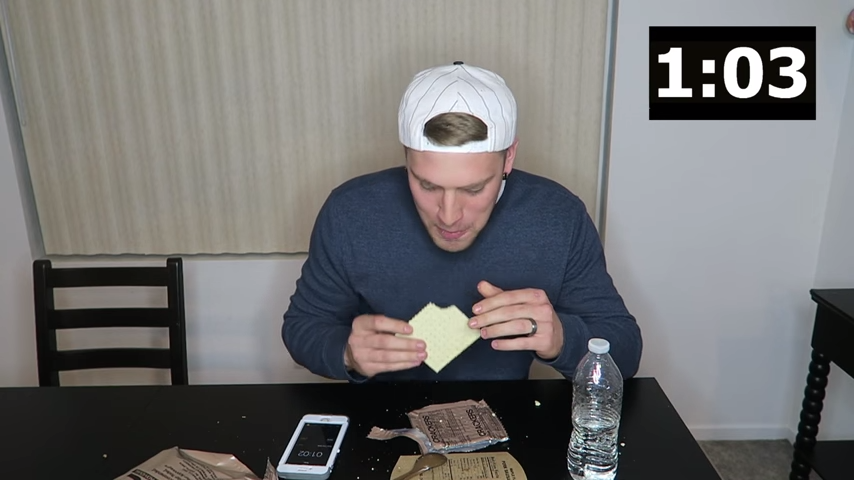 There are some wacky challenges out there on the internet. Many of them are localized to TikTok, but others still are from random corners online. One of the strangest (yet totally wholesome) challenges that's been making the rounds as of late is the MRE Cracker Challenge. The acronym "MRE" refers to the "meal, ready to eat" products issued to those in the military, a selection of shelf-stable meals that soldiers and other personnel can eat on the go. Some are meant to be fresh for years.
Article continues below advertisement
With that in mind, there are always a few staples in these MREs that people love or hate. The large "sheet" of crackers within the packages are a good example. They can be tasty with some cheese or peanut butter on them, but by themselves, they aren't so hot. In fact, you can call them what they are: dry and chewy with very little flavor. These aren't Ritz crackers, that's for sure. That's where the challenge lies. Where did it start? How do you do it? We've got all the answers right here.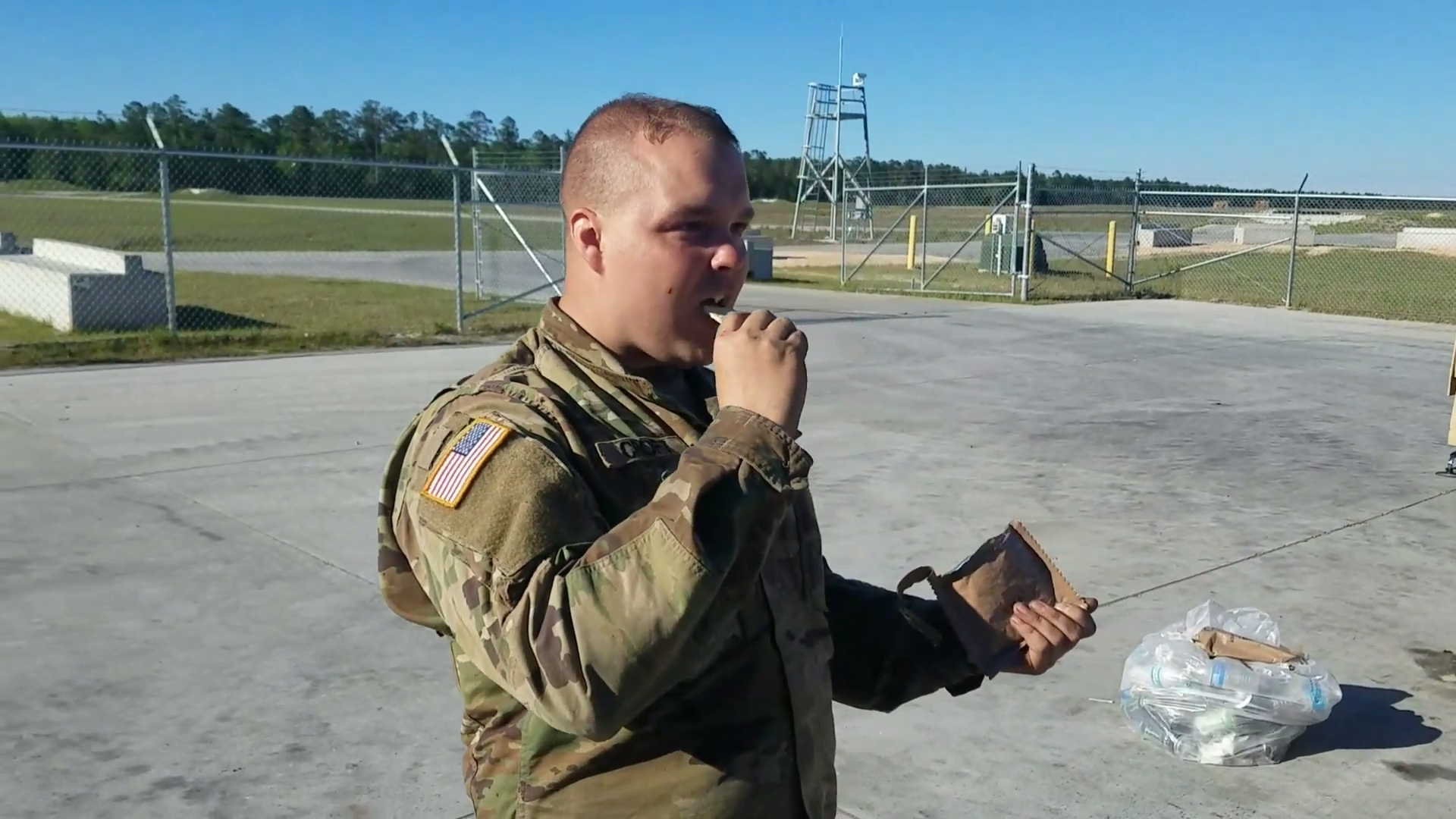 Article continues below advertisement
What is the MRE Cracker Challenge, anyway?
The MRE Cracker Challenge originated on MREInfo.com, a community of individuals who enjoy talking about, trying out, and celebrating MREs. They can be delicious, and there's a rich history behind them. The website has a special space dedicated to the challenge, where it asks people to see if they can eat an entire package of MRE crackers in two minutes without drinking any water. This is a lot harder than it looks, as they're dense, calorie-rich crackers meant to pack a lot of fiber into a meal.
Article continues below advertisement
Soldiers and civilians all over the world have decided to participate in the challenge. It's simple, safe, and doesn't cost a lot to try out. You just need an MRE, which is already readily available for those serving in the military, or you can buy one online at a variety of outlets. The crackers are pretty bland, so most individuals can eat them. It's just a question of whether you actually want to or not. And watching someone eat dry crackers quickly can be hilarious.
Article continues below advertisement
This craze has been around for some time, and it continues on even among service members and other denizens on the internet today. It can definitely be done, but don't assume it's a cake walk until you've actually tried to get all those crackers down. If you do decide you want to put yourself out there and see if you can stomach it, be sure to have plenty of liquids around for when you inevitably tag out and need to stop. It truly is challenging, you see.
That's about all you have to do to take part in the MRE Cracker Challenge. You could probably do it with regular crackers in a pinch, but it wouldn't be nearly as funny. Now go out there and see if you can conquer it! We're rooting for you.