The MSCHF Big Red Boot Prompted Countless Twitter Memes — Here's Why
The most meme-worthy shoe of 2023 has arrived. And as usual, the internet has some thoughts. On Feb. 16, the MSCHF Big Red Boot is dropping… and it's big, bright, and bold. Retailing for $350, these oversized boots call to mind several children's cartoon characters that Twitter couldn't wait to point out (not to mention a few glaring styling complications).
So, why are the MSCHF Big Red Boots becoming an internet meme? Let's dive into it.
Article continues below advertisement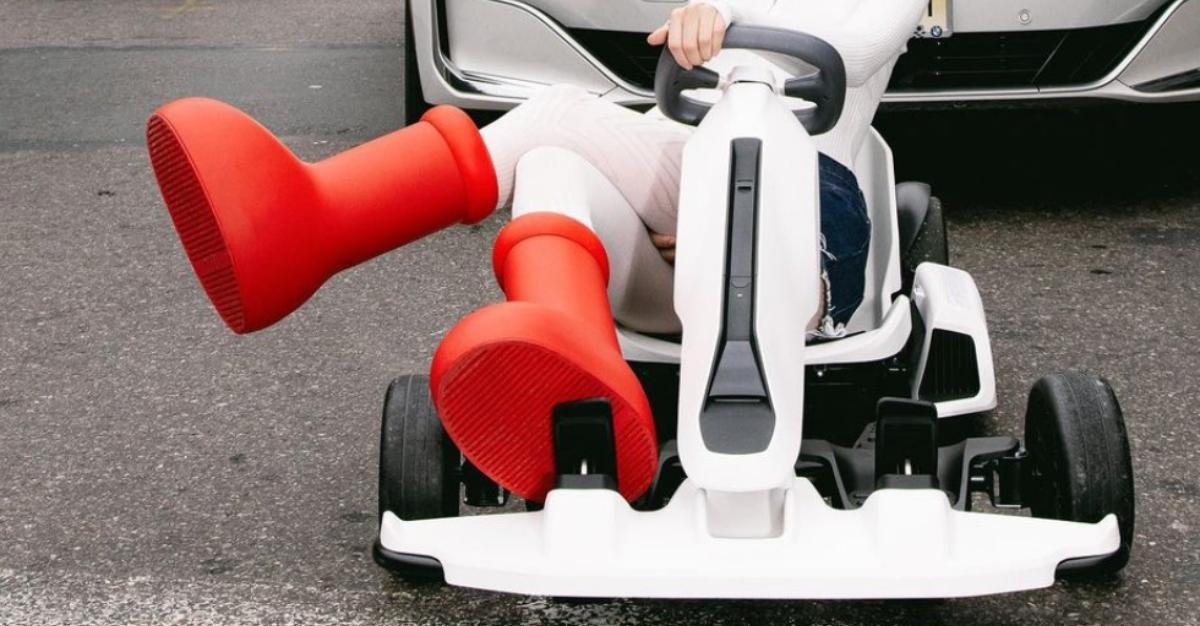 Why have the MSCHF Big Red Boots turned into a meme?
Outlandishly large and aggressively red, social media users are having a field day with the MSCHF Big Red Boot. According to Twitter, the shape and size bare an uncanny resemblance to two children's cartoon characters: Dora's monkey pal, Boots, from Dora the Explorer and Astro Boy.
Article continues below advertisement
Article continues below advertisement
Other Twitter users have pointed out the complete impracticality of trying to style the Big Red Boot. @Neuume posted four photos of people pairing the boots with questionable outfits, saying, "I have not seen one person style those MSCHF boots correctly," followed by several crying emojis. However, they do mention that "simple but theatrical pieces" can be saved with better styling.
Article continues below advertisement
However, MSCHF co-founder Daniel Greenberg says the shoes are supposed to come across as cartoonish. In a recent interview with Highsnobiety, Greenberg said, "In cartoon world, representation works with reduced information to immediately imply an object, rather literally depict it. The Big Red Boot works on a similar principle … You never design shoes to be shaped like feet. Big Red Boots are REALLY not shaped like feet, but they are EXTREMELY shaped like boots."
Article continues below advertisement
What is MSCHF?
MSCHF is a Brooklyn-based art collective that produces a wide range of zany designs, many of which have taken the form of footwear. For example, the company was behind the controversial 2019 "Jesus shoes," Nike sneakers filled with holy water, and the even more controversial "Satan shoes," which contained a drop of human blood (and prompted a Nike lawsuit). The company was also responsible for creating custom Birkenstocks made from pieces of Birkin bags.
While their latest creation doesn't hold a candle to holy water, human blood, or handbags, it certainly is bizarre. However, if you believe you're bold enough for the MSCHF Big Red Boot, mark your calendar for Feb. 16.