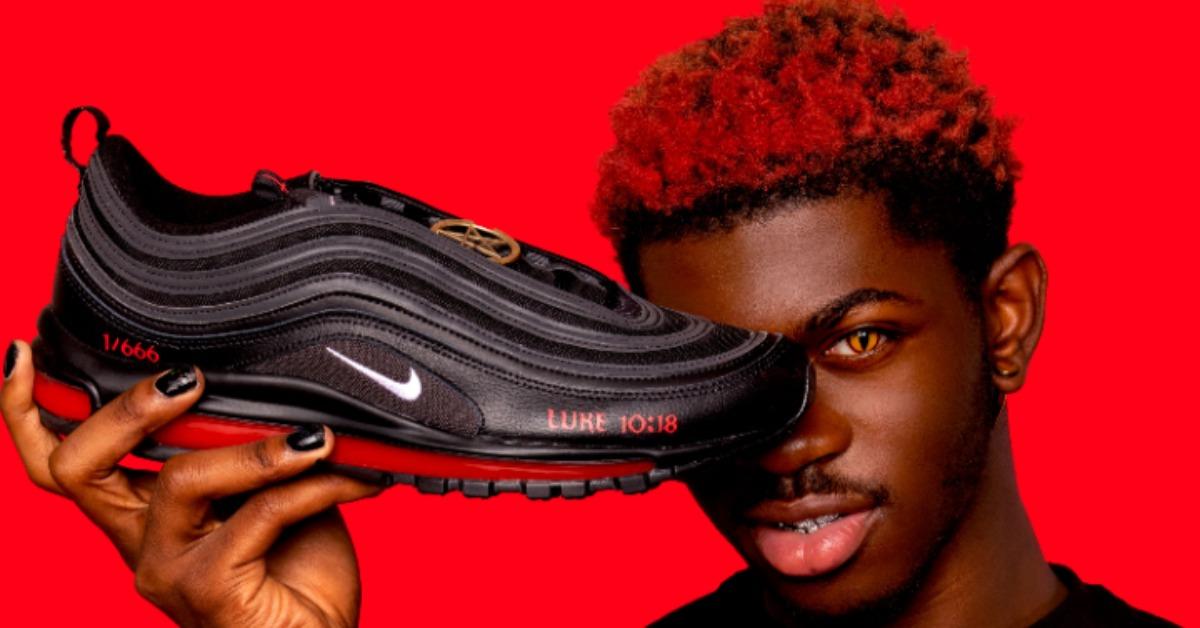 Lil Nas X's "Satan Shoes" Supposedly Contain a Drop of Human Blood — but Whose Blood Is It?
You'd have to be living under a rock to have not heard of Lil Nas X's recent music video for "MONTERO (Call Me By Your Name)" by now, as well as the divisive reactions it garnered. Always one to push boundaries, the artist didn't stop with just the controversial video.
Article continues below advertisement
Teaming up with streetwear brand MSCHF, the "Old Town Road" singer is set to release a pair of "Satan Shoes," a custom pair of Nike Air Max 97's with some seriously dark influences. However, one of the most intriguing design elements of the shoe has to be the creator's decision to inject a drop of human blood into each pair's midsole.
So, whose blood is in the "Satan Shoes"? Plus, what other satanic elements compose these seriously off-kilter kicks — and did Nike even approve of their existence? Here's a breakdown of arguably one of the most controversial pairs of shoes ever made.
Article continues below advertisement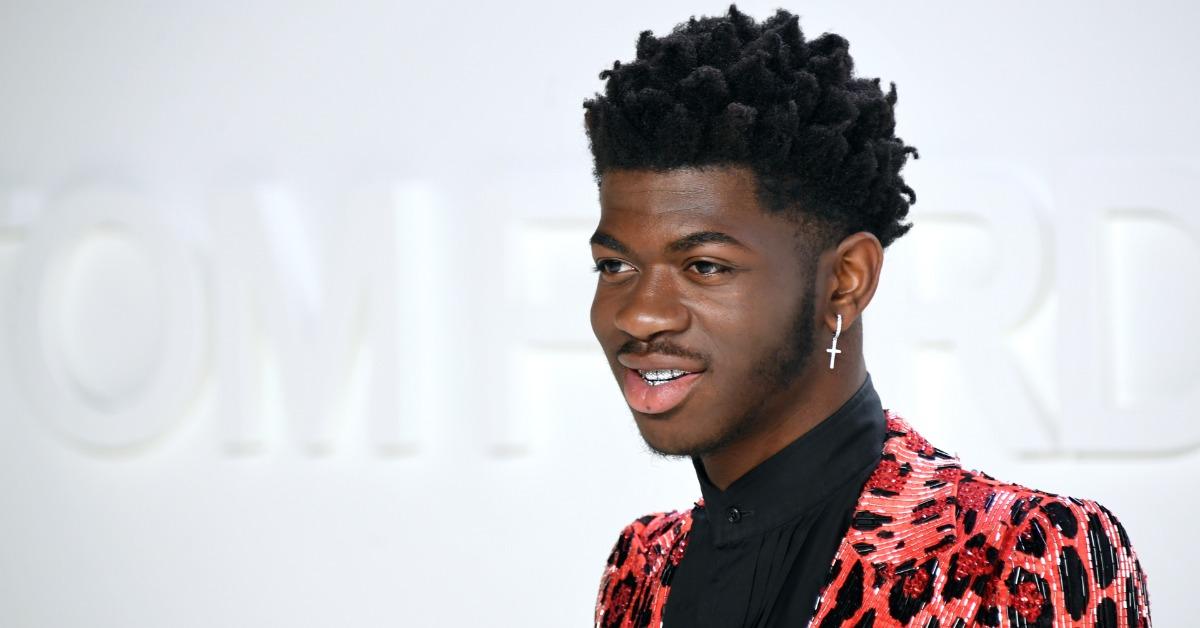 So, whose blood is in the "Satan Shoes"? The team behind it donated blood.
Originally teased by MSCHF on March 27, 2021, following the release of Lil Nas X's music video for "MONTERO," the MSCHF custom sneakers basically broke the internet. The company promised 666 individually numbered pairs, each bearing a sole that contains ink and one drop of human blood.
Article continues below advertisement
After some fans raised questions over where the mystery blood originated, MSCHF specified to NBC who the single drop in each shoe was drawn from. Although early rumors insinuated that the blood was from Lil Nas X himself, that isn't the case. The brand claimed that various members of the MSCHF team donated a drop of their own blood to be put in each pair made.
Article continues below advertisement
Slated for release on March 29, 2021, at 11 a.m. ET for $1,018 via the brand's official website, the shoes are adorned with plenty of dark details. They also feature black leather, Lil Nas X's name on the heel, a pentagram pendant, and a reference to Bible verse Luke 10:18. For those who don't know, that particular passage references Satan's fall from heaven.
The shoe drew so much controversy that Nike had to issue a statement.
Despite not being an official collaboration between the sportswear giant and the rap phenom, Nike clearly caught wind of all the controversy surrounding Lil Nas X's custom "Satan Shoes" and decided to issue a statement.
"We do not have a relationship with Little Nas X or MSCHF," Nike claimed in their statement, via NBC. "Nike did not design or release these shoes and we do not endorse them."
Article continues below advertisement
As you might expect, there has been plenty of outrage surrounding the "Satan Shoe." Prominent Pastor Mark Burns took to Twitter to slam the shoes, writing, "These #SatanShoes by #Nike & #LilNasX with 666 and a drop of human blood in the sole is a reason why we Christians must be prayed up ready to battle in the spirit with the Voice of the Holy Spirit. This is evil & heresy and I pray that Christians rise up against this."
Amber Krabach, who is running to represent the state of Washington, also tweeted, "Dear @Nike, This isn't hard. When someone asks you if they can make "Satan Shoes" under your brand... YOU SAY NO." Her misconception that the shoe is an official Nike product is likely exactly why the company issued a statement clarifying their stance on the release.