Experts Urge People Not to Wear N95 Masks With Valves
The valves are designed to allow for easy exhalation, so while they protect the wearer, they do not filter the air that they breath out, meaning they're practically useless in protecting others.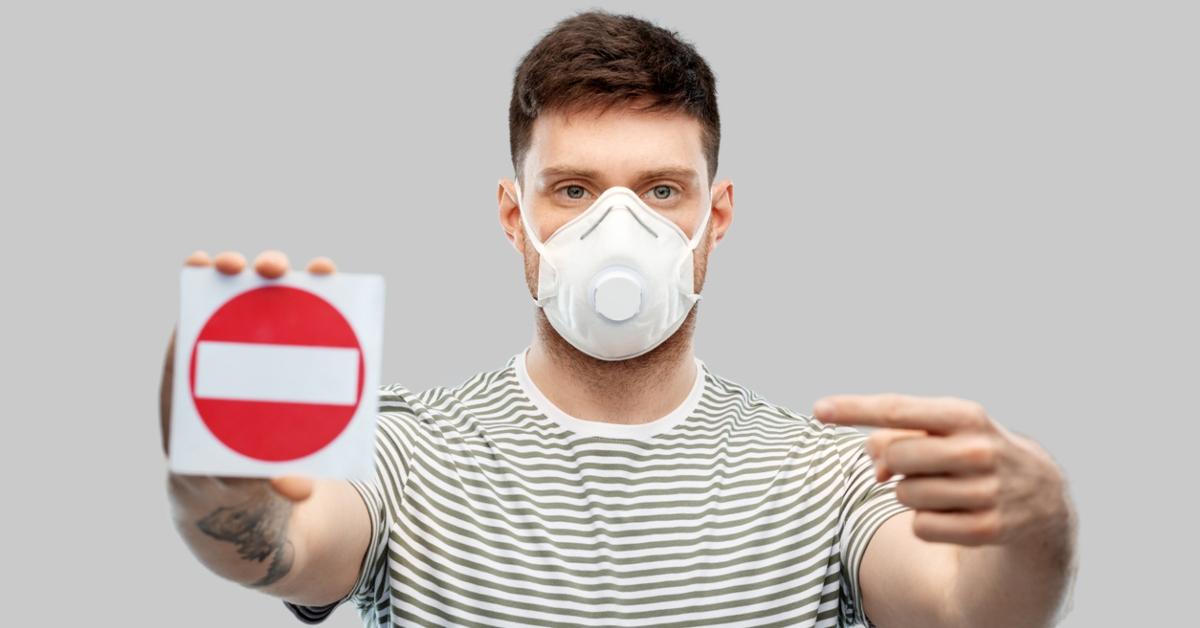 As masks become part of our daily public lives, it's important to understand which masks are the best to wear in each situation we may encounter. The CDC's official recommendation is that N95 respirator masks — if worn properly — are the "best" masks to wear, but disposable medical masks and double-layered cloth masks will both work well to protect the wearer and those around them.
Article continues below advertisement
You may have seen a certain type of N95 mask that has a circular valve on the outside. It often looks like the top of a water bottle. According to experts, this type of mask is not ideal to wear in public and will not work to protect others from the droplets of the one who wears the mask.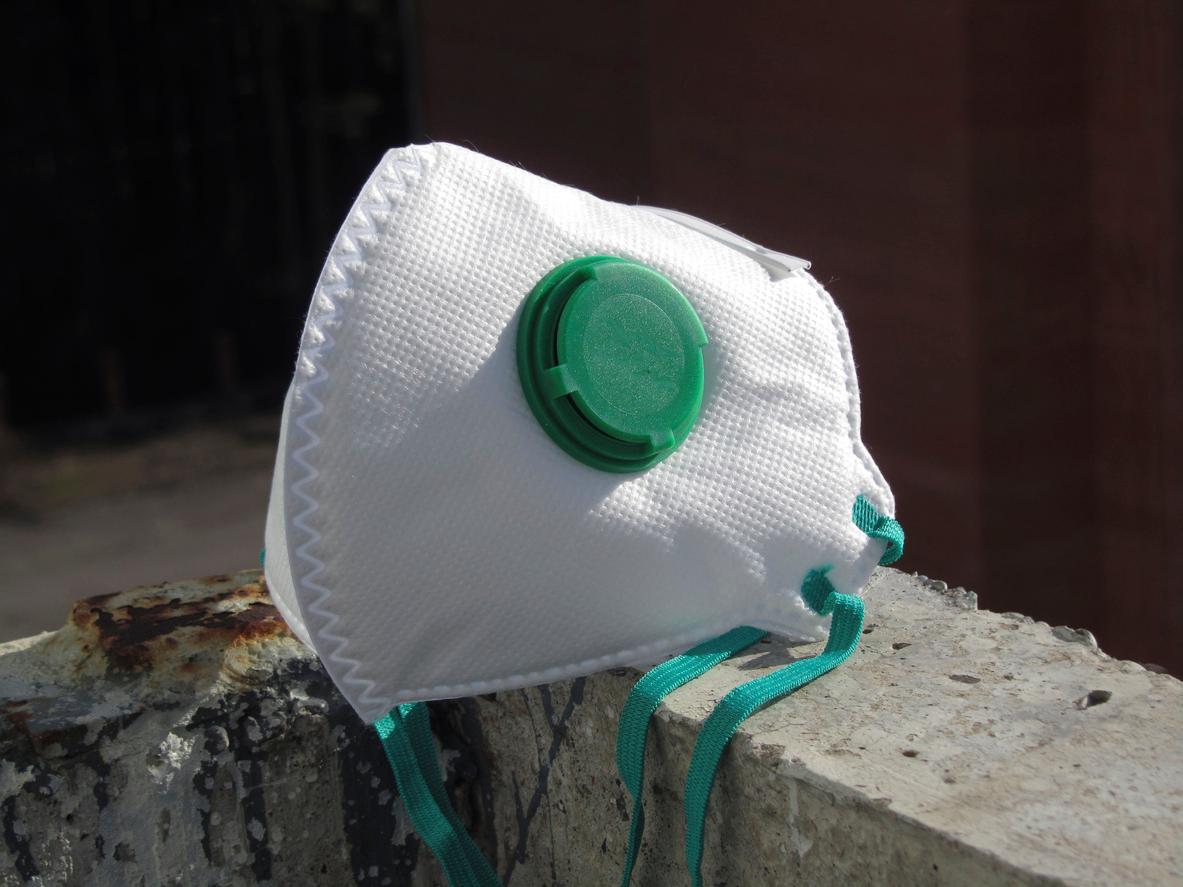 Article continues below advertisement
ABC News reports that while N95 masks "protect against at least 95 percent of very small (0.3 micron) particles," the ones with valves are a different story. These are one-way valves that allow for easy exhalation through a small round or square filter disc that's built into the front of the mask.
While they do have some benefits — they protect the wearer, allow for easier exhalation than other masks, and prevent the buildup of heat, humidity, and carbon dioxide — they do very little to protect the people around the mask-wearer.
Article continues below advertisement
These valves are designed to filter the air that gets inhaled, but it doesn't filter the air that gets exhaled. Standing next to a person wearing a mask with a valve is pretty much like standing next to a person who isn't wearing a mask at all when it comes to the particles they're potentially transmitting.
The whole idea behind wearing masks isn't just to protect you from possible infection but also to prevent those who are sick or asymptomatic from spreading the virus. Yes, you wear a mask to protect yourself, but mostly you do it to protect other people. And the N95 masks with valves simply don't do that.
Article continues below advertisement
Willian Schaffner, MD, professor of preventative medicine and infectious disease at Vanderbilt University Medical Center, said, "We want to protect you from me. And so, this valved N95 [mask] really doesn't function appropriately in this COVID environment — either in the health care setting, or in the community."
Article continues below advertisement
Some states and counties have officially banned them. One Twitter user writes, "Ordinary people in Taiwan and HK have become quite knowledgeable about masks sadly through bitter experience! The nickname for those masks with valves is called the 'selfish mask.'"
The CDC website says, "N95 respirator with an exhalation valve does provide the same level of protection to the wearer as one that does not have a valve... However, respirators with exhalation valves should not be used in situations where a sterile field must be maintained...because the exhalation valve allows unfiltered exhaled air to escape into the sterile field."
Article continues below advertisement
Schaffner said that cloth and surgical masks are better than N95 masks with valves. He said, "The major reason the CDC began to recommend the universal use of masks in the community was because of asymptomatic infection and wishing to reduce the transmission from the person who is infected to others."
Article continues below advertisement
If you are the least bit concerned about other people, don't wear a mask with a valve. You might be protecting yourself, but you're putting everyone else at risk.
For those who find traditional masks hot and uncomfortable and hard to breathe in, Schaffner said, simply, "Get with the program." This isn't just about you. Your slight discomfort is a small price to pay for possibly saving someone's life.