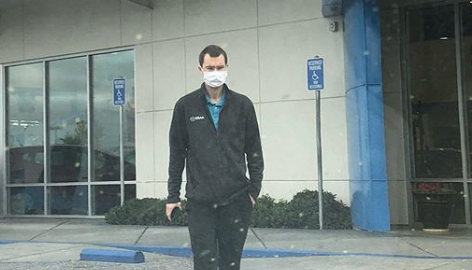 The CDC Recommends Wearing This Specific Face Mask for Coronavirus Protection
The CDC is urging all U.S. citizens to rock face masks now in an attempt to help prevent the spread of COVID-19, but which one is recommended most by the government agency?
The decision was most likely spearheaded by recent data that strongly indicates even asymptomatic and pre-symptomatic folks who are infected with the novel coronavirus can transmit the disease to others, which is especially true in close-quarter situations.
Article continues below advertisement
For example, going on public transportation or walking through crowded areas where maintaining 6 feet of distance is impossible. So there's a good chance that even if you aren't feeling sick, you or someone else in that group could be unknowingly contracting/giving COVID-19 from/to another person.
Which is why the CDC is strongly suggesting everyone rocks a mask whenever they go outdoors, which includes cloth face masks.
What mask does the CDC recommend?
While the "best" masks to wear are the n95 respirator masks, those are currently in short supply and should be reserved for emergency healthcare workers, first responders, and essential employees. They'll help filter not only pollutants but protect individuals from contracting COVID-19 as well as stop those who have it from giving it to others.
Article continues below advertisement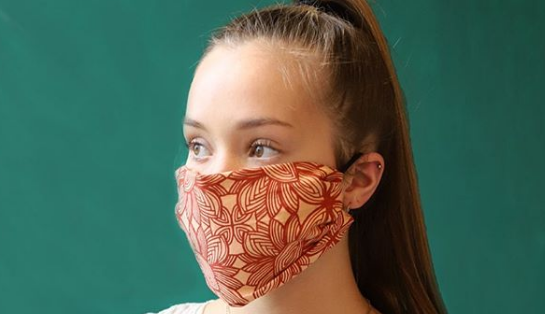 Then there are surgical masks, which are also in short supply, that work fairly well at protecting you from spreading COVID-19 or getting it yourself. Again, these items are in dire need from medical professionals, so you should probably save those for healthcare workers and individuals who are the front line of dealing with those afflicted by the coronavirus.
Article continues below advertisement
The masks that the CDC are recommending folks go outside and wear on a daily basis right now are cloth masks. While wearing these cloth masks won't protect you from getting the coronavirus from someone who coughs or sneezes in your vicinity and isn't wearing a mask, it will help stop those who are sick from transmitting it to others.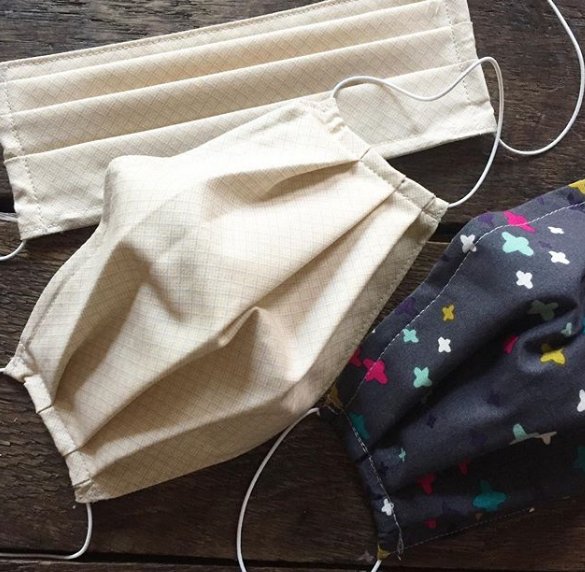 Article continues below advertisement
The CDC wrote on its website: "CDC is additionally advising the use of simple cloth face coverings to slow the spread of the virus and help people who may have the virus and do not know it from transmitting it to others. Cloth face coverings fashioned from household items or made at home from common materials at low cost can be used as an additional, voluntary public health measure."
Currently, the cloth mask initiative is meant to supplement President Trump's coronavirus guidelines for America, which is encouraging all non-essential citizens and employees to self-isolate, minimize contact with others, avoid large gatherings, and stay indoors as much as possible until April 30.
Article continues below advertisement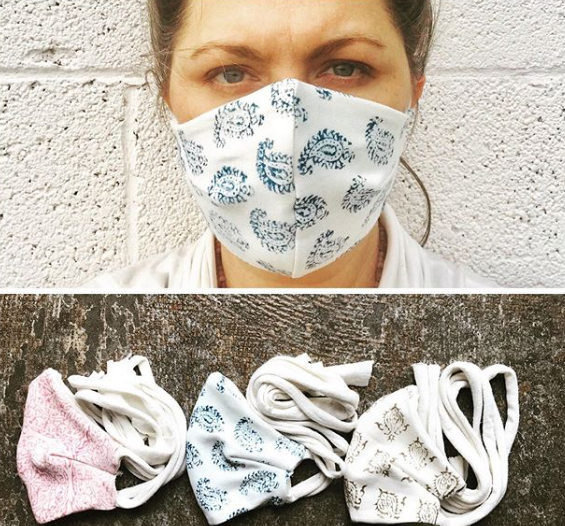 Dr. Rajiv Bahl says that while cloth masks are hardly the most secure option, it's still a good idea to wear them if you're going out in enclosed spaces like grocery stores where avoiding other people is difficult. "This isn't currently a mandate, but we have seen this is some Asian countries where people wear them routinely. It's just a good hygiene measure to keep germs to yourself and to keep others from spreading their germs."
Article continues below advertisement
He continued, "If you are going to wear a surgical mask, you'll want to pull it down, press it against your nose and squeeze. The best way is to make sure it's tight around your nose and face, then wrapped around your ears. Sometimes we see people wearing masks below (their nose, just covering their mouth) which is incorrect, it needs to be around your nose."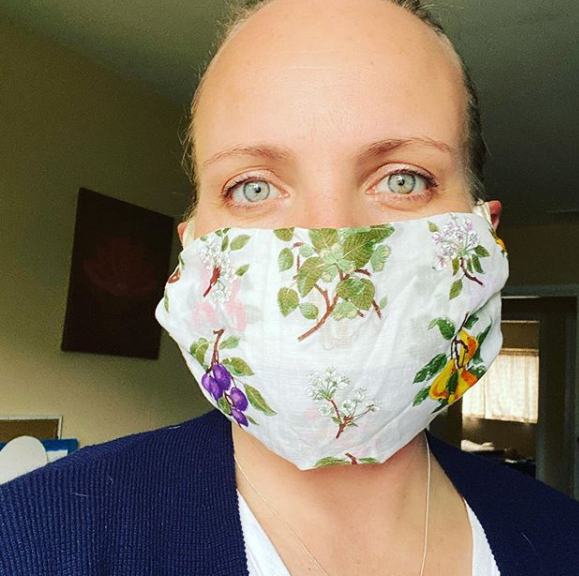 Article continues below advertisement
So if you're going outside, maybe wear a cloth mask. Just ensure your nose is covered with it when you do.
The best way to prevent contracting or spreading coronavirus is with thorough hand washing and social distancing. If you feel you may be experiencing symptoms of coronavirus, which include persistent cough (usually dry), fever, shortness of breath, and fatigue, please call your doctor before going to get tested. For comprehensive resources and updates, visit the CDC website. If you are experiencing anxiety about the virus, seek out mental health support from your provider or visit NAMI.org.