Get Your Breakfast For Cheap, In Honor of National Bagel Day
National Bagel Day was officially switched to Wednesday, Jan. 15, so to celebrate the holiday, here's how you can get your morning bagel for cheap.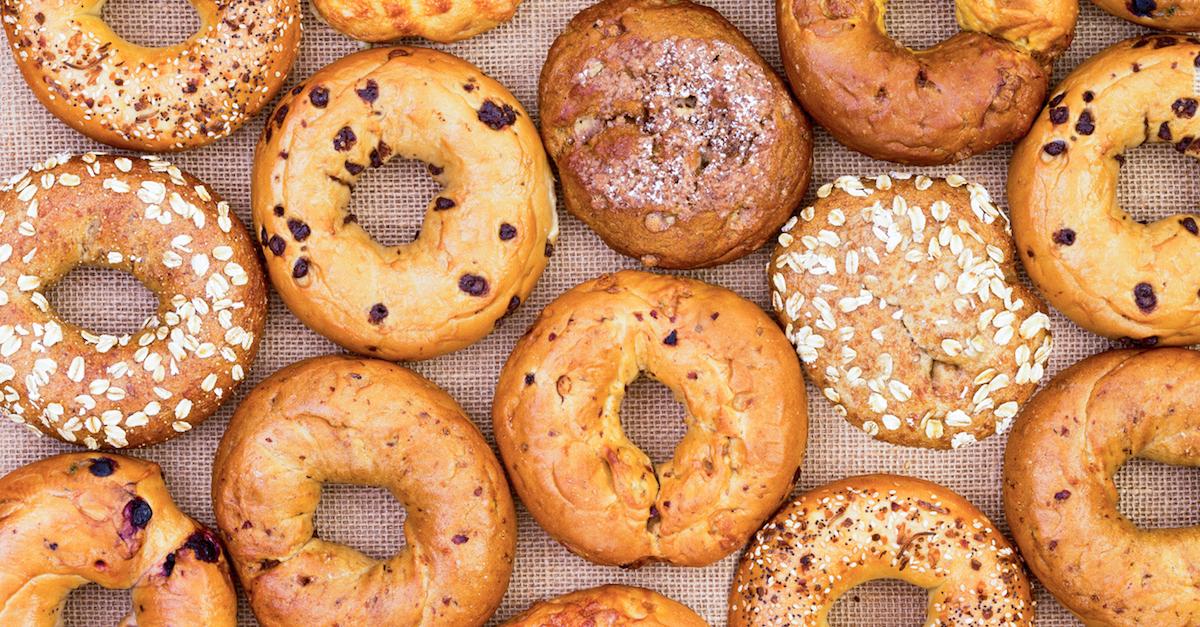 For the most part, national holidays tend to fall around the same time every year (aside from Thanksgiving... thanks FDR!). But one recent exception is National Bagel Day, which we previously celebrated Feb. 9. The hole-iest day of the year inconveniently collided with National Pizza Day, but it was moved when bagel companies and avid bagel fans alike rallied to get some independence. Now, bagels officially have their own holiday: Jan. 15.
Article continues below advertisement
And now that we've acquired some much-needed knowledge (re: the most important carb-focused holiday of the year), let's get to the good stuff. Tomorrow on Wednesday, Jan. 15, a number of your favorite restaurants and brands will be offering some serious National Bagel Day deals, which are bound to bring you freebies and cheap bagels galore. So really, make sure to plan your morning accordingly — I know I will.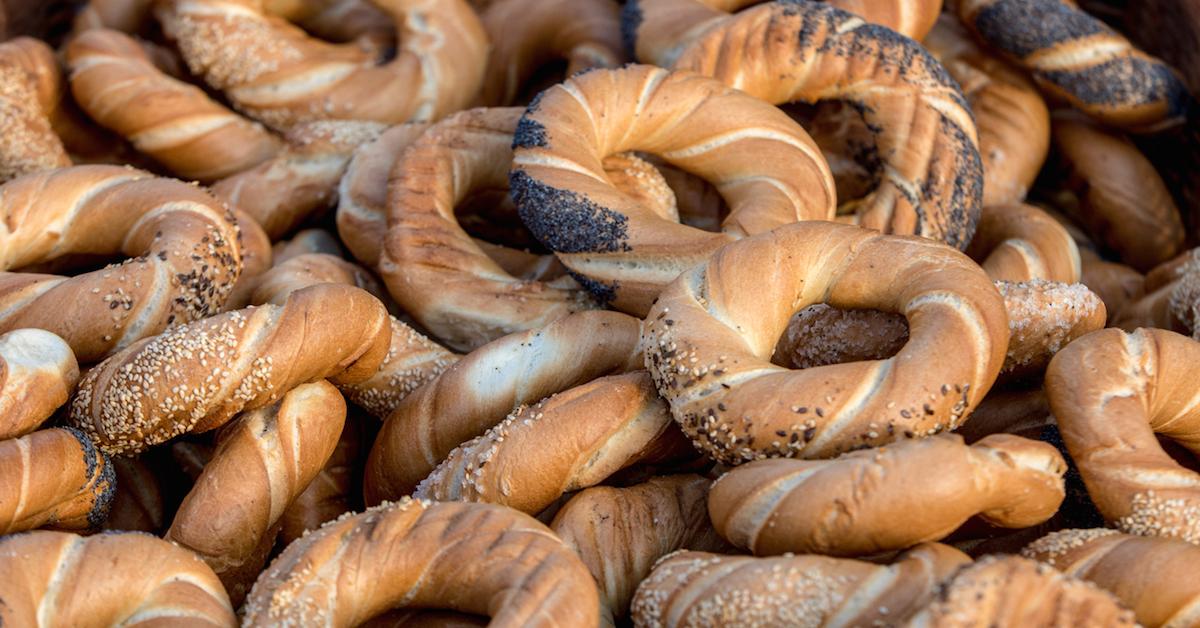 Free bagels from Thomas' Bagels
Thomas' Bagels will be giving out free cream cheese bagels in Chicago, Illinois; Denver, Colorado; Los Angeles, California; Orlando, Florida; and Philadelphia, Pennsylvania grocery stores, from 7 a.m. to 1 p.m. Hidden in one bagel per city will be an orange ticket to win a smart watch, per the brand, and in one bagel across the five cities will be a golden ticket, for a $2,500 grocery shopping spree. Lucky fans can also win big on the brand's Facebook page, so stay tuned.
Article continues below advertisement
50% off Bragels at Biggby
Michigan-based coffee company, Biggby, will be offering the mouth-watering opportunity to get 50% off all bragels (which are basically next-level bagel sandwiches!). For half off, you might as well get two, though, because really, you just can't beat getting two meals for the price of one.
Article continues below advertisement
A free bagel and shmear from Einstein Bros. Bagels
Article continues below advertisement
Three free bagels with a half dozen at Uncle Mike's
Wisconsin-based chain, Uncle Mike's Bake Shoppe, will be offering a few different deals, including: buy six bagels, get three free, in addition to $0.99 Bagels 'n' Cream Cheese. So seriously, you're looking for a majorly carb-infused Wednesday morning, this is probably going to be your dream deal.
Article continues below advertisement
Free bagel with cream cheese at Bruegger's Bagels
With any purchase, Bruegger's Bagels is doling out free New York-style bagels with cream cheese. Additionally, Bruegger's Inner Circle Members will have the opportunity to win free bagels with cream cheese for a year — each of the 200 participating bakeries will select one winner, so make sure to check in from your location. Free bagels for a year would be seriously clutch.
Article continues below advertisement
Free bagel with purchase at Noah's Bagels
California bagel lovers, rejoice — upscale bagel chain, Noah's Bagels, is offering free bagels and cream cheese with any purchase on National Bagel Day. Who said the West Coast doesn't know bagels?
Article continues below advertisement
Limited Edition Gold Leaf Bagels & Children's Hospital Donations at Ess-a-Bagel
Big Apple bagel chain, Ess-a-Bagel, isn't offering freebies or deals, per se, but it's giving customers the chance to give back. According to the above tweet, a portion of the proceeds made from each purchase on Jan. 15 will go to St. Jude's Children's Research Hospital. The local chain will also be offering a limited-edition bagel sandwich with gold leaf flakes, that will make you feel like the bad-a** bagel kween you truly are.
Article continues below advertisement
$4 half-dozen and $7 dozen bagels at Makeb's Bagels and Deli
Makeb's Bagels and Deli in West Palm Beach, Florida, is doing a major solid, by offering a staggeringly inexpensive deal for larger orders — in a tweet, the deli announced that half a dozen bagels would be going for $4, and a full dozen would only cost $7. Needless to say, I'll be going with a few dozen orders.
Article continues below advertisement
Whether you decide to celebrate National Bagel Day at breakfast, lunch, dinner, or all of the above is entirely up to you. Cheers to this very hole-y day!