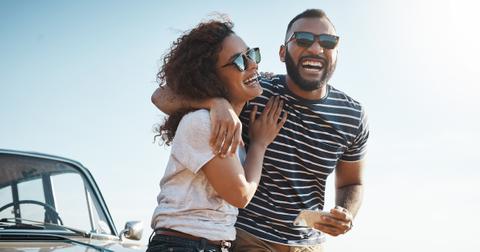 15 Memes to Celebrate National Boyfriend Day
By Pippa Raga

Updated
Boyfriends: Can't live with 'em, can't live without 'em. Are we right?
If you feel like boyfriends are overlooked or undercelebrated, you'll be thrilled to know that National Boyfriend Day exists and that it's celebrated every year on Oct. 3. And as usual, what better way to observe any holiday than with a bunch of memes?
If you have a boo to send these National Boyfriend Day memes to, it'll be the perfect way to brighten their day (maybe even teach them about the holiday), and even if you don't, there are quite a few in here for you.
Oh, and if you are a boyfriend yourself, you're VIP!
15 Funny National Boyfriend Day memes:
1. Don't worry, we think a lot of people are hearing about this holiday for the very first time.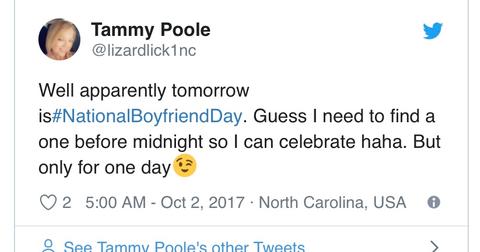 2. National Boyfriend Day is the perfect day to celebrate your boyfriends, friend-boys, and the man who is but isn't really technically your man.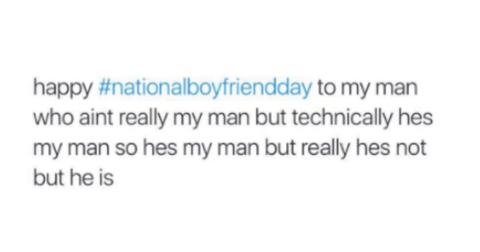 3.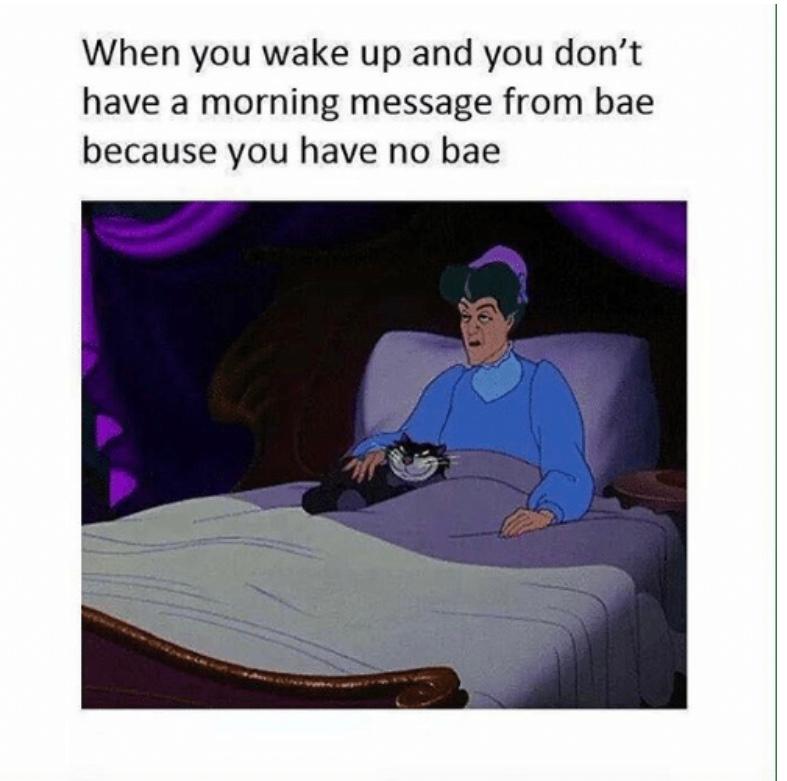 4. Girlfriends, am I right?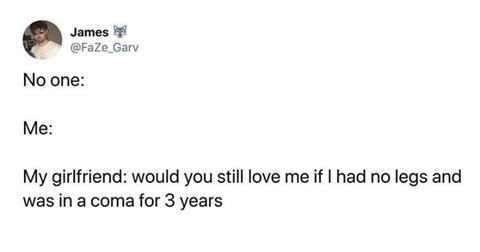 5. Better buy some of this stuff for the next time you have to meet your SO's family.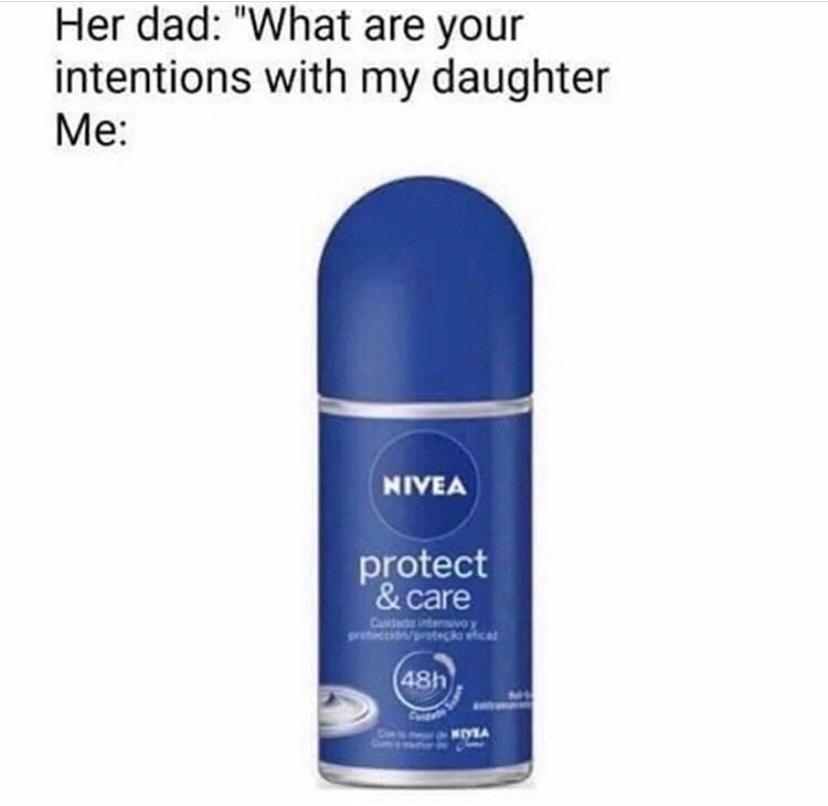 Honestly, it wouldn't be a bad idea to start stocking some of these deodorants, if that's what they are.
6. Just, the levels here are truly inspiring.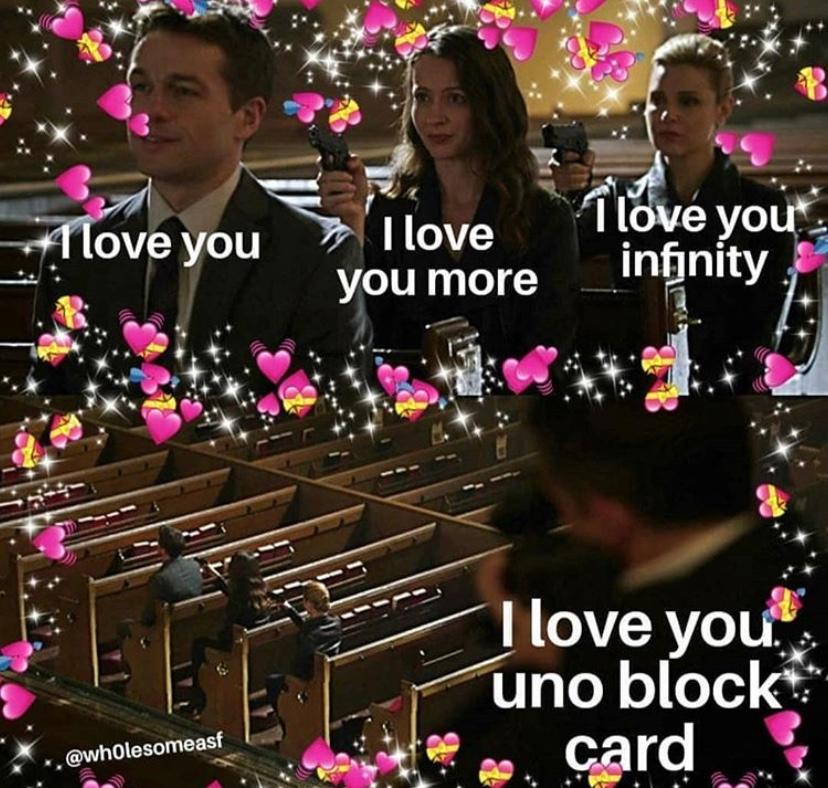 When is the last time you thought about UNO block cards, huh?
7. OK, now come the tender National Boyfriend Day memes.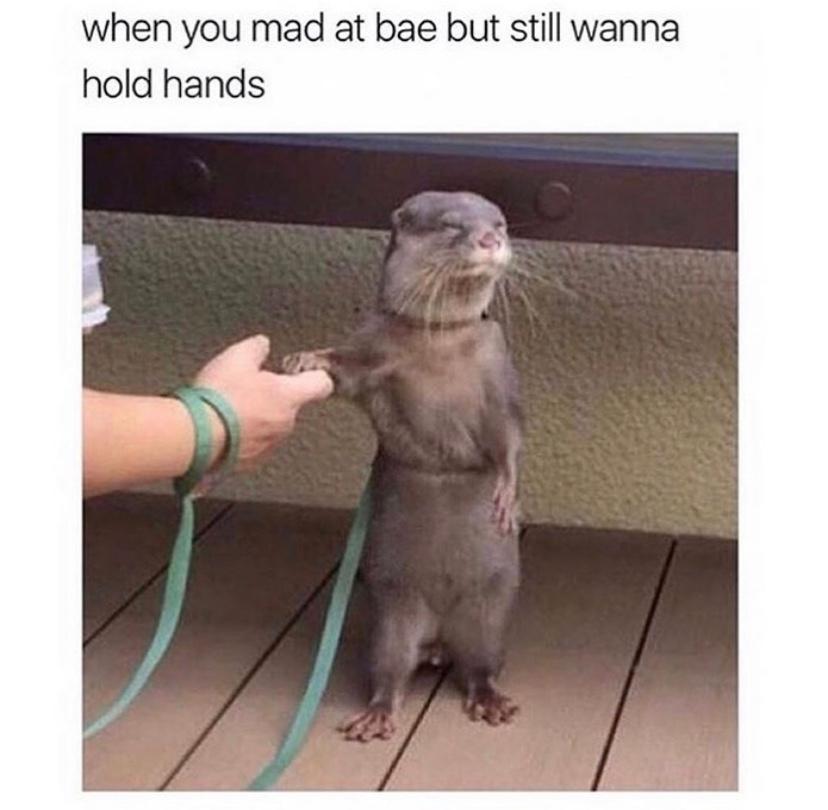 And by tender, we mostly mean hilarious.
8. And also the cute and earnest memes.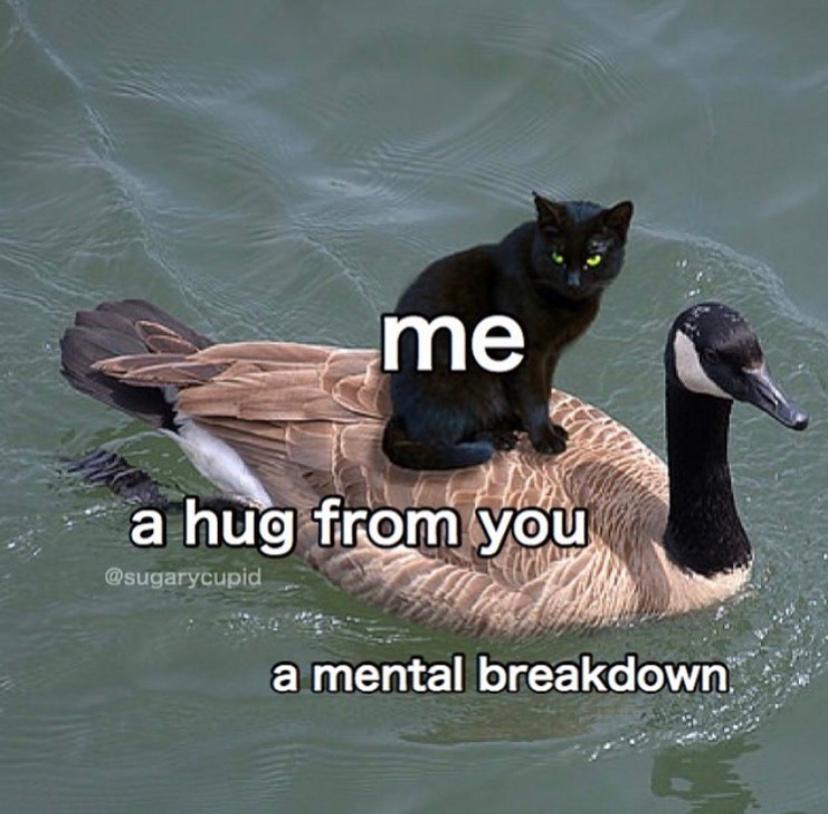 9. Because you feel so #blessed to share your life with someone who makes you laugh, keeps you warm, and simply gets you.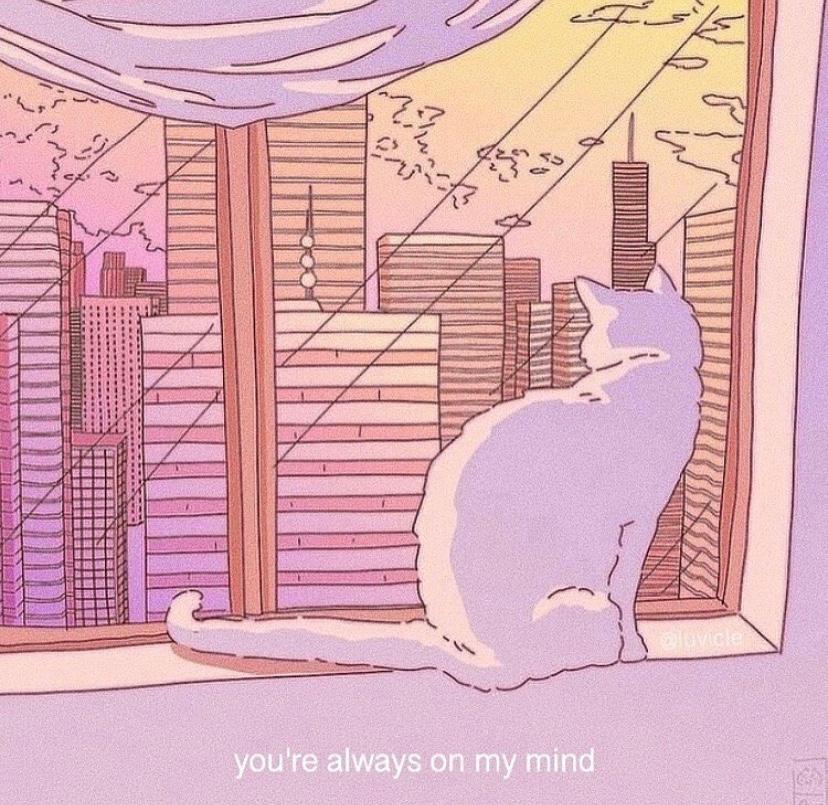 10. Someone who brings you up when you're down and turns your frowns upside down, etc.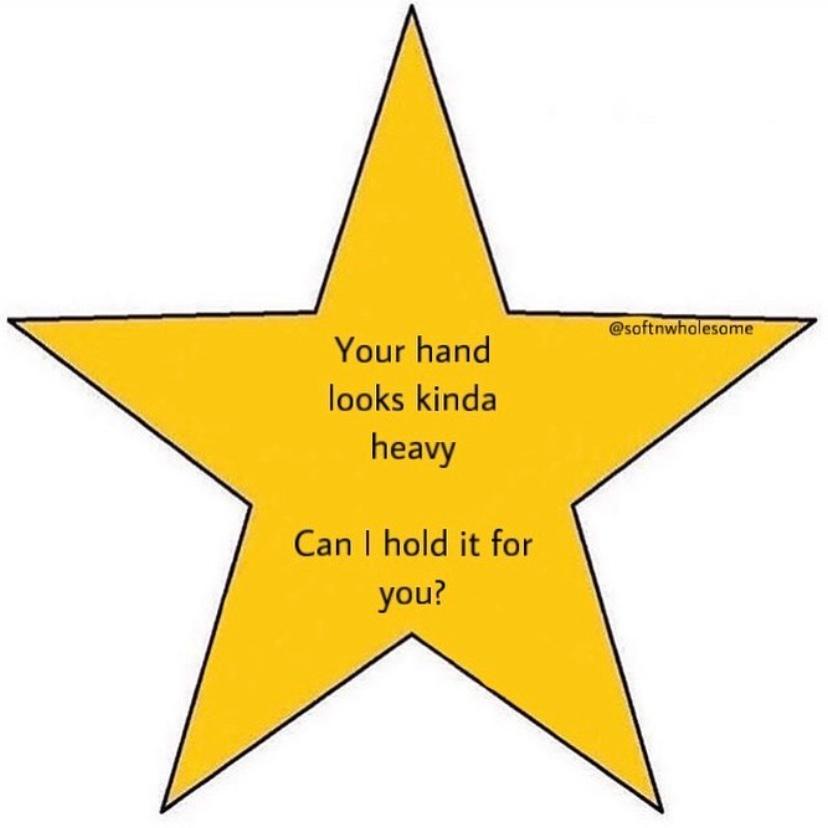 11. Celebrate the boyfriend you can admire cute dogs with!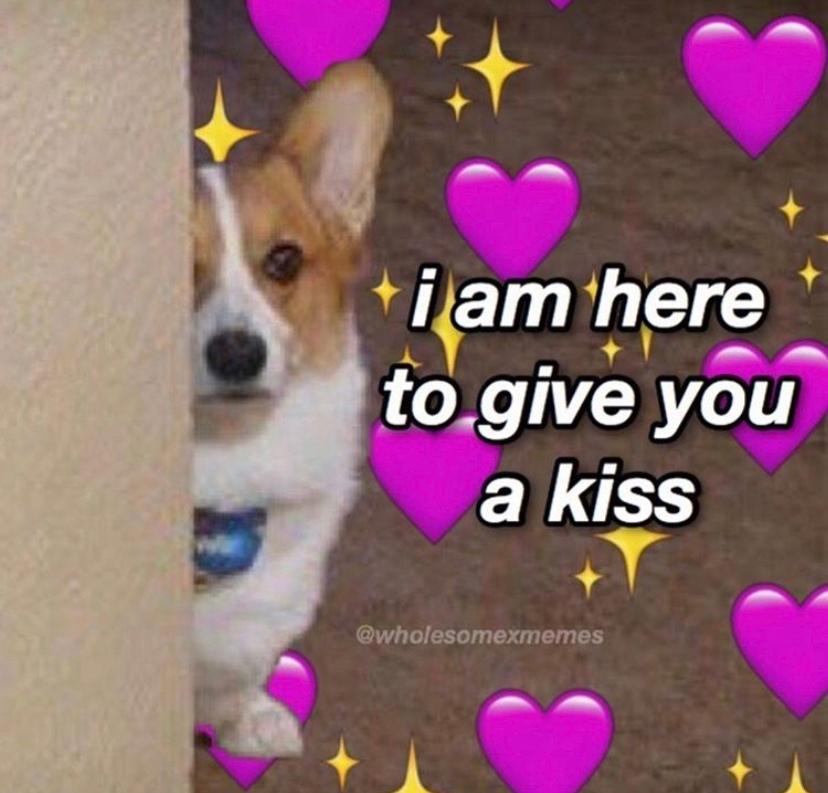 But who maybe reminds you that you can't adopt all the cute puppers and their littermates and their friends.
12. Sometimes, less is more.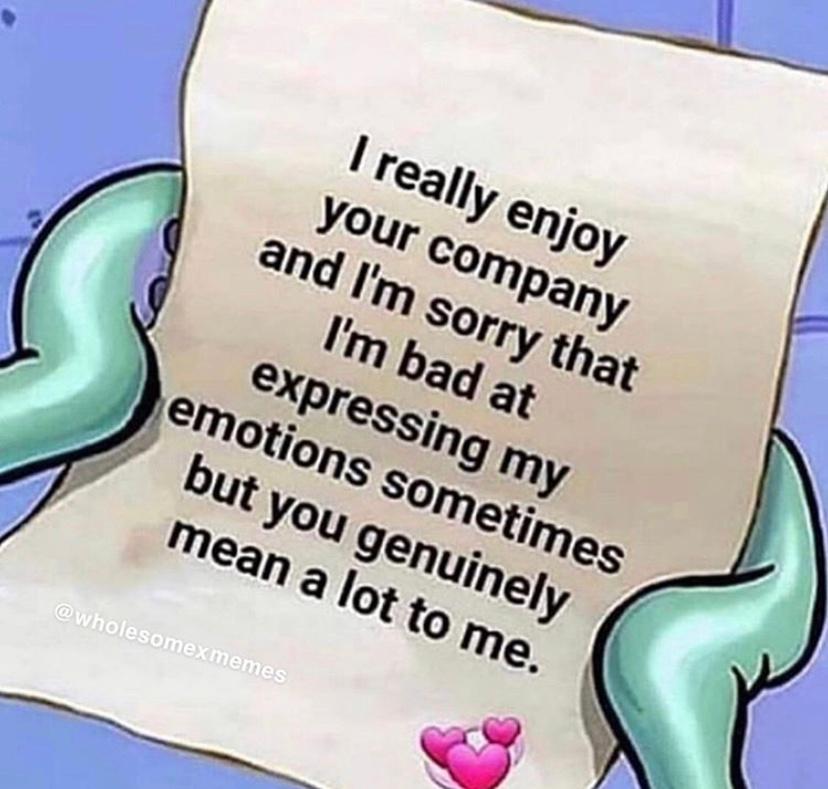 And a meme like this one really says it all.
Expressing emotions is super hard, don't be hard on yourself if it doesn't come naturally to you, but also show appreciation toward the people you like to spend time with and who spend time with you!
13. This one goes out to all the girlfriends looking for memes for their boyfriends.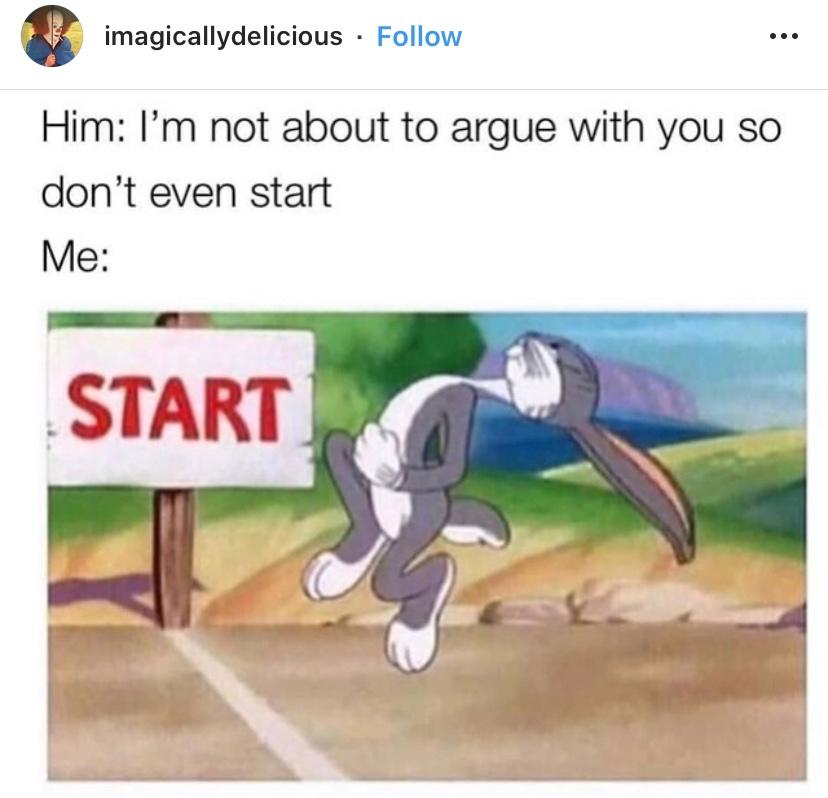 What is it that makes it so irresistible to just tiptoe across that Start line?
14. Kisses are always a great use of time!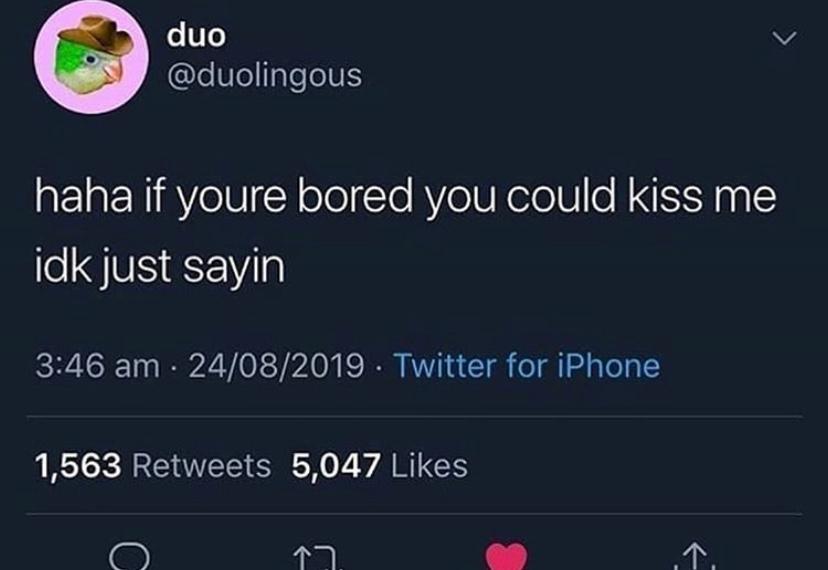 "haha if youre bored you could kiss me idk just sayin," writes this clever person on Twitter. Kisses are a great use of time, and if we kissed each other more, we would probably be significantly happier as well as a lot less bored!
15. I guess that's true love...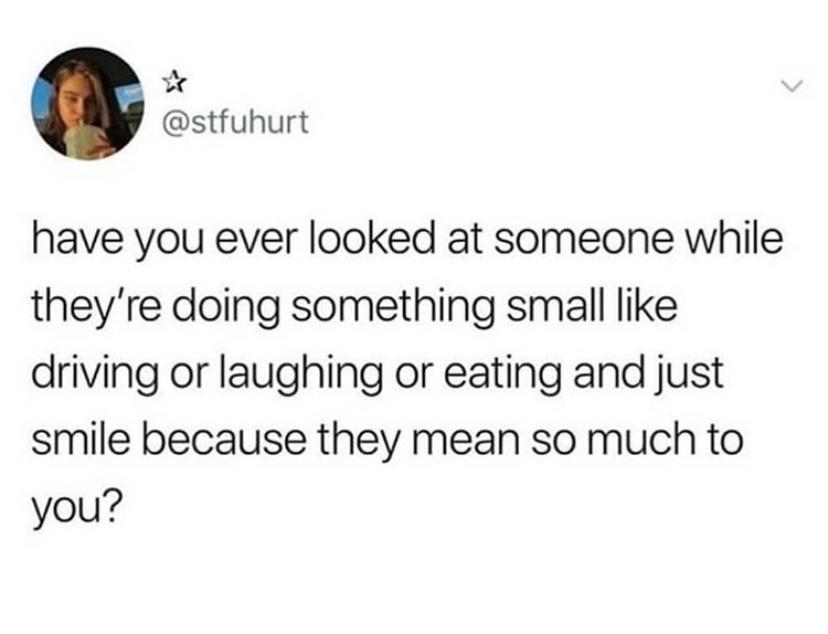 If you're celebrating National Boyfriend Day, we hope you and your boyfriend have a great time reveling in each other's company and smiling no matter what the other person is doing, simply because they exist, like this incredibly adorable tweet we decided was the perfect note to end on.
Happy National Boyfriend Day!