Check Out These Super Sweet Deals for National Cupcake Day
If you're looking for something sweet (and totally cheap!), check out these National Cupcake Deals for some seriously delicious deals.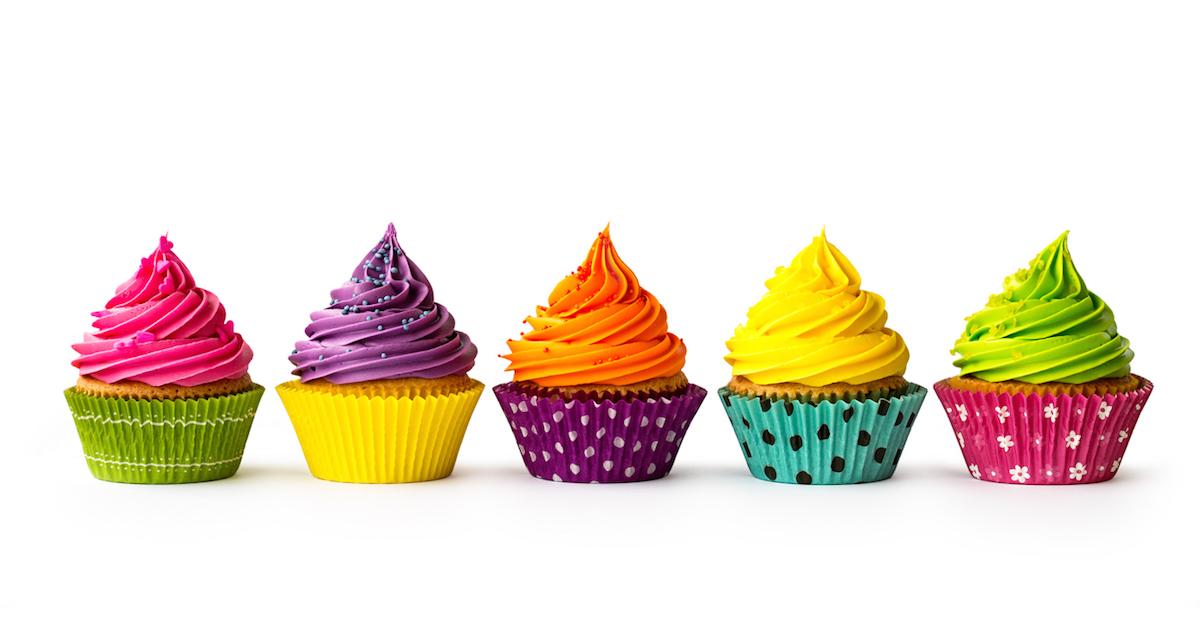 The holiday season brings a plethora of tasty treats — Christmas cookies, Hanukkah gelt, and candy canes are basically everyday culinary staples. Likewise, National Cupcake Day is on Sunday, Dec. 15, and as you probably imagined, I'm planning to celebrate in the sweetest way possible.
Article continues below advertisement
1.
If you, too, are planning to celebrate the sugar-laden holiday with unlimited amounts of frosting, cake, and sprinkles galore, definitely make sure to check out these National Cupcake Day deals — they are simply delicious.
2. $20 off Party Packs & Free Cupcakes at Baked by Melissa
In-store and online, Baked By Melissa will be offering Holiday Party Cupcakes 100-Packs for $100, which is $20 less than the regular price. The 100-pack is holiday-themed, featuring festive flavors like Christmas Cookie Dough and Hot Cocoa. Additionally, customers in the Big Apple can get a free cupcake of their choice at any Baked by Melissa retail location, no purchase necessary.
3. $1 Off Cupcakes at Sprinkles
From Dec. 13 through Dec. 15, Sprinkles customers can take a dollar off any cupcake by participating in an Augmented Reality Experience via smartphone. The chain will also be offering a National Cupcake Day cupcake, consisting of strawberry cake decked out in rainbow sprinkles, and topped with more sprinkles and cream cheese frosting.
All customers will also get the chance to Win Free Cupcakes for A Year, by making a purchase this weekend. 22 winners will be randomly drawn.
Article continues below advertisement
4. $0.99 Cupcakes at Molly's Cupcakes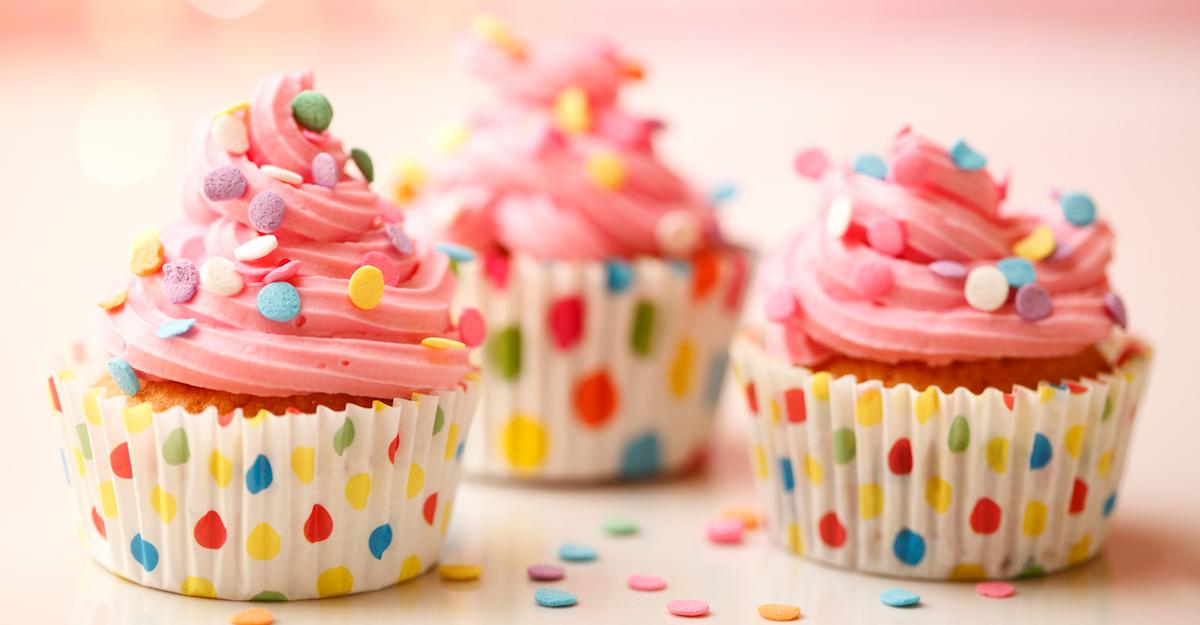 Molly's Cupcakes in Naperville, Illinois, will be offering $0.99 cupcakes all day long, according to Chicago Tribune. The promotion is going to include a total of 10 different varieties, so start deciding on your flavor of choice — it definitely won't be an easy decision.
Article continues below advertisement
5. 20 Percent Off at Sweet E's Bake Shop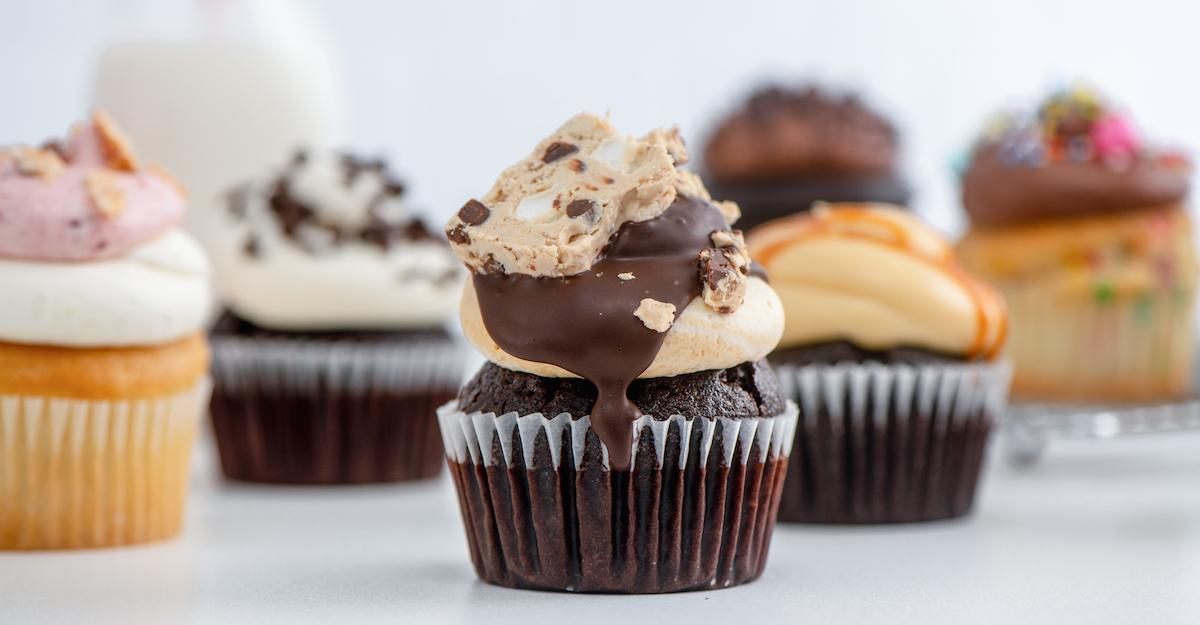 West Coast-based foodies should make a point to stop into Los Angeles, California's Sweet E's Bake Shop. The beloved bakery will be offering 20 percent off all cupcakes ordered online, on Dec. 15. Just make sure to remember to use the code Cupcake20 at checkout, to ensure you get your well-deserved discount.
Article continues below advertisement
6. Win a Free Specialty Cupcake at Sweet By Holly
At Florida-based cupcake shop, Sweet by Holly, cupcake-seeking customers will have the chance to enter an in-store drawing. A total of four winners will receive a free specialty cupcake, so make sure to stop by one of their three locations and register as soon as possible. Best of luck to you and your sweet tooth!
Article continues below advertisement
7.
Those living in Minnesota should definitely stop by Smallcakes to celebrate. The midwestern bakery will be offering any six cupcakes for $20, including all of their 12 signature flavors and weekend specials. It definitely isn't something you'll want to miss, especially if you're celebrating alongside hungry friends and family.
Article continues below advertisement
8.
Along with all of the other winter-time holidays, National Cupcake Day consists of food, friends and friends. Be sure to snag some discounts, though — your wallet will definitely thank you later.