Celebrate National Hot Chocolate Day With These Sippable Deals
From freebies to discounts on chocolate and alcoholic beverages alike, these National Hot Chocolate Deals offer some super sippable savings.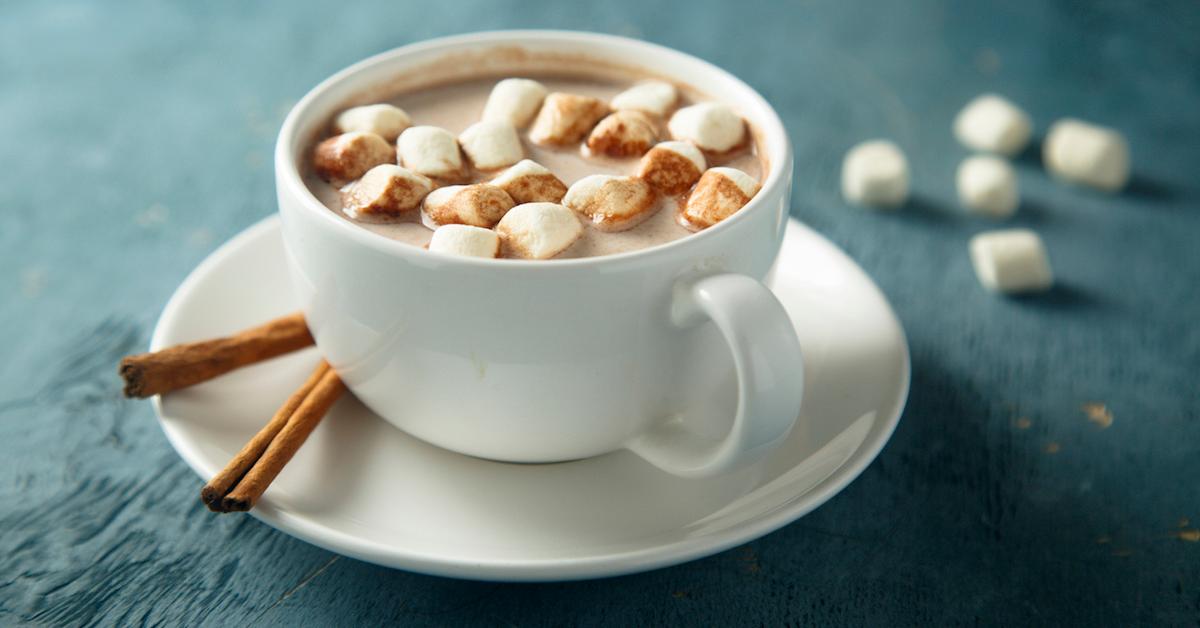 Winter — especially the month of January — feels like it's never going to end. But luckily, to combat the frigid weather, in addition to all of your suppressed seasonal depression, comes National Hot Chocolate Day. That's right — we get to celebrate the sweetest sip out there on Jan. 31, and luckily, a number of restaurants, coffee shops, and brands are offering deals and discounts to help us celebrate on the cheap.
Article continues below advertisement
So for anyone seeking out National Hot Chocolate deals to warm your insides and soak all your troubles away, stay tuned — I'm choc-o full of them.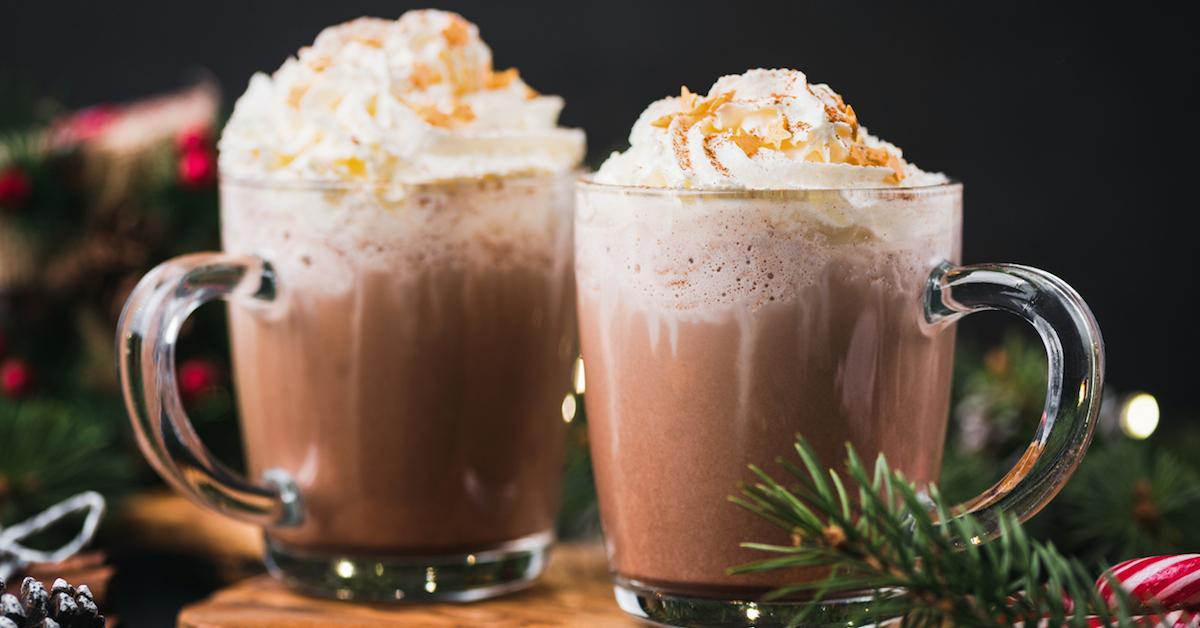 BOGO Hot Chocolate at Milk Shake Factory
Those based in Pittsburgh, Penn. will be able to take advantage of Milk Shake Factory's BOGO deal: buy-one-get-one free hot chocolate drinks all day long. The chain is inviting customers to mix and match any and all signature hot chocolates, hot chocolate floats, or hot chocolate shakes.
Article continues below advertisement
$12 Xocolatl Cocktails at El Dorado Cantina
For something a little stronger, Las Vegas residents who are 21-and-up can head to El Dorado Cantina — the Mexican restaurant is offering customers $12 Xocolatl Cocktails, which feature Mexican Chocolate, Licor 43, Vodka, and an agave chocolate rim... so cheers to that.
Article continues below advertisement
10% off and Free Gifts at World Wide Chocolate
New Hampshire-based chocolate distribution company, World Wide Chocolate, is celebrating both National Chocolate Croissant Day and National Hot Chocolate Day all in one, by offering customers 10% off all online orders. Customers will also get a free gift with every purchase.
Article continues below advertisement
Hot Chocolate Made With Harpoon's Dunkin' Coffee Porter at Boston Beer Hall
OK, you caught me — this isn't a deal, per se, but it's a lovely festive thing to take advantage of, nonetheless. Harpoon Brewery in Mass. teamed up with Dunkin', yet again, to offer hot chocolate made with their Dunkin Coffee Porter, and it's available from 11 a.m. to 5 p.m. at the Boston Beer Hall.
Article continues below advertisement
Build-Your-Own Hot Chocolate at BIGGBY Coffee
BIGGBY Coffee is inviting its customers to get innovative — according to a press release, the coffee chain is letting customers construct the hot chocolate drink of their dreams. Between fruity flavoring, whipped cream, marshmallows, salty caramel, and even cinnamon syrup, there are so many ways to make your hot cocoa ~your own.~
Article continues below advertisement
Free 12-Ounce Hot Chocolates
Despite this cold winter weather, Stan's Donuts and Coffee is keeping Chi-town warm by doling out free 12-ounce hot chocolates with any purchase. Pair it with a jelly donut and you're golden.
Article continues below advertisement
$1 Hot Chocolate at Beth Marie's Ice Cream
Article continues below advertisement
Regardless of where you are or what you're in the mood for this Friday, one of these National Hot Chocolate Day deals is bound to come in handy. Get ready to sip and stay cozy this weekend... if you need me, you know where I'll be (hint: my bed!).