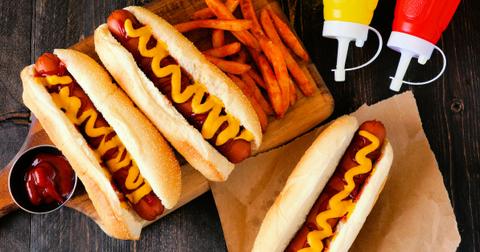 Let's Be Frank: These Are the Best National Hot Dog Day Deals Near You
By Pippa Raga
If there's anything you need to know about me — and believe me, there's not much — it's that hot dogs are my absolute favorite food, and consequently, my favorite day of the year is the one that celebrates them: National Hot Dog Day.
That's why it brings me great pleasure to share with you all of the best spots to score free or cheap hot dogs on July 17, 2019. Stop in one of these places with friends, and grab a hot dog (or five!) to celebrate the incredible day. Don't forget toppings!
Here are some of the best places to check out on National Hot Dog Day.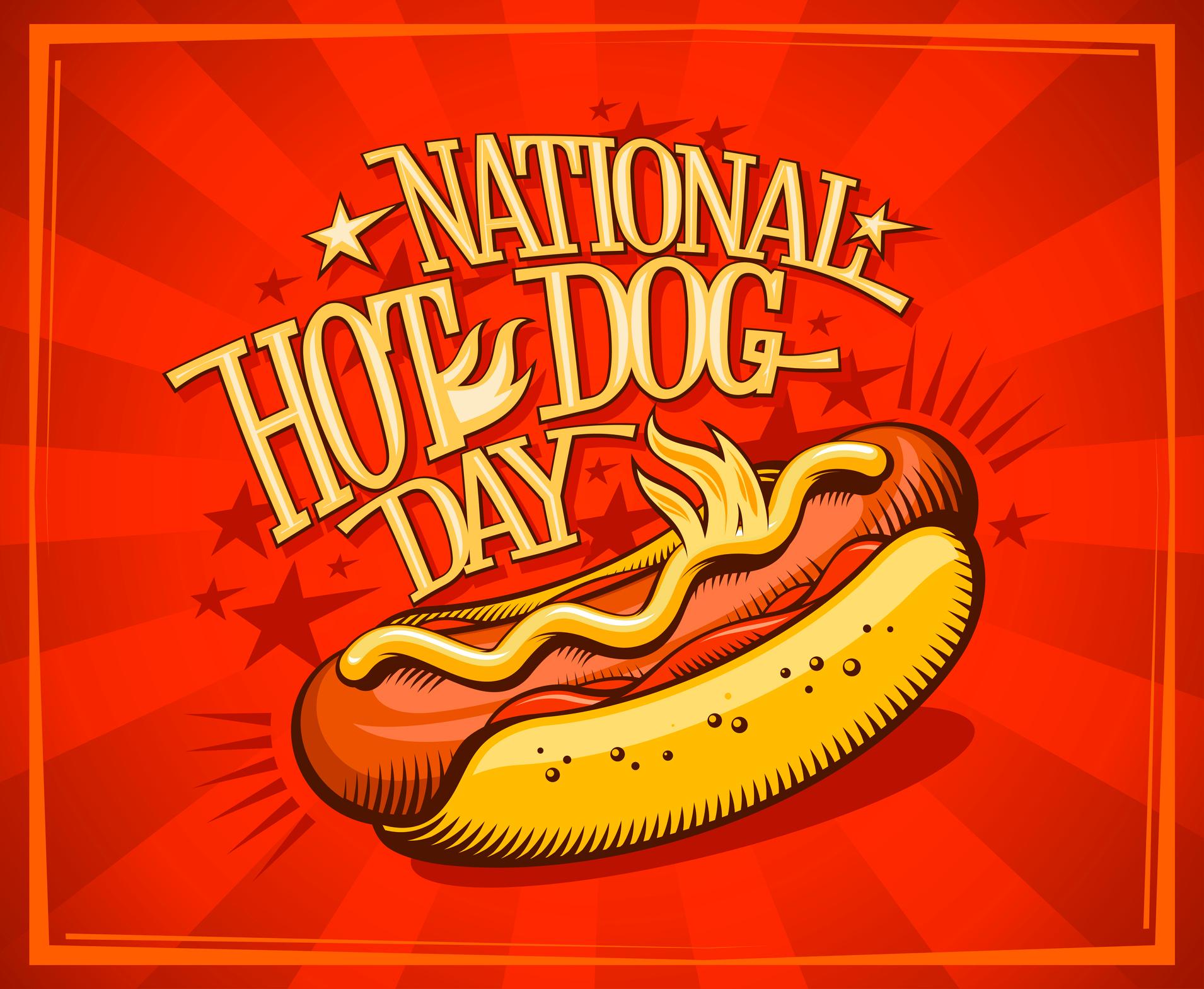 Check out these National Hot Dog Day deals near you:
Burger King
As a huge fan of fast food (admittedly, McDonald's is more of my go-to), I'm shocked no one's told me that BK serves hot dogs now. I guess I'll have to stop in for myself this month because participating Burger Kings are selling classic grilled hot dogs all of July for only 79 cents.
Circle K
If your car's running low on gas, may I suggest waiting one more day to take it to a station with a Circle K convenience store? From July 17 all the way until July 23, they'll be offering $1 hot dogs at participating locations.
Dog Haus
Buy a hot dog and get one free on Wednesday at Dog Haus. Which is perfect because who eats just one hot dog?
Doug's Dogs
If you're lucky enough to find yourself in the Midwest for National Hot Dog Day (you guys have the best hot dogs in the country, with New York coming at a close second), stop into a Doug's. Some of the locations — we know the Wake Forest one, for sure — are offering $1.59 hot dogs all day Wednesday. Call your local Doug's because they might be offering it, too!
EVOS
News flash: Fast food doesn't always have to make you feel gross after. EVOS air-fries its junk food and a lot of it is way healthier than it tastes. If there's one near you, stop in for the "healthy dog" — they're buy one, get one free all week.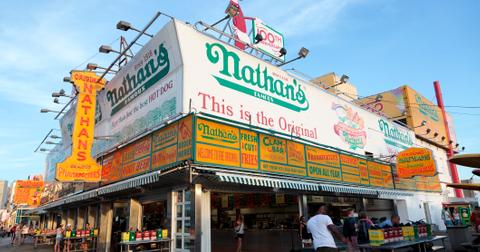 Hot Dog on a Stick
This has been on my must-try list for a year now and I think National Hot Dog Day will finally get me to a stand. Customers can get a free turkey dog on Wednesday, and come back for $1 turkey dogs every Tuesday for the rest of July.
Hwy 55 Burgers, Shakes & Fries
The '50s-themed burger joint is offering 99-cent hot dogs on Wednesday. Two 99-cent dogs is the limit per customer (so bring friends!).
Nathan's Famous
As I might have mentioned earlier, I'm a huge fan of Michigan and Chicago dogs, but as a New York native, Nathan's holds a very special place in my heart. To celebrate National Hot Dog Day, they'll be choosing one fan to shower with a YEAR's worth of free hot dogs. Follow these instructions now, and keep your fingers crossed through Wednesday.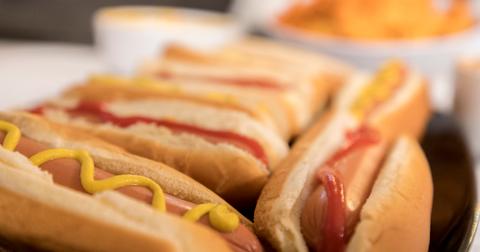 Philly Pretzel Factory
Set a reminder on your phone because Philly Pretzel Factory will be celebrating National Hot Dog Day with $1 pretzel dogs all day long. Yes, that includes the new cheesy jalapeño dog, too. Plus, if you get there early, you might score a dog for free. The first 100 customers after 11 a.m. can get in on this giveaway!
The Steamie Weenie
If you're lucky enough to find yourself close to a Steamie Weenie on Wednesday, they'll be offering $1 hot dogs all day long. For good measure, give their Instagram page a follow and we guarantee it'll make you salivate every time you open your feed.
Happy National Hot Dog Day, everyone!