Celebrate National Margarita Day With These Specials for Tequila Lovers Everywhere
Here are some convenient places near you that will be offering Margarita Day specials on Friday, February 22.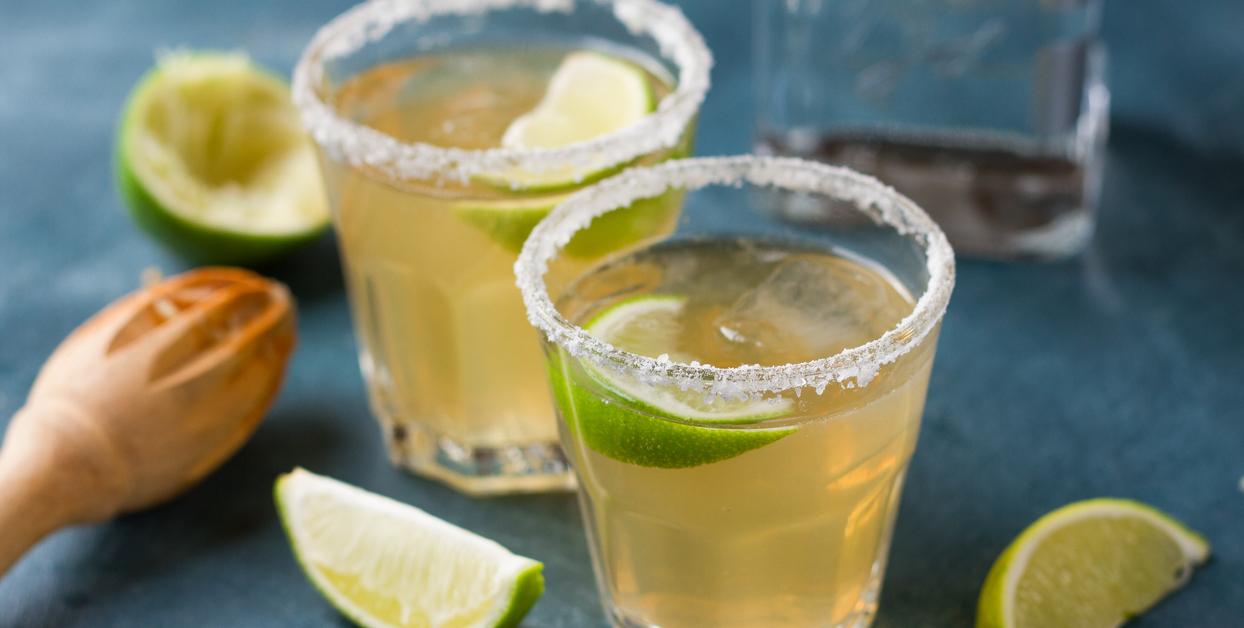 Valentine's Day might be behind us, but the most special February holiday of them all is still just around the corner. No, we don't mean Groundhog Day or President's Day (although, come to think of it, February has pretty awesome days, considering it's the shortest month of the year).
Article continues below advertisement
This Friday, February 22, is the very important (seminal, really) National Margarita Day. Sure, there might still be snow on the ground, but National Margarita Day 2019 is here to remind you that warm weather (and a frosty cocktail) are closer than you think.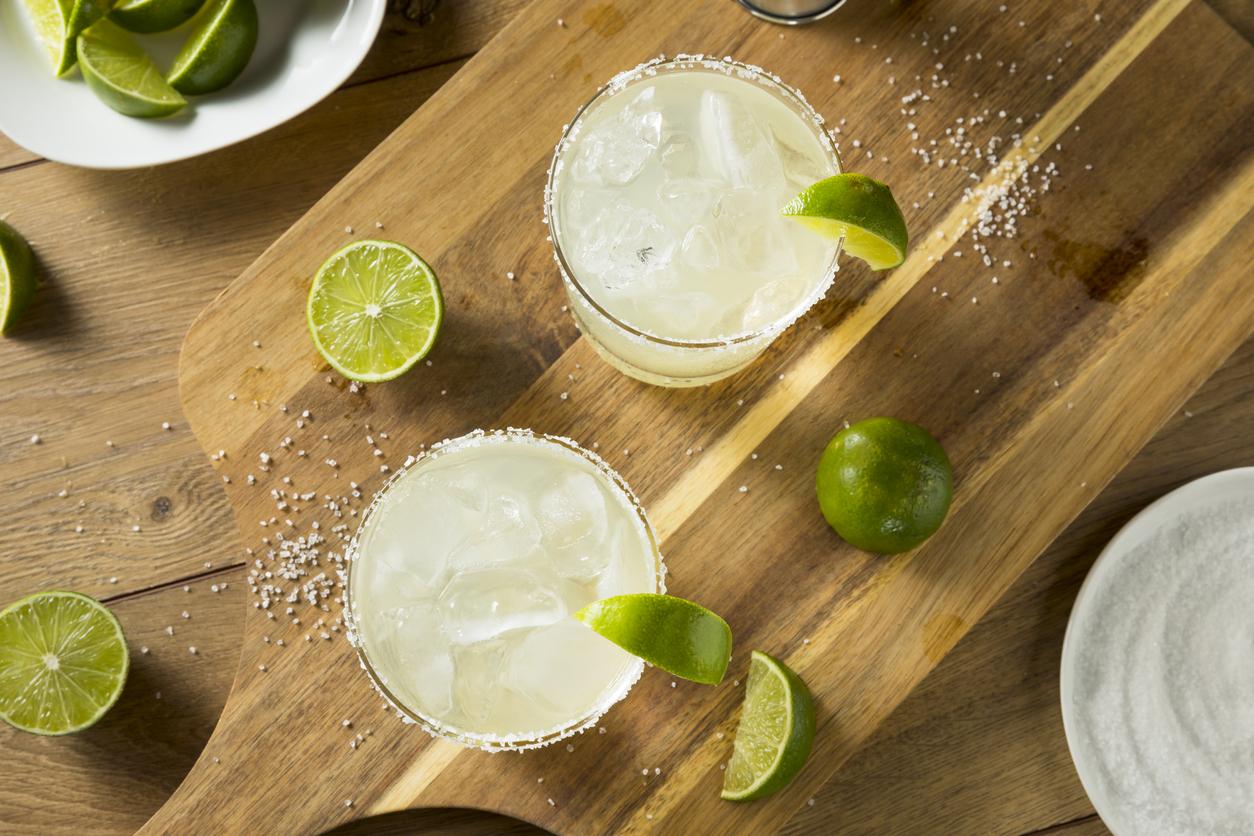 Article continues below advertisement
So, who's having National Margarita Day specials?
Clear your calendars for Friday because loads of chain restaurants are coming together to celebrate Margarita Day. Here are some specials you won't want to miss.
Bahama Breeze — $2.22 Margaritas for two days!
We can't think of a better place than this Caribbean-inspired happy place to celebrate the best cocktail tequila has to offer. Plus, they're not just celebrating Margarita Day on Friday — Bahama Breeze is extending the celebration to Thursday as well. Don't miss the Classic Margarita for $2.22, all day long on both days.
Article continues below advertisement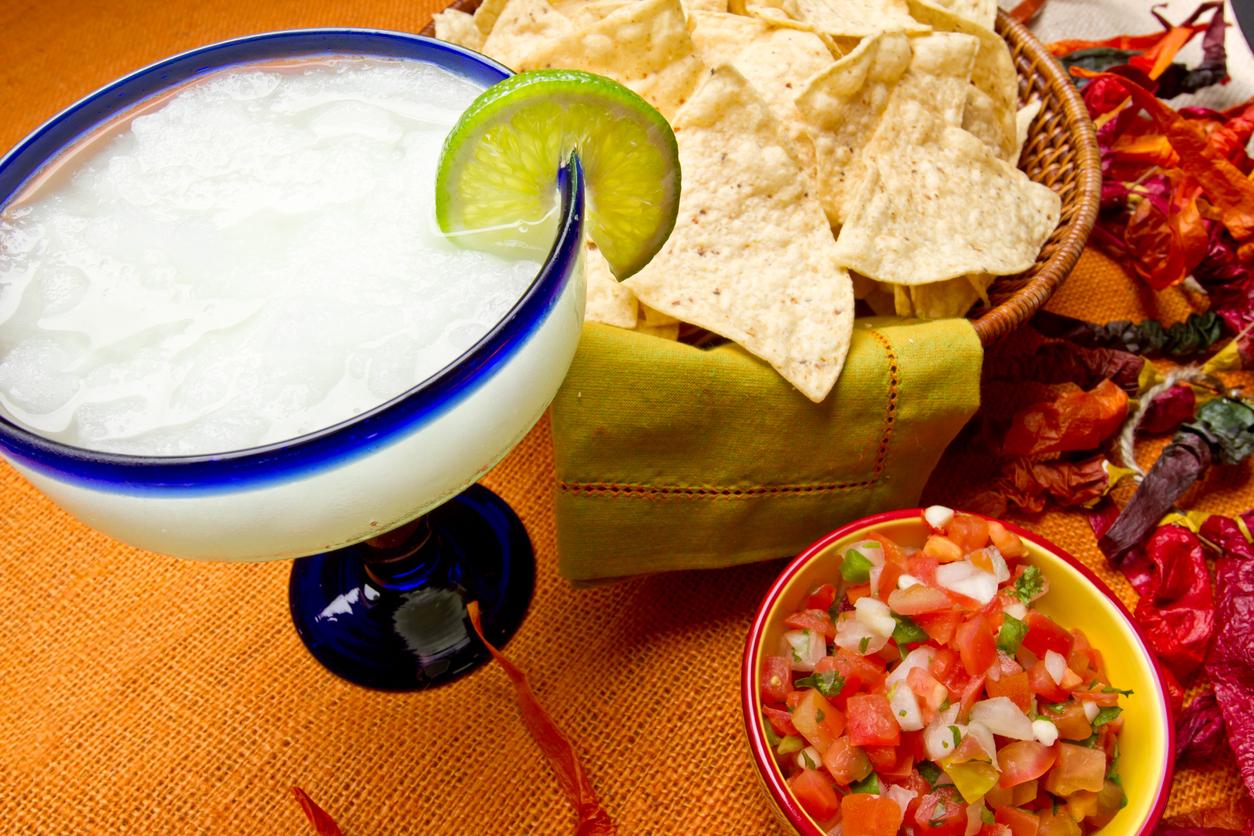 Chili's — $5 Margarita all of February
Who doesn't love Chili's and its infectious "Baby Back" jingle? If we ever needed a reason to love them more, the chain has decided to block off not just Feb. 22, but the entire month of February to celebrate margaritas. "It's the Grand Romance and it's only $5... because everyone loves a cheap date," the restaurant recently announced on Facebook.
Article continues below advertisement
Chuy's — $1 Floaters, discounted Skinny Ritas, and happy hour deals!
It's no surprise the Tex-Mex restaurant is going hard for National Margarita Day, so if you have a Chuy's near you, you should stop in on Friday. On Feb. 22, they're offering $1 off top-shelf Skinny Ritas, $1 Floaters all day, and a fully loaded nacho car — for free! Plus, there's loads more happy hour specials, so run, don't walk (and definitely don't drive)!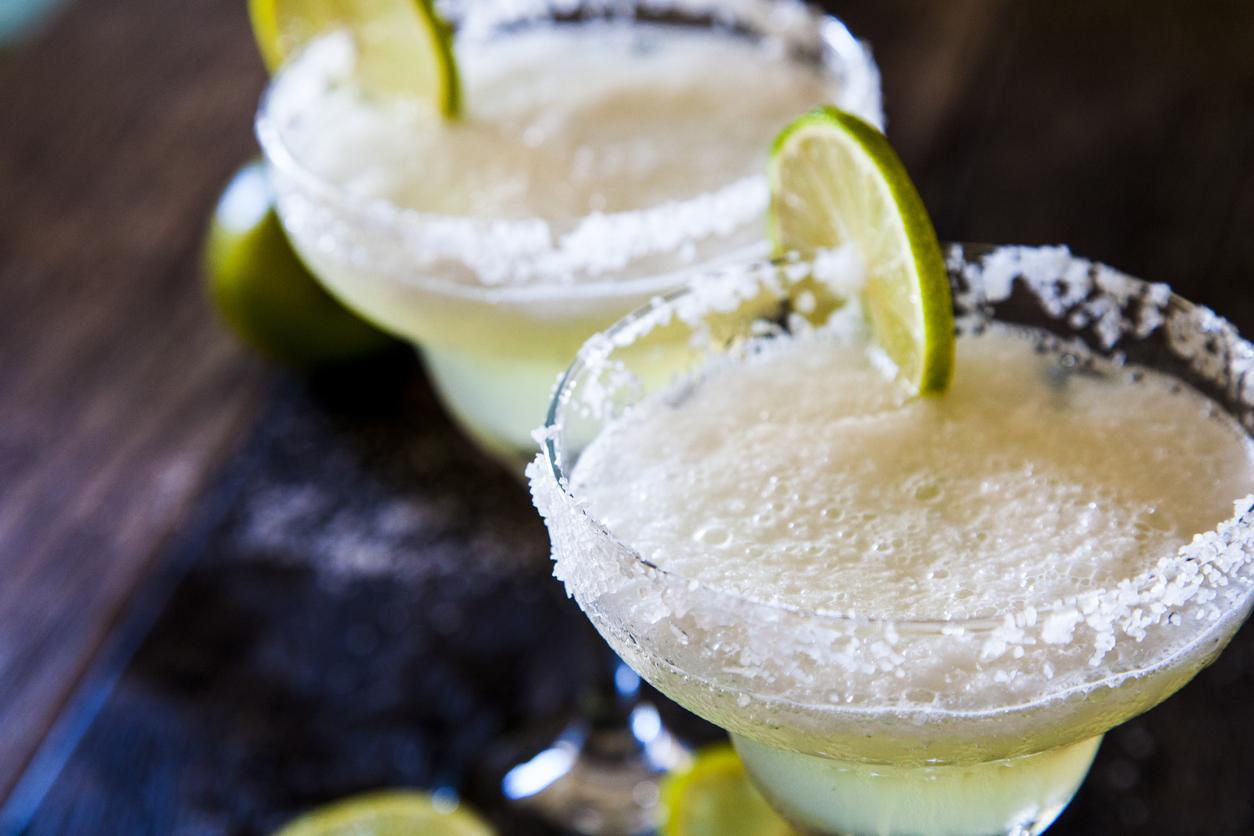 Article continues below advertisement
Plus, so many more.
Abuelo's
Enjoy hand-crafted margaritas for $6.95 all day on Friday, February 22. There's also a Cerveza Rita, Agave Margarita, and El Jefe Margarita. Yum.

Blue Goose Cantina
You're going to need some amazing food to soak up these house margaritas, so enjoy Blue Goose's fried goodness. House Margaritas are $5 all day on Friday.
Borracha Cantina
This drunk cantina might be the best place to celebrate Friday's boozy holiday. If you're in Vegas on Feb. 22, you're in luck because Borracha Cantina is serving $1 margaritas all night long.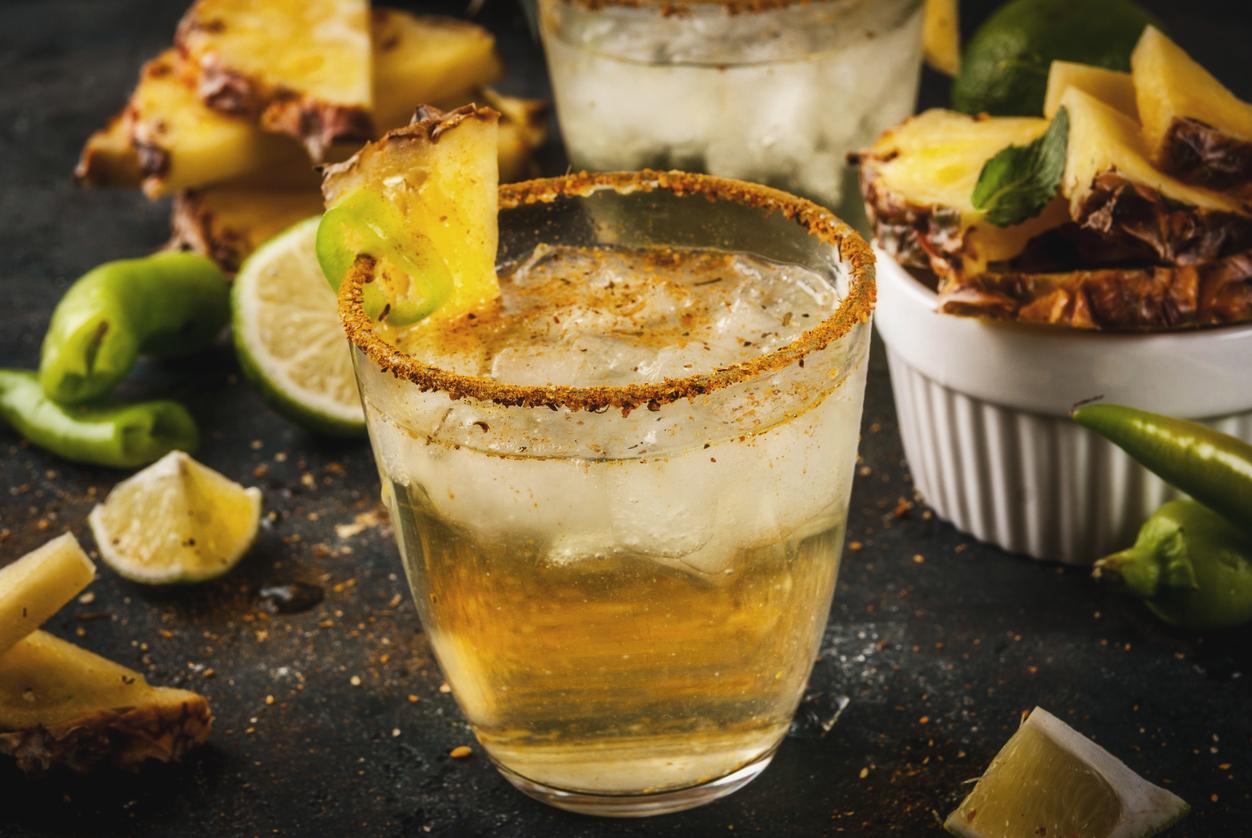 Article continues below advertisement
Buffalo Wild Wings
If there's one near you, you should stop in for Friday's specials. House margaritas are $5, but they also have really attractive specials on tacos, pints and chips and dip. Yum!
Dos Caminos
Our favorite Mexican joint is getting in on the National Margarita Day celebrations by featuring the delicious Kiwi Coconut Margarita all day long. But if you go and don't try their guacamole, you'll be totally missing out.
Taco Cabana
Taco Cabana's specials look like they'll deliver on the boozy goodness as well as the drunchies that'll follow. Scarf down Kickin' Grande Nachos, Kickin' Potato Skins, or the Trio Sampler for $2 off the menu price, and wash those down with $3.50 happy hour margaritas.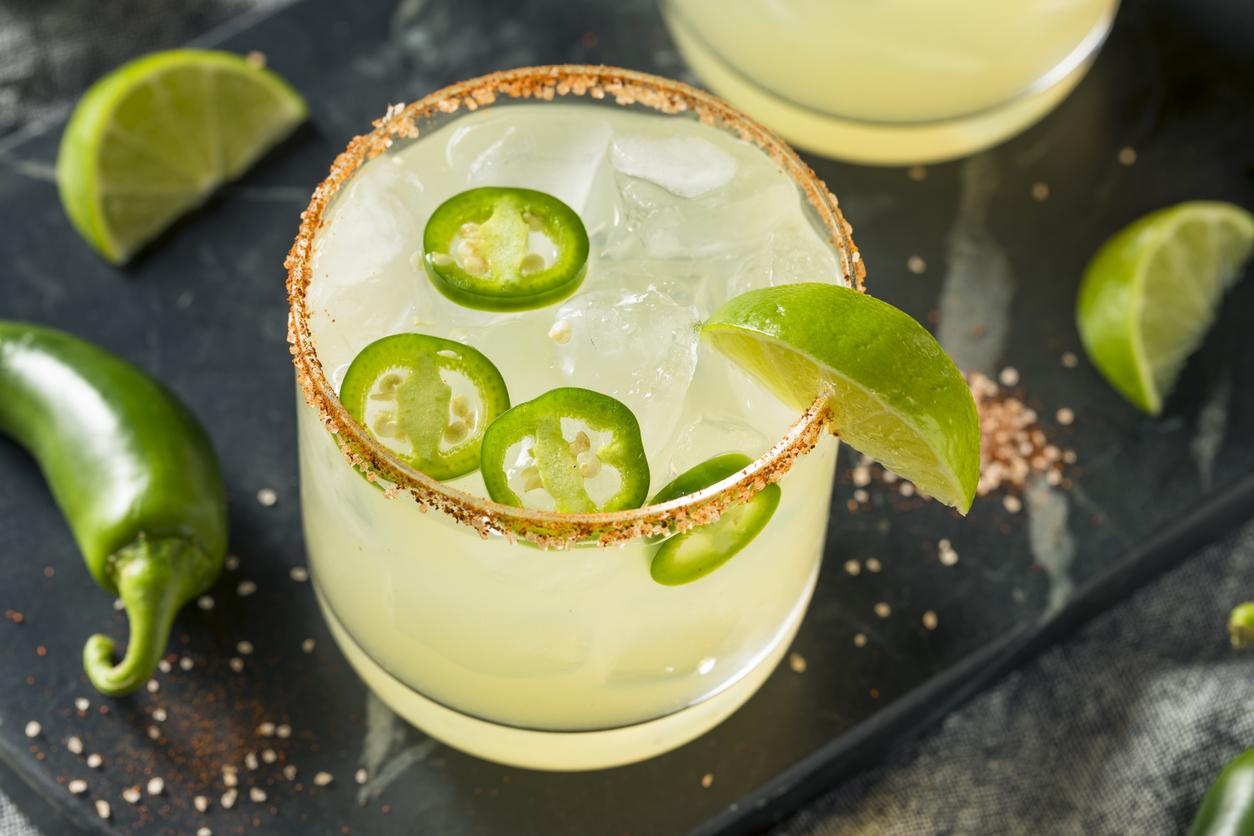 Article continues below advertisement
Margaritaville
Obviously Margaritaville is getting in on the Feb. 22 fun. Enter to win a Margaritaville Tahiti Frozen Concoction Maker with salt rimmer and $100 Margaritaville gift card here or at one of Jimmy Buffett's many famous locations.
McCormick & Schmick's
This restaurant isn't just fun to say out loud, it'll also be celebrating our new favorite tequila holiday. Get $6 Gold Margaritas during happy hour on Friday. Obviously throw some fried calamari into your order for good measure.
On the Border Mexican Grill & Cantina
Try On the Border's new 1800 Gran 'Rita for $5 on Friday, or a "meltdown" for 99 cents. That'll get you a custom fruit flavor or extra pour of blue curaçao, peach schnapps or well-gold tequila.
We hope you've blocked out your Saturday for some horizontal resting, because just typing out all of these specials has given me a contact-hangover. Have fun on Margarita Day and drink responsibly!