Slurp Up These Divine Deals For National Spaghetti Day on Jan. 4
National Spaghetti Day is coming up on Saturday, Jan. 4, and despite that post-holiday season diet, you won't be able to refuse these delicious deals.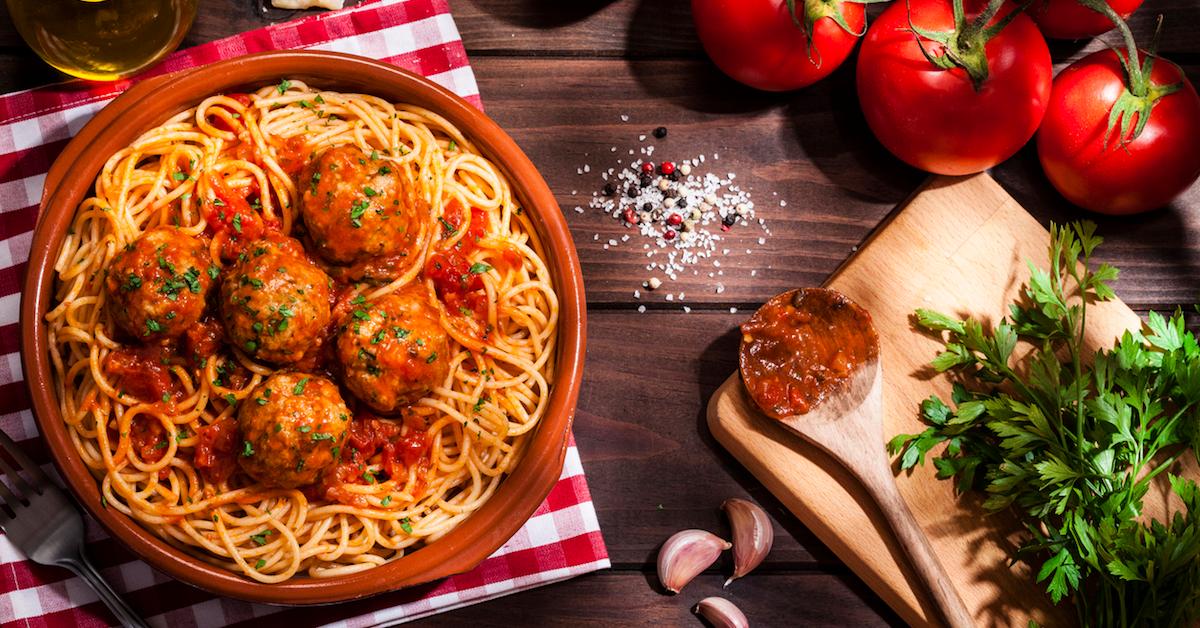 While many of us were looking to lay of the carbohydrates post-holiday season, it simultaneously brings me great sadness (and also pure joy) to inform you all that National Spaghetti Day is coming up on Jan. 4. And while forgoing all spaghetti-eating celebrations to honor your New Year's goals may be somewhat tempting, a wide range of restaurants will be honoring the holiday, and trust me, there are deals you won't want to refuse.
Article continues below advertisement
1.
A number of major chains and stand-alone restaurants will be offering tremendously cheap deals on mouth-watering spaghetti dinners. So before you commit to a carb-free weekend, make sure to check out these National Spaghetti Day deals. You'll be happy to skip that sad salad that's currently sitting by itself in your fridge and you can definitely thank me later.
2. $10 Spaghetti on Jan. 5 & 6 at Francesca's Restaurants
Italian restaurant chain, Francesca's, will be offering customers $10 spaghetti dinners the two days following National Spaghetti Day, on Jan. 5 and Jan. 6. This promotion will be available at all 18 locations, so regardless of where you are, be prepared for a full-blown pasta feast.
3. $8 Spaghetti Dinners on Jan. 4 at Pizza Shuttle
On Jan. 4, Milwaukee, Wisconsin-based pizza joint, Pizza Shuttle, will be offering customers $8 plates of spaghetti. Sadly they don't deliver to NYC, but if they did, I would be all over that. Anyone down for a spaghetti-inspired road trip?
Article continues below advertisement
4. $5 Take Home Promotion at Olive Garden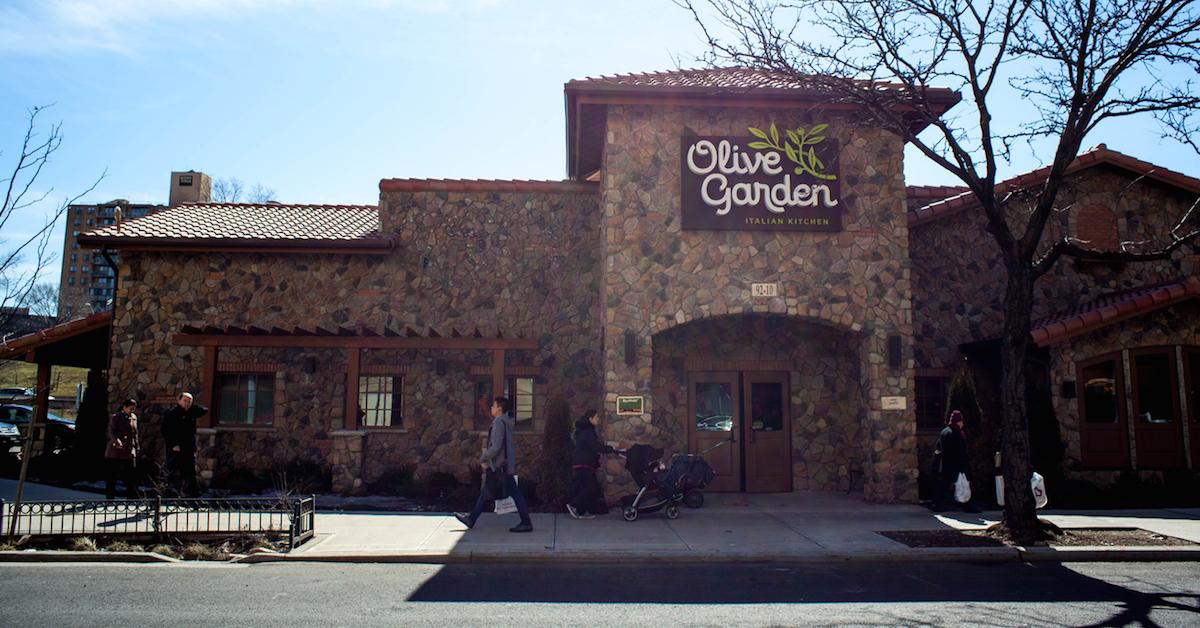 Olive Garden is offering their $5 Take Home promotion for National Spaghetti Day — according to the brand, it allows customers to take home a cold, already-made dish for $5 extra, to heat up when they get home. The offer includes Spaghetti with Meat Sauce, Fettuccine Alfredo, Five Cheese Ziti al Forno and Four-Cheese Lasagna Rollata with Meat Sauce, so needless to say, it's a meal-prepping dream come true.
Article continues below advertisement
5. Spaghetti, Meatballs, & Garlic Bread for $7.77 at Treasure Island, Mongo Bay
To fuel any and all of your gambling adventures, Treasure Island Casino's Mongo Bay will be offering spaghetti, meatballs, and garlic bread for $7.77 all day long, from 11:30 a.m. to 8:30 p.m. In my eyes, that's a win all by itself.
Article continues below advertisement
6. $10 Dishes at Carrabba's in Myrtle Beach
All my Southern Belles and Beaus out there should definitely head to Myrtle Beachs' Carrabba's Italian Grill location — according to Myrtle Beach on the Cheap, the chain's South Carolina location will be offering a variety of $10 meals, from Classic Spaghetti Pomodoro, to Penne Alfredo, or Linguine Positano. Each option comes with the choice of soup or salad.
Article continues below advertisement
7. $4.99 Spaghetti Dinner with Salad & Garlic Bread at Via Sofia's
Iowa-based Italian chain, Via Sofia's, is offering customers a full spaghetti dinner, including: spaghetti, salad, and garlic bread, for $4.99. Plus, if you say "Happy Spaghetti Day!" when ordering, you'll get a free meatball. This is the cheapest deal on the list, and definitely one of the best.
Article continues below advertisement
8. 30% off Le Stagioni d'Italia Spaghetti and 50% off Olive Oil at Eataly NYC
New York's iconic Italian marketplace, Eataly, is offering customers 30 percent off spaghetti at Le Stagioni d'Italia and up to 50% off olive oils, which are perfectly paired with spaghetti. If you think I won't be there soaking up my Friday night mistakes tomorrow afternoon, you thought wrong.
Article continues below advertisement
9.
National Spaghetti Day is one of the best days of the year, so get ready to carb up. Your wallet — and stomach — will thank you.