"This Is Genius" — Mom Holds "Nesting Party" Instead of Baby Shower and People Love It
One mom decided to skip a baby shower for her baby and spend the last few weeks of her pregnancy with a nesting party — and it's "genius"!
In 1996, former First Lady and presidential hopeful Hilary Clinton wrote a book titled It Takes a Village. The book shared the importance of a "village" helping to raise children rather than solely relying on the child's parents.
Since Hilary released her book, many have continued using the phrase "It takes a village to raise a child" when describing the friends and family members helping them through the chaos parenthood can provide.
Article continues below advertisement
However, moms on social media platforms like TikTok have shared that the "village" is essential before their babies are born.
Fortunately, moms-to-be are finding methods to ease their stress before their newborn arrives. One mom opted to forgo her baby shower to use a few extra hands to help nest her space before giving birth.
Keep scrolling to hear about this mom's "genius" plan!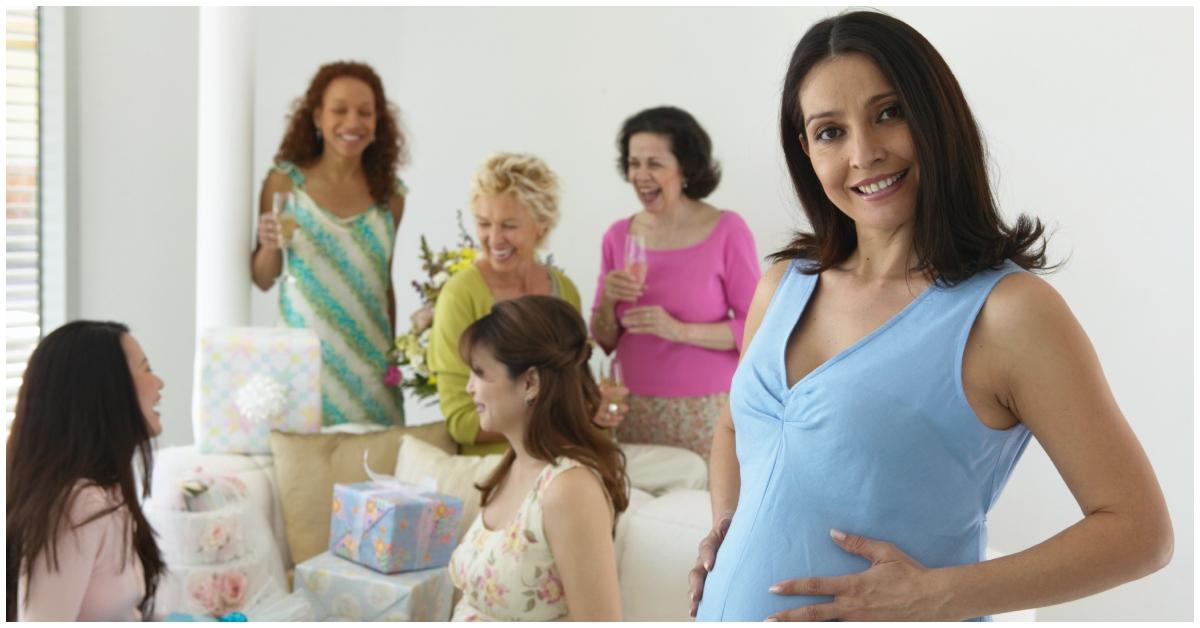 Article continues below advertisement
A woman skipped her baby shower for a nesting party instead.
As mentioned, caring for a newborn isn't for the weak. However, what's less mentioned is the work expecting moms and their partners must do to ensure they have everything they need to prep for the baby.
The term used best to describe this is nesting. Nesting typically occurs towards the end of the pregnancy and is defined as the "overwhelming desire to get your home ready for your new baby," per the American Pregnancy Association.
The process is usually something the baby's mother does by herself or with an additional parent. But one crafty mom, who goes by Nia Mullet Mom (@nialui21) on TikTok, found a way to avoid nesting alone.
In October 2023, Nia shared that she was 37 weeks pregnant with her third child. For her newest baby, Nia explained to her followers that she didn't want to do a traditional baby shower for multiple reasons.
Article continues below advertisement
For starters, she doesn't "like baby showers" (not even the delicious finger food, I'm assuming), and she also doesn't enjoy being "the center of attention," which is unavoidable when everyone is celebrating your baby bump.
Article continues below advertisement
Rather than enduring an awkward few hours of baby games and gifts, Nia decided her "best option" was to have a nesting party with her mom, sister, and close friends.
During the party, the group planned on going through all of Nia's "nesting items," such as organizing her home and cleaning necessary parts of her house. Nia also mentioned her loved ones were bringing over a few freezer meals for her to cook after she returned from having the baby.
Article continues below advertisement
"I think it will go great," Nia declared about her nesting party. "I think it will help me a lot to feel ready for this baby. And I'm really grateful for my friends and family that are gonna do this with me."
Article continues below advertisement
Many TikTok users applauded Nia's choice to have a nesting party over a baby shower.
Nia's nesting party was the best way to meet various needs. Many expecting mothers have so much pressure during their pregnancy and birthing process. So, it's incredible to know that Nia has a tribe willing to help her with a genuine need rather than guessing which candy is in a diaper.
Nia's TikTok followers agreed that her idea was great. Several commenters even called the move "genius," and other moms wondered if they could have a nesting party even though they're not currently pregnant.
Article continues below advertisement
"This is a GENIUS idea!" one commenter expressed. "I just found out I'm six weeks [pregnant] and I just might steal this!"
Article continues below advertisement
"I wish this was a thing back when I was having my babies," another commenter shared. "This is what we need."
"I am not pregnant, but I have three kids under 5. Can I have a nesting party?" a third user asked.