Here's How to Find All the Tacos in 'Taco Chronicles'
If you've finished watching Netflix's 'Taco Chronicles' and want to hit up all the taco spot locations, read this.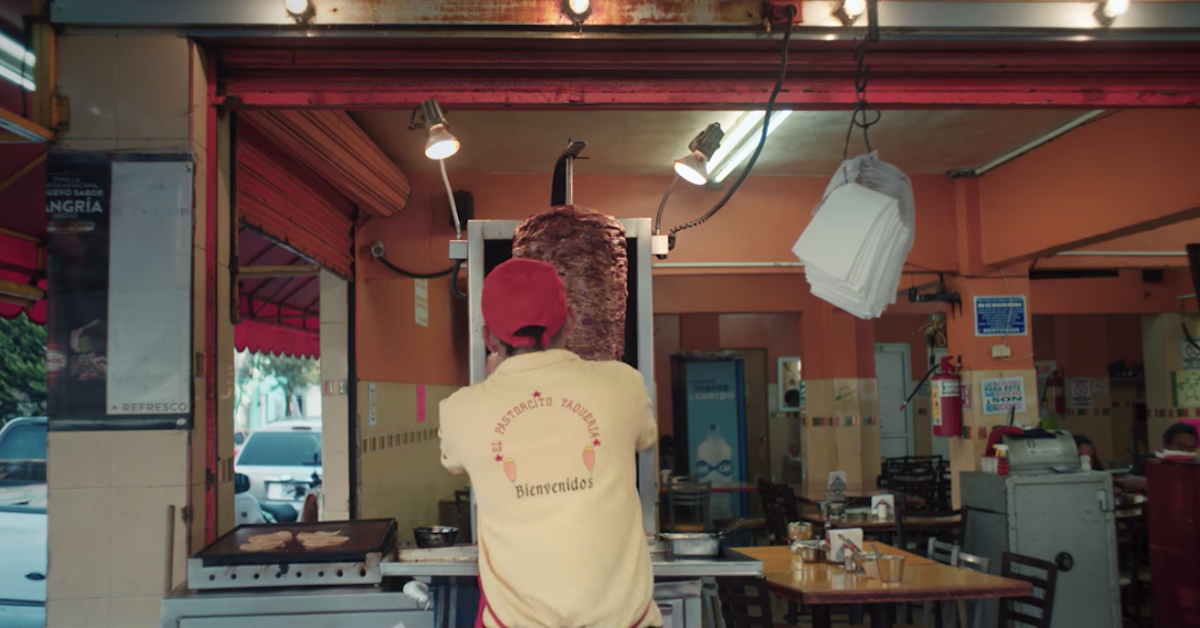 Let's just say that if you're not yet totally hungry for lunch, you're about to be. We just finished watching Netflix's Taco Chronicles (Las Crónicas del Taco) and thought we'd put together as comprehensive a list as possible of all the locations they hit up throughout the six episodes of the series.
Article continues below advertisement
"I went everywhere from Mexico City to Tlaxcala, Hidalgo to Monterrey, to Hermosillo, Sonora, and Michoacán," says "taco scout" Javier Cabral in an interview with Vice. Javier, a taco expert and enthusiast, was responsible for coming up with the filming locations for this ambitious series.
Keep reading for all the best spots to hit up for tacos like the ones on Taco Chronicles.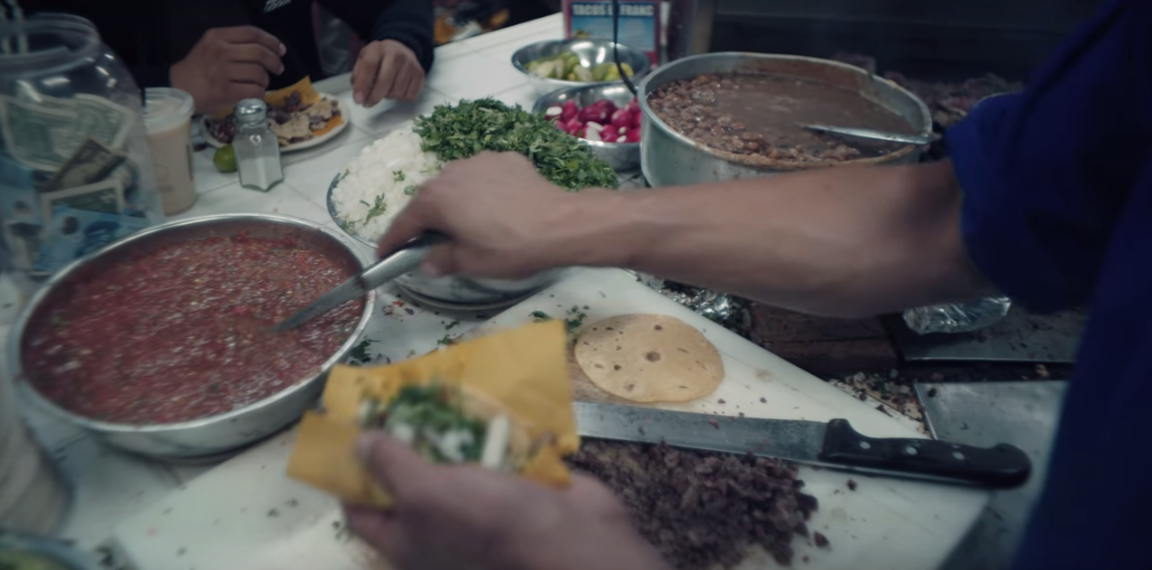 Article continues below advertisement
Here are some of the locations visited in Taco Chronicles on Netflix.
As you know from binge-watching the series, the Spanish-language Taco Chronicles shies away from profiling particular taquerias, instead favoring focusing each of the six episodes on distinct taco flavors: Al Pastor, Carnitas, Canasta, Carne Asada, Barbacoa, and Guisado.
And researching for this series — as fun as it sounds — was no walk in the park for Javier. "I delivered a manuscript magnum opus on tacos called The Taco Bible," he said to Vice. "This was the piece of content all the guionistas, all the writers of the script, and the directors and producers would refer to while making the show."
Article continues below advertisement
The task sounds enviably strenuous: "Sometimes I would eat at up to 17 or 18 taquerias in a f-----g day. I would go by myself because this is work that you gotta do by yourself," he explains, adding that the whole research to filming process took an entire year. "Not everyone can hang."
And if you want to try a day in Javier's life, visit Mexico City and "hit five different taquerias from 10 p.m. up to like 3 or 4 a.m." The hard part, as he tells it, is getting to know "interesting personalities and characters while also stuffing your mouth with tacos at the same time. But also not stuffing yourself too much."
Article continues below advertisement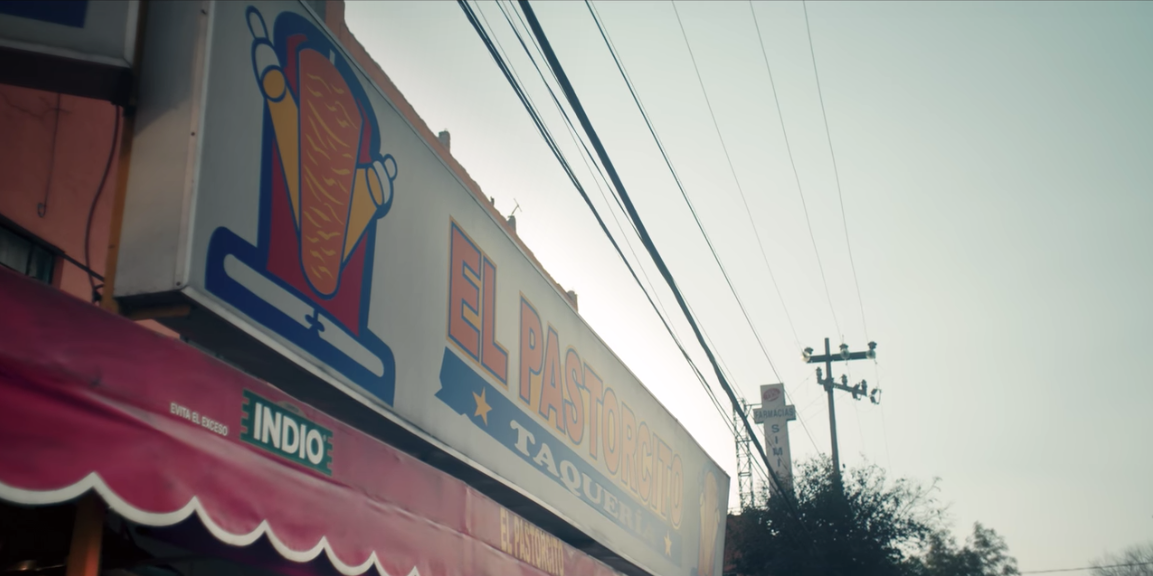 The best al pastor tacos are on Lorenzo Boturini Street in Mexico City.
If there's one thing we learned from Taco Chronicles' episode on al pastor tacos (well, we learned a few things), it's that Mexico City is the home of al pastor, and each of the places they visit — Taquería la Autentica, El Buen Taco, Tacos Don Guero among them — looks incredible in a different way.
Article continues below advertisement
But the series makes a point of saying that the true foodie experience is going to be on Lorenzo Boturini Street on the way to the airport. "When my craving is really bad," an expert on the show says, "I go all the way there."
The taqueria owners on Boturini concur, "Lorenzo Boturini street has become really famous for the kind of taquerias that were unexpectedly successful here," says one taquero. "These are the most traditional al pastor taquerías." Spots to hit up if you make the trek out there are Gabacho Taqueria, El Pastorcito, and Los Güeros.
Article continues below advertisement
Fly to Mexico for some legendary carne asada.
Javier spoke to LA Mag upon his return from Mexico about the most epic, most memorable spots he visited. And considering he visited hundreds, asking him the top three that come to mind seems like a valuable exercise. "One that comes to my head right away is a place in the carne asada episode that is called Tacos Armando," he said.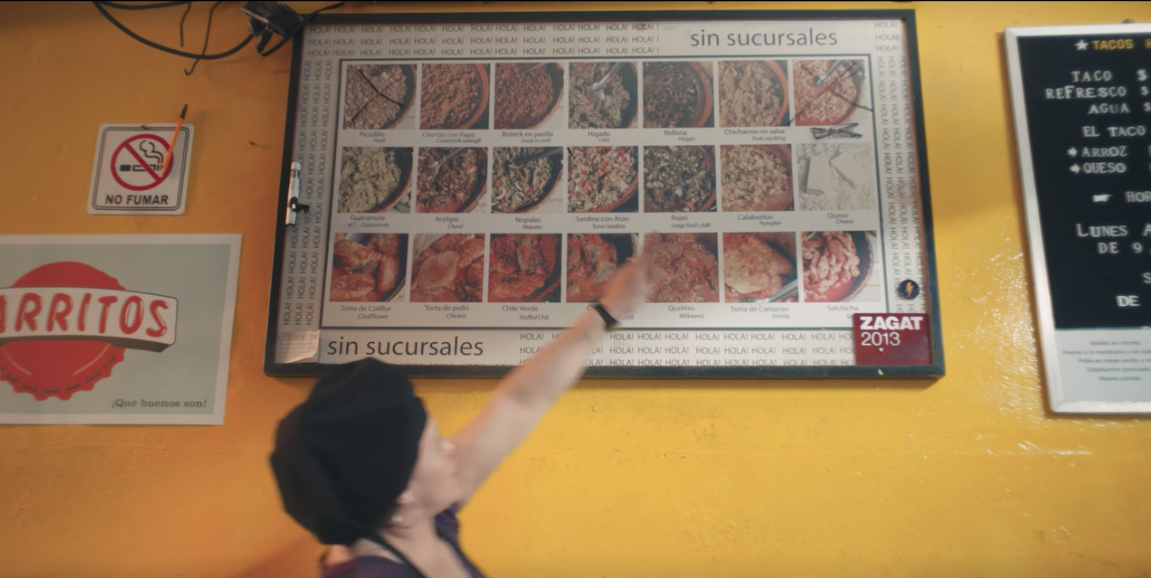 Article continues below advertisement
It's a shock to no one that this humble joint has five stars on Trip Advisor. Of course, that's all due to the "really high-quality, prime beef," as Javier puts it. "If you eat meat, you can tell when you have a beautiful, juicy, marbled piece of beef. It stood out to me because it was like, oh, this is what asada is and should be. It changed my mind on an entire type of taco."
If you're sticking to the States, these are the two spots Taco Chronicles visits.
We wish we had endless time to document every single puestito Javier and his crew hit up on Taco Chronicles, and maybe one day, we will. But in the meantime, we're sticking to the highlights, and it seems important to note the spots that are accessible to those who don't want to travel south of the border.
Article continues below advertisement
Taco Chronicles visits two (and drives by a third) taco spots in Los Angeles, and these should be added to any American's list of want-to-eat foods. Guerrilla Tacos appears in the guisados episode, and taquero Wes Avila is profiled for his modern interpretation of tacos. It's right in Downtown LA and we're dying to try the lobster quesadilla.
While Taco Chronicles drives by Leo's Tacos in the al pastor episode, aka the best al pastor tacos in Los Angeles, they go deeper in profiling Sonoratown, Javier's absolute favorite in the city. Also located in Downtown LA, Javier says their carne asada "is a way of life." Bonus points for their humility — "We know our asada will never be the same as Sonora but we try our hardest," they say.
Article continues below advertisement
Taco Chronicles bonus spots...
Other spots absolutely not to be missed if you're serious about embarking on a taco tour are La Playita, Mercurio — which specializes in Northern Mexican cuisine and where taco chef Roberto Solis makes his own play on "the evolution of the taco" — and El Vilsito, an auto repair shop by day and taco joint by night.
See, we told you you'd get hungry.