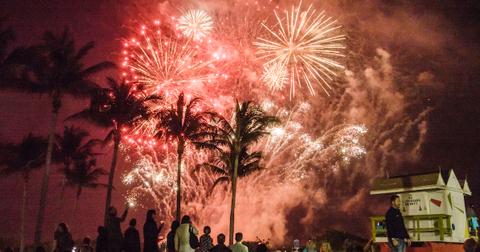 Chin Chin! Here's Where to Ring in the New Year (and Decade!)
By Pippa Raga
December 31 is right around the corner and if you're anything like us, you still don't have any New Year's Eve plans! Womp womp — it's the familiar conundrum that comes around every single year, so don't be too hard on yourself.
But considering 2020 is the start of a new decade (and is a great year to make those New Year's sunglasses work), might as well start looking for a fun New Year's Eve event near you.
If you don't like sifting through blogs and Instagrams and websites, we've got you covered. Keep scrolling for a curated list of the best New Year's Eve events in Atlanta, Chicago, Houston, and Miami.
Happy 2020!