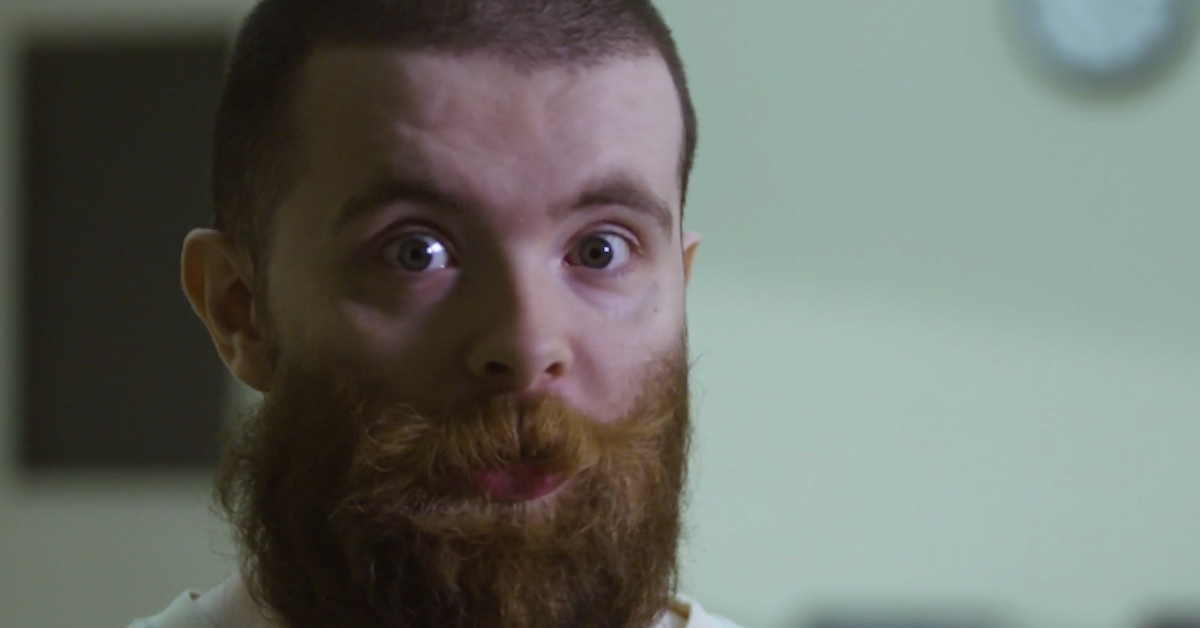 Here's What You Need to Know About Nicholas Godejohn, Who Killed His Girlfriend's Mother to Stop Her Abuse
Article continues below advertisement
And this past year, the case was even fictionalized and embellished for Hulu's The Act, starring Joey King as Gypsy Rose and Patricia Arquette as Dee Dee, the Munchausen-by-proxy (now renamed FDIA, factitious disorder imposed on another), overly protective mother who kept her daughter wheelchair-bound and tube-fed until she was violently murdered herself.
The fascination surrounding this stranger-than-fiction case shows no sign of stopping, as Oxygen's Killer Couples is about to revisit the events once again for a two-hour special entitled "Gypsy Rose & Nick: A Love to Kill For." Surprisingly, the network seems to have gotten Godejohn himself to appear in the episode and tell his side of the tale.
Here's everything you need to know about Nick Godejohn's upbringing, disability, and sentence.
Article continues below advertisement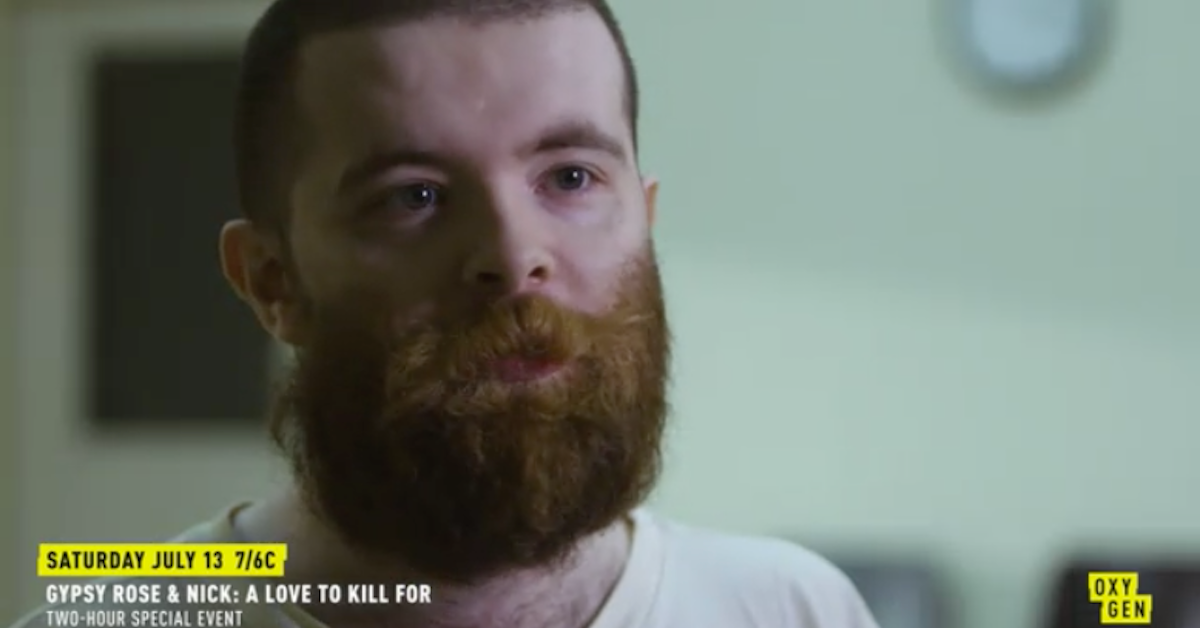 Does Nick Godejohn have a disability? 
In The Act, Nick (chillingly portrayed by Calum Worthy) confided in Gypsy that "I think I do have multiple personalities." "But don't worry," he said, "because there is a good one, it's me Nick. But the other one is dark. Actually he's a vampire; his name is Victor."
Article continues below advertisement
Although a fictionalized retelling of the facts, it appears there was some truth to Godejohn's mental health claim. In their communications leading up to Dee Dee's murder, which were reviewed during his trial, the young couple would try on different personas. Nicholas repeatedly referred to his "evil side," and once went so far as to say that "his evil side enjoys killing."
Article continues below advertisement
During Nick's pre-trial hearings, psychologists were brought in to determine whether he had premeditated the June 2015 killing of his girlfriend's mother and whether his first-degree murder charge was appropriate.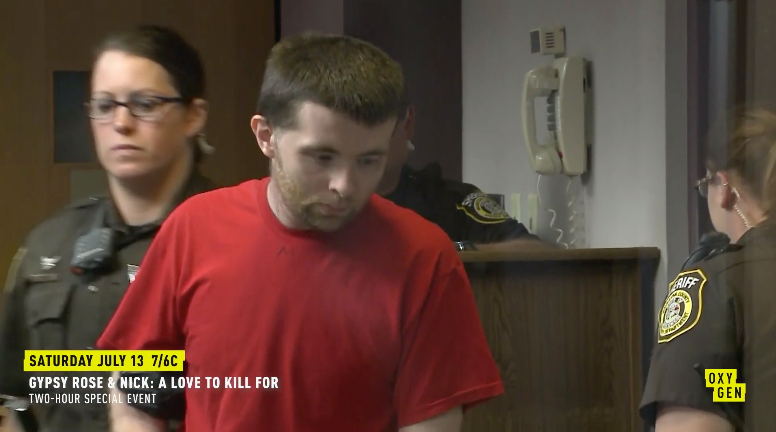 Article continues below advertisement
Psychologist Dr. Kent Franks testified that Godejohn has autism spectrum disorder level 2, per the Springfield News-Leader, "requiring substantial support with accompanying intellectual impairment." His diagnosis would make it "difficult to deliberate," and his defense advocated for a "less serious conviction" that the prosecution disagreed upon. He was ultimately sentenced to life in jail.
Godejohn's parents were in the dark about the crime until a SWAT team stormed into the house, days later.
For a brief refresher on the events that transpired between June 10 and June 15, 2015, Godejohn arrived at Gypsy's house and repeatedly stabbed Dee Dee to death around 3 a.m. on June 10.
Article continues below advertisement
Nick and Gypsy packed their bags and stayed at a Days Inn for two nights before heading off to Wisconsin, where they arrived on June 13 and stayed in Godejohn's house with his mother, step-father and brother. On June 14, Gypsy posted a sinister and now famous message to Dee Dee's Facebook account that read, "That Bitch is dead!"
(She alleged in court that her intention had been to scare people into thinking that her mother had been killed and she had been kidnapped.) And it wasn't until the following day, June 15, that law enforcement traced that message to the Godejohn's IP address. That's when the SWAT team stormed in.
Article continues below advertisement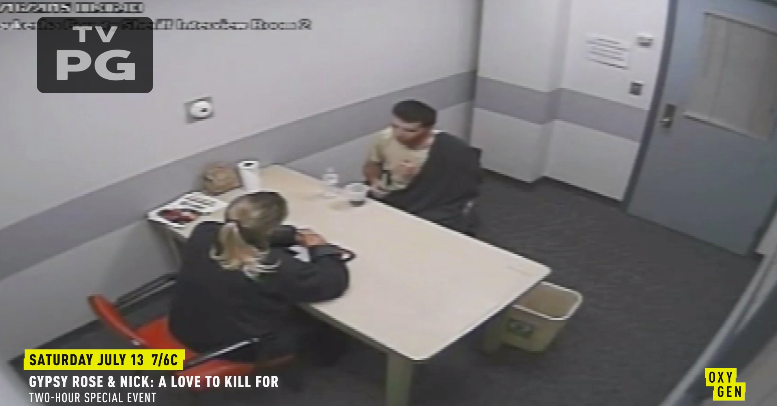 "All I know is the SWAT team came in this morning, took my wife and I out of here — something with my stepson," Charles Goldammer said to ABC12 at the time. "Supposedly he did something in Missouri, which we don't believe because he wouldn't hurt a fly."
Article continues below advertisement
In police tapes on HBO's Mommy Dead and Dearest documentary, we hear Godejohn's mother, Stephanie, offer her account of the couple's brief stay. "You know, it was weird because when I picked them up from the bus station, I even asked her, 'How's your mom doing? ... That might have been the first thing I asked her. No big deal, they acted like nothing."
Oxygen's two-hour special on Nick Godejohn's story and his part in the murder of Dee Dee Blancharde airs Saturday, July 13 at 7 p.m.