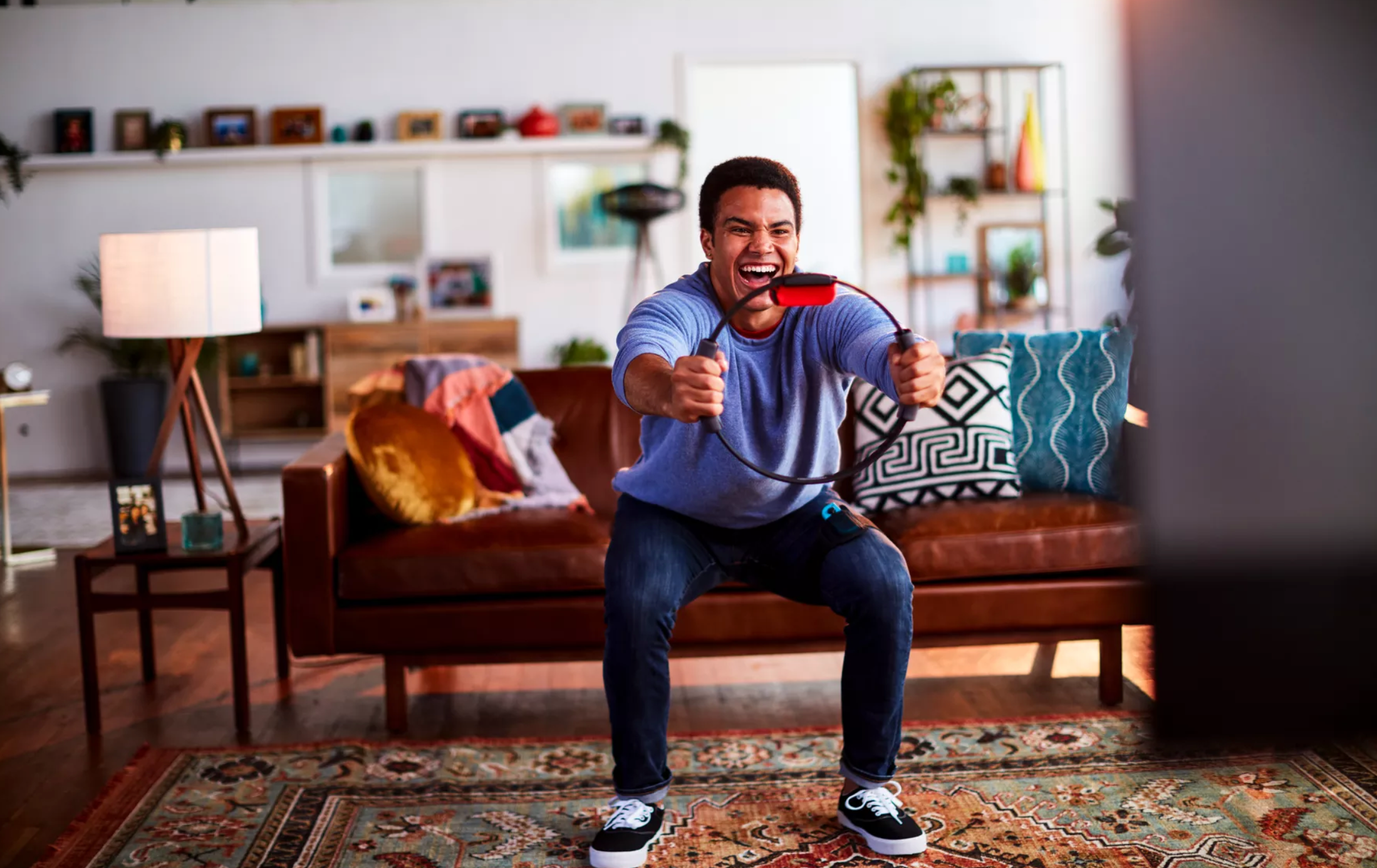 Nintendo 'Ring Fit Adventure' Is the Coolest Way to Get in Shape Yet
Nintendo's latest peripheral is a ring-shaped band called the Ring-Con to be used in tandem with fitness game 'Ring Fit Adventure.' Details!
Nintendo is looking to get Switch owners in shape in an exciting way. The company just announced its brand-new title Ring Fit Adventure alongside its new Ring-Con controller and leg strap, both to be used in tandem with the upcoming game. It's set to take players on a journey through a magical realm where evil has awakened and you're the chosen one who must fight off monsters, earn money and experience, and hopefully get in shape along the way.
Article continues below advertisement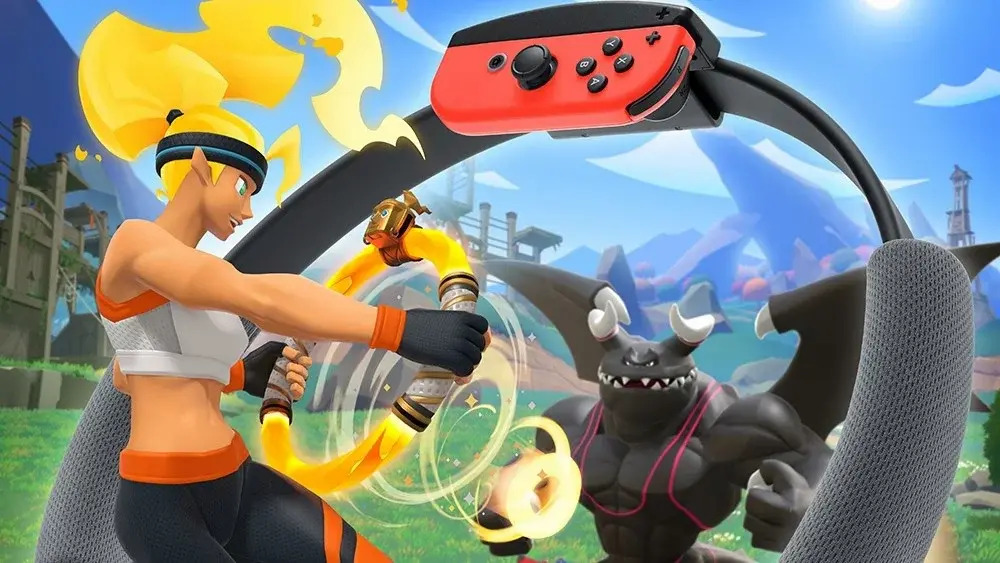 What exactly is Nintendo Ring Fit Adventure? 
The Ring-Con itself is a curious circular resistance band with a place to drop in your Joy-Con controller inside of it. If you use two bands, you can drop both controllers from either side of your Switch system in each.
It's meant to be used in tandem with a leg band you place on your thigh, and the game translates your movements into controls in-game. Thus, Ring Fit Adventure is played as you exercise your way through an expansive landscape.
Article continues below advertisement
The fitness-focused game is all about trying to help you get in shape while partnering your character with a talking ring named Ring (creative!) as you try to stave off the darkness from a massive fantasy world. You'll tackle a lengthy series of levels with boss fights, plenty of goodies to collect, and more. But first, you have to get ready to do so. That means strapping the leg strap around your left leg and holding the ring in front of you as if it were a steering wheel.
You can move forward by running in place, and turning the ring the direction you want to travel in. You can speed up by running faster, jump by pointing the ring down, and earn jump power by squeezing the ring. It's all very intuitive, even if the game plays more like a mobile game than a traditional RPG.
Article continues below advertisement
Ever skipped the gym so you could play video games? Ring Fit allows you to do both! 
It may seem like a simple initiative, but this fitness endeavor could really get your blood flowing. Plus, it should attract those who aren't as interested in going to the gym by offering a fun adventure to play through while collecting coins, items, and taking in a fun RPG storyline.
If nothing else, this is a fun piece of kit that Switch owners will definitely want to try out. It looks to be a far cry better than other, similar titles that debuted on the Wii so many years ago.
It's about to come out later this year as well, and it's pretty affordable at that. It will run you $79.99 when it debuts on Oct. 18 as a Nintendo Switch exclusive. You'll get the Ring-Con controller as well as the leg strap with the package, since both are required to play the new fitness-themed adventure. If you've been looking for that little nudge or push to try to get in better shape, you've likely found it with Ring Fit Adventure, just as long as you stick to a routine with it.