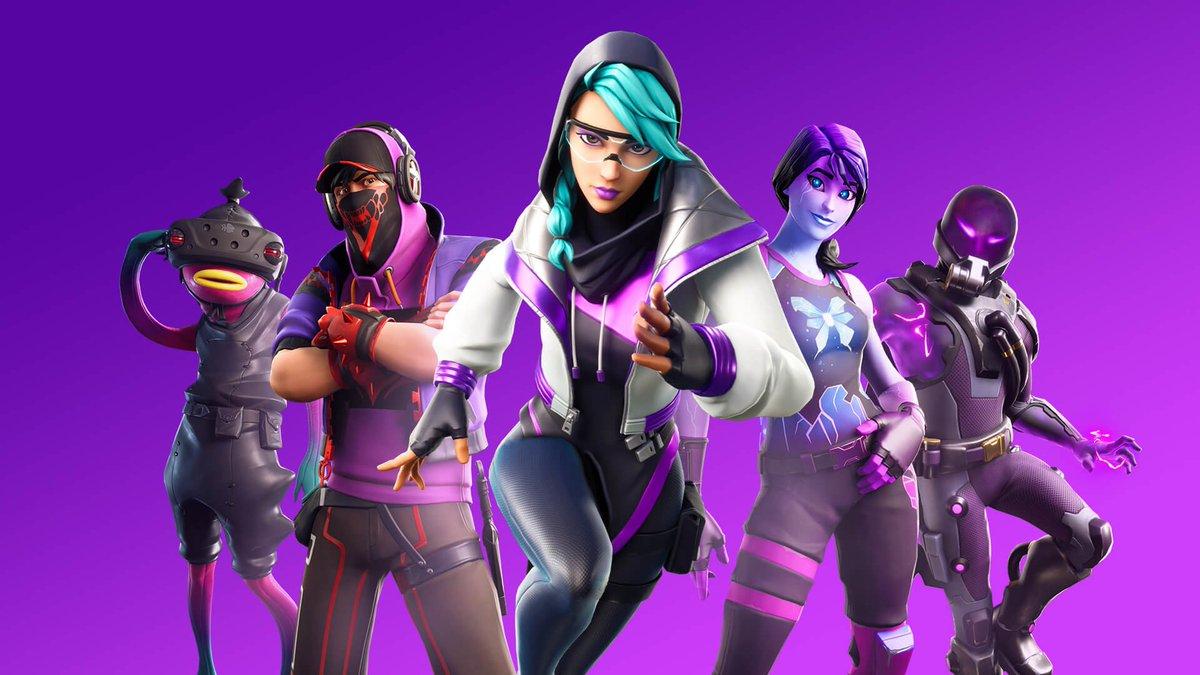 How to Complete That 'Fortnite' Basement Film Camera Challenge
Fortnite Season X has been going strong for some time now — 5 weeks, to be exact — and this week's lates set of challenges is known as Blockbuster. Most of the challenges are usually easy to understand and finish, but a few will ask that you go to specific areas on the map to earn your coveted Battle Star for all that trouble. If you're having trouble figuring out where to search between a basement film camera, a snowy stone head, and a flashy gold big rig, here's how you can go about doing it.
Article continues below advertisement
So, where are the Fortnite basement film camera, snowy stone head, and gold big rig?
To complete this challenge, you need to actually travel to the middle of all three of these things, which may sound a bit confusing at first, but it's actually quite simple. We'll make sure you're well-equipped with all the knowledge you need to complete another challenge and potentially level up your Battle Pass.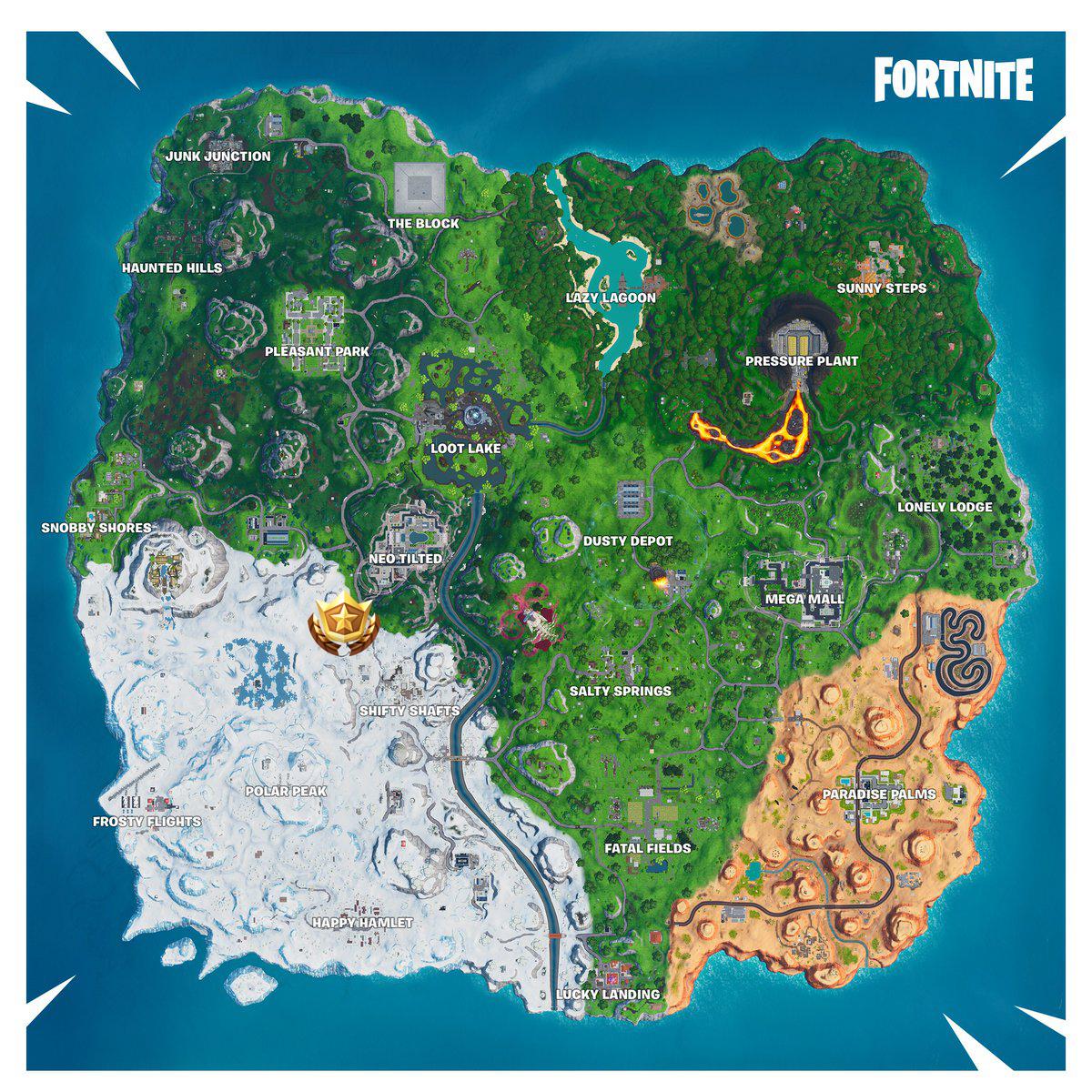 Article continues below advertisement
This challenge will require you to head to a certain location that's actually hidden between three different items. To find said location, you need to first know exactly where the basement film camera, snowy stone head, and gold big rig actually are on the map. Otherwise, you won't know where you can get the Battle Star, as frustrating as that may sound.
The items are all pretty close together, so as long as you figure the first three out, you should be able to nab the Battle Star quickly.
First, check the map and head to Shifty Shafts and Tiled Town where the two intersect. You'll find the gold big rig there. You'll be able to see it parked there from pretty far away — it's difficult to miss. Next, head to a house found northeast of Shifty Shafts to familiarize yourself with where the basement film camera is located.
Finally, the snowy stone head can be seen on a hill by the frozen waterfall. Now that you know where everything is, you can find the Battle Star.
Article continues below advertisement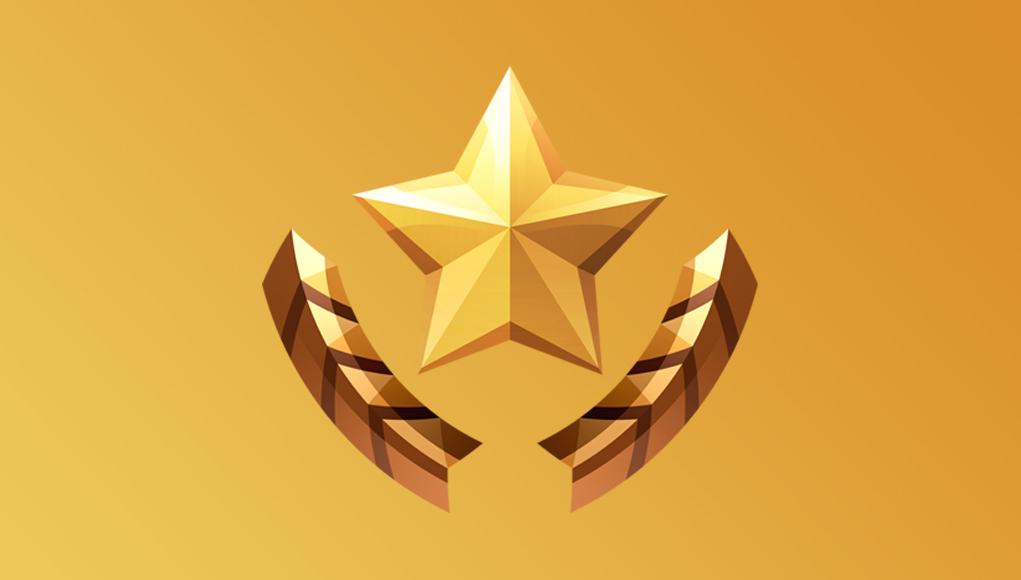 How to complete the Fortnite Season X Blockbuster challenge:
Now that you know the general location to search between the three aforementioned items, you can head out to complete the challenge. Simply find the center between all of them, the equidistant point between all three things. You'll find a Battle Star waiting there. Search the Battle Star when you find it, and you'll complete the challenge.
That's all you need to do to finish up, and you'll be on your way to leveling up soon.
Article continues below advertisement
Fortnite is home to plenty of different events, and the latest that's going on is the Fortnite X Mayhem promotion, where you can play around in a wide play area rife with special Borderlands homages.
If you haven't yet experienced it, be sure to check it out now, as the event will only be going on through September 10, and you wouldn't want to miss this one.