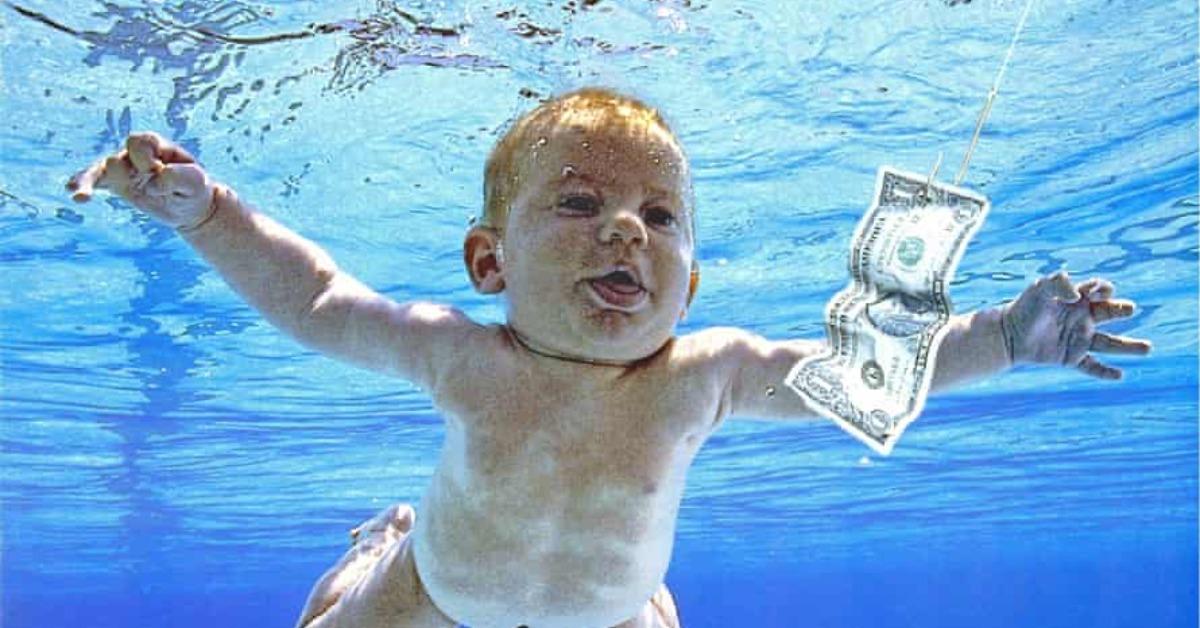 The Baby From Nirvana's "Nevermind" Album Is Now Suing Everyone Involved in Its Release
The cover art for Nirvana's "Nevermind" album has arguably become one of the most famous in the history of modern rock and roll music. Since the album's release in 1991, the photograph of a baby swimming fully nude in a pool toward a dollar bill suspended from a fishing line has received polarizing reactions. This has, for better or worse, solidified its status as one of the most well-known album covers.
Article continues below advertisement
Although the baby who was featured in the cover art is now a grown man, his moment of fame as a 4-month-old infant defined his public persona for decades. With that being said, where is the Nirvana "Nevermind" baby now? Keep reading for all of the known details.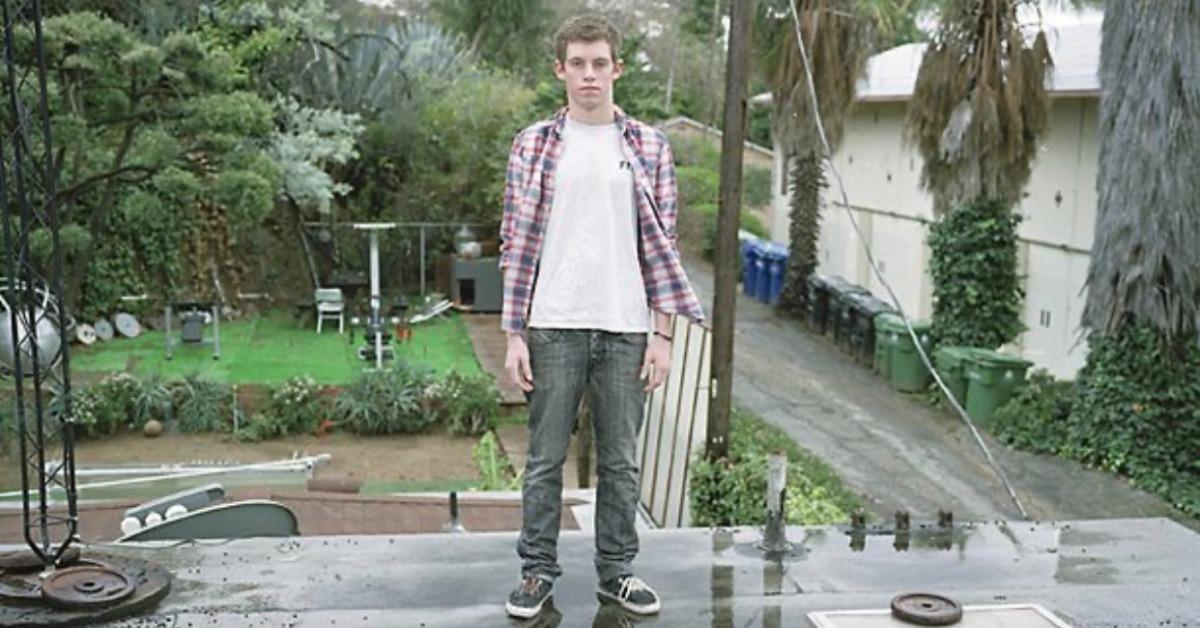 Article continues below advertisement
Where is the baby from Nirvana's "Nevermind" album now? Spencer Elden is now 30 years old.
Although Spencer Elden may be ridiculously famous for the photoshoot he did when he was only 4 months old, he lived the next three decades of his life fairly under the radar.
Spencer's Instagram account is dormant. The most recent image was shared in 2016. In it, he stands on what appears to be the roof of a house.
This doesn't mean that he has forgotten the album that made him iconic, however. In a since-deleted post, Spencer shared a remake he did in 2015 of the album cover as a 25-year-old, albeit this time he wore a bathing suit instead of posing fully nude.
Article continues below advertisement
Beyond those details, Spencer is also fairly inactive on Facebook. It appears that he has worked as an artist and sold his work via the platform back in 2019.
The most recent post on social media regarding Spencer came by way of his apparent girlfriend, Angela Marie Najand, who shared a photo of the couple on June 5, 2021. She insinuated in the comments under the post that they are planning to get married soon.
Article continues below advertisement
Now, Spencer Elden is reportedly suing everybody involved in the creation of "Nevermind."
In an apparent change of heart from his past embracement of the "Nevermind" cover, Spencer is reportedly suing 17 different people who were involved in the creation of it.
He is alleging that the photo is child pornography and seeking roughly $150,000 in damages from a variety of individuals who were involved with the band.
This includes Nirvana as a brand entity, Universal Records, Warner Records, Krist Novoselic, Dave Grohl, Courtney Love (who serves as the executor of Kurt Cobain's estate), Heather Parry, and Guy Oseary (who both work as managers of Kurt's estate).
Spencer's lawyer, per CNBC, is claiming that out of all of the photos from the shoot, the band chose to depict Spencer as "a sex worker — grabbing for a dollar bill that is positioned dangling from a fishhook in front of his nude body."
Article continues below advertisement
The album cover's star further alleges through his representation that neither Spencer nor his parents signed a release for the photo to be used. He also claims to have suffered lifelong psychological damage because his picture was used for the cover art.
The lawsuit mentions that there were disagreements over the photo choice and that an agreement was reached to place a sticker over his genitalia, but that it was "was never incorporated into the album cover."
Article continues below advertisement
Spencer Elden is receiving quite a lot of backlash for his lawsuit.
As previously mentioned, Spencer's latest take on the "Nevermind" cover is a departure from his past embracing of the cover art that made him famous. Due to this change of heart, Nirvana fans have taken to Twitter and flooded the comments under his last post on Instagram claiming that he is only pursuing legal action against the band now for financial gain.
"You have 'Nevermind' tatted on your chest. Get a f--king job, clown," wrote one user.
"This is clearly just a cash grab. I mean he even recreated the photo. How anyone could look at this suit and not think bulls--t is beyond me," added another.
"You deleted the post with the album in your hands," said one more commenter, referring to the 2015 "Nevermind" cover remake photoshoot that he reportedly even offered to do naked with the photographer (who suggested at the time that he remain clothed).
Nobody in Nirvana's camp has officially responded to Spencer's claims yet.