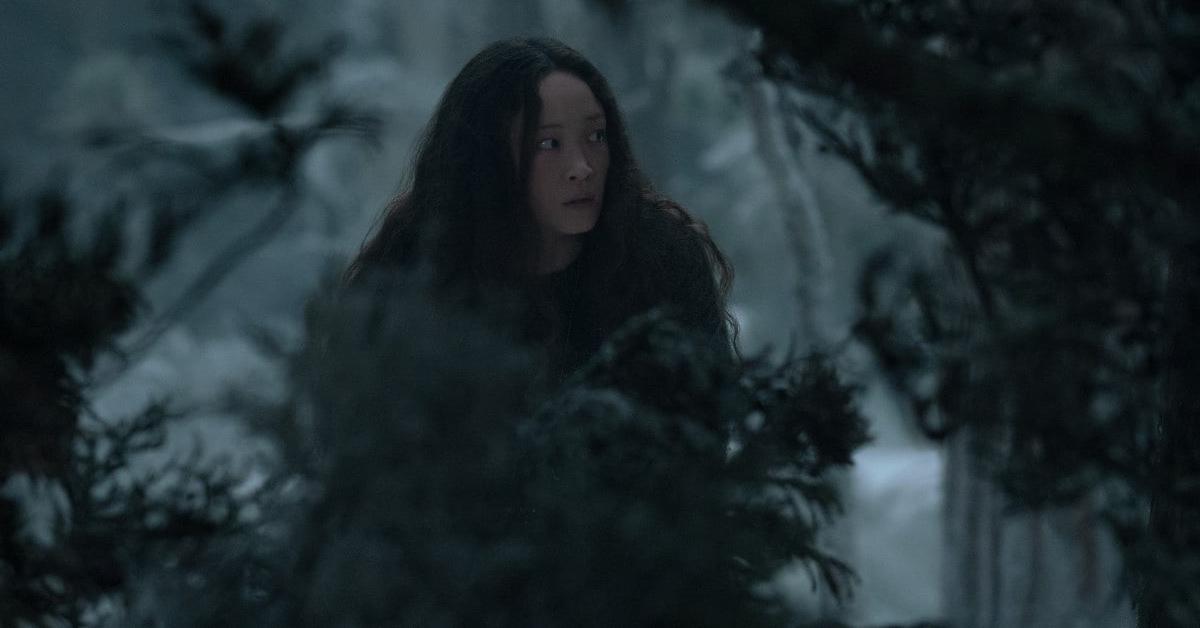 Rest Stop Thriller 'No Exit' Is Now a Movie, but We Have All the Book Spoilers Here
Spoiler alert: This article contains book and film spoilers for No Exit.
20th Century Studios' latest flick, No Exit, is adapted from the 2017 book of the same name by Taylor Adams. The Hulu film stars Havana Rose Liu as a college student who discovers a kidnapping in progress while stranded at a rest stop during a blizzard. Her co-stars, Danny Ramirez, David Rysdahl, Dennis Haysbert, and Dale Dickey, are the four suspects, while Mila Harris plays the victim.
Article continues below advertisement
As eager as fans are for the movie, many thriller fans appreciate knowing what's going to happen before it happens. As such, here are the No Exit book spoilers for anyone wanting to be in the loop.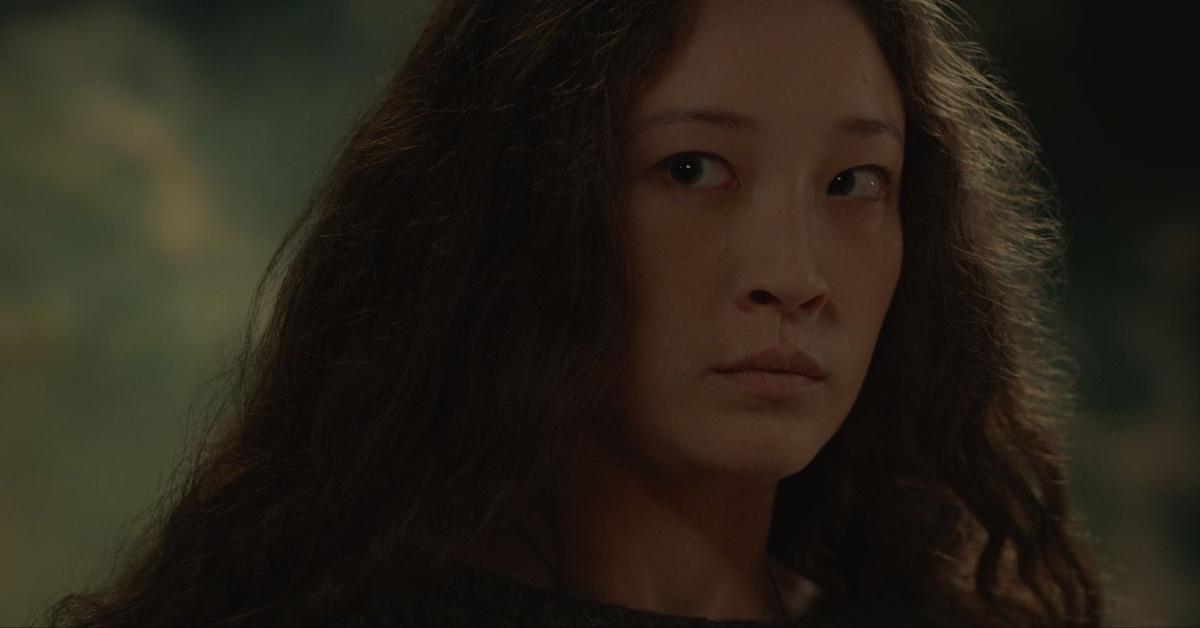 Article continues below advertisement
Here are the 'No Exit' book spoilers.
During an impromptu trip to visit her terminally ill mother, young college student Darby (played by Liu in the film) gets stranded at a highway rest stop during a blizzard in the Colorado mountains. She is traveling to Utah to see her mother before her mother's pancreatic cancer surgery.
Once Darby has exited the highway, she finds herself snowed-in at a mountain rest stop with four strangers and no cell service. As she sets off into the snow to find cell service, Darby makes a shocking discovery: There's a little girl inside a dog kennel in the back of one of the vans. Darby decides she will rescue the girl and resolves to keep her safe until sunrise — no easy task without knowing which stranger is the kidnapper.
Article continues below advertisement
Of the four strangers, Darby is immediately suspicious of Lars, the nervous oddball of the group. Unlike the movie, Sandi and Ed are cousins rather than a married couple, and charming Ash has a smile that would put anyone at ease. As it turns out, Darby's right to be suspicious of Lars, who quickly outs himself as the kidnapper when he unexpectedly enters the van.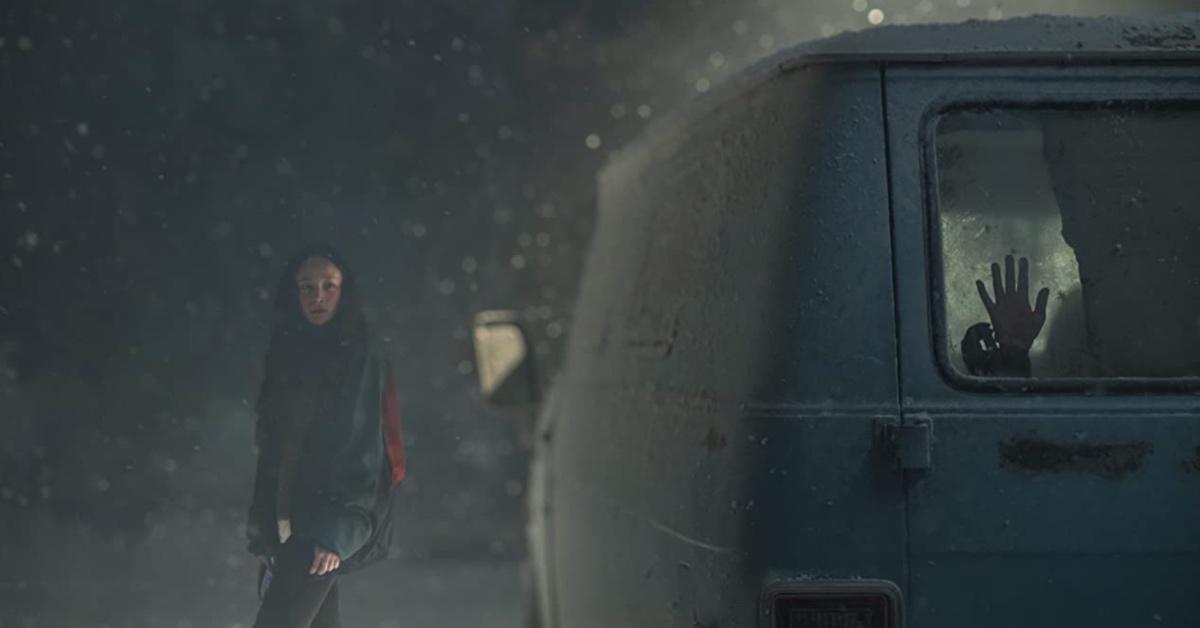 Article continues below advertisement
It's soon revealed that the young girl, Jay, is to be taken to a mysterious "Uncle Kenny" in the morning. Before slipping out of the van, Darby leaves Jay a razor to free herself and goes to confide in Ash. When Ash agrees to help her take down Lars, Darby returns to free Jay, but Jay replies she has been kidnapped by two men — Ash and Lars.
Darby decides not to tell Ed and Sandi what's going on, and Jay escapes into the woods. Ash and Lars force Darby to look for Jay and reveal that "Uncle Kenny" finds children "better homes," revealing they are part of a child trafficking scheme. Ed and Sandi find Jay and Darby, who quickly fills them in. The four barricade the door, but their efforts are futile ... because Sandi is in on the crime as well.
Article continues below advertisement
As it turns out, in the book, Sandi is Jay's bus driver (in the film, she's her family's maid). Sandi was mistreated by Jay and decided to help the kidnappers, thinking they would ransom Jay's wealthy parents. She met the kidnappers on the internet and agreed to help them to escape financial trouble. Sandi turns on Ed and Darby, letting in the kidnappers to the visitor's center where they had all been hiding.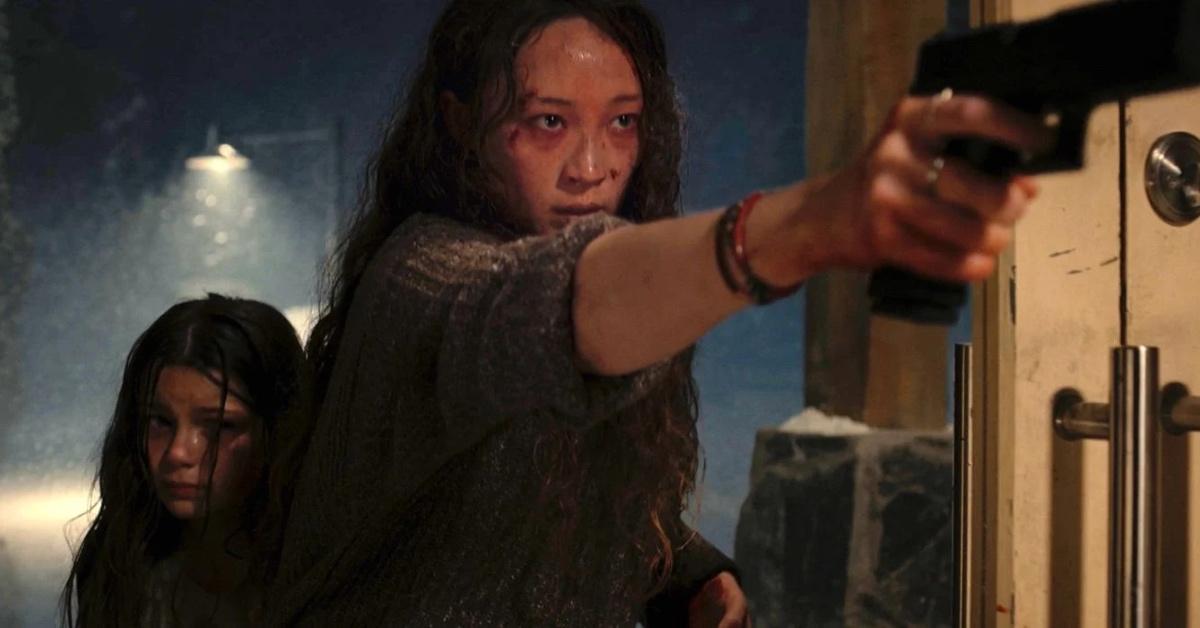 Article continues below advertisement
Darby has resourcefully hidden the keys to the van, rendering them all unable to escape. Realizing that only Darby can get them out of the blizzard, Ash shoots Ed and Sandi, but not before Sandi sprays Lars' face with mace. While Darby is nailed to the wall by a nail gun, Ash has her phone, which managed to receive two texts: the first, that her mother died, and second, that the police are on their way — when she initially discovered Jay, Darby called the police despite the lack of service.
Darby works free from the wall and attacks Lars, who Ash mistakenly shoots. She attempts to flee with Jay in the car, but Ash shoots out her tires. After a brief shootout with a lone disbelieving policeman, Darby can radio for help.
Ultimately, the plot remains the same, with a few details changed for dramatic effect. In the film, Darby is also a drug addict.
No Exit is available for streaming on Hulu beginning on Feb. 25, 2022.