Here's What You Need to Understand About 'I'm Thinking of Ending Things' (SPOILERS!)
Here's everything you need to know about 'I'm Thinking of Ending Things' on Netflix, Charlie Kaufman's newest film. Warning: Spoilers ahead!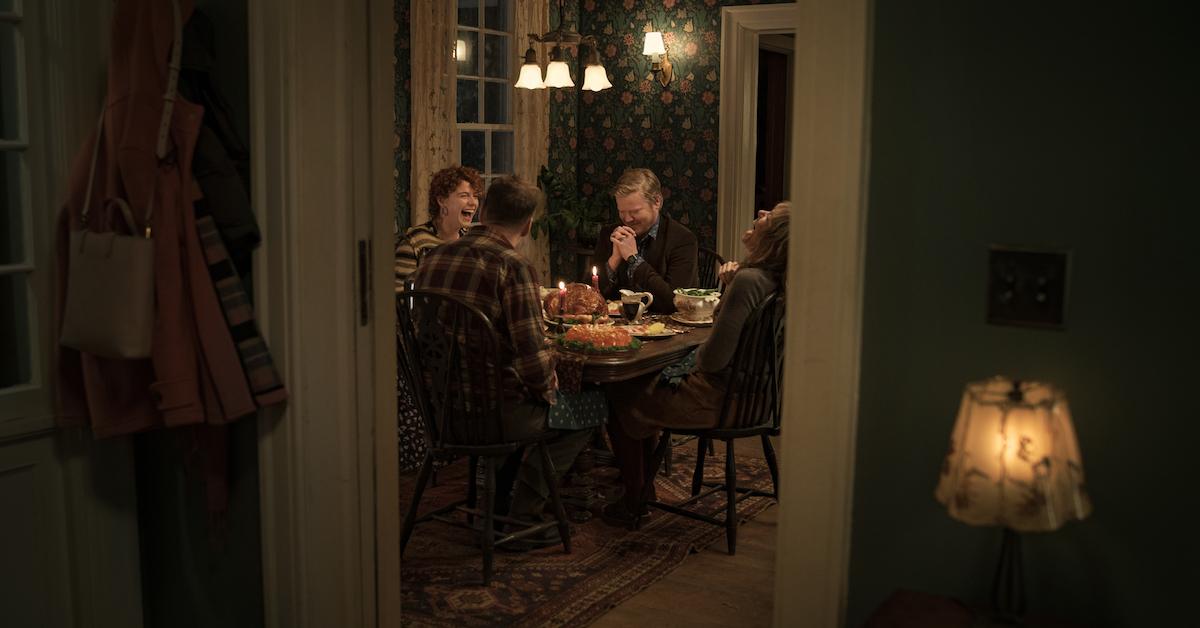 *Warning: This article contains spoilers for I'm Thinking of Ending Things*
Charlie Kaufman's new Netflix movie, I'm Thinking of Ending Things, is the latest psychological thriller to come from the maker of Adaptation, Anomalisa, and Being John Malkovich.
Article continues below advertisement
The film, at face value, starts like many others, with protagonist Lucy (Jessie Buckley) meeting the parents of her boyfriend, Jake (Jesse Plemons), for the very first time. But things in Charlie Kaufman films are hardly like they appear at first glance. So, how does I'm Thinking of Ending Things end? Keep reading.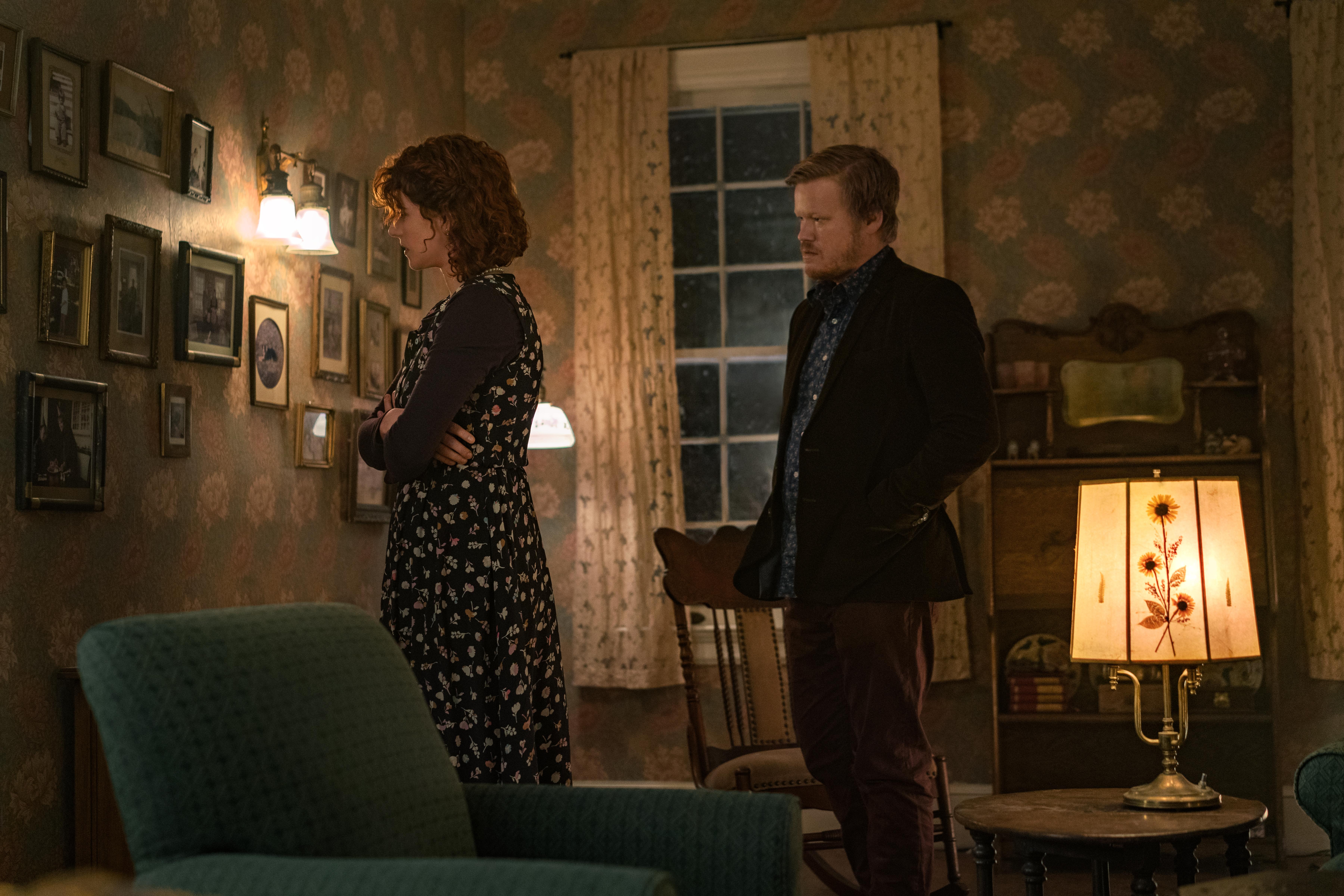 Article continues below advertisement
What is 'I'm Thinking of Ending Things' about?
I'm Thinking of Ending Things is an adaptation of a book by Canadian novelist Iain Reid, though only something like 15 percent of the book's dialogue makes it into the film, meaning that the Netflix movie is sure to be a welcome surprise even to people who've read the novel.
Described as a psychological horror thriller, the film is about the road trip that Lucy takes with her boyfriend Jake to go visit their parents, Dean (David Thewlis) and Suzie (Toni Collette).
"Trapped at the farm during a snowstorm with Jake's mother and father, the young woman begins to question the nature of everything she knew or understood about her boyfriend, herself, and the world," Netflix's official synopsis reads.
Article continues below advertisement
According to the trailer, we're led to believe that Jake can read some — if not most — of Lucy's thoughts.
"You can't fake a thought," she says, and one of her thoughts happens to be the title line of the movie, which Jake seems to somehow be privy to.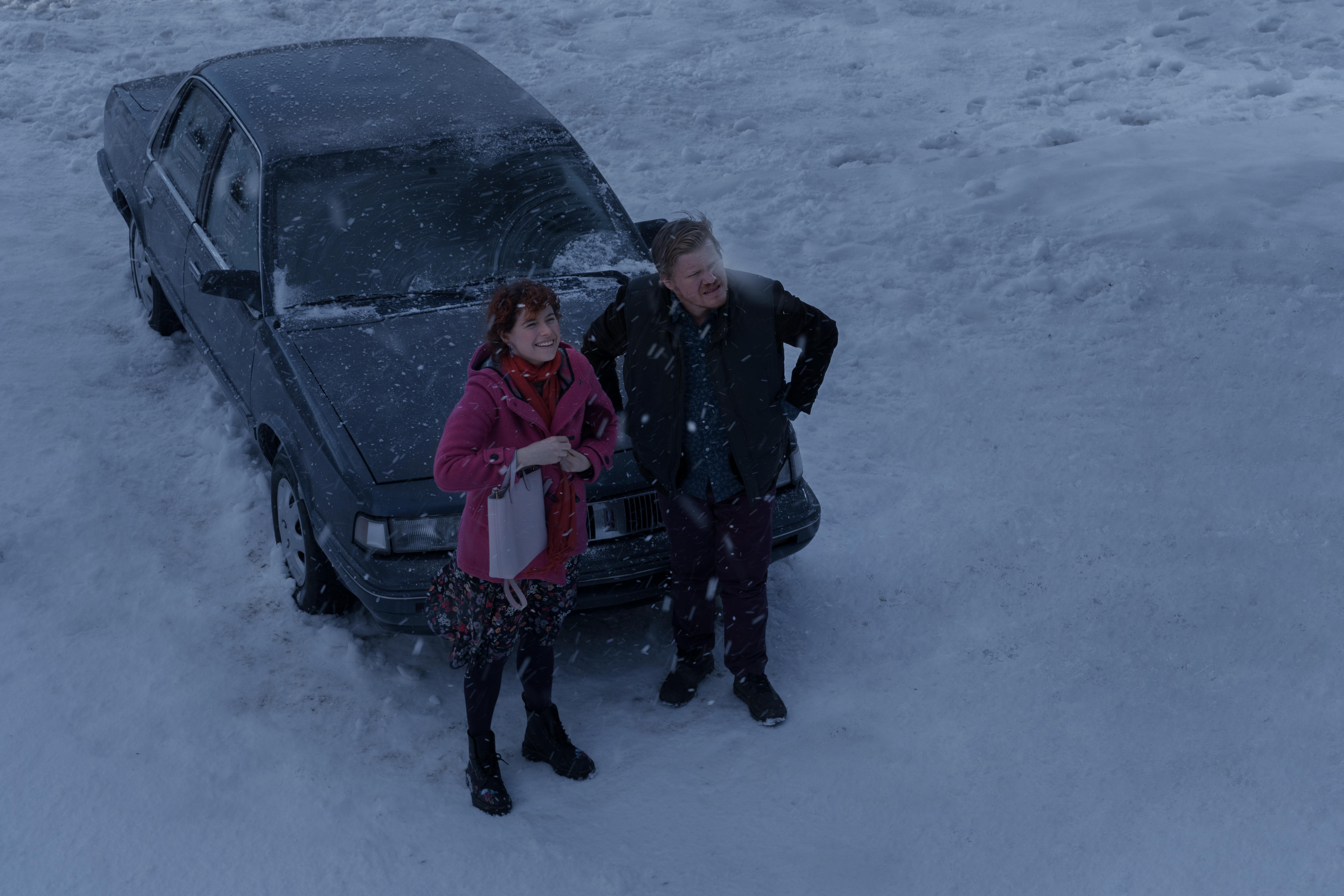 Article continues below advertisement
The couple hasn't been dating long at all and Lucy's not really sure that their relationship will last. Throughout the two-minute teaser, confusion unfolds. How old are Jake's parents? They seem to age and get younger every time they walk into a room. And what does Lucy study? Maybe physics, maybe painting, maybe gerontology... the answers change.
Her outfits change too: one minute she's wearing a pink peacoat, the next, it's blue. Is her name even Lucy? Plus, the filming is pretty disorienting, and alternates between scenes inside Jake's childhood home and others at a school, it seems. Are we seeing the event unfold in Lucy's eyes? Is she even a reliable narrator?
"Maybe she is faking her thoughts," the New York Times writes in a review.
It's a confusing watch until the end, one that some wish came with an annotated version of the film, but the pause button will have to suffice for now.
How does the 'I'm Thinking of Ending Things' book end?
While the film adaptation doesn't drop on Netflix until Sept. 4, we luckily already know how the book ends. It turns out that all of the characters in the movie are projections of Lucy's own imagination, and that the events we watch unfold throughout the course of the film are all what Lucy thinks would have happened if she had indeed gone out with Jake.
Don't miss I'm Thinking of Ending Things when it drops on Netflix, Sept. 4.