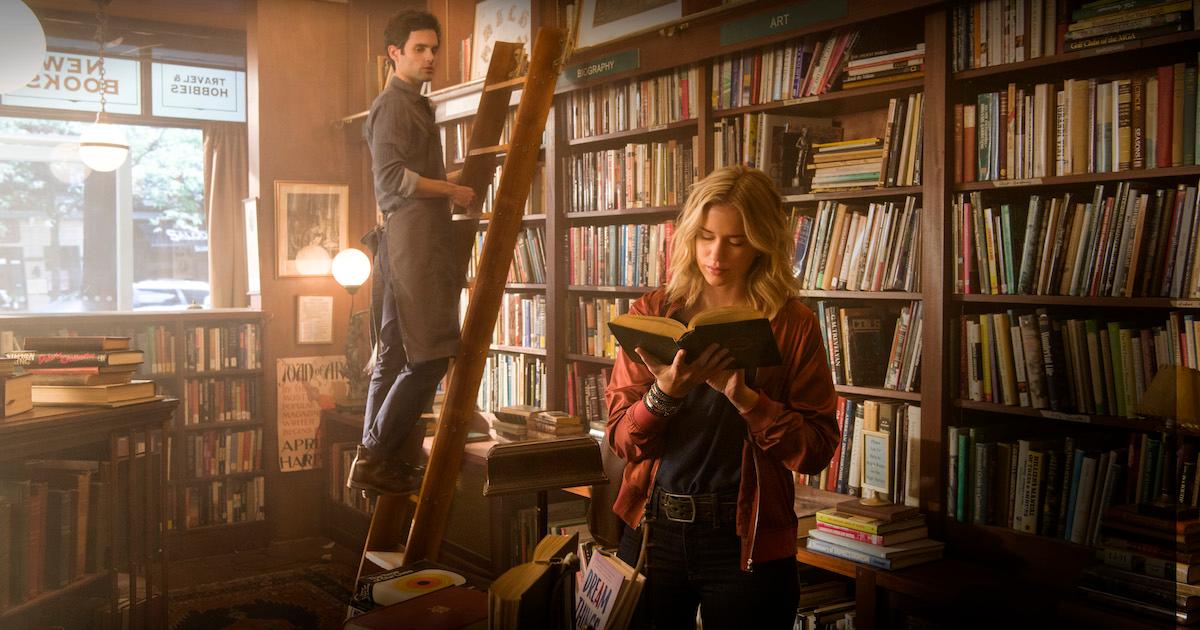 Forgot What Happened to Beck at the End of 'You' Season 1? We've Got You Covered
If you've watched Season 1 of You on Netflix, then you know that there's more twists and turns in one episode than many series have total. The psychological thriller is led by Gossip Girl alum Penn Badgley as the Joe Goldberg type of guy we all hope never to encounter.
Article continues below advertisement
In the first season, Joe set his sights on Guinevere "Beck" (Elizabeth Lail) an aspiring writer who made the life changing decision to walk into Joe's bookstore, Mooney's. After chatting her up, Joe became obsessed with Beck. After that, he killed everyone in her life who wanted to keep them apart. And that was only the beginning.
Once Beck realized just who Joe was, things really took a turn for the worse.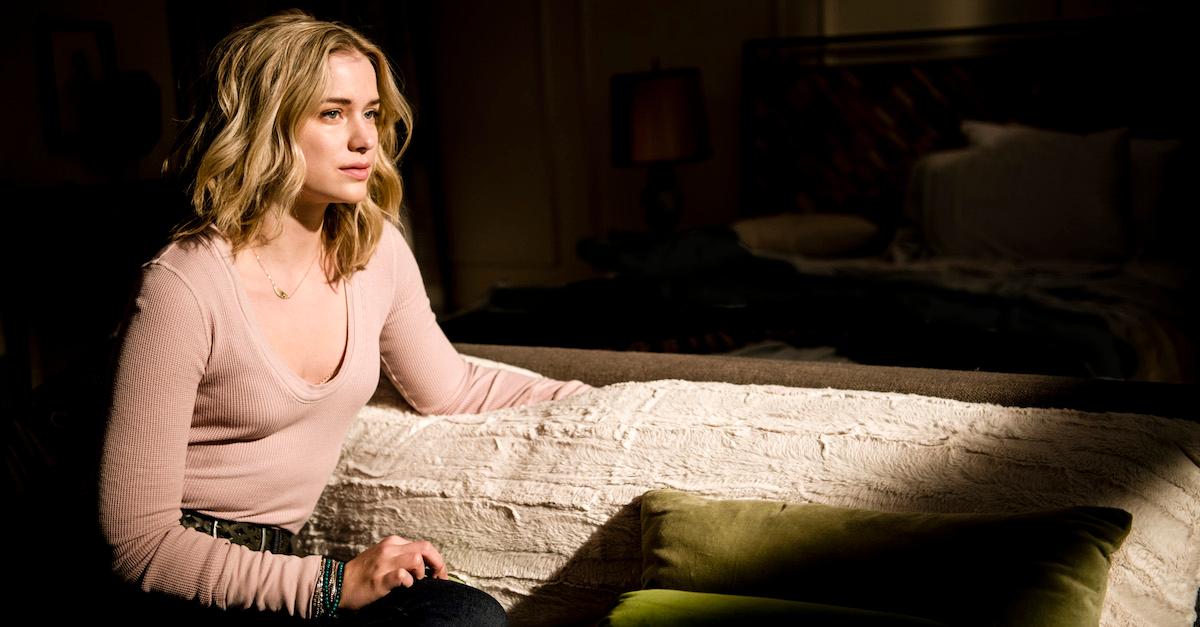 Article continues below advertisement
What happened to Beck in You? SPOILERS.
Beck had no idea what she was walking into when she went to Mooney's to pursue a good read, but when Joe set his sights on her, her life was forever changed.
He first began monitoring her social media (which we've all been guilty of doing at one point or another). But, he began to take things too far when he snuck into her apartment when she wasn't home. He then took her phone when she wasn't paying attention, and he got insight into everything she did.
Article continues below advertisement
If this wasn't enough to give you an unsettling feeling, Joe began to worry that the people in Beck's life would come between them. He eliminated this problem by killing her boyfriend Benji, who was cheating on Beck. Without any competition standing between them left, Beck and Joe became an item. But, she still flirts with other men (which Joe saw on her phone activity).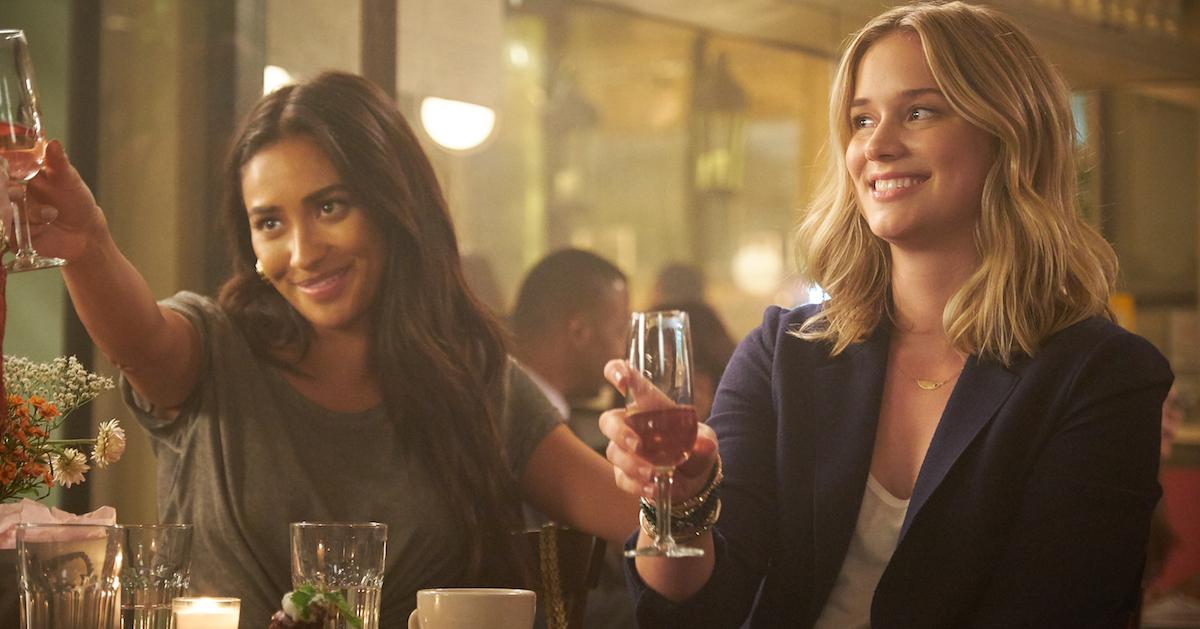 Article continues below advertisement
Joe also killed Beck's best friend, Peach (Shay Mitchell) when he learned that Peach had feelings for Beck. He made her death look like a suicide. This slaying ultimately gave Beck an idea for a book, and she scored a deal with a publisher.
Eventually, in the penultimate episode of the first season, Beck finally realizes that Joe is a complete creep. She finds his hiding spot in the bathroom ceiling, and she also locates her old phone, as well as Peach and Benji's phones.
Of course, Joe ends up seeing that Beck has discovered who he really is. He locks her in the book vault at Mooney's, and tells her that childhood trauma led him to be murderous. She feigns empathy for his situation, and he lets her out of captivity.
But, this isn't enough for Beck, as she wants to stop Joe from hurting others. She locks Joe in the vault, and tells him that she pretended to feel sorry for him so he'd let his guard down.
Article continues below advertisement
Because Joe is Joe, he's able to escape the book vault when Beck is calling out for someone to help her get out of the basement. Joe kills Beck in a heartbreaking scene, and the only person who knew of his gruesome crimes is now dead. Well, that is, until Candace returns to Mooney's and Beck realizes he didn't kill her like he thought he did.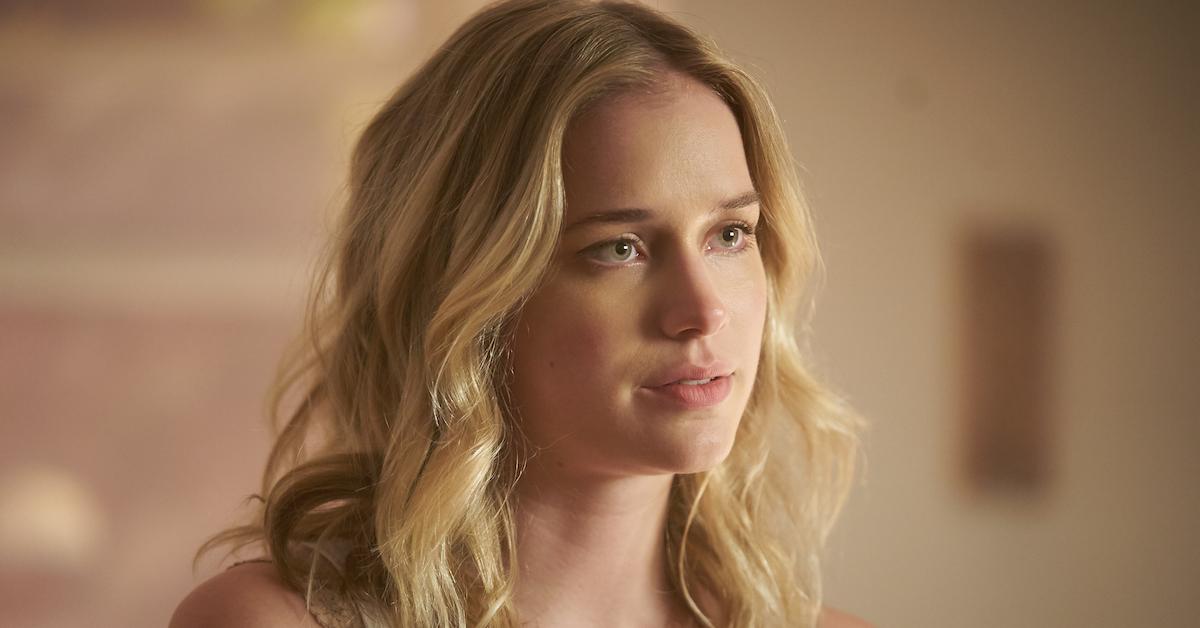 Article continues below advertisement
Joe manages to also blame the murders on Beck's psychiatrist, Dr. Nicky, who, surprisingly, was also killed by Joe. Dr. Nicky and Beck had an affair before their untimely deaths, so Joe uses Beck's unfinished manuscript to be proof that the doctor is the murderer.
Is Beck actually dead? This theory suggests otherwise.
Though Season 1 ended with other characters speaking about Beck's demise, viewers never get to see her death play out on screen. A body bag was shown, but there wasn't much concrete evidence that Beck actually died.
Plus, viewers were also led to believe that Joe had killed Candace, when she ended up actually being alive at the end of the season.
Article continues below advertisement
This has many wondering if Beck might really be alive, and if she might return at some point in Season 2 to haunt Joe. It would be amazing television if she and Candace joined forces to make Joe's life miserable, since they're the only two who seem to know what he's done.
If this twist is coming, Elizabeth Lail is doing a great job at keeping mum on the matter. In an interview with Vulture, Elizabeth said that Joe is really the only Season 1 character who will be in the second season.
"Poor Penn," she said. "It's just him and nobody else. He's like a one-man show."
As for how she felt about Candace getting a starring role on Season 2 while Beck had to die?
"Part of me is like, 'Why does she get to live?'" Elizabeth joked.
You Season 2 will be available to stream on Netflix on Dec. 26. All 10 episodes of Season 1 are available to stream.