Woman Gets around Job's No Pink Hair Policy by Wearing Ridiculous "Natural Color" Wigs Instead
A woman shared how she was able to get around the "no unnatural hair color" policy at her job — by wearing ridiculous wigs instead.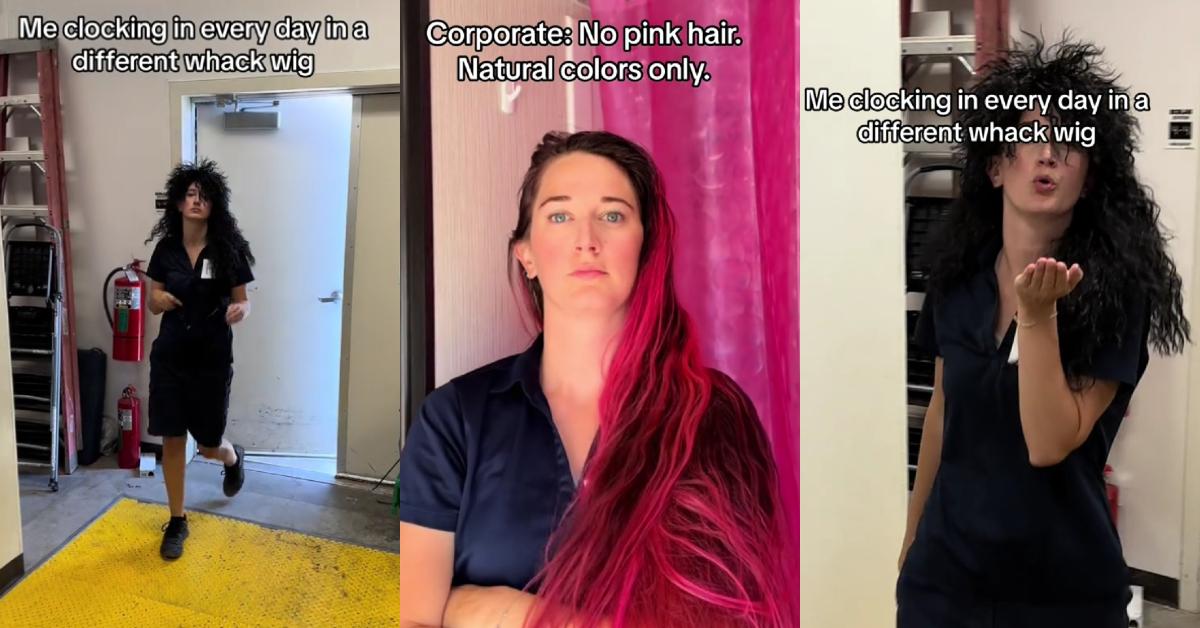 A woman's job took issue with the fact that she dyes her hair pink. So she demonstrated in a viral TikTok that's accrued over 3.6 million views, on how she was able to comply with the business' rules about only coming into work rocking "natural colors" on their heads, and folks were loving her workaround.
Article continues below advertisement
"Corporate: No pink hair. Natural colors only," Just Wildin' (@emuhleeebee) writes in a text overlay as she show off her long, pink-dyed highlighted hair in front of the camera for a few seconds.
That's before the video transitions to her walking into her workplace wearing a black mullet-styled wig that looks like something one would pair with a Halloween costume where they were trying to give their best Gene Simmons impersonation, or maybe The Hammer from this episode of Regular Show.
Article continues below advertisement
She writes in an overlay of the second part of the clip, which depicts her sauntering into work and blowing a kiss to the camera, "Me clocking in every day in a different whack wig"
Article continues below advertisement
Several people highlighted how Just Wildin's actions were a prime example of "malicious compliance," which is the act of honoring a bureaucratic rule or directive, but in such a way that the verbiage of said rule is ultimately used against it and undermined.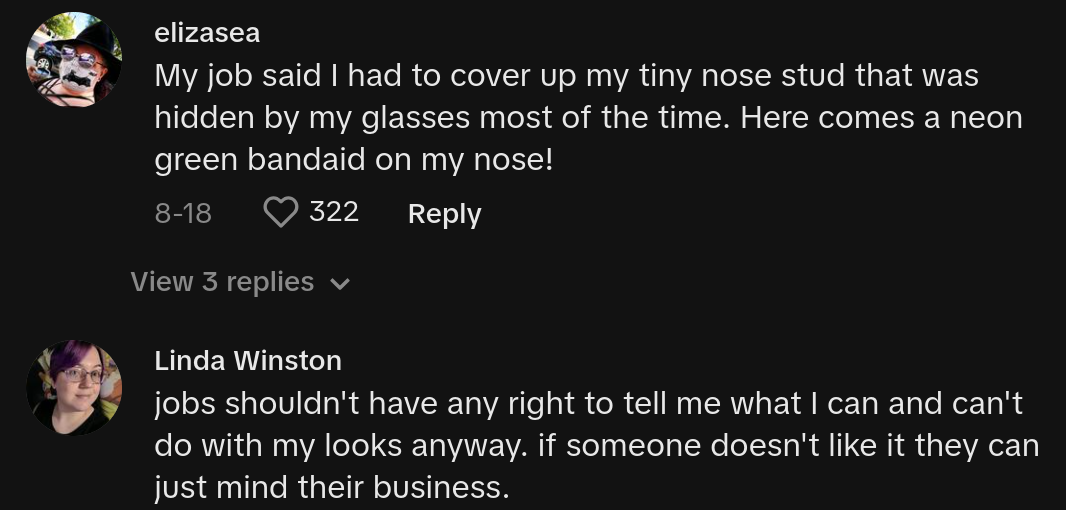 Article continues below advertisement
Select Hub defines that phenomenon as: "Malicious compliance is when someone intentionally follows a rule or directive in a way that is uncooperative, subversive, or damaging. It usually involves following the order precisely as stated, but in a way that undermines the order's intent."
And it would appear that the TikToker's decision to head into work, day in, day out, with lame looking wigs certainly falls under the definition of what "malicious compliance" would be.
Article continues below advertisement

There were some folks who responded to her video and shared their own instances of malicious compliance, like this one individual who wrote: "In school they said this so I started buzzing the sides and dying leopard print and wild 'natural' colors."
Article continues below advertisement
Another shared how they covered up the "nose stud" on their nostril while at work: "My job said I had to cover up my tiny nose stud that was hidden by my glasses most of the time. Here comes a neon green bandaid on my nose!"

Article continues below advertisement
There was one commenter, however, who said that management at her job probably didn't say anything about her assortment of wigs because they were having such a grand old time watching her come in, day in, day out, with such strange-looking headgear.
"They probably haven't changed the rules bc you made it so funny and they wanna keep seeing the wigs"
But there were some people who didn't seem to find the matter humorous at all, and they asked why some workplaces felt the need to police employees' personal appearances in the first place.
Article continues below advertisement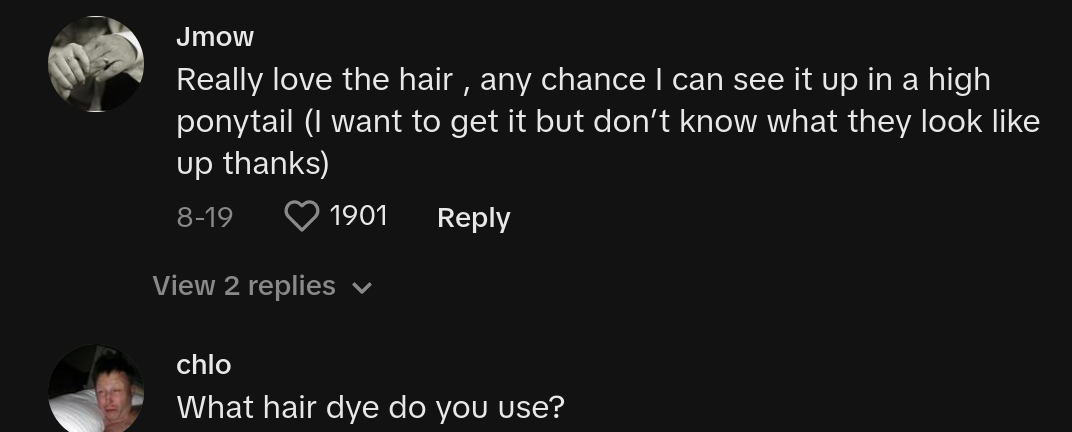 "jobs shouldn't have any right to tell me what I can and can't do with my looks anyway. if someone doesn't like it they can just mind their business," they wrote.
Article continues below advertisement

The hair dye industry is absolutely massive: it's estimated that a whopping 70% of women in the United States use some form of hair-dying products and that there's been a progressive uptick over the years in women dyeing their hair more "unnatural" colors, like pink.