Awkwafina's New Show Is Based on Her Life Before She Became a Household Name
Is 'Awkwafina Is Nora From Queens' based on Awkwafina's life? The actress is taking on the small screen for a show loosely about her life.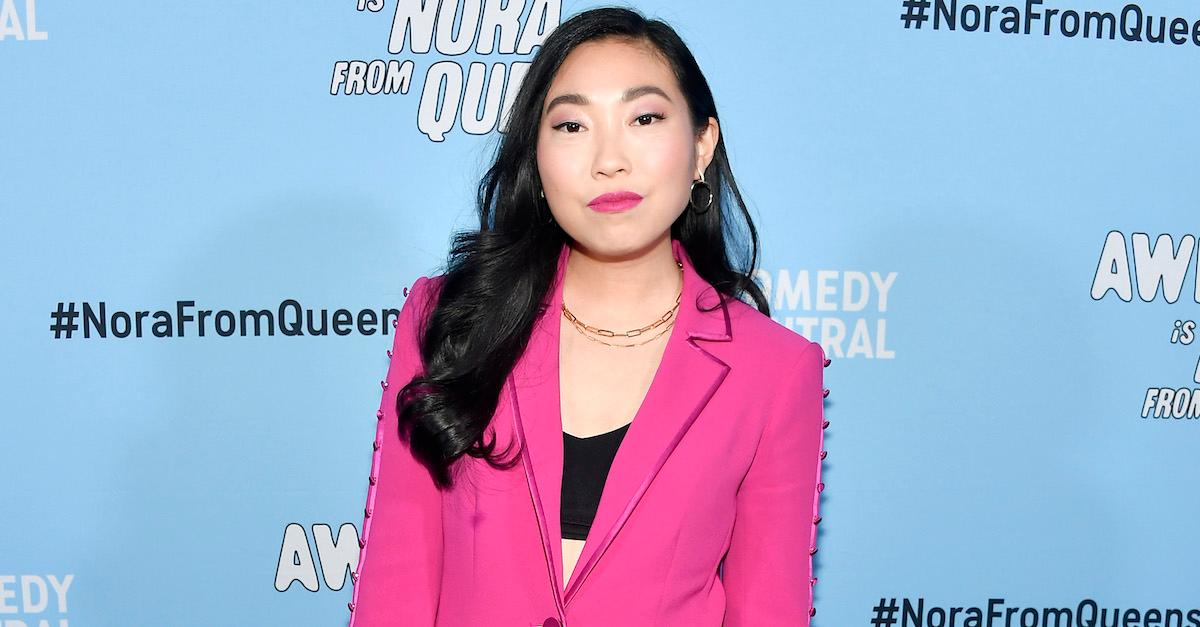 There are few people in Hollywood who've had a more transformative past few years than Nora Lum aka Awkwafina. After going viral for her outlandish comedic rap songs, she got her start on the MTV show Girl Code. She slowly rose up in the public eye as she did a stint as a talk show host before getting her first big movie role in the 2016 film Neighbors 2: Sorority Uprising.
Article continues below advertisement
While the film served as a foot in the door for the comedian's career, her big entrance into notoriety came with her 2018 roles in Ocean's 8 and Crazy Rich Asians. Her subsequent work in 2019's The Farewell earned her a Golden Globe Award.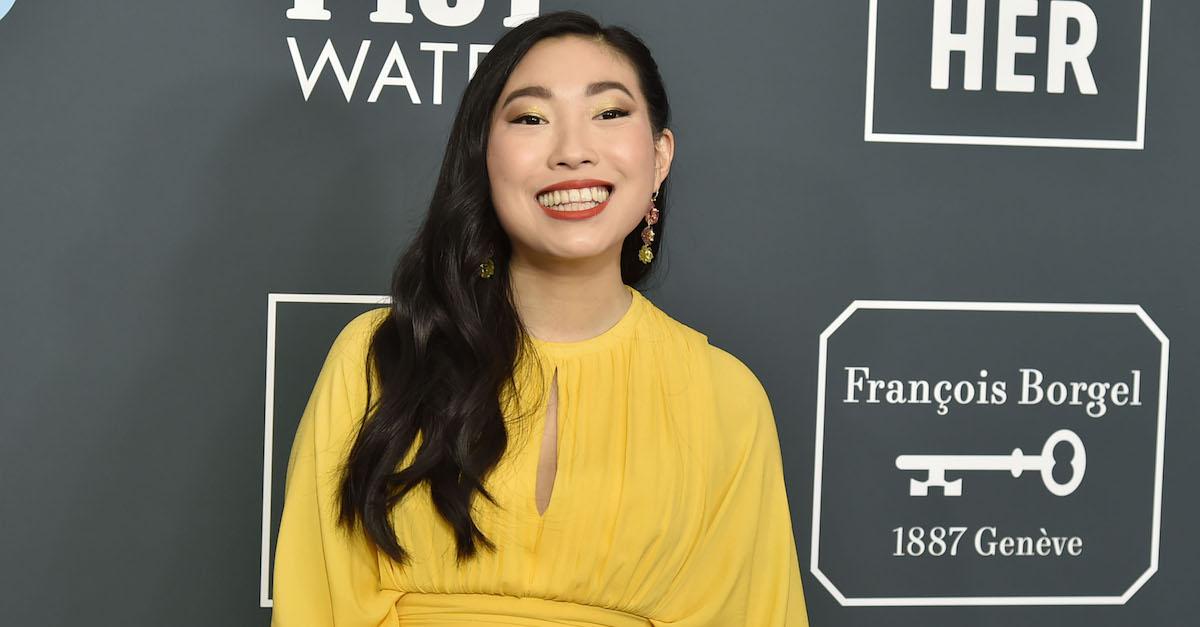 Article continues below advertisement
Is 'Awkwafina Is Nora From Queens' based on the star's life?
Those in awe of Awkwafina's career path and current success will want to tune in to her Comedy Central show, which is entitled Awkwafina Is Nora From Queens. The show is based on her early career, and her upbringing in the New York City borough of Queens.
Awkwafina stars as Nora Lum in the comedy series, which pays homage to her own real name.
Article continues below advertisement
The show centers around Nora and her grandmother and father, who are also based on her real-life family members. SVU and Mr. Robot alum B.D. Wong will play her dad, and Orange is the New Black star Lori Tan Chinn will play her paternal grandmother.
Bowen Yang, who is currently a cast member on Saturday Night Live, is starring on the series as Nora's cousin. He was cast on the series before he had scored his history-making SNL role.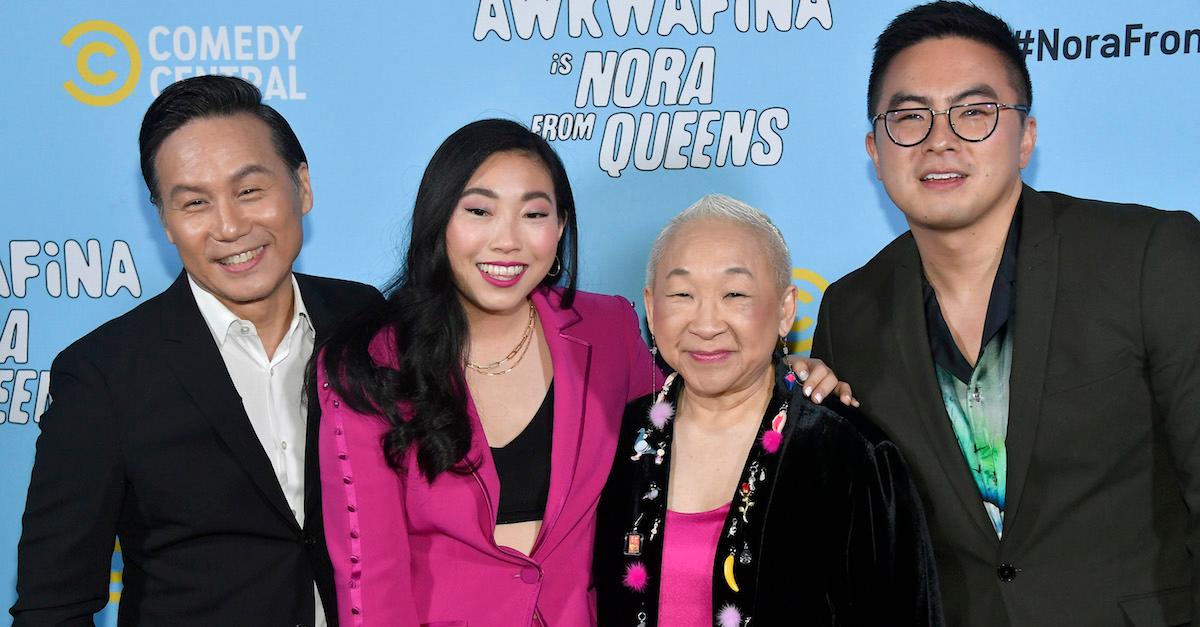 Article continues below advertisement
In real life, Awkwafina was raised in Forest Hills, a residential area in Queens. When her mother died from pulmonary hypertension when Awkwafina was just 4 years old, her dad's parents stepped in to help raise her. She grew very close to her grandmother.
Her grandfather owned a Chinese restaurant in Queens, which will also be included in the plot of the show.
The show focuses on Nora's life as a twentysomething who is trying to figure out the next steps in her career.
Article continues below advertisement
While some found her return to the small screen strange considering how successful she's been in film in recent years, Awkwafina has been working on the show for years.
The actress told The New York Times that she signed a deal with Comedy Central for a show about her life before she was ever cast in Ocean's 8 or Crazy Rich Asians.
"It was a gamble on their part," she acknowledged. She also said that the show's plot has changed slightly in the years since, because of her immense success.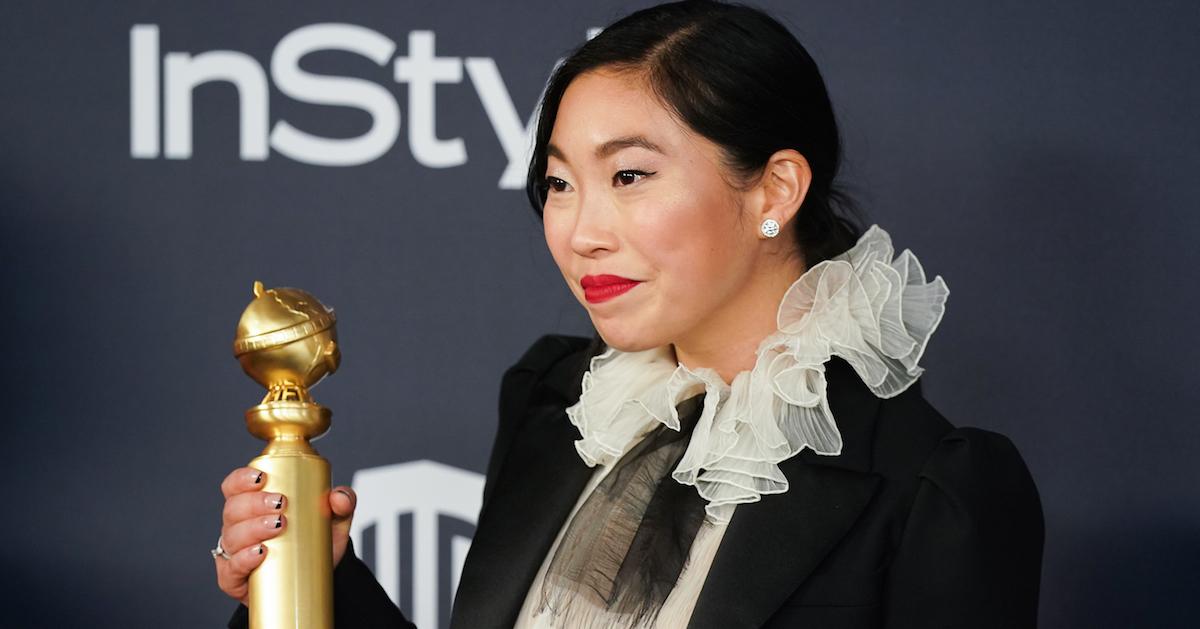 Article continues below advertisement
But, while some might view the sitcom as a strange career choice for one of the most in-demand actresses, Awkwafina said that she always wanted to do the series.
"I realized that my [career] trajectory doesn't make any sense," she said to The New York Times. "I have no idea if this is literally going to end tomorrow. I'm definitely prepared for end times. I want to do this sitcom for that reason. It was something that was on the radar and that I wanted to finish."
Article continues below advertisement
"It was also like my second project as the lead and one of my first forays into executive producing," she continued. "So it was learning all those duties. It was forming this amazing group of people and feeling togetherness with them. Those things were really special and I never had the ability to do them before."
Article continues below advertisement
Will 'Awkwafina Is Nora From Queens' come back for Season 2?
Considering how in-demand Awkwafina is (especially following her big win at the Golden Globes and after she was snubbed from the 2020 Academy Award nominations), it's no surprise that Comedy Central gave her show a big order.
That's right: Though the show hasn't had its big premiere yet, it has already been greenlit for Season 2.
Comedy Central's co-heads of original content, Sarah Babineau and Jonas Larsen, confirmed that the show would get multiple seasons in a press release.
"We are in awe of Awkwafina's creative genius on every level and we could not be more excited to embark on a Season 2 with the entire Lin family in Awkwafina Is Nora From Queens," the pair wrote in the release.
Awkwafina is Nora from Queens airs on Wednesdays at 10:30 p.m. on Comedy Central.