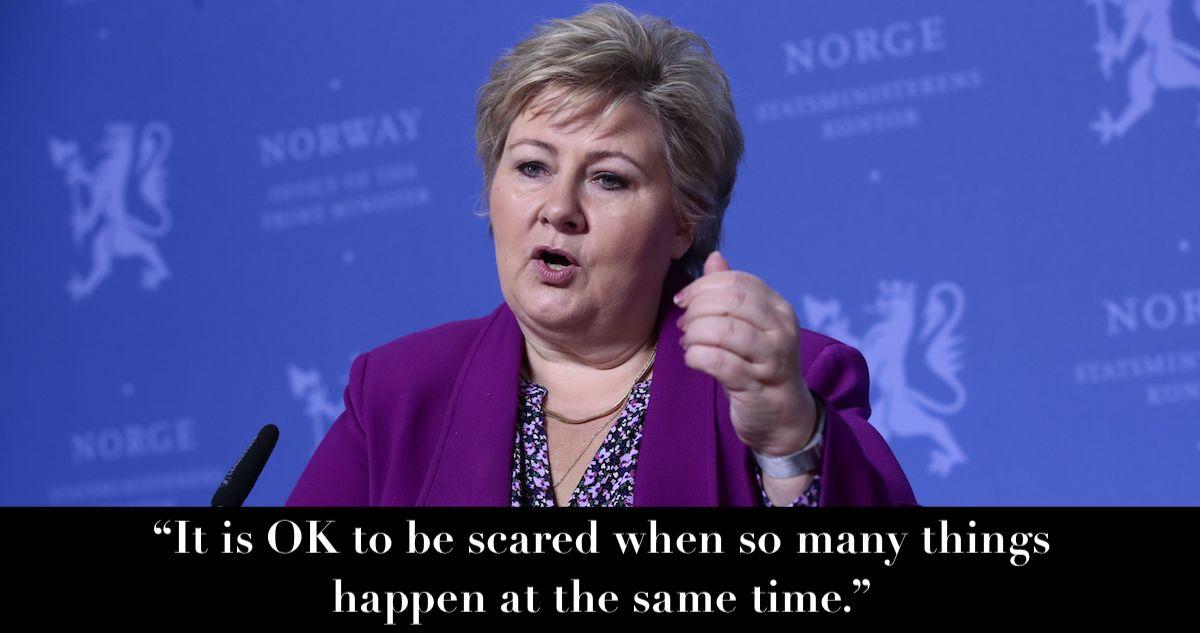 Norway PM Holds Press Conference Just to Address Kids' Concerns About COVID-19
Times of crisis have a way of showing who the true leaders are. One such leader is Norway's prime minister, Erna Solberg, who held a press conference on Monday, March 16, specifically to address the nation's children.
Article continues below advertisement
As much as adults are scared about the ramifications of the COVID-19 pandemic not just on individuals' health but on our world healthcare systems, our jobs, and our economies, it's probably a lot scarier for our kids. Their whole way of life has changed abruptly to contain the coronavirus from spreading, and they undoubtedly see their parents worrying about the future.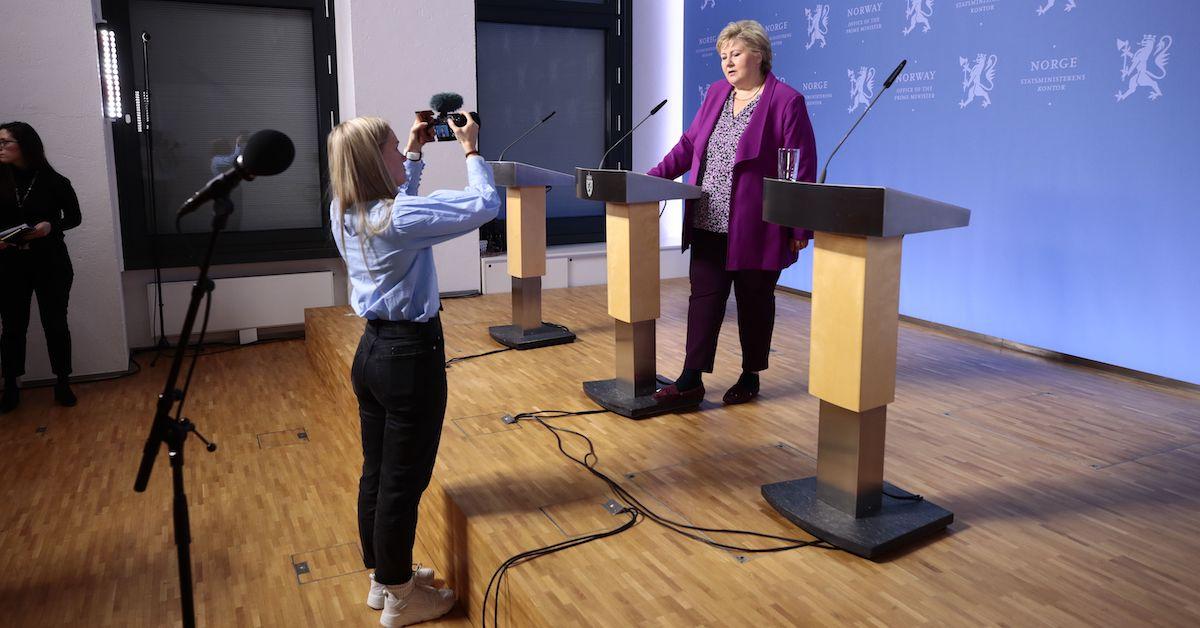 Article continues below advertisement
Solberg's press conference aimed to reassure kids with information as well as acknowledgment of their fears. "It has been special days ... Many children think it is scary," Solberg said, according to Reuters. "It is OK to be scared when so many things happen at the same time."
Honestly, that's nice to hear even as a 30-something adult in the U.S. (Kind of too bad we have to turn to leaders of other nations for that kind of reassurance!)
Article continues below advertisement
The PM also emphasized that, for the majority of people, the outcomes will be OK even if they are exposed to COVID-19. "Even if your school has been contaminated, it will go well with nearly everyone. The same with Mummy and Daddy, if they are infected," she added.
Article continues below advertisement
Solberg and her ministers for education and for family and children fielded questions from children who made their queries via Norwegian children's program NRK Super and children's newspaper Aftenposten Junior. They asked whether they could still have birthday parties or visit their grandparents. And youths also wanted to know about the timeline for a vaccine and how they can help.
The biggest way kids could help, the ministers urged, was to practice social distancing as they have been. "By being home you are helping other people not be contaminated and get sick. It is important for those who already have a disease or who are very old," Solberg said.
Article continues below advertisement
And while it might feel bad to not celebrate occasions like birthdays with their friends and classmates, Solberg suggested other ways kids can make each other feel special on their big days. "If somebody has a birthday in the class, everybody should call them and sing happy birthday!" she suggested. Many online are praising the PM's leadership after her address to the nation's youth.
Article continues below advertisement
Norway currently has over 1,300 confirmed cases of COVID-19 and three deaths. Most of the cases throughout the European Union trace back to Italy, where the number of confirmed cases is approaching 28,000.
As of yesterday, Solberg had also called for all Norwegian airports and seaports to close to everyone except for Norwegian citizens and permanent residents returning home from other countries. Foreign citizens are still permitted to leave Norway, but are urged to do do as soon as possible as flight restrictions and cancellations will continue to increase in the coming days and weeks.
Article continues below advertisement
The situation in Norway is familiar to those of us in the United States who are facing city and statewide school closures, as well as restrictions on restaurants, bars, gyms, and other businesses in an effort to flatten the curve.
The best way to prevent contracting or spreading coronavirus is with thorough hand washing and social distancing. If you feel you may be experiencing symptoms of coronavirus, which include persistent cough (usually dry), fever, shortness of breath, and fatigue, please call your doctor before going to get tested. For comprehensive resources and updates, visit the CDC website. If you are experiencing anxiety about the virus, seek out mental health support from your provider or visit NAMI.org.