5 Nurses on TikTok You Should Follow for Health Advice and Some Laughs
There are many nurses to follow on TikTok. However, only a few really stand out, giving great health advice along with a few laughs.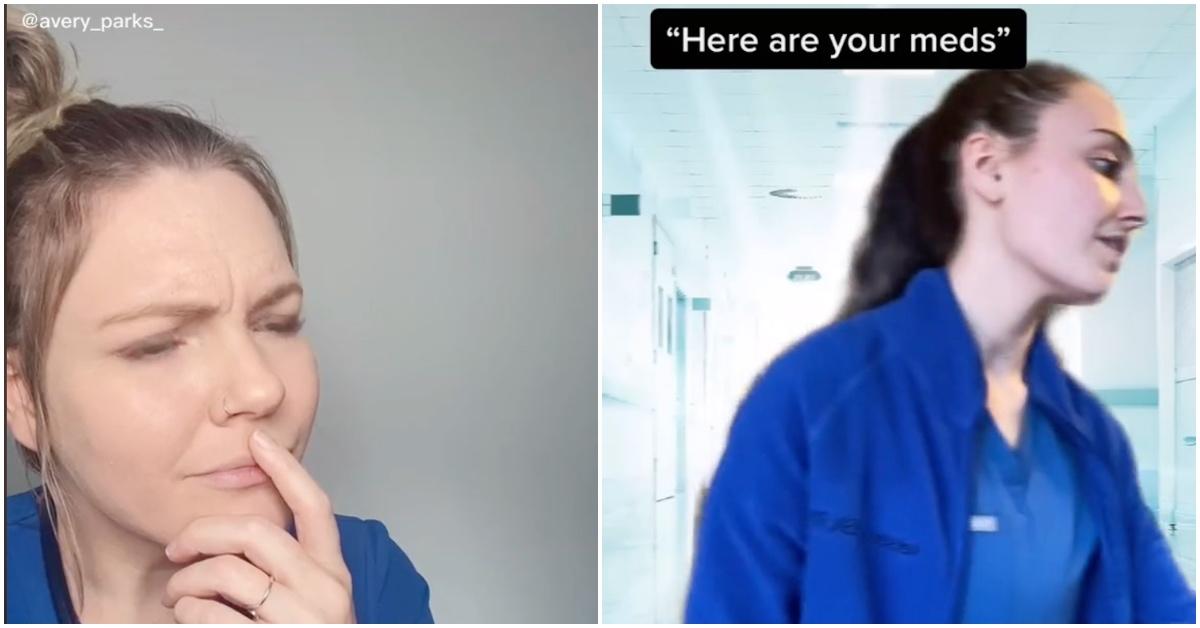 There's no argument that nurses have become one of our biggest heroes as of late. Not only are they passionate about saving lives, but they also do so at the cost of not being able to spend much time with their loved ones.
Since the COVID-19 pandemic took the world by storm, nurses all over have been working in overdrive to do their part.
Article continues below advertisement
We can all agree that the job of a nurse is no easy feat, so everyone should give them their flowers. And TikTok has become a hub for showing love to nurses all over the country.
With that in mind, it may be in your best interest to follow nurses on TikTok. After all, there is no such thing as getting too much health information, and some of them even provide a couple of laughs. And ahead of Certified Nurses Day on March 19, 2021, following nurses on the platform is a great way to show them love. Here's a list of nurses on TikTok you may want to give a follow.
Article continues below advertisement
Avery Parks describes her chaotic life as an ER nurse.
Truth be told, there is no one quite like Avery on TikTok. While she always comes through with hilarious videos about her hectic life as an ER nurse, she's also not afraid to laugh at herself.
Article continues below advertisement
For instance, one of her TikTok videos features her talking about needing the energy to get through an overtime shift. In the video, she uses audio from Johnathan Dodson.
Article continues below advertisement
She starts by saying, "Do you want to form an alliance with me?"
The video then switches to a can of the Bang energy drink that has lips and eyes, which then responds, "Absolutely I do."
Avery then says, "Good, good, excellent."
Aside from Avery's hilarious videos of her work as a nurse, she also not shy about sharing other parts of her life. In other videos, she talks about being single, her pet cat Merlin, and her love of gaming.
Article continues below advertisement
Kelsey is not afraid to bust a move while highlighting interesting interactions with her patients.
There are many types of nurses in the medical field. And when it comes to Kelsey, she works as a psych nurse. Since many of her patients can sometimes be difficult to deal with, Kelsey takes it all in stride and uses dance to show her followers a day in her work life.
Article continues below advertisement
In one of her videos, she shows followers how she goes about giving patients their meds. And while some patients may be hesitant to take them, she brings humor to the situation by dancing.
Article continues below advertisement
After advising a hypothetical patient that they should take the meds and they reply by saying no, Kelsey busts a quick dance move! Then the patient finally decides to take the medication.
Nurse Kala Baker can be found on TikTok showing off her impressive dance skills and sharing health advice.
While dealing with sickly patients can be a bit of a bummer, that doesn't mean that nurses shouldn't be able to have fun at work. And Nurse Kala Baker of Missouri is showing us all that the right dance moves can easily get any nurse pumped up for a workday.
Article continues below advertisement
Not to mention, she constantly reminds her followers whenever she gets the chance to always wear a mask. In one TikTok, Kala is dancing at home while reminding people that wearing a mask not only protects themselves but others around them.
Article continues below advertisement
She also shares that "caring for others isn't political." Kala just wants people to know that it's the right thing to do — especially since so many lives have been lost.
Article continues below advertisement
Nurse Blake uses humor to share with his followers what it's like working in the medical field.
One of the reasons why Nurse Blake has so many followers — 435,000 to be exact — is because he is a male nurse. In case you didn't know, only 9.6 percent of nurses are men, per the U.S. Census Bureau. So naturally, it makes sense that so many creators are interested in his perspective.
In one of his TikToks, Nurse Blake gets real about being asked to cover a different zone in the hospital. And while it may seem like a harmless request, Blake points out why it's a huge inconvenience.
Article continues below advertisement
He starts by saying that he doesn't want to float to another unit since when he applied for the job, he requested to work in the current zone that he's in. Blake also says that maybe the manager should float to the other zone instead — and of course, it's all tied into the dramatic effect sound which makes the video even funnier.
Article continues below advertisement
Nurse Friend Tasha keeps it real with her followers by letting them know the nurse life is not easy.
There's no denying that nurses have to go through years of schooling before they can earn their scrubs. And while it is a rewarding job, it takes a lot of hard work and persistence to make it to the finish line.
Article continues below advertisement
Nurse Friend Tasha holds nothing back from her followers when it comes to navigating the nurse life. In one TikTok video, she describes surviving nursing school by showcasing that when she didn't study for a test, she got a 97, and when she did study for hours, she got a 42.
Her other videos also include overhearing patients and their families argue, along with sharing advice about studying to aspiring nurses that follow her.