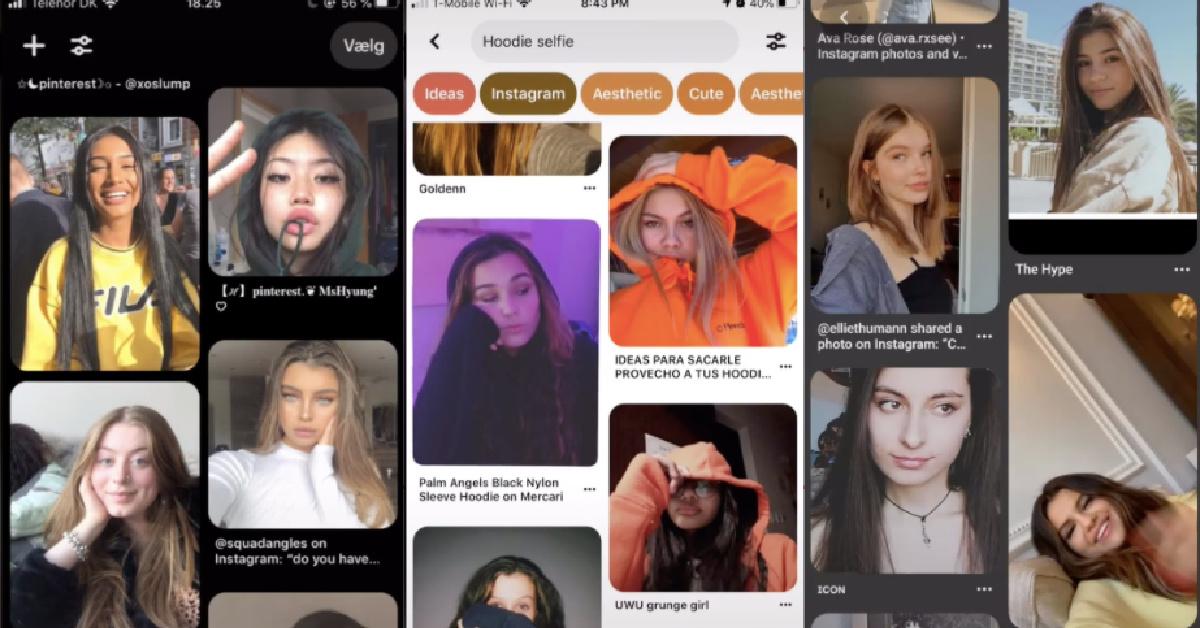 The Pinterest Trend on TikTok Is Seriously Blowing Our Minds
There's a new trend on TikTok that is kind of blowing our minds right now. Anyone can participate in it, but it takes an ability to stay completely still for a few seconds, as well as some editing skills. If you haven't guessed already, we're talking about the Pinterest trend.
Article continues below advertisement
The Pinterest trend on TikTok is relatively new — it started gaining popularity as the Green Screen Sticker (not the filter!) started making the rounds. Let's take a look at how to do the Pinterest trend on Tiktok, as well as some impressive examples that people have already made.
Article continues below advertisement
Here's how to do the Pinterest trend on TikTok.
If you poke around on the #pinteresttrend tag on TikTok, you'll soon see exactly what makes this trend so compelling. Initially, a Pinterest trend video looks like a screenshot of someone's Pinterest feed, with the recognizable grid showing multiple photos.
Most of the Pinterest trend TikTok videos use the same sound: a clip from Conan Gray's "Heather." When Conan sings, "I wish I were Heather," one of the Pinterest pictures suddenly starts moving, revealing the creator of the video has been in the image the whole time. Surprise! Some of the videos are seriously impressive. See if you can guess which image is about to move in this video:
Article continues below advertisement
If you want to make your own Pinterest trend video, you'll first need to take a screenshot of your Pinterest feed. Some users choose to search for something like "blonde selfie" or "girl in hoodie" — something that matches your own style so that your image blends in better. The closer the Pinterest images match your look, the harder it will be to guess which photo is really you.
Article continues below advertisement
Then, open the screenshot in a photo-editing app like PicsArt or Magic Eraser and carefully delete one of the photos in the Pinterest feed, creating a frame. Uploaded the edited screenshot to TikTok, then select the Green Screen Sticker effect. Move the empty frame over your face and start recording.
Article continues below advertisement
This is where your ability to stay very still comes in. While recording your video, remain as still as you possibly can. Remember, you're trying to trick people into thinking your video is just a static image! Then, at the appropriate point in the song, reveal yourself by lip-syncing to "I wish I were Heather." Tag it, post it, and bam. You've just made your own Pinterest trend TikTok video.
If you want to get really fancy, you can do some extra video editing to make your video actually remain completely still, but the real fun of this challenge is trying to guess which "image" is really a video. You'll usually see people in the comments of the videos saying how impressed they are with the creator's ability to appear completely frozen (or people bragging that they knew right away which picture was going to move).
Article continues below advertisement
This is exactly the kind of creative trend that makes scrolling through TikTok one of our favorite ways to spend time. We can't wait to see other people participate in this trend (and help us get better at guessing which photo is going to move)!