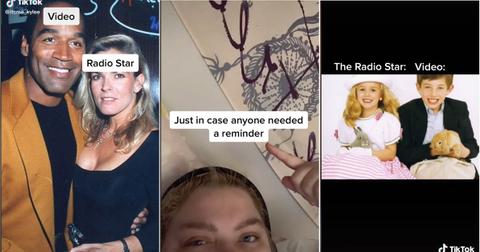 True Crime Fans Share Their Favorite Conspiracy Theories on TikTok Using This Classic Song
By Sara Belcher

Updated
The classic hit song "Video Killed the Radio Star," written by Trevor Horn, Bruce Woolley, and Geoff Downes in the late '70s, is far from losing its popularity. Despite reflecting a specific period in American history, the song has been used in new and creative ways across social media, including platforms like the popular video-sharing app TikTok.
Now, "Video Killed the Radio Star" has become a meme. It's being used as a way for true crime fans to share their favorite conspiracy theories with other users, playing on the song's lyrics and original meaning.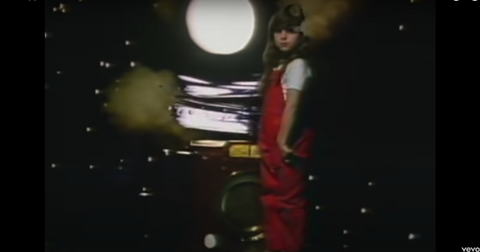 What is the meaning behind the song "Video Killed the Radio Star"?
When the song was initially written in 1979, it was meant to refer to the transition of everyday digital media. In the '60s, American households slowly transitioned from radio to video as televisions became more accessible for the average family.
Now, instead of tuning into the radio for the nightly news or entertainment, families were turning on their televisions, thus signaling the beginning of a shift in media consumption.
The lyrics "Video killed the radio star" are meant to be taken quite literally — the increased popularity of television as a form of information and entertainment ultimately "killed" the radio industry. The video for the song was the first one ever to play on MTV.
The song is being used to discuss conspiracy theories on TikTok.
While the song's original writers had meant the lyrics quite literally as a commentary on their current climate, users on TikTok have used it to spread conspiracy theories about different celebrity deaths.
There are thousands of videos on TikTok using the chorus of "Video Killed the Radio Star" as the audio, spreading some of the most popular conspiracy theory videos on the internet.
Some of the more popular videos include the conspiracy theory that JonBenet Ramsey's brother killed her, that John F. Kennedy killed Marilyn Monroe, and that OJ Simpson killed Nicole Brown.
The videos follow a format, starting with the text "Just so we're clear" before they discuss the conspiracy theory. Using the green screen feature on TikTok, the users will label a picture of their alleged perpetrator "video" and the victim "radio star."
Obviously these are just theories with no supporting evidence, though the comments on these videos typically lead to further discussion on the theories. Users will swap information that they've found in their own research as to why they agree or disagree with the theory in the video.
Other popular examples of this trend include the theory that Avril Lavigne passed away and was replaced by a double, that Courtney Love had a hand in the death of Kurt Cobain, and that Suge Knight killed Tupac, all of which are popular conspiracy theories that got their legs outside of TikTok.
Overall, the song has been used by true crime TikTok as a way to further discuss their favorite conspiracies.