Cottagecore Is Taking Over Tiktok and It's So Soothing
Cottagecore TikTok has flowers and light, airy fabrics, and harmony with nature, and it can also be really great for your mental health.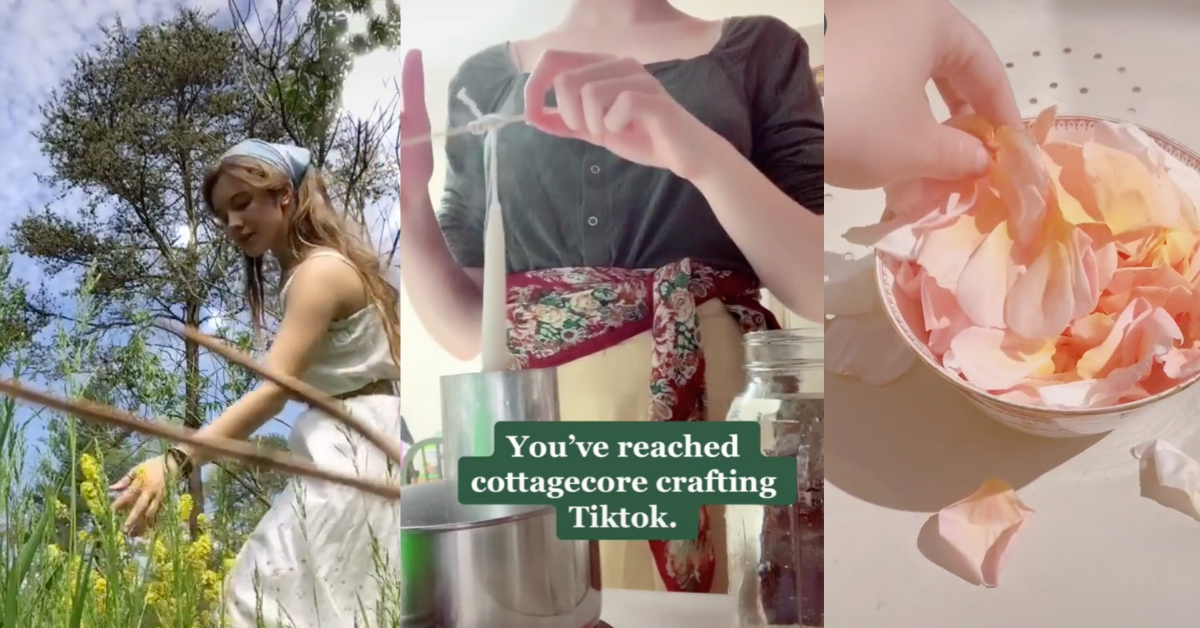 TikTok has what is known to its community as "sides." There's Book TikTok, Conspiracy Theory TikTok, and Elite TikTok. These "sides" of TikTok are niche subjects or hobbies that people on the app share in common. You'll often see someone say "commenting so I can stay on this side of TikTok" in the comment section of a video with a niche subject so that the TikTok algorithm will keep them where they want to be.
Article continues below advertisement
So, while some are vibing with book lovers or conspiracy theorists, there is also a side of TikTok known as cottagecore TikTok where people talk about flowers and light fabrics and finding harmony with nature.
What is cottagecore TikTok?
Cottagecore TikTok is filled with frilled dresses and picnic baskets and the fantasy of basically living like Snow White. When you find yourself on cottagecore TikTok, you'll be in a world with flower pressing tutorials and recipes to bake the perfect sourdough loaf.
You can even learn how to make your own rosewater.
Article continues below advertisement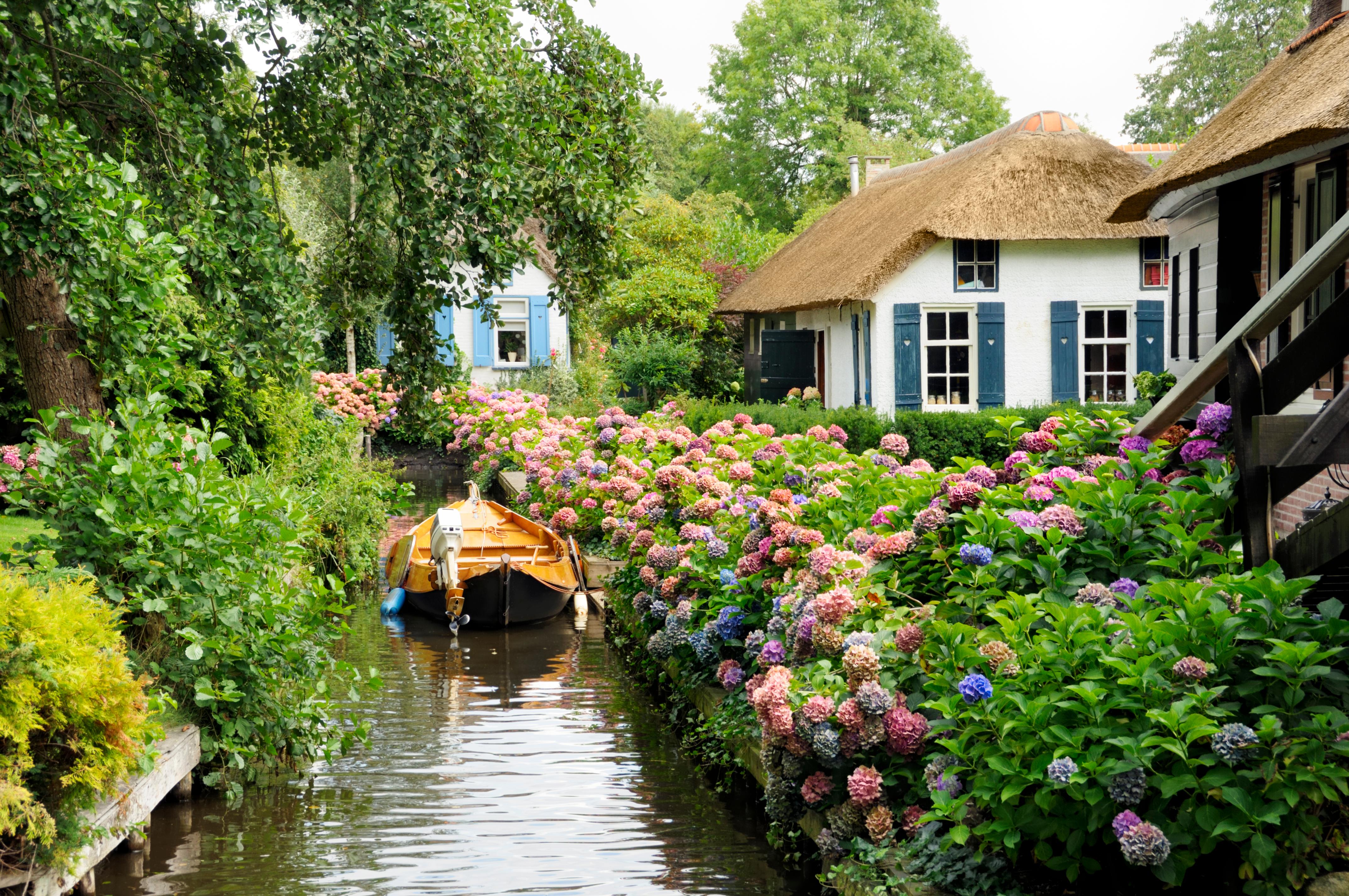 While cottagecore isn't new (Tumblr was on this trend years ago), there has been somewhat of a resurgence of this Disney princess whimsical lifestyle where birds braid your hair, and you frolick in the flowers. The good news is that if this sounds great to you, but you're living in the city or middle-of-nowhere suburbia, there is no prerequisite of living in an actual cottage to be a part of the cottagecore trend. Some of the most popular cottagecore TikTokers will tell you that it's more a state of being than an actual place.
Article continues below advertisement
Some of the most popular cottagecore TikTokers say it's more a state of being than an actual place.
Nadia Gaylin, aka @feminist_fatale, explained that cottagecore TikTok is not just hanging out in a log cabin and being "one" with nature. It's a lot more than that. It's about childhood wonderment and living out a fantasy that may be frowned upon in society when you're supposed to be an "adult."
She explained to Bustle, "I feel like I'm in a storybook that I grew up reading, which is a magical feeling — like I'm my own childhood heroine," she explained.
Article continues below advertisement
Cottagecore can actually contribute to the quality of one's mental health.
On the surface, cottagecore TikTok is lots of fairy dust and rainbows and fantasy, but underneath, there is a level of stillness and serenity that could bring peace to the most disruptive of minds.
Article continues below advertisement
Licensed therapist, Caroline Given, LCSW, explained to Bustle that the cottagecore lifestyle can be therapeutic due to its unintentional roots in behavioral activation. Behavior activation is a cognitive behavioral therapy technique used to treat depression. The treatment creates a sense of productivity by giving people small, pleasurable tasks to accomplish over the course of a week or so, like pressing flowers or baking a loaf of bread.
Article continues below advertisement
Studies show that increasing one's interaction with rewarding activities, "improves mood, builds confidence, and helps us obtain a sense of control over our lives," Given explains. Noella, aka @nellahillxx, said that the cottagecore lifestyle has changed her entire perspective. She told Paper that cottagecore TikTok is "people just caring about flowers, trees, and baking pies, and the simplicity of the lifestyle. It's really calming compared to how chaotic life can be."