7 Budget-Friendly and Creative TikTok Party Ideas
If you have a birthday or anniversary coming up and want to celebrate (safely) here are some ways you can use TikTok. You can also host a TikTok-themed party. Here's how.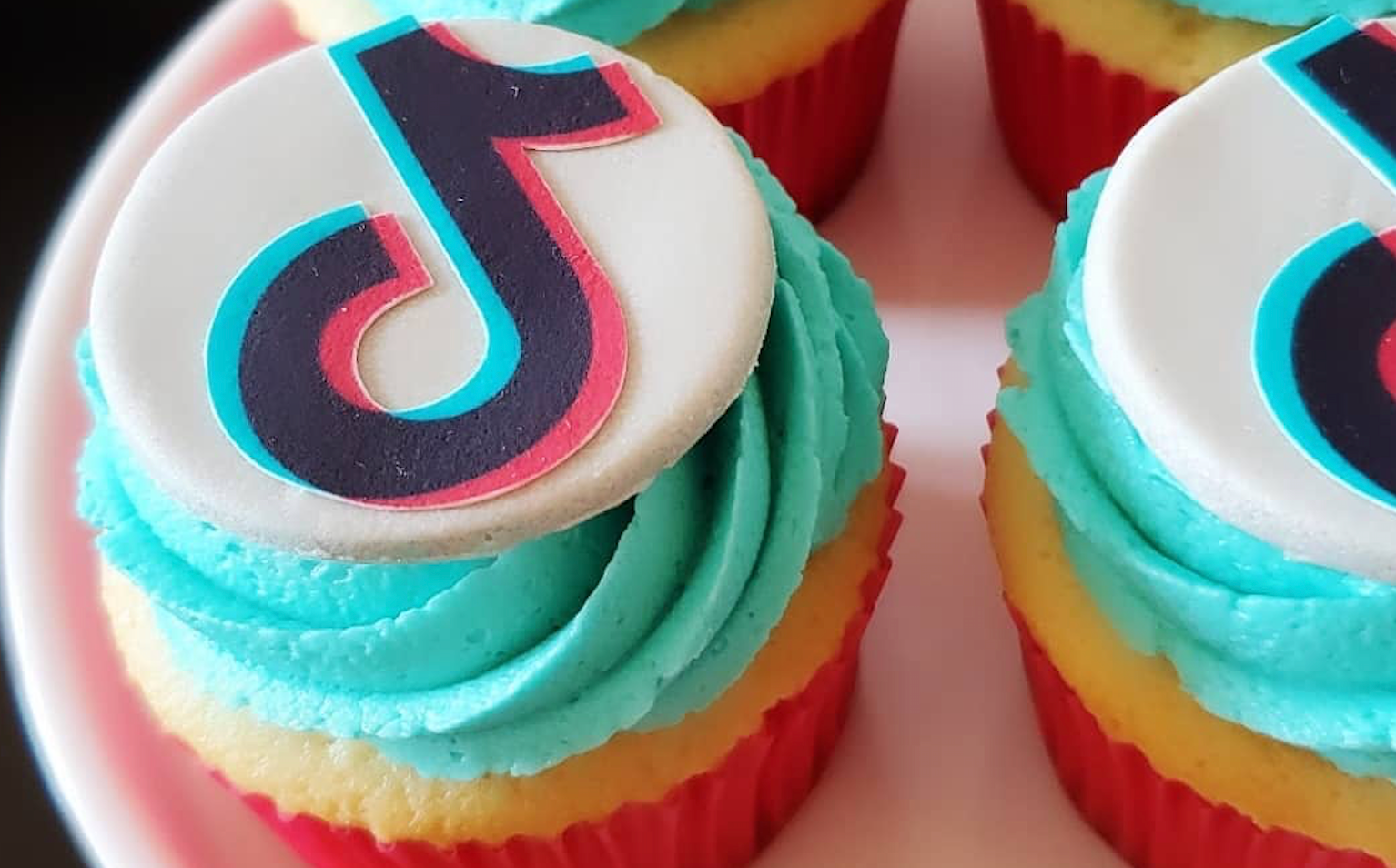 Just because we're in the middle of a pandemic, doesn't mean we can't celebrate birthdays, graduations, anniversaries, and more — from a distance. And since we spend so much of our lives on TikTok, it makes sense that you might wanna make your party TikTok-themed, or better yet, fully on TikTok to keep it extra social distance-friendly.
Article continues below advertisement
Here are some TikTok party ideas if you're socially distancing.
Bonus: Most of these are either free or budget-friendly.
1. Start a dance trend
Take your favorite song and create a short dance routine anyone can learn. Upload it to TikTok with a hashtag of choice, and challenge your friends to do it too. Once everyone has uploaded their versions, encourage people to share their TikToks with each other. It's one fun way to connect and do an activity together from afar.
2. Create a new challenge
Who even knows how TikTok challenges start! That totally means you can create one of your own and if you want, you can even call it the Birthday Challenge (or just straight-up name it after yourself). Think of a simple move (like the Wipe It Down Challenge) that can easily be edited so that you can encourage as many people as possible to participate. You can even poke fun at current trends, like the cakes in the shape of everyday objects. Take a real cake and cut into it with your fork. The soundtrack? Easy: "Cake" by Melanie Martinez.
Article continues below advertisement
3. Do a duet with friends
Using TikTok's duet feature, you can pick a friend to duet with. You can sing songs, lip-syncs movies or celebrities, or try out a challenge together. If you're not sure how to create a duet video with someone, watch the how-to video above.
Article continues below advertisement
TikTok party ideas for your quarantine crew.
Here are some ideas for an IRL party that you're (safely) having with friends or neighbors with whom you've been quarantining. As in, there's no way they've made contact with other folks. It's important to socially distance regardless, as well as keeping your mask on.
Article continues below advertisement
1. Buy a large TikTok picture frame for a makeshift photo booth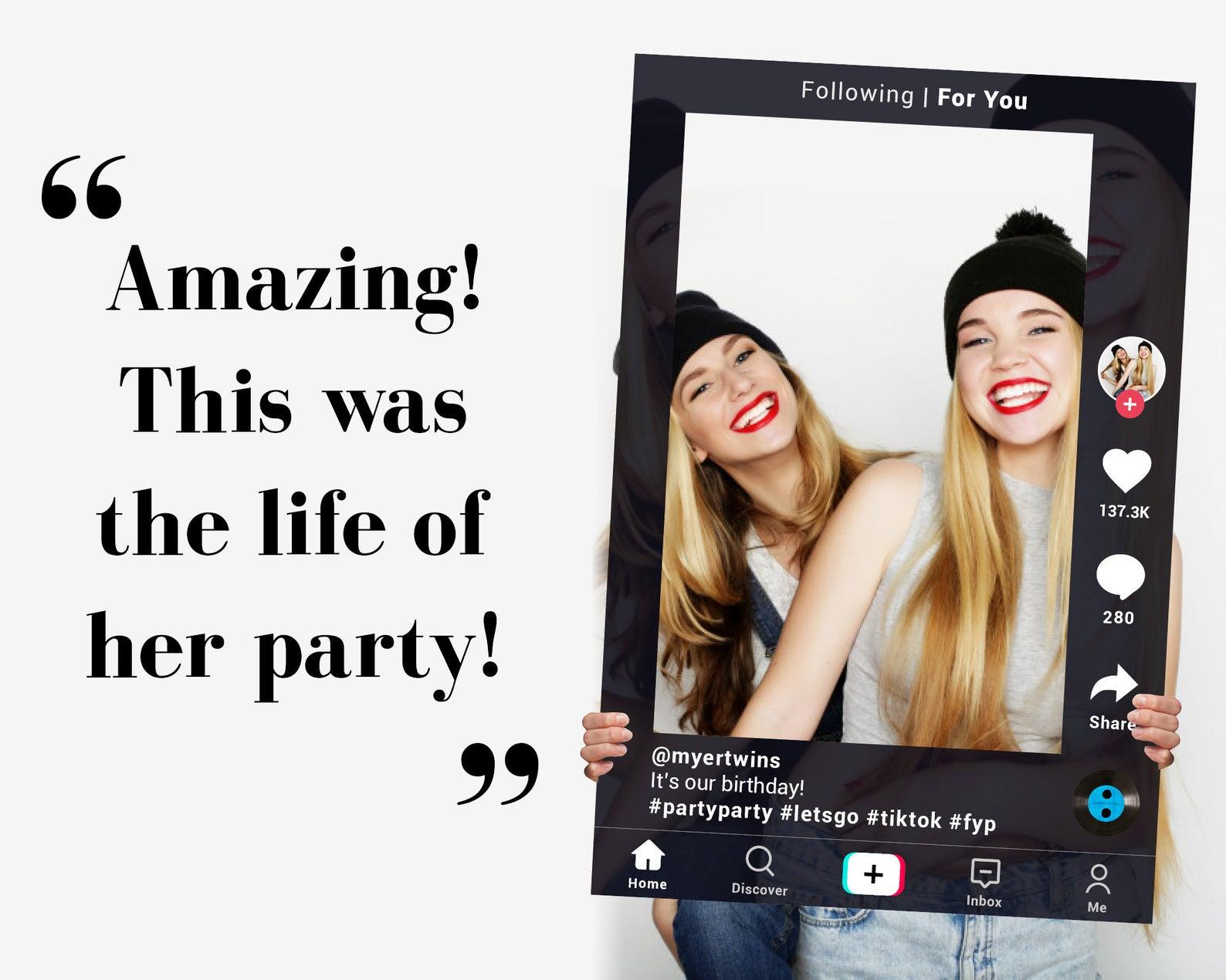 Miss photo booths at parties? You can buy a backdrop that looks like you're the star of your own TikTok on Etsy.
Article continues below advertisement
2. TikTok-themed cake or cupcakes
This might call for some major baking chops or calling ahead and seeing if your local bakery will make TikTok treats for you. (Hooray for supporting local businesses!)
Article continues below advertisement
3. Play all the greatest TikTok hits
Make sure your party playlist has plenty of popular TikTok songs like "Blinding Lights" by The Weeknd and "Play Date" by Melanie Martinez. You can play TikTok's top songs from 2020 from Spotify's premade list here:
Article continues below advertisement
4. Dress up like your favorite TikToker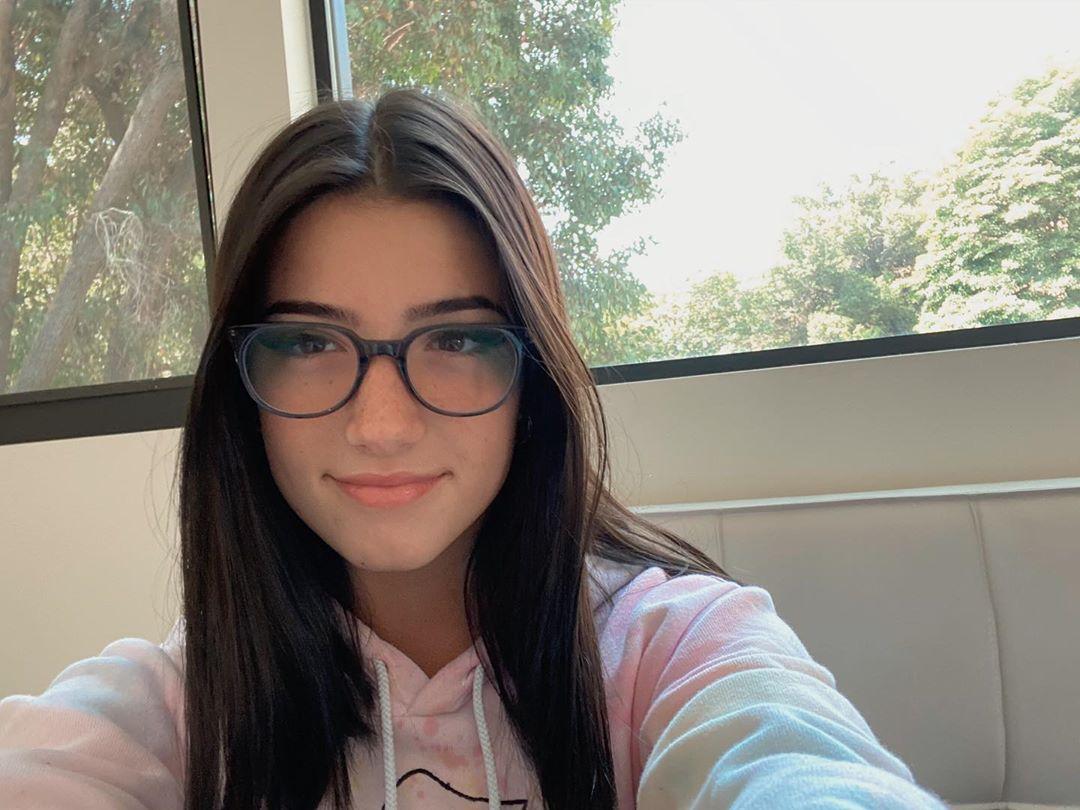 Luckily, this really doesn't require much shopping, since TikTok influencers pretty much wear what we're all wearing lately — leggings, sweatpants, a T-shirt, and maybe something tie-dyed. You might wanna walk around with this TikTok frame to be a little bit more obvious.