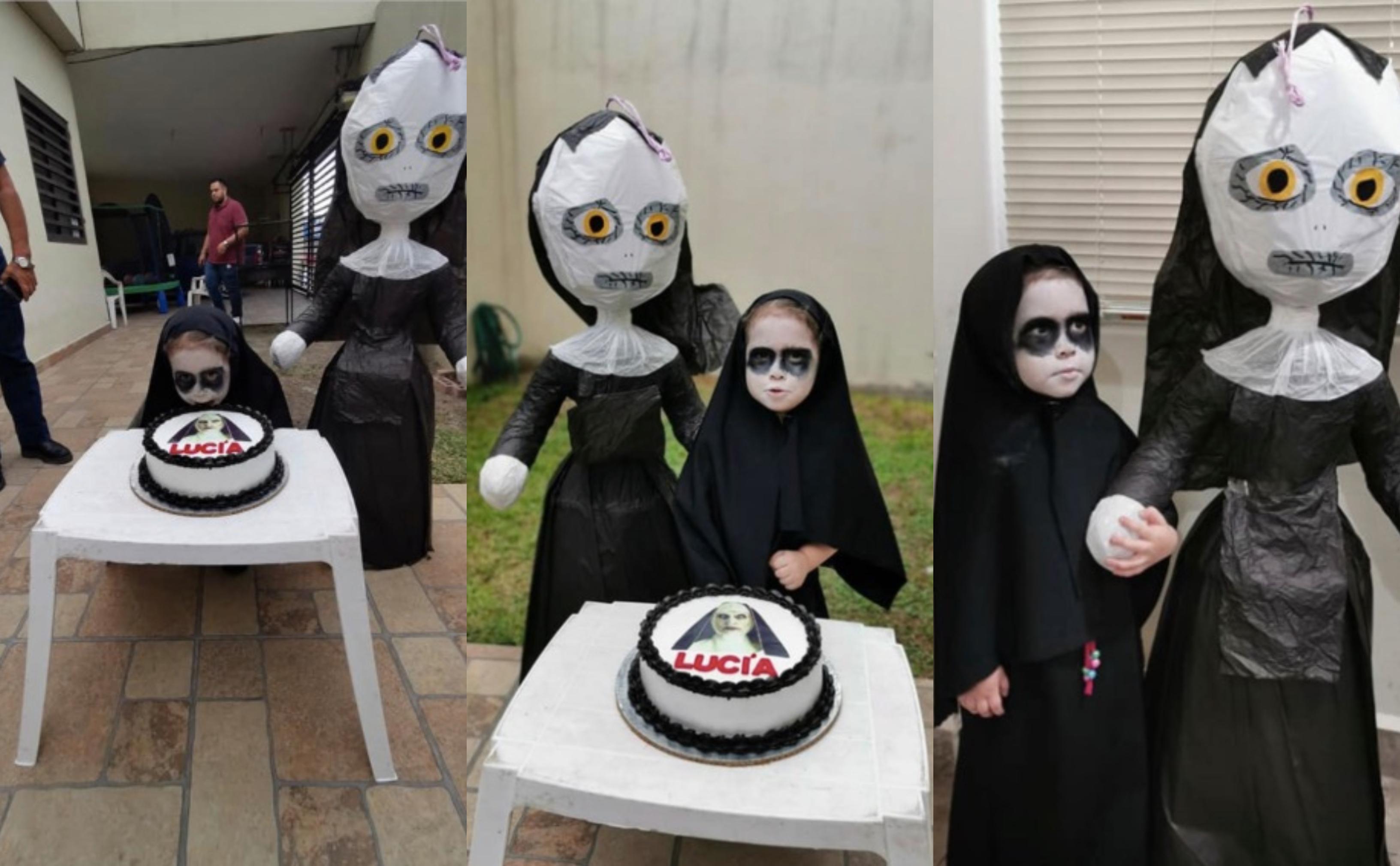 12 Strange and Delightful Kid Birthday Themes
Themed birthday parties are a childhood rite of passage. You get to celebrate your special day with a celebration centered on your favorite obsession — what could be more fun? Typically, kids pick out themes based on their favorite movies, comic book heroes, or those universal childhood obsessions like dinosaurs, cowboys, and princesses.
But some kids' interests are just a little bit more obscure, resulting in strange, hilarious, and slightly inappropriate party favors, costumes, and decor.
Here are 12 outside-the-box birthdays borne out of some... let's call them niche interests.
Article continues below advertisement
1. Like this kid who wanted a party based on 'The Nun.'
No, we're not talking about the general religious figure, though that would be strange enough. Andrea (@dreeaaco_ on Twitter) has a 3-year-old cousin who chose the 2018 horror movie for her party theme, complete with a very disturbing cake and piñata. Thankfully, her friends played along.
I just hope she hasn't seen the actual movie and came to her interest solely through commercials and advertisements. Seems a bit rough for a toddler!
2. "One call, that's all!"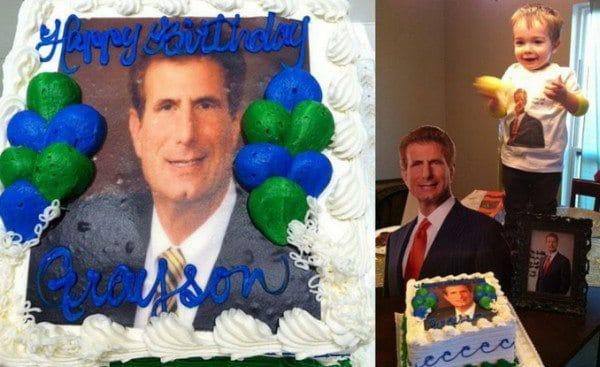 L'erin Dobra's 2-year-old Grayson was a big fan of Louisiana personal injury lawyer Morris Bart, transfixed by every commercial that would come on screen. Even though he wasn't super verbal at that point, he could definitely say Bart's slogan, and it was a given he would be the focus of Grayson's birthday theme. Look how excited he is to see his favorite attorney covering every surface! Apparently, Morris Bart was so flattered, he sent his biggest fan an autographed photo.
Article continues below advertisement
3. I guess he's a PC, not a Mac.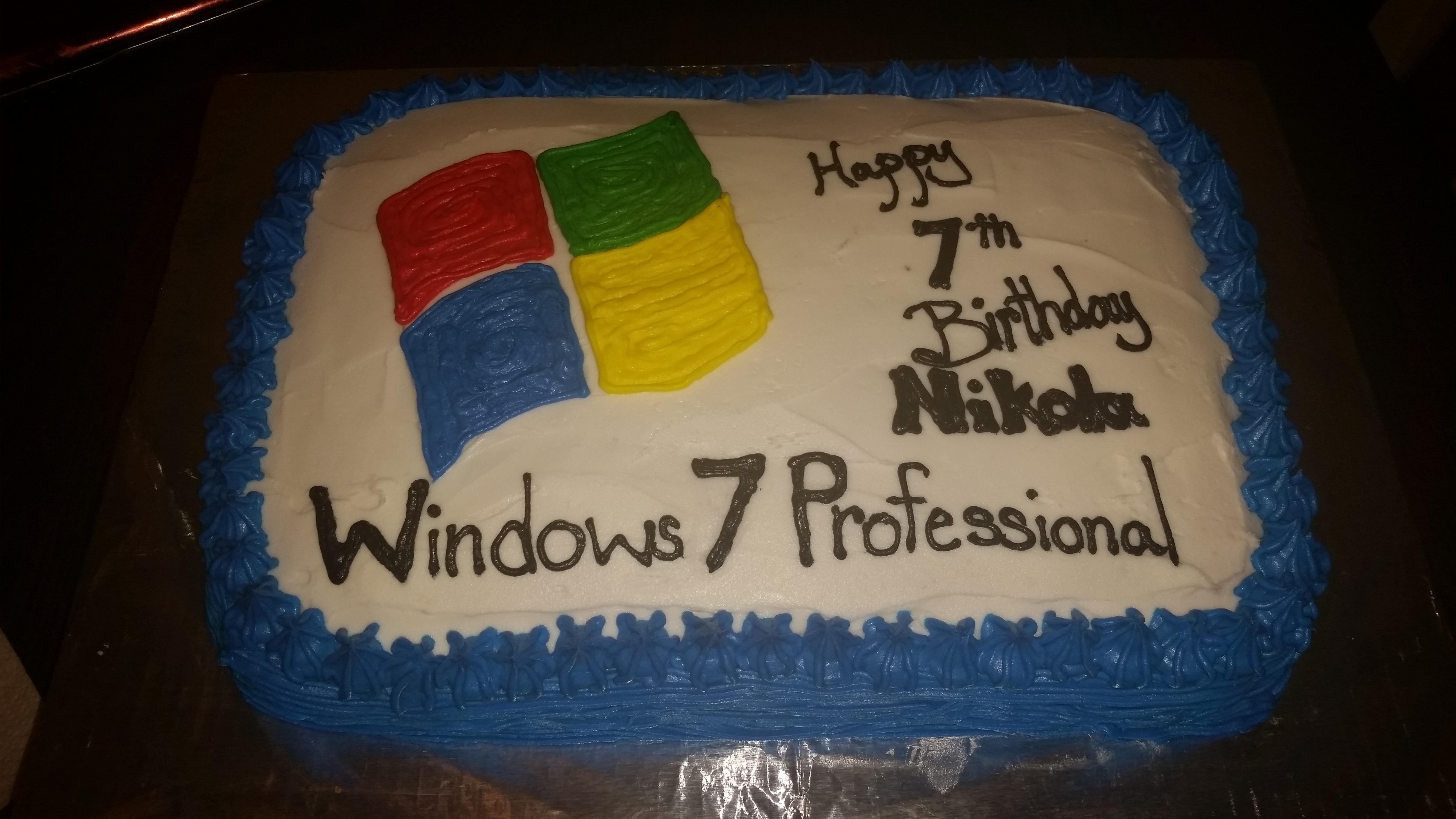 I wouldn't expect a 7-year-old to have such strong feelings about an operating system, but Nikola here wanted to share his birthday with the seventh generation of Windows. Granted, it was a marked improvement on Vista, but i'm not sure it warranted the adoration most 7-year-olds reserve for Spider-Man.
Article continues below advertisement
4. Forget party favor bags, we want free samples!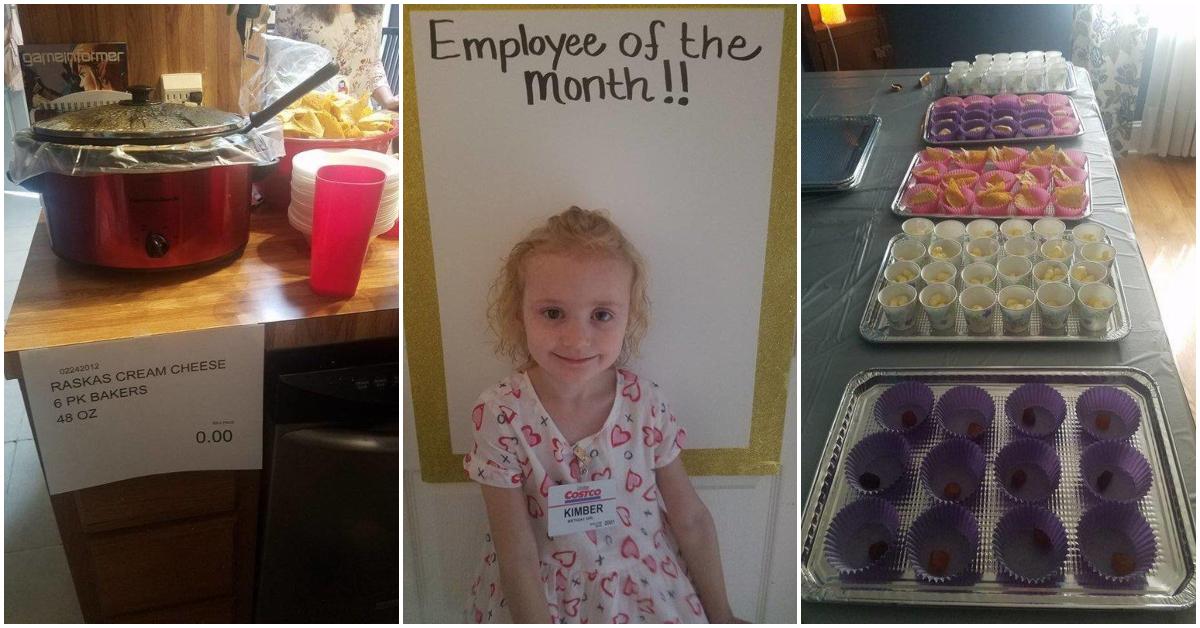 Now this is a theme I totally get. Costco was my favorite place as a kid. You get tons of samples, everything's bigger than life, and you can get a new TV and a 24-pack of Pirate Booty in the same place! Plus, the hot dogs are primo. Kimber Walker wanted a Costco party for two years, and she finally got it. Her parents set up the refreshment table to look like the bulk store's product displays and 5-year-old Kimber got to be Employee of the Month. Naturally, they served Costco pizzas and a very big sheet cake from their bakery alongside sample-sized snacks.
Article continues below advertisement
5. Speaking of big-box stores...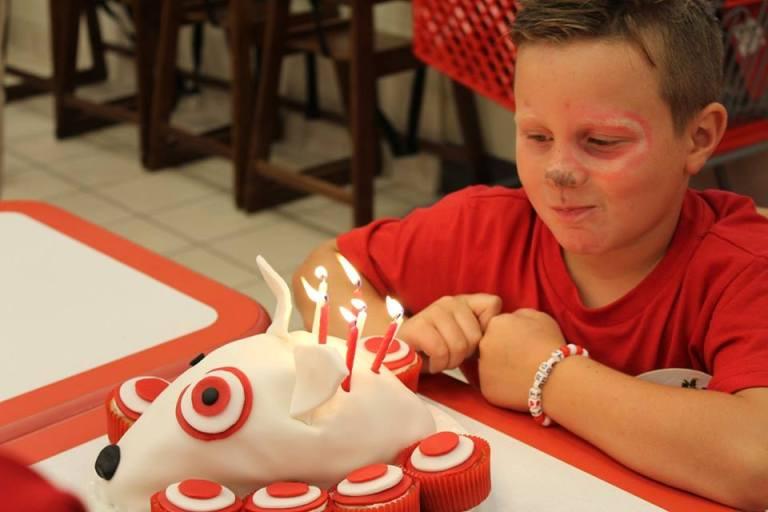 Another kid after my own heart based his party theme on Target and actually got to have his bash inside a Target store in Liverpool, New York. I'm guessing his mom, Kara Cook, thought she was just going in for a couple pizzas and some small gifts and then, fast-forward a few hours later, she ended up spending $400.
Article continues below advertisement
6. Free flu shots for all guests!
Iris was excited when a CVS opened in her small Arkansas town, so naturally she was pretty impressed when she realized it had whole aisles devoted to toys and candy. Wait until you get old enough to appreciate the beauty products, Iris!
Article continues below advertisement
7. I hope they donated the leftovers to a shelter!
This reddit contributor posted a throwback photo she discovered of her 11-year birthday party. For reasons unknown to anyone, least of all her, the theme was "hobos." It was everybody's "oops I forgot to get a Halloween costume" resort in the 1980s, but I guess it's OK as a birthday theme, too?
Article continues below advertisement
8. I want to believe!
A couple of reddit contributors had kids who know that the truth is out there, and they wanted parties that reflect the fact that we're not alone in the universe. These Area 51-themed favors and decorations are pretty out of this world.
Article continues below advertisement
9. Where's Hoda?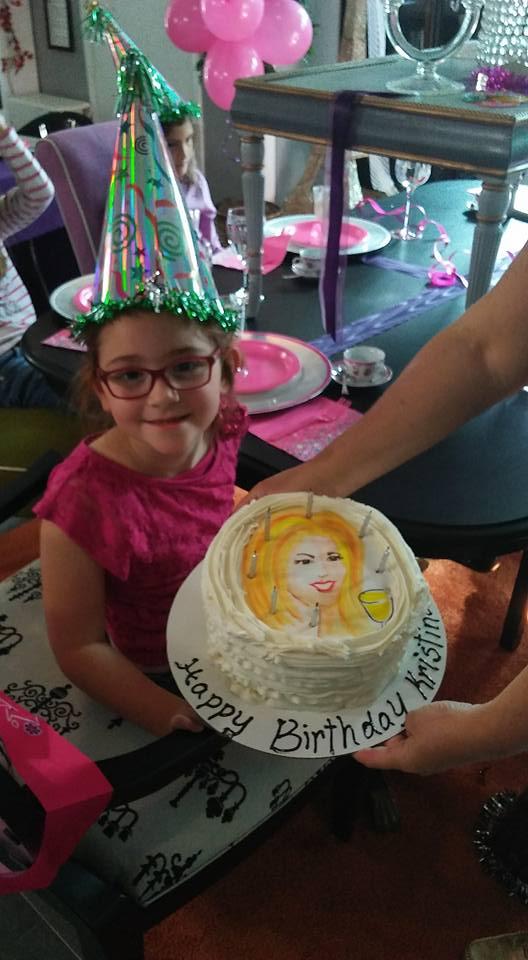 Andrea Weakley's 7-year-old must have been as devastated as we were when Kathie Lee retired from the TODAY show earlier this year. She requested a bash centered on everyone's favorite morning host. Here's hoping all those wine goblets were filled with juice, though. Regardless of whether you think 10 a.m. is too early for a glass of Chardonnay, we can all agree your 7th birthday is definitely too early.
Article continues below advertisement
10. This kid was not throwing away her shot.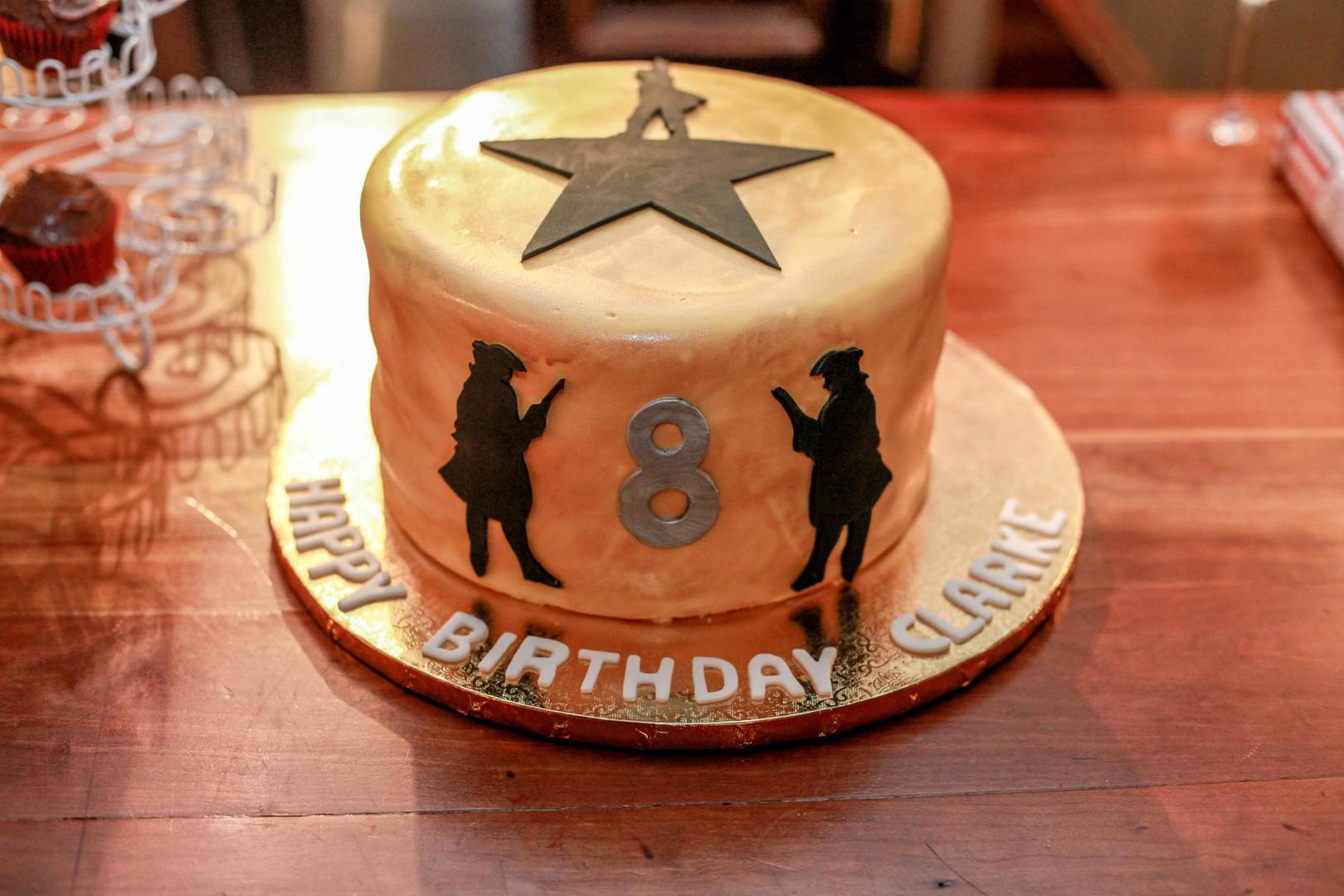 This one's not so strange — after all, it is the most popular musical on Broadway, four years running — but can you imagine if, when you were a kid, you had been invited to a party centered on the first U.S. Secretary of the Treasury? It would have been at least as improbable as the idea of a rap musical about the first U.S. Secretary of the Treasury. New York photographer Hayden Greene and his wife pulled out all the stops for their daughter's party centered on the $10 founding father without a father. They even hosted the bash at the historic Fraunces Tavern!
Article continues below advertisement
11. Why not both?
As mentioned earlier, dinosaurs and princesses are pretty common themes for kids' parties. But this 3-year-old wanted the best of both worlds: dinosaur princesses! I bet these were a ton of fun to make, and it's clear a lot of love into making this child's dream come true!
Article continues below advertisement
12. Happy little trees
"Calming" is not a word one would normally associate with a child's birthday, but most aren't themed after the late PBS painter Bob Ross. There's been a bit of a posthumous comeback for the laidback artist with the 'fro, due to select episodes of his show becoming available on Netflix. I wonder how many more kids will request the "Happy Little Trees" artist as their birthday hero?