Woman Creates "Maternity Shoot" for Her Thesis and Grads Everywhere Can Relate
A woman threw a maternity shoot to celebrate the "longest labor ever" that resulted in her PHD thesis and twitter is howling.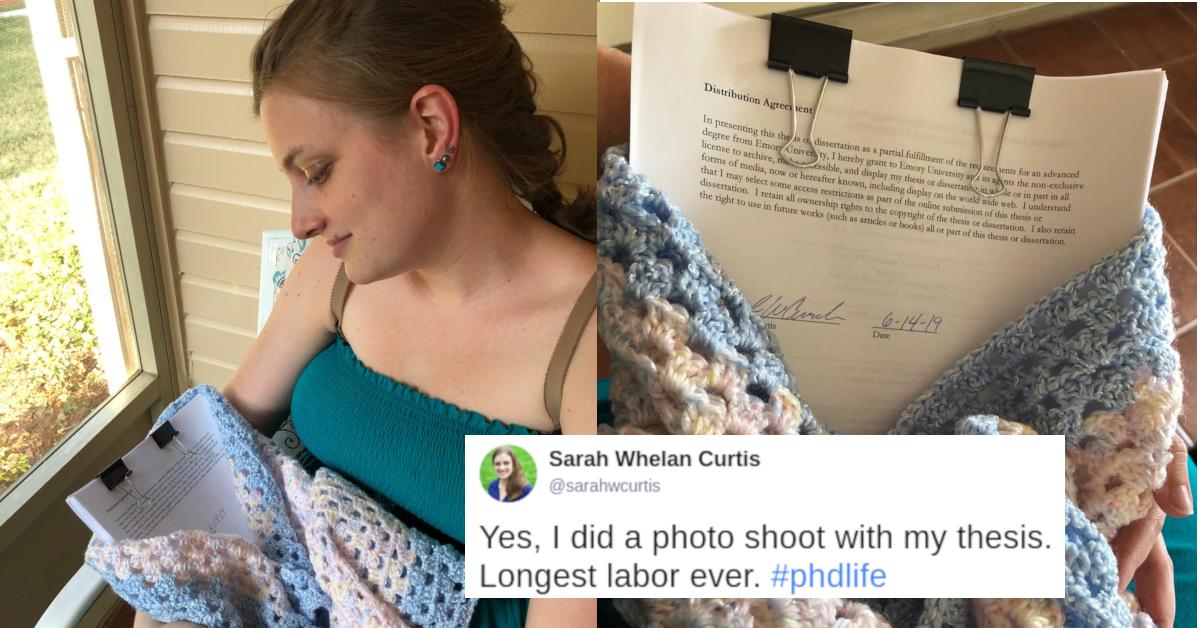 Sarah Whelan Curtis put a lot of time and effort into finishing her PhD thesis and she wanted to make sure that she marked the momentous occasion the right way.
It seems like everyone has a Bachelor's degree these days. Undergrad feels like an extension of high school compared to the baby boomer generation, doesn't it? In '80s movies, college is made out to be a big deal and extremely difficult, but it doesn't really seem like that anymore,
Article continues below advertisement
I'm not the smartest guy out there and I was surrounded by friends who were even less academically gifted than I was, but we all managed to float through university with relative ease and that was while working multiple part-time jobs. Once we got to grad school, however, we noticed there was a shift in the work demands and that the same lax approach we had in pursuing our bachelor's degrees wouldn't cut it for a master's.
And even that grad school work pales in comparison to what my sister's currently undergoing in the pursuit of her medical degree. She's constantly either studying, writing, preparing some kind of presentation, or cutting up cadavers to get that sweet M.D. While med school is a bit different than other doctorate programs, the same high-level of grueling work applies to every field of study.
And of course, there's the thesis.
Article continues below advertisement

It's a culmination of all your years toiling in academia. A representation of all the hard work you put into attaining your degree and pushing the pursuit of knowledge past the brink of comfort. It's a laborious task involving several years of effort and determination, not to mention all the personal changes an individual goes through during that time.
Article continues below advertisement
Sarah called it the "Longest labor ever," and she's right. If you wanted to equate the labor that goes into pushing a PhD thesis out to the labor of delivering a human being into the world, I'd say that while they're both very different, a thesis' definitely takes a lot longer to develop.
Plus, the amount of mental fortitude that goes into conceiving a thesis is a lot more demanding than what goes into getting pregnant.
Article continues below advertisement
A lot of pregnancies happen when people aren't thinking, actually. And while I'd much rather have a child than a stack of papers filled with carefully researched and edited material, it's safe to say that a ton of work goes into nurturing and developing both a child and a thesis paper.
So why wouldn't Sarah throw a "maternity shoot" for her academia baby?
I have to hand it to her, she's nailed the perfectly demure and "in-awe" gaze that so many women have in their own maternity photo shoots.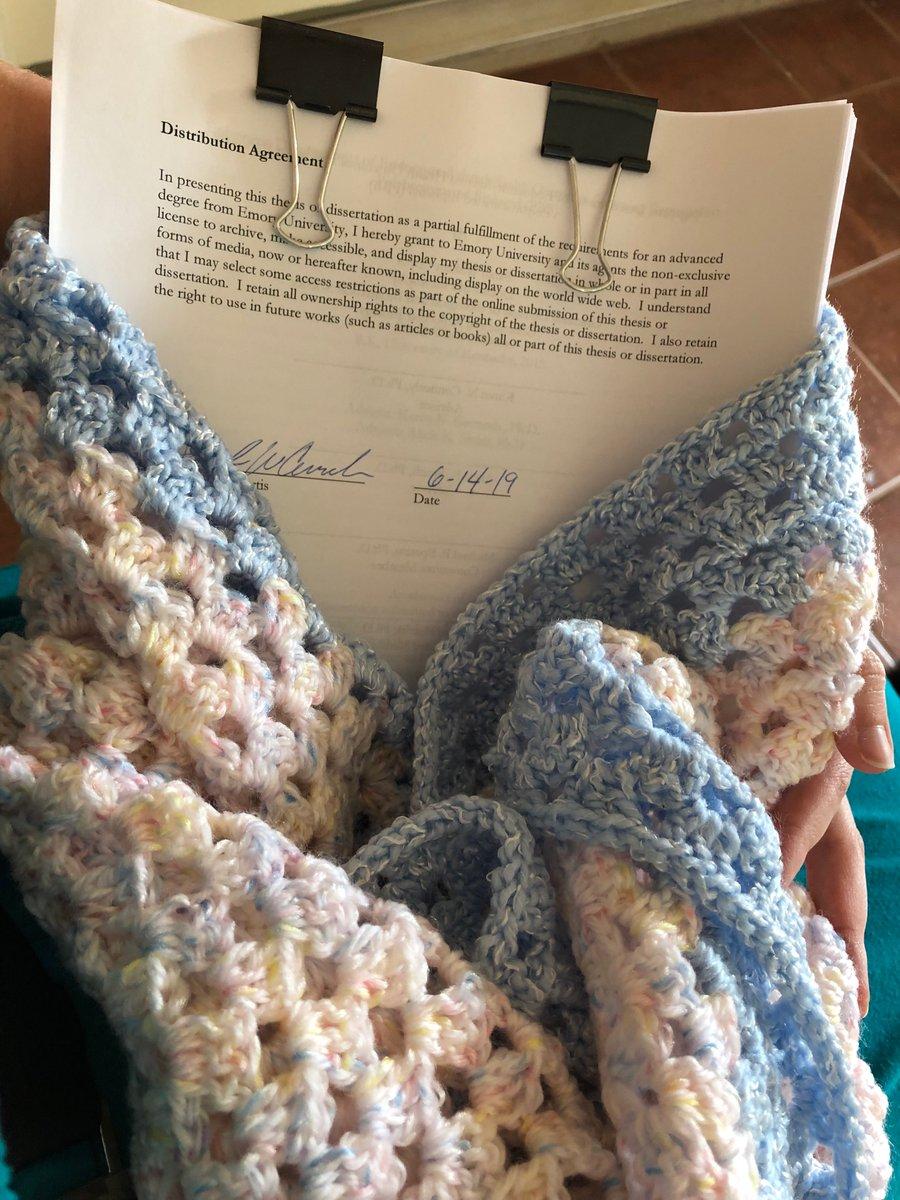 Article continues below advertisement
Twitter was in love with Sarah's photo series: as of now her post has over 65,000 retweets and 336,000 likes. People found it all too relatable.
Article continues below advertisement


Article continues below advertisement
It also didn't take long for other people to share their proud graduation accomplishments online.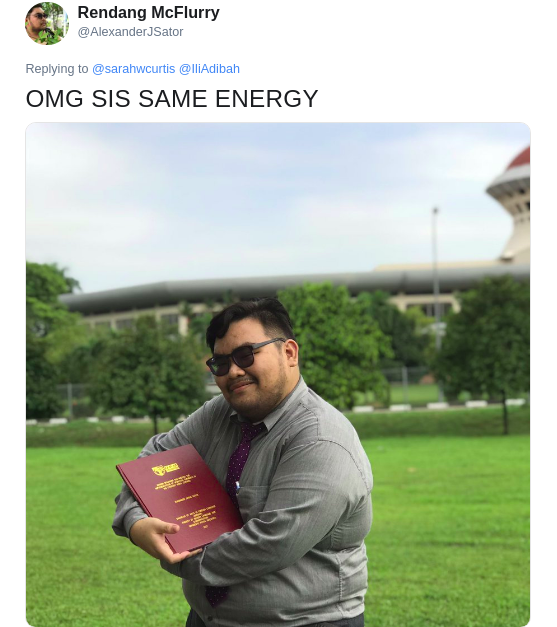 Article continues below advertisement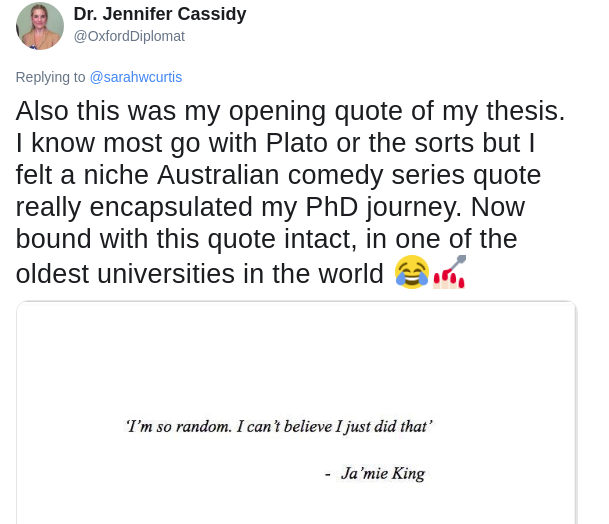 Others posted about labors that produced some different, but adorable, results.
Article continues below advertisement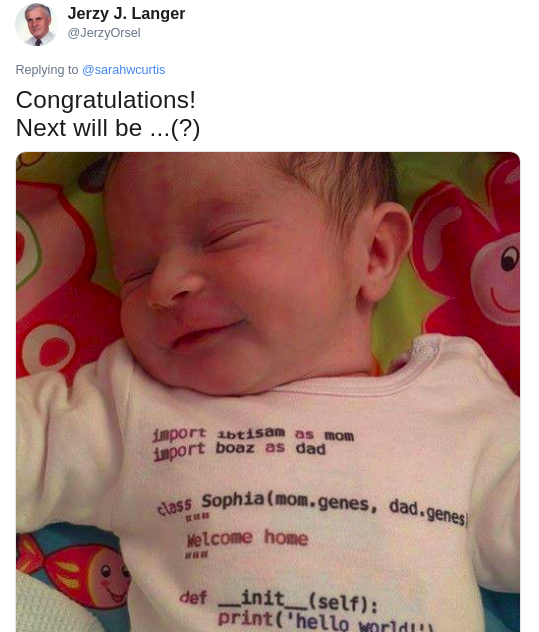 Who knew that intensely-researched papers and children would have so much in common?