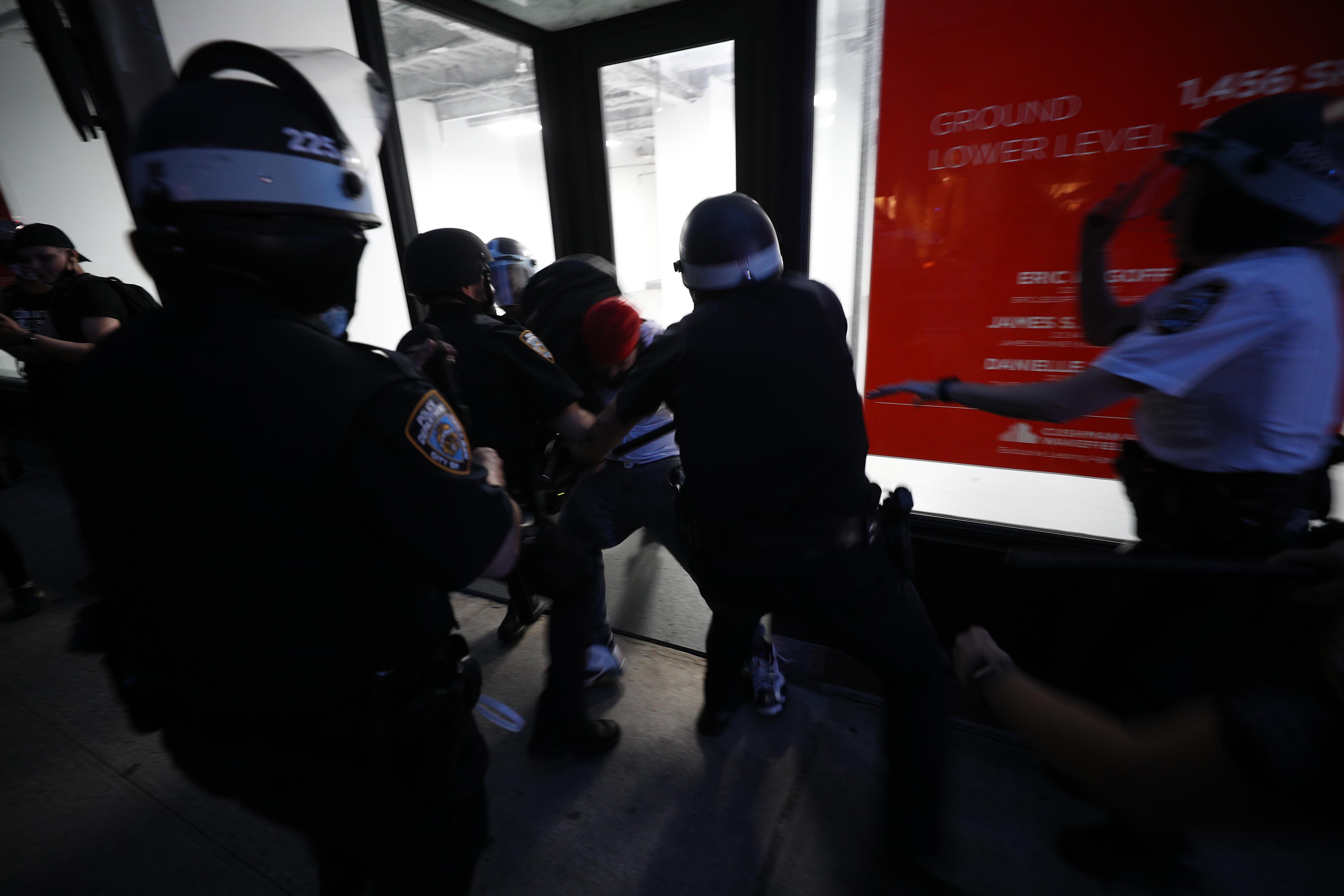 NYPD Arrests Food Courier for Violating Curfew Even Though He's an Essential Worker
While protests raged in New York City on Thursday night, June 4, a food delivery worker who was just doing his job was arrested by NYPD for violating curfew, which he wasn't actually doing because he was deemed an essential worker and was allowed to be out.
Article continues below advertisement
The video of his arrest went viral and ignited a discussion about the purpose of curfews. Many argue that curfews implemented on days of protests only serve to provide police forces with an excuse to arrest as many people as they can.
Article continues below advertisement
In the video, the Caviar and DoorDash delivery worker is surrounded and handcuffed by cops. It happened shortly after 8 p.m. at Central Park West and 108th Street, according to ABC 7.
You can hear the man plead with police officers, telling them there's something in the app for the food delivery company that he can show that proves that they cannot arrest him. The officers in the video ignore his requests to show them the app.
Article continues below advertisement
Indeed, food delivery in New York City is considered an essential job and the man was allowed to be out delivering food at that time. In two tweets, NYC Mayor Bill de Blasio addressed the incident.
Article continues below advertisement
ABC 7 reports that the delivery worker was released before dawn without a summons. An official claimed the man had been on his bike "shouting at officers and recording them with his cell phone, when he was directed to go home. He refused and was taken into custody, at which point he objected and stated he was a delivery worker."
The curfew, which was set at 8 p.m. that night, was used by police as an excuse to make arrests for no other reason. In one instance, also on Thursday night, a couple who was sitting on the stoop of the building they live in were arrested for violating the curfew, even though the stoop of a building is still private property.
Article continues below advertisement
Article continues below advertisement
Videos on social media showed cops "kettling" protesters shortly before curfew began, a tactic that effect traps crowds so they aren't able to get out in time and so police can then arrest them once curfew is in effect. One protester explained what they witnessed in a detailed Twitter thread.
Article continues below advertisement
"They surrounded us on a narrow residential street in Mott Haven and proceeded to kettle us in together," they write. "The cops on each side both started pushing us in the opposite direction, respectively. They literally entrapped us in a situation that looked like we were pushing them."