O.J. Simpson, 74, Tried to Kiss Young Vegas Woman While She Was Filming a TikTok
O.J. Simpson was seen out partying in Las Vegas in a TikTok video with a young woman. During the video, he tried to kiss her without her consent.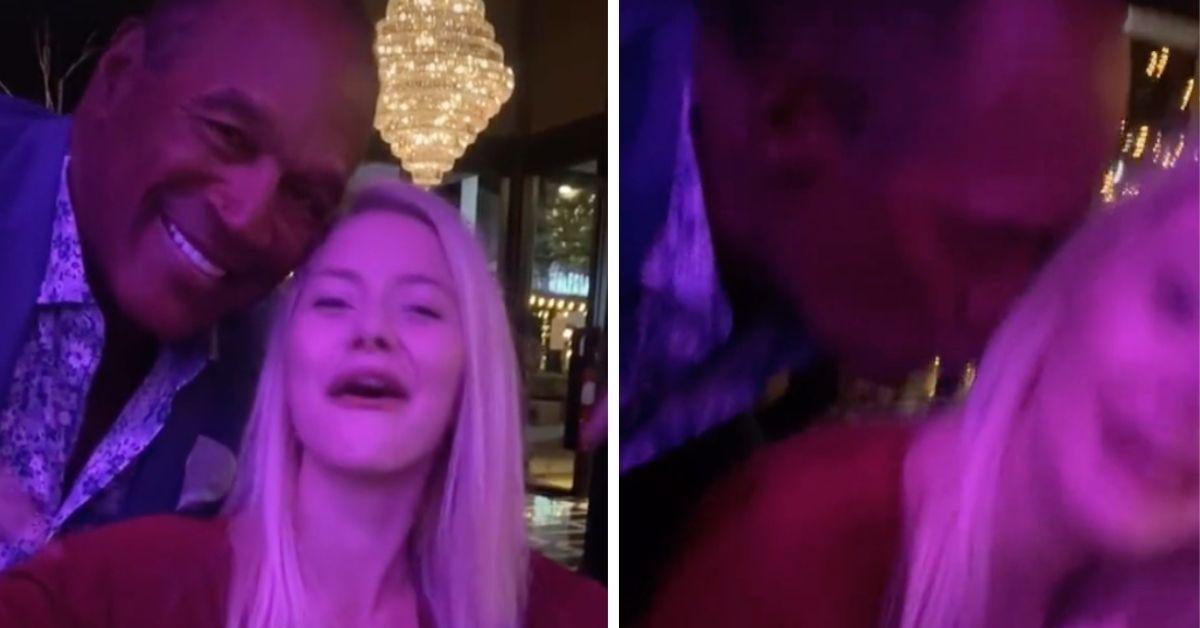 In 1995, O.J. Simpson was found not guilty of the murder of his late wife Nicole Brown Simpson and her friend Ron Goldman during the trial of the century. But in 2021, the former NFL running back was totally found guilty of being rejected by a girl at the club and trying to kiss her without her consent. Yikes!
Article continues below advertisement
In a now-viral TikTok video, Simpson was left smooching for air after he tried to lean in to kiss a girl he was talking to at a bar. Keep scrolling to see what ensued.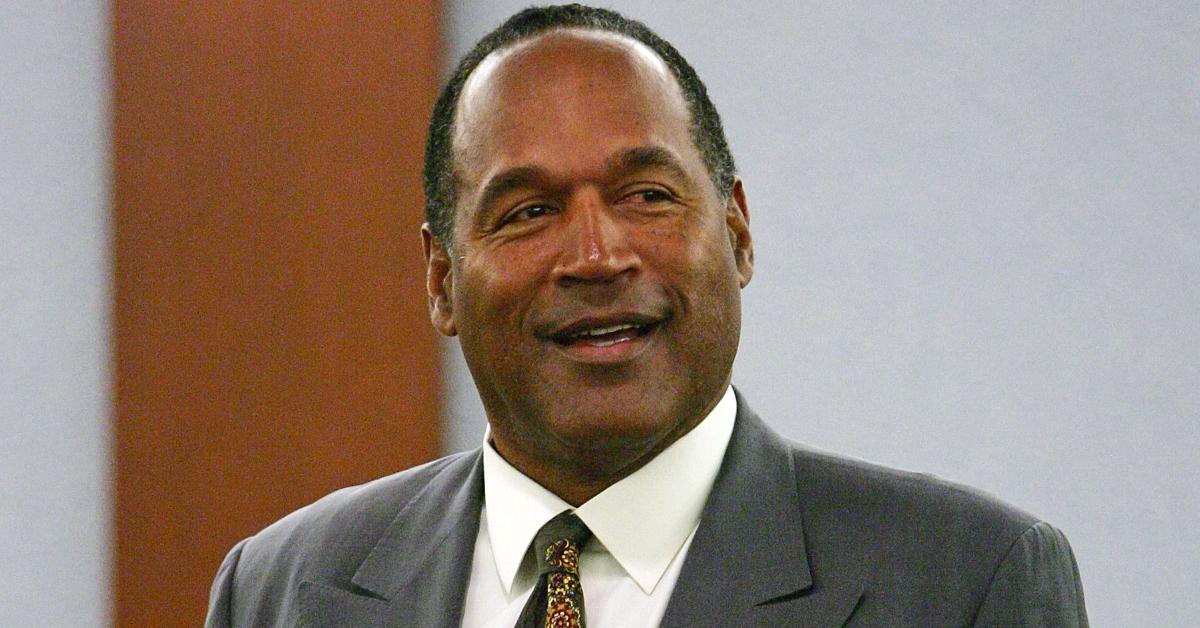 Article continues below advertisement
O.J. Simpson just got rejected big time in Las Vegas.
TikTok creator @mackenziegd1998 shared a video to the platform where she's seen during a night out. "Wait 'til the end," she wrote, followed by five laughing emojis. In the clip, which appears to be filmed by a friend, she is seen sitting down but motions with her hand for someone to come over.
As the video pans up, O.J. Simpson, who is now 74 years old, is seen standing above her. "O.J. baby… he's out. He's out baby, ayyy," she says into the camera. The woman appears to be in her early twenties.
Article continues below advertisement
Simpson doesn't speak during the video, but he does lean in for a kiss, which the woman immediately dodges. He appears to be unaware that she is filming or may have just been too intoxicated to understand what was going on. The woman included the hashtags #ojsimpson and #lasvegas in her caption to indicate where they were.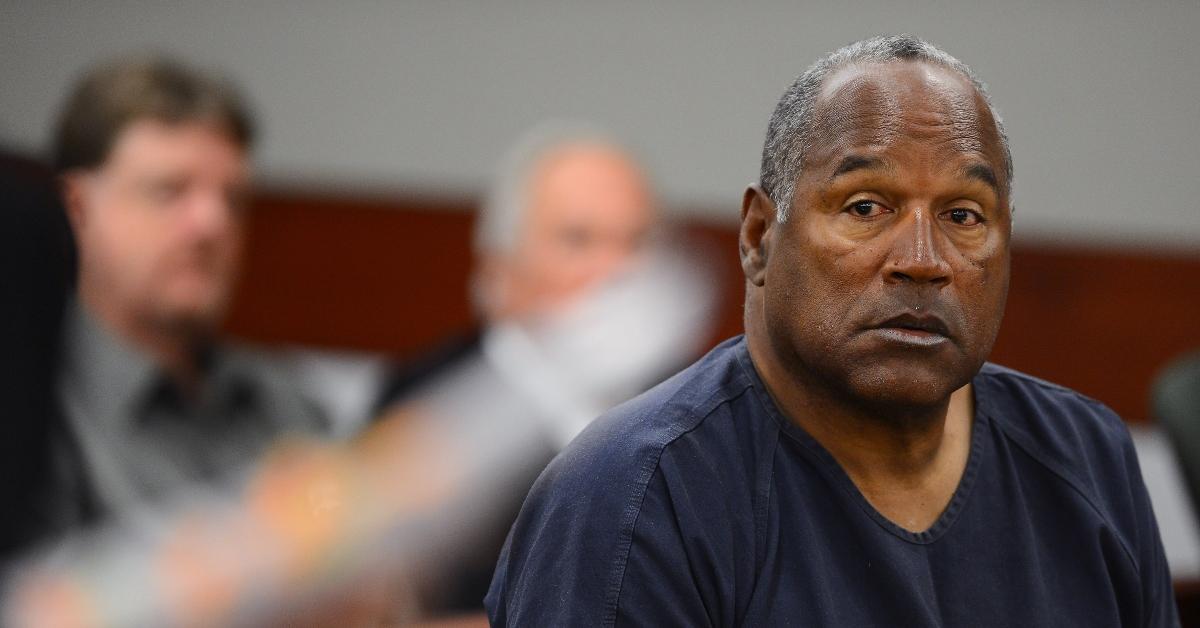 Article continues below advertisement
The comments for the video are wild. "He saw that blonde hair and started having flashbacks," one user wrote, referring to Simpson's late wife Nicole Brown. Another user chimed in, "If the kiss don't miss, then you must dismiss," teasing the iconic quote, "If it doesn't fit, you must acquit," which was said during Simpson's trial in relation to a bloody glove that was connected to the murders.
What is O.J. Simpson up to now?
O.J. Simpson isn't up to a lot these days. Although, he has continued to get in trouble with the law. He served nine years in jail after being convicted of a robbery and kidnapping in Las Vegas in 2007. In 2017, he was released from the Lovelock Correctional Center in Pershing County and has been a free man since. He has continued to reside in Vegas, as he told the Associated Press in June 2019.
Article continues below advertisement
He also made headlines in January 2021 after he posted on Twitter about getting the COVID-19 vaccine. "Get your shot. I got mine!" he tweeted.
Users had mixed reactions over the fact that Simpson was offered the vaccine before the majority of the general public. Saturday Night Live poked fun at his tweet during a sketch titled "What Still Works," where the cast drew attention to the fact that he was of the first three percent of Americans to get the vaccine.
Article continues below advertisement
In October 2021, Simpson was mentioned on SNL once again when TV personality Kim Kardashian hosted. In her opening remarks, Kim talked about her father, the late Robert Kardashian, who was a friend of Simpson's and served as one of his attornies during the case. She credited her dad with introducing her to her "first Black person," clearly hinting at Simpson.
Kim then teased the audience, "Wanna take a stab in the dark at who it was? It's sort of weird to remember the first Black person you met, but O.J. does leave a mark. Or several. Or none at all. I still don't know."
However, not everyone was laughing. Tanya Brown, who is the youngest sister of Nicole Brown Simpson, found the jokes to be disrespectful. "Loss, tragedy, murder, crime should not be portrayed as comedy," she said at the time.