Here's Everything You Need to Know About Nicole Brown Simpson's Kids
Kim Kardashian made a joke on 'SNL' about Nicole Brown Simpson's murder and social media was set ablaze. Now, fans want to know all about her kids.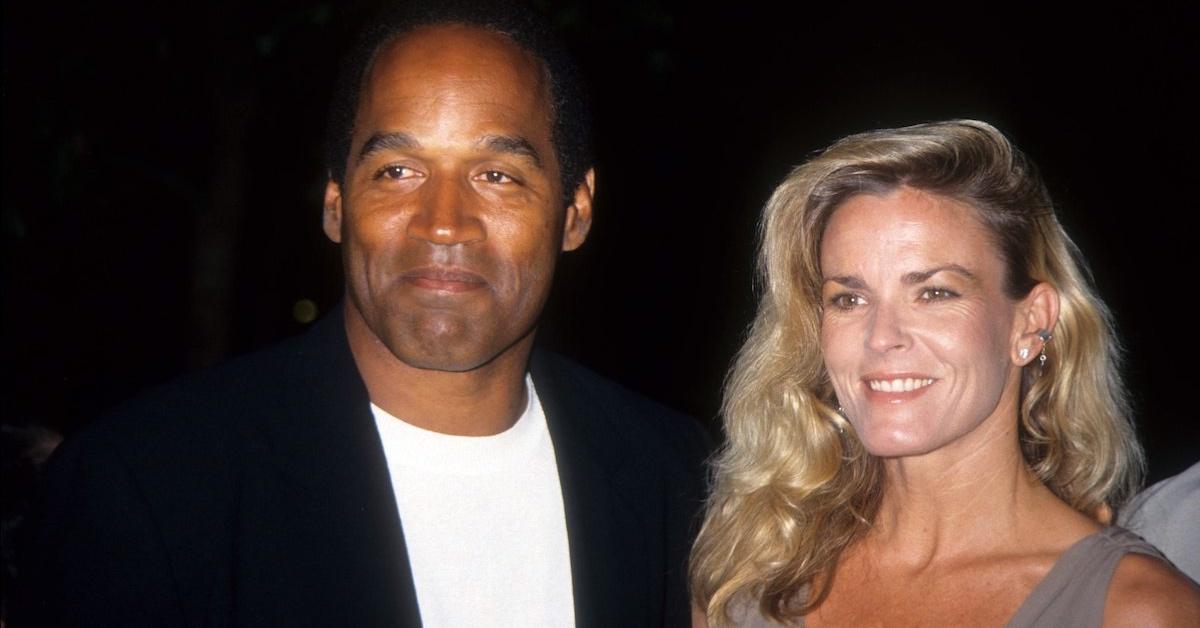 Most people would agree that losing your mother is a devastating blow. But losing the matriarch of your family in your childhood years is unimaginable. Unfortunately, that was the story for Sydney and Justin Simpson who lost their mother, Nicole Brown Simpson, on June 12, 1994, at the ages of 8 and 5.
Article continues below advertisement
Over the years, there has been so much speculation about the events that claimed Nicole's life. Some people are convinced that her ex-husband, former NFL star O.J. Simpson, was guilty of taking her life — especially since he stood trial for her murder — while others are not too sure. However, Kim Kardashian's joke on Saturday Night Live about Nicole's murder rubbed a lot of people the wrong way. Now, social media users are wondering: Where are Nicole Brown Simpson's kids? Keep reading to find out.
Article continues below advertisement
Sydney and Justin Simpson have decided to live their lives out of the spotlight.
Ever since the murder of Nicole Brown Simpson, many people have been enamored with learning about her kids, Sydney and Justin. Both of them were kept away from the limelight while growing up, and they've continued to live their lives out of the public eye.
Per E!, Sydney and Justin moved to Florida with O.J. years after the tumultuous murder trial. And the big move allowed them to maintain their anonymity.
35-year-old Sydney reportedly went on to earn a B.A. in sociology from Boston University and lived in Atlanta, Ga. briefly before settling down in St. Petersburg, Fla. According to the outlet, she purchased a home there and currently owns and operates the property management business Simpsy LLC.
Article continues below advertisement
As for 33-year-old Justin, he moved to St. Petersburg, Fla. like his big sister. He also works in real estate as an agent with DHM Real Estate Group. Even though Sydney has no presence on social media, Justin currently has an active Twitter account that focuses solely on his businesses.
Article continues below advertisement
Nicole Brown Simpson's sister, Tanya Brown, ripped Kim Kardashian for her joke on 'SNL.'
It's easy to say that jokes are harmless, but sometimes they can cross the line. After millions of people tuned in to watch Kim host SNL on Oct 9. 2021, the reality star received tons of praise for her performance. However, Tanya Brown, Nicole's sister, was not pleased with Kim.
Article continues below advertisement
During Kim's opening monologue, she joked about Nicole's murder.
"It's because of [my father] that I met my first Black person," Kim said. "Want to take a stab in the dark at who it was? I know it's sort of weird to remember the first Black person you met, but O.J. does leave a mark, or several, or none at all. I still don't know."
Article continues below advertisement
Many people took to social media to share their distaste for Kim's joke, and comment on the fact that she lacks tact.
Tanya spoke with TMZ about the joke, telling the outlet that it was "beyond inappropriate and insensitive" and that Nicole's murder isn't a joking matter. She also shared with the site that she now questions whether or not the Kardashians actually cared about Nicole.
Making matters worse, Kim has yet to apologize to Tanya and the Brown family over the jokes.
Talking about death already makes for an uncomfortable topic, but making jokes at the expense of a grieving family is very disrespectful.