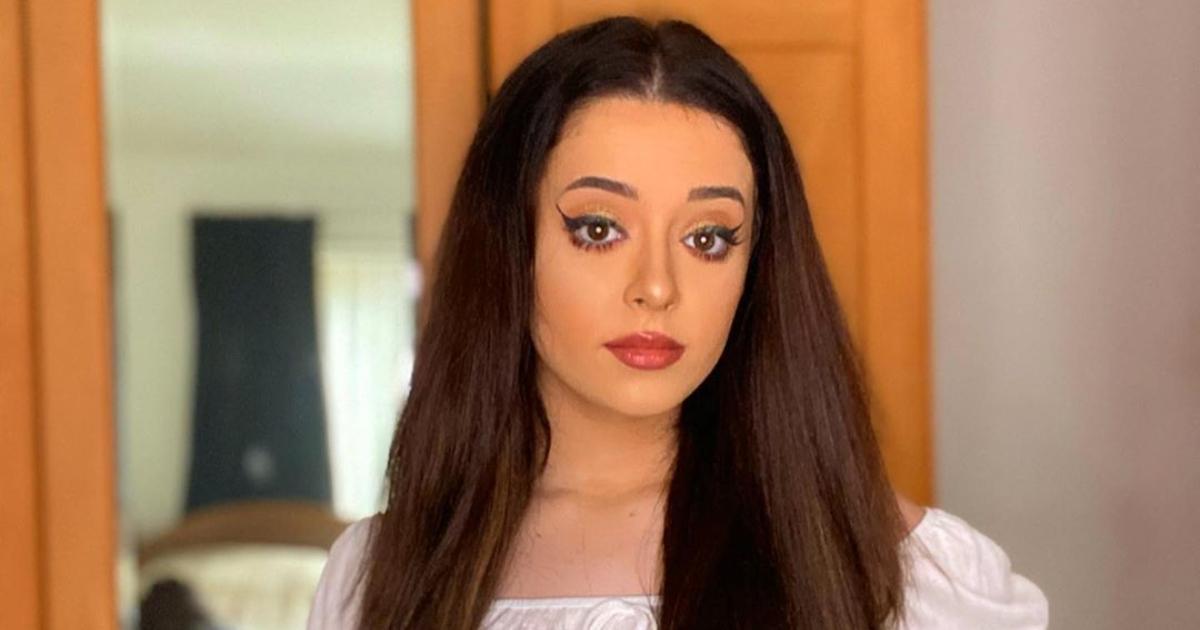 The Fallout From TikTok Star Olivia Duffin's Breakup Drama Explained
Olivia Duffin's drama on TikTok is going viral. The teen has been accused of being anti-bi after her breakup texts were leaked. Details inside.
There's never a shortage of drama going on in the TikTok world, as teens are the main users of the short video sharing app.
British teen Olivia Duffin is the latest TikTok user to face some issues after texts between her and an ex-boyfriend were leaked to the public. She has a following of more than 2 million people on the app, mainly because of her Ariana Grande covers and her resemblance to the pop star.
Article continues below advertisement
What's the Olivia Duffin drama? Read on to find out why her texts with her ex-boyfriend were leaked, her huge beef with Sofi Winters, why fans are accusing her of being anti-bi, and what her response was.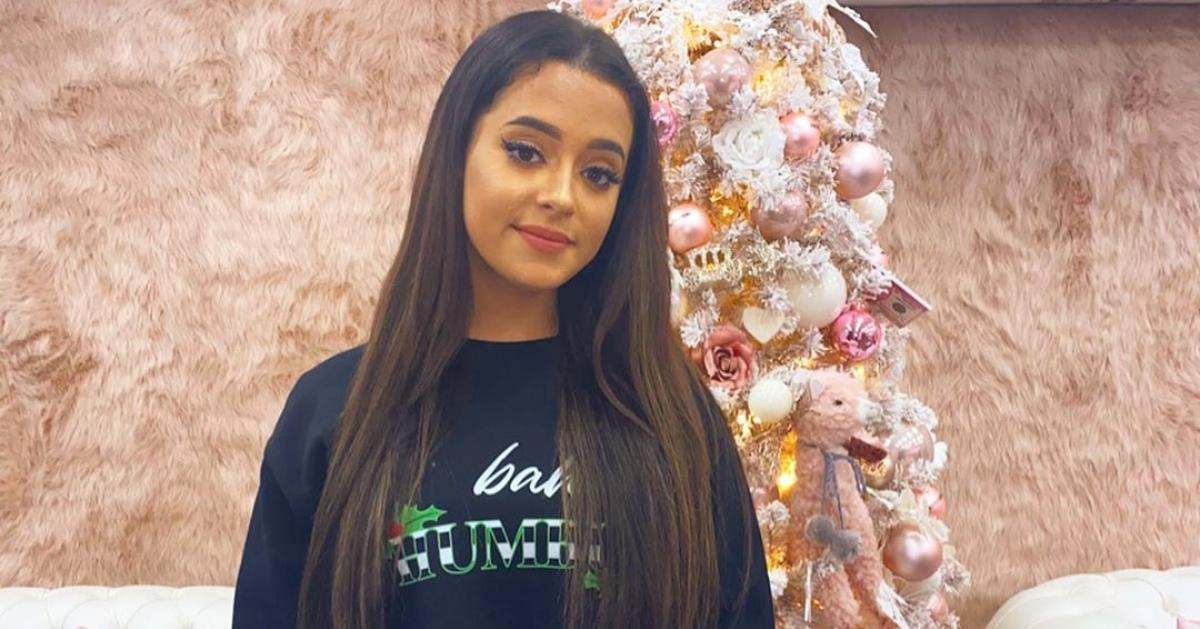 Article continues below advertisement
What's the Olivia Duffin drama?
As TikTok has become more popular, the competition to be a top user has gotten stiffer and stiffer. Olivia Duffin's uncanny resemblance to Ariana Grande (who has a huge fanbase herself) got her millions of followers, and just a few enemies.
In them, he discussed how he identified as bisexual, and Olivia responded with some hateful messages. She was then under fire, as many people accused her of being anti-bi and for spreading hate.
Article continues below advertisement
The messages picked up traction when ImAllexx on YouTube) posted a video breaking down the texts one by one. The texts included Olivia saying that she doesn't believe bisexuality is real.
"I don't agree with bi," she texted her ex. "You're either gay or you're not, Liam."
Article continues below advertisement
"It's a thing, whether you agree with it or not," Liam wrote back.
"Yeah, well I don't," was Olivia's apparent response.
She echoed her words multiple other times in the text screenshots grabbed from ImAllexx.
She also allegedly stated in the texts that the concept of consent doesn't exist in relationships.
Many fans then began to criticize Olivia's contradictory sentiments, and how she shamed her ex for his sexuality. In another video, the man behind ImAllexx stated that Olivia blocked him after posting that video.
It is important to note that Liam has expressed his support for ImAllexx's video about the texting incident with Olivia.
Article continues below advertisement
She later took to her channel to express how she's not a bigot, but her response drew even more criticism.
"I loved my ex-boyfriend so much. I spent 2 and a half years with him. And experiencing all of those memories with someone, and being with them for 2 and a half years, of course it's going to hurt me if he comes out and tells me he's not straight," she began in her TikTok.
Article continues below advertisement
"Bisexuality is 100% okay, I'm all for it," she continued. "I have a lot of gay and bi friends, and I have nothing against them. I love them all, they're so amazing."
She also discussed what she meant by the idea that consent doesn't exist in relationships.
Article continues below advertisement
"And the consent thing, I didn't mean it in that way... he called me a rapist for no reason. He asked me to do something on holiday for him, and I did," she said. "And apparently, that's rape. Consent does matter in a relationship."
She went on to say that she got a lot of threats and hate from people who had seen the texts.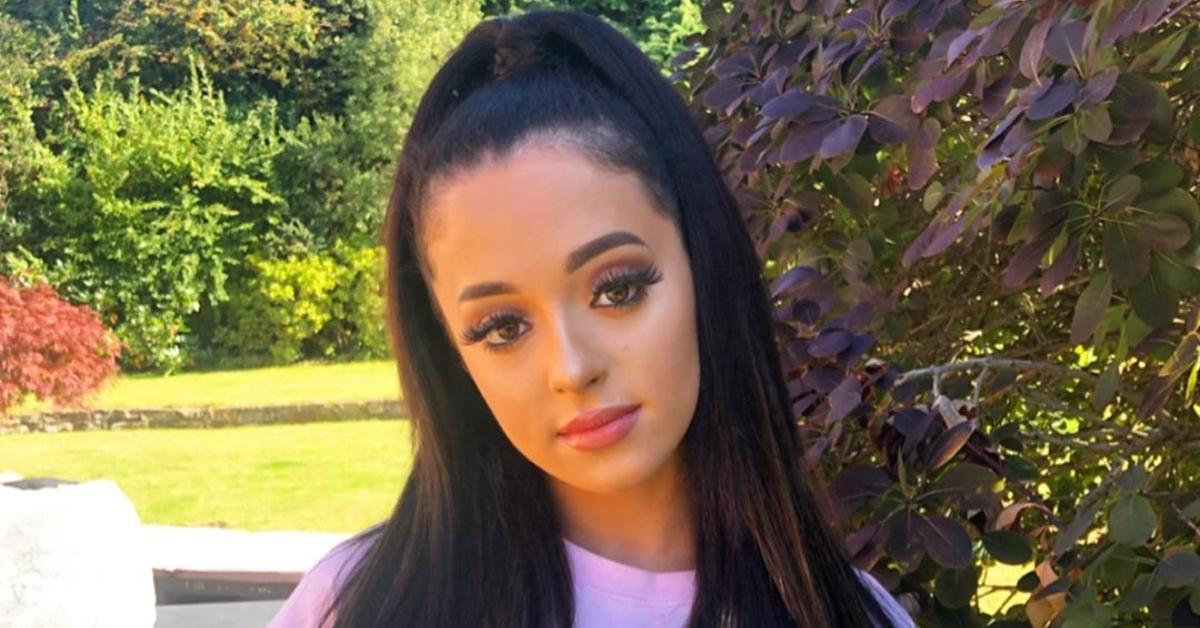 Article continues below advertisement
In a strange move, Olivia's next lip-syncing TikTok also appeared to address the controversy. She captioned the video "sexuality doesn't matter" and kissed a girl in the lip sync video.
Liam also tweeted his thoughts on the text messages becoming public and he thanked ImAllexx for "sticking up" for him. He also called out Sofi Winters — but what's her involvement in the matter?
Article continues below advertisement
Olivia Duffin's beef with Sofi Winters explained.
Though Olivia is certainly making a lot of enemies now that her texts with Liam are public, she also has been having issues with Sofi Winters, who has nearly 400,000 followers on TikTok and over 8 million likes.
According to Sofi's side of the story (which she posted about in a video on her channel), she reached out to Olivia before she really got famous on TikTok.
Sofi said that her followers had been requesting for her to do a duet with Olivia, and she messaged Olivia online. She claims Olivia was eager to fly to meet with Sofi so they could sing together, but she soon began ghosting Sofi.
Then, several months later (after she got more famous), Olivia went live and talked about how she never answered Sofi because she was uninterested in singing with her.
Article continues below advertisement
"I'm not being nasty, but, I'm doing really well on my own. And you're not," Olivia said about Sofi when she went live.
"Yeah, pretty disgusting and shocking, I know," Sofi responded.
She went on to post the screenshots of their exchange, which showed how Olivia was interested in singing with Sofi at first.
The two have yet to resolve their issues, as evidenced by the fact that Sofi's TikTok bio is, "For all asking, yes I'm the girl who was bashed by Olivia."