A 1999 Video Game Called 'Omikron' Is Going Viral Thanks to a New COVID Variant
The Omicron variant has caused concern in nations around the world, but it's also led to the resurgence of a 1999 video game called 'Omikron.'
New COVID variants bring plenty of concerning and alarming headlines with them, and the Omicron variant has been no different. Since it was first discovered in South Africa, the Omicron variant has become the subject of widespread speculation about how transmissible it may be, and whether it is more resistant to the vaccines that have already been developed. As those very serious discussions take place, some are also talking about a decades-old video game with a very similar name.
Article continues below advertisement
What is 'Omikron: The Nomad Soul'?
The emergence of the Omicron variant has led some nostalgic gamers to revisit Omikron: The Nomad Soul, a 1999 video game with plenty of alarming visuals that are ideal nightmare fuel. The game was initially released for Microsoft Windows and eventually became available on Dreamcast. It was developed by Quantic Dream in partnership with David Bowie and follows players as they try to save their own souls.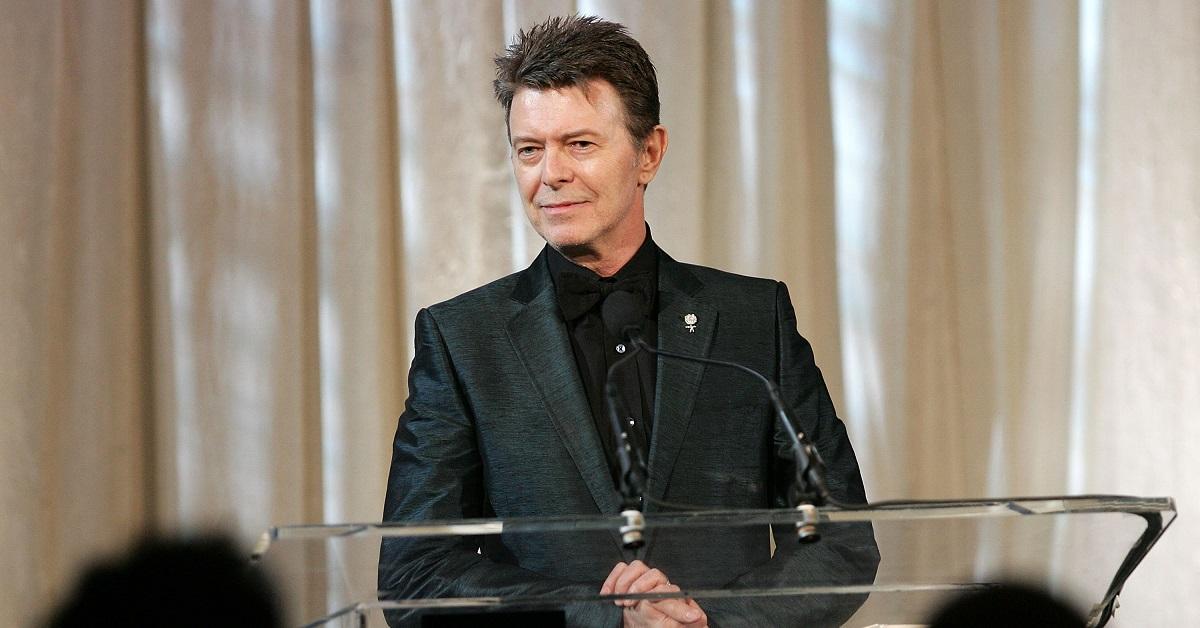 Article continues below advertisement
David voiced a character named Boz in the game, which also focused on players attempting to hunt down a serial killer, and featured demons that lure humans into Omikron. If a player loses in the game, their actual soul is said to be lost for all eternity. The game stands as the only time that the singer was ever featured in a video game, and now its connection to COVID has some reexamining it.
'Omikron' has another parallel to the COVID pandemic.
Even when you get past the similarity between the name of the game and the latest COVID variant of concern, there are other strange parallels between Omikron and the world we live in today. In one speech, David's character discusses defying the government, which many found reminiscent of the attitudes that some have had about government interference since the pandemic began.
Article continues below advertisement
"Wake up. People of Omikron and its corrupt government are lulling you to sleep in order to control you better. They have transformed you into puppets that are manipulated by Icks and the Demons," his character Boz says. "Join the Awakened Ones and rise up to fight for your freedom. Together we can win."
Some who are more conspiracy-minded have even suggested that Bill Gates may somehow be connected to all of this.
Article continues below advertisement
Some conspiracy theorists are spotting links between the game and the virus.
On social media, some users have reacted to the new variant by suggesting that it may somehow connect to Bill Gates, who was the head of Microsoft at the time the game was developed to be played on that software. "Omicron was the name of a 1999 video game by Microsoft (Bill Gates) about demons pretending to be humans and harvesting their souls…. I'll just leave that right here…" one user wrote.
"This is a video game from 1999 called Omikron. Listen to the video from 4:30 to 4:52. Completely conspiratorial, but it's very very unnerving when compared to what is happening," another added.
Although Omikron may seem connected to what's happening in the real world, it's really just a strange coincidence focused on a largely forgotten, decades-old game.