What Is the Open Verse Challenge That Everyone Seems to Be Doing on TikTok?
What is the Open Verse Challenge on TikTok? You've probably seen more than a few posts about the open verse challenge. But what is it?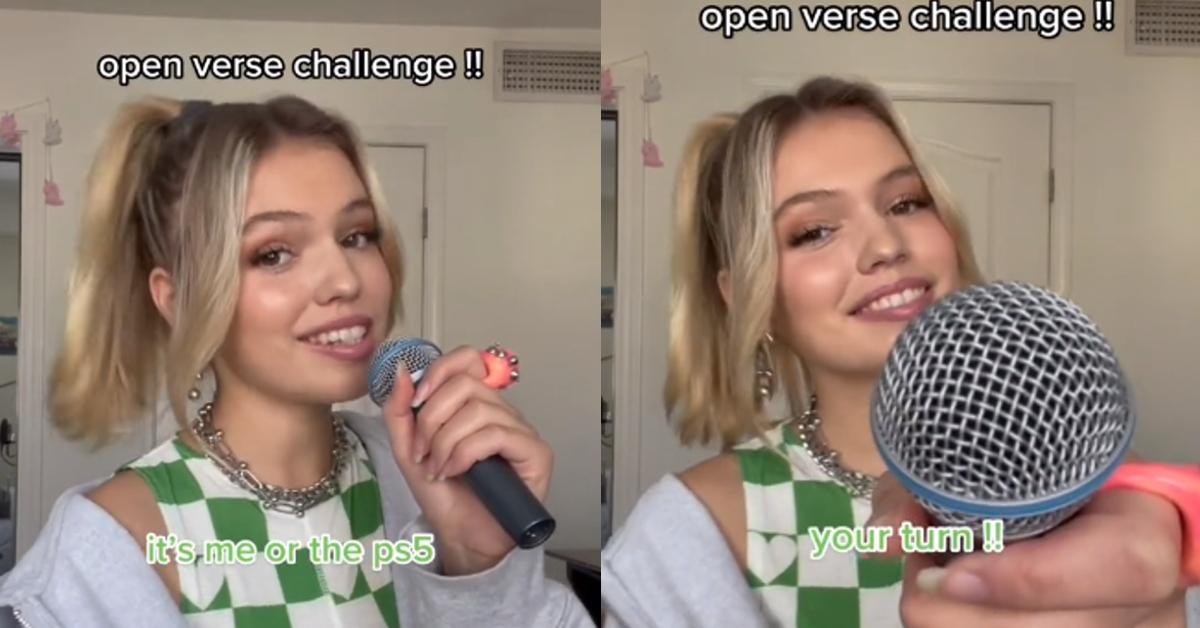 Social media and open challenges go together like peanut butter and jelly, or creating fake Instagram profiles in order to get the skinny on your best friend's ex. While there are tons of people who try to get challenges trending in order to gain even more clout on their respective social media platforms, some go more viral than others. And the Open Verse Challenge is one that's currently featured in a lot of trending TikTok videos.
Article continues below advertisement
What is the Open Verse Challenge that everyone's doing on TikTok these days?
So what is the Open Verse Challenge on TikTok?
It basically allows musicians or folks who think they've got a dope beat and/or a catchy hook, or even a verse themselves, to "pass the mic" so to speak with other creators on TikTok. These other creators then use the Stitch or Duet feature to respond to the OG video uploaded to drop their own verse into a song.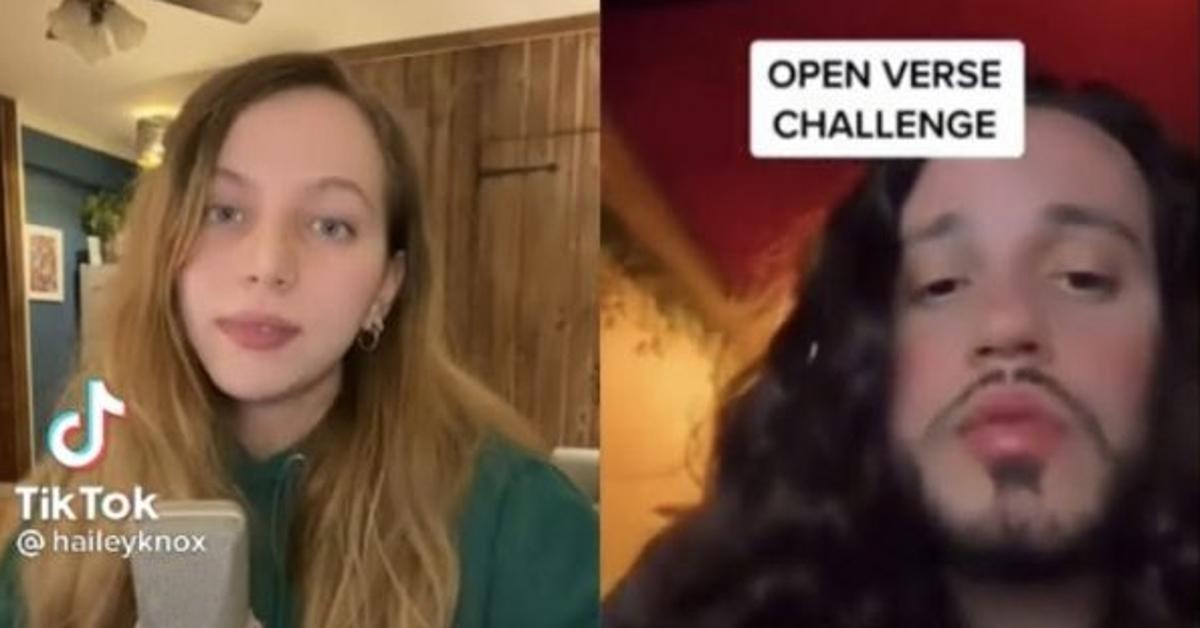 Article continues below advertisement
TikToker @haileyknox, 22, ended up wow-ing the rapper with her take on the second verse. He was so smitten with her work, that he incorporated it into the remix and then dropped the track about a week later. It's just one of the perks of being an independent artist.
Article continues below advertisement
But there are tons of other content creators on the platform who are incorporating the Open Verse Challenge, so if you were thinking about engaging in it, there probably shouldn't be a dearth of different beats out there that'll be to your liking so you can hop on the track and see what's what.
Article continues below advertisement
Some influencers are even offering cash prizes for those who partake in the challenge and drop their favorite verse. And while it's definitely a fun way to interact with other folks online, it also functions as a way for artists to connect with each other and potentially collaborate on work by seeing talent they probably wouldn't have otherwise been privy to.
Jimmy Fallon even participated in an Open Verse Challenge he performed in tandem with Stacey Ryan in "Don't Text Me When You're Drunk." And the results were pretty hilarious if not entirely spot-on.
Article continues below advertisement
It also gives TikTokers a way to interact with their followers along with a bevy of options for more content and an opportunity to get more mileage out of track that they've already debuted or are working in the studio.
Article continues below advertisement
So if you ever wanted to try out your rapping or singing chops, then this challenge is probably a good opportunity to do so. At the very least you could hear a variety of different styles from other folks to incorporate in your own music down the line if you've got dreams of establishing a career in the performative arts.
Check out some more Open Verse Challenge videos below, or just search for the #openversechallenge hashtag on TikTok.
Article continues below advertisement