Did Oprah Winfrey Actually Get Arrested? Here's What Really Happened
Was Oprah Winfrey arrested? Here is everything we know regarding the beloved talk show host, and the reason why fans are convinced she was arrested.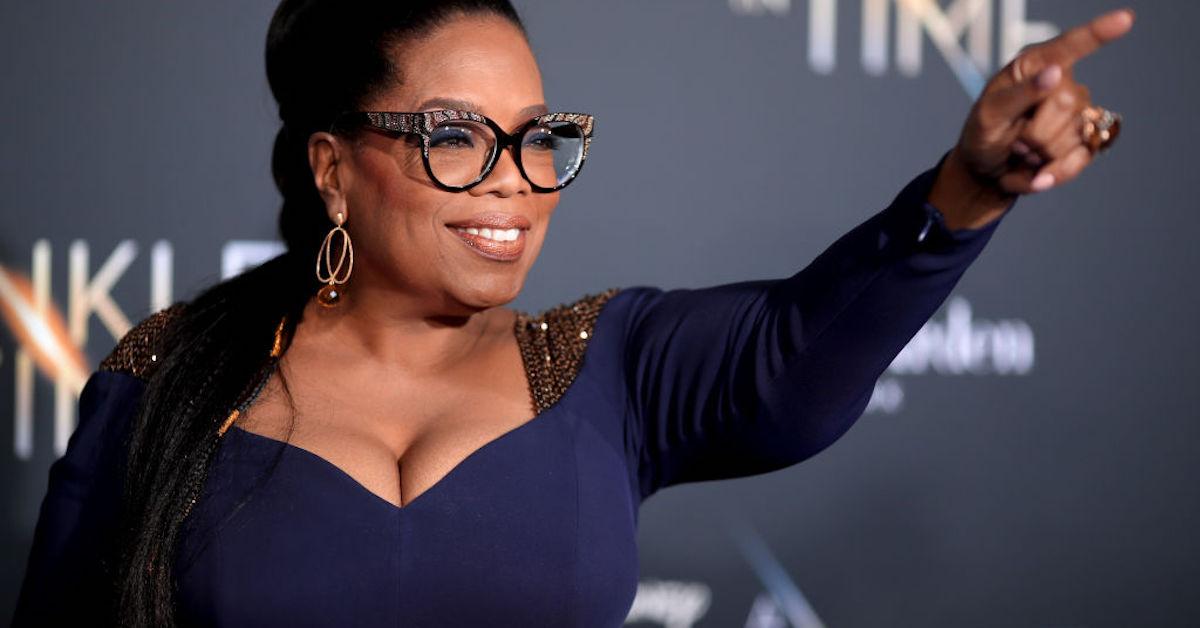 Along with John Mulaney, Barack Obama, and Tom Hanks, one of the last celebrities we would expect to get arrested is Oprah Winfrey. But there's currently a rumor running rampant that the beloved talk show host was taken into custody, and fans are in utter disbelief.
So, are the rumors true? Was Oprah actually arrested? Here is everything we know regarding the talk show host's current status.
Article continues below advertisement
Why do people think Oprah was arrested?
It all started on March 10, according to Washington Post, when a ridiculous conspiracy theory from right-wing YouTube account, QAnon, went completely viral. QAnon posts outlandish YouTube videos, asserting that the coronavirus is fake and that various candidates within the Democratic party are pedophiles. Now, the account apparently posted a video claiming that Oprah Winfrey was arrested for being involved with a global sex-trafficking ring.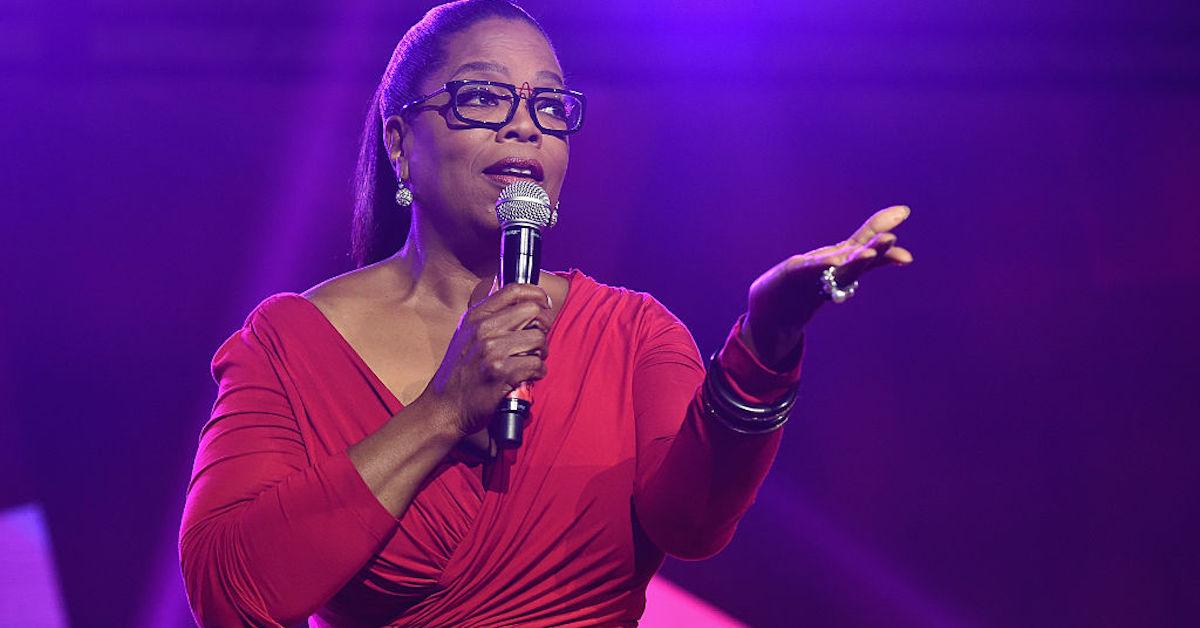 Article continues below advertisement
Yes — you heard that correctly — our beloved Oprah, known for loving bread and doling out free cars, had her reputation tarnished with the wild claim that she had some sort of secret role in a worldwide human trafficking organization, and that her Boca Raton home was being raided by authorities. Obviously, none of it was true, and understandably, Oprah wasn't thrilled.
Article continues below advertisement
Here's how Oprah responded to the rumors regarding her arrest.
When word of Oprah's (fake) arrest got out, an inside source called Oprah to inform her that her name was trending for — well — all of the wrong reasons, and Oprah was eager to inform the masses that she was not — in fact — taken into custody. The 66-year-old posted to Twitter about the wild claims.
The Florida resident tweeted about the rumor, ensuring fans she's fine and in self-isolation to avoid the coronavirus.
"Just got a phone call that my name is trending. And being trolled for some awful FAKE thing. It's NOT TRUE. Haven't been raided, or arrested. Just sanitizing and self distancing with the rest of the world. Stay safe, everybody," she said.
Article continues below advertisement
This isn't the first time Oprah has been defamed.
In Kitty Kelley's "unauthorized biography" titled Oprah, the author made various offensive and false claims about the billionaire. According to New York Post, the book asserted that Winfrey's stories of sexual abuse as a child and poverty were made up, that she had been covering up "lesbian affairs," and that she was a teenage prostitute.
Article continues below advertisement
None of these allegations have been confirmed by Oprah herself, and most likely, the author created these lies out of jealousy. But really, we'll never know Kitty's reasoning behind making up these wild allegations.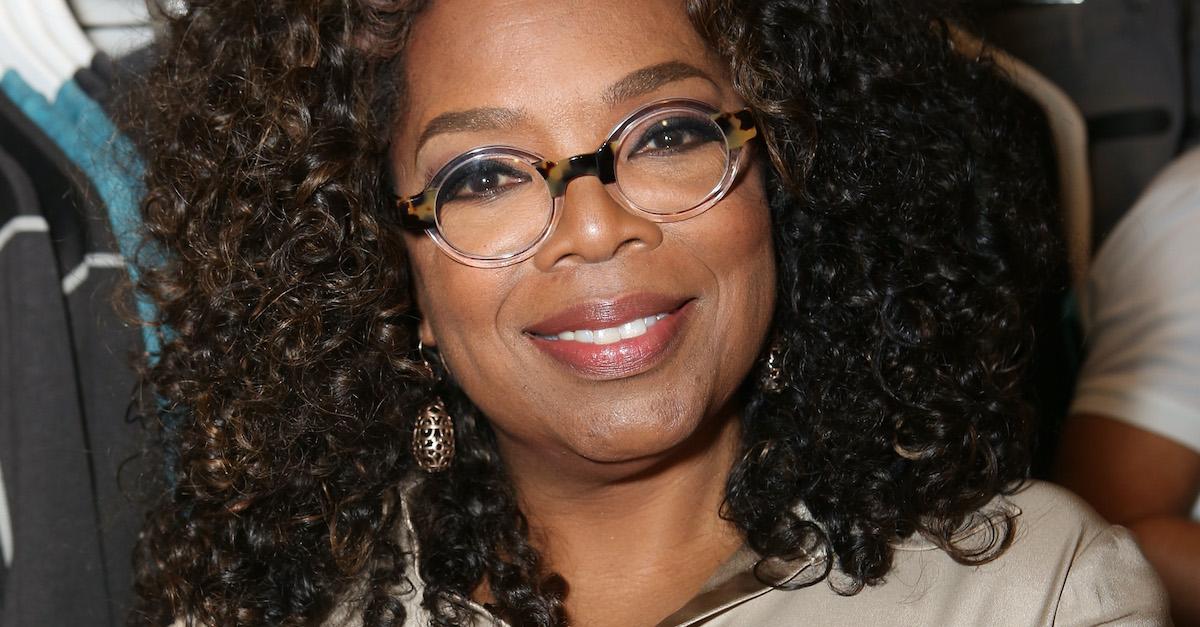 After spending several decades in the spotlight, Oprah is clearly no stranger to hurtful rumors and false claims. Thankfully, the talk show host, entrepreneur and TV personality is living a quiet life while quarantined in Boca Raton. But really, Oprah deserves all the peace (and bread) in the world, so really, let's do her a favor and leave her the f--k alone.