Most of the Original Menudo Members Moved on From Music
During the 1980s, the Puerto Rican boy band Menudo sold millions of records and established a legacy. Where are its original members now?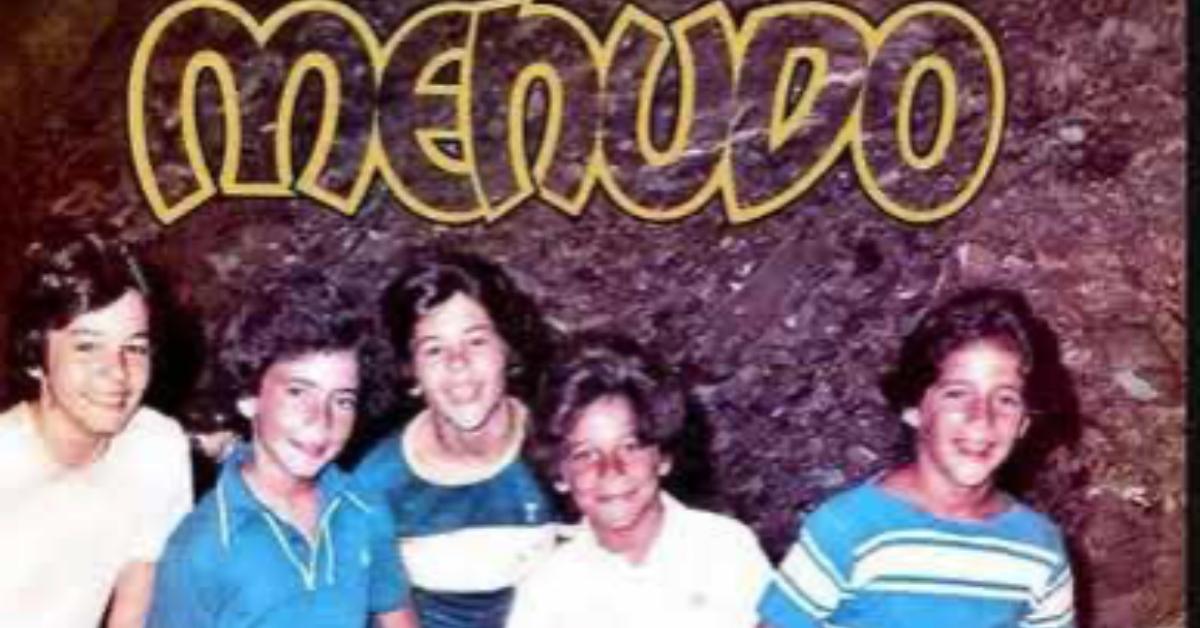 If you were listening to songs like "Claridad," "If You're Not Here," and "Please Be Good to Me" back in the 1980s, you're probably a tried and true original Menudo stan. The Puerto Rican boy band dominated the Latin American music scene during that decade and beyond, securing radio hits, millions of record sales, and even acting gigs for its members.
Article continues below advertisement
A long time has passed since Menudo hit the scene. A reboot of the group with all new members launched in 2022, causing quite a bit of buzz, but where are the original Menudo members now? Let's unpack what we know.
Article continues below advertisement
Where are the original Menudo members now?
Menudo captivated the hearts and minds of millions of fans over the years, but their lineup changed quite a bit. Members were not allowed to be in the group past the age of 17, which has meant that there have been dozens of members throughout the years.
At the beginning of it all, though, the original lineup consisted of two sets of brothers: Fernando Sallaberry and Nefty Sallaberry, along with Carlos Meléndez, Óscar Meléndez, and Ricky Meléndez. Let's take a look at where they are now.
Fernando Sallaberry
Fernando Sallaberry became a member of Menudo when he was just 12 years old, but by the time he was 15 he was the primary voice of the group. Fernando departed from Menudo at that same age and went on to have a fairly successful solo singing career in Puerto Rico and South America. He has battled a neuromuscular disease without a cure for years, according to Wikipedia.
Article continues below advertisement
Nefty Sallaberry
Much like his brother, Nefty Sallaberry started up with Menudo at a young age: just 13 years old. He stayed with the group until he was 15, and then apparently completely pivoted direction. Per Wikipedia, Nefty now works as an information technology officer in Puerto Rico.
Article continues below advertisement
Carlos Meléndez
As the cousin of producer and band creator Edgardo Diaz, Carlos Meléndez was chosen as one of Menudo's inaugural members. He stayed with the group until 1980 before departing and attempting a solo career. He and Fernando linked up briefly to record music together, but ultimately Carlos settled into a life as an architect, per the Sun.
Óscar Meléndez
Carlos's younger brother Óscar Meléndez was also tapped to be an original Menudo member. He was a member of the group from 1977 until 1981, when he left at 15 years old, per Wikipedia. Óscar took up work as a lawyer in Puerto Rico in the years following his departure from the group.
Ricky Meléndez
The only original member of Menudo to make it to the group's "golden era," Ricky Meléndez — the youngest Meléndez brother of the band — retired in 1984 at 16 years old. After departing, he tried his hand at several business ventures before landing on a career as a lawyer in Puerto Rico, per AARP. However, he never left music completely behind as he and former bandmates Rene Farrait, Johnny Lozada, Ray Reyes, Charlie Masso, and Miguel Cancel reunited in 1998 to make a comeback tour traveling the world under the name El Reencuentro.