Jessica Chastain and Oscar Isaac's Red-Carpet Chemistry Has Fans Questioning Their Relationship
Jessica Chastain and Oscar Isaac have been making headlines for their seemingly very close relationship, but how did it all begin? Details.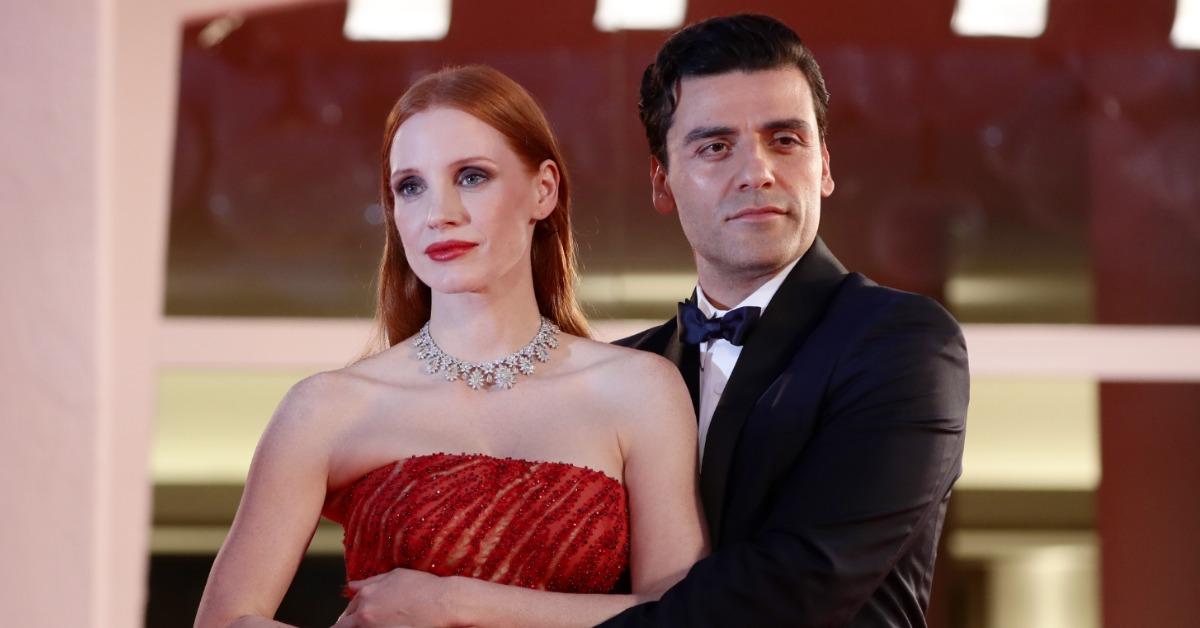 If you've seen any clips from the 2021 Venice Film Festival, odds are you've come across footage of Jessica Chastain and Oscar Isaac showing just how close two co-stars can be on the red carpet. Indeed, their joint appearance at the event has gone viral for just how close they appeared to be and has led to plenty of speculation from fans online about the state of their relationship.
Article continues below advertisement
With that being said, what do we know about Jessica and Oscar's relationship, both professionally and privately? Keep reading for a breakdown of the duo's situation as it currently stands.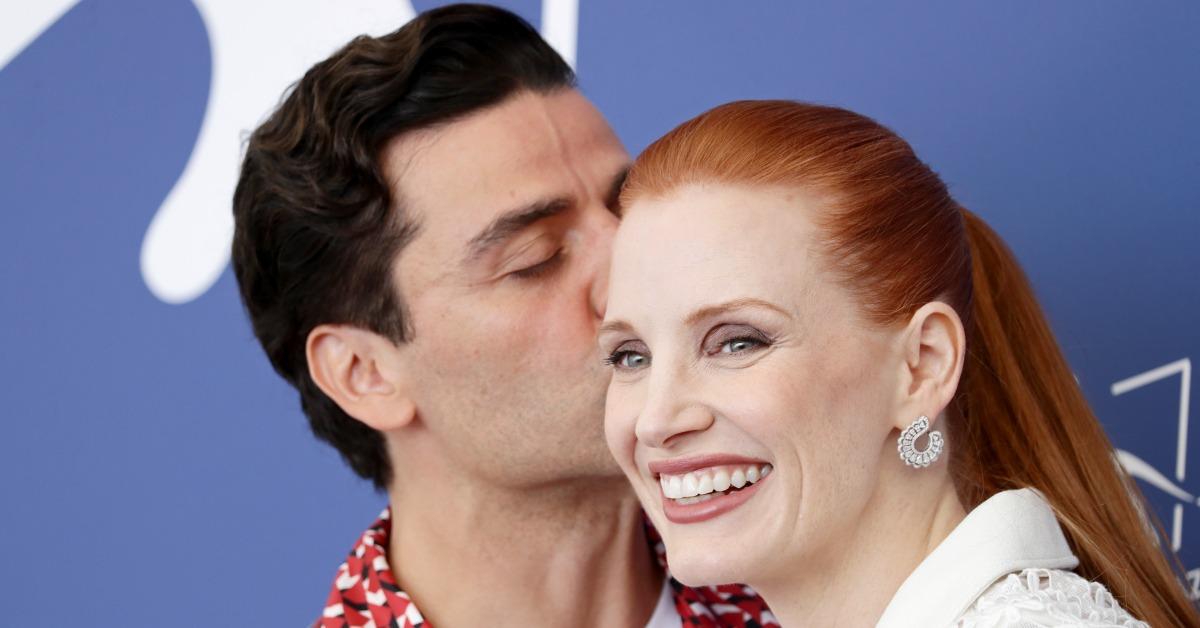 Article continues below advertisement
Jessica Chastain and Oscar Isaac's friendship goes way back.
Although the recent viral clip of Jessica and Oscar at the Venice Film Festival has drawn the eyes (and comments) of millions of fans, the duo has worked together quite a bit before. The moment in question at the 2021 festival was part of the duo's promotion for their upcoming HBO limited series, Scenes From a Marriage, but Jessica and Oscar have a history that goes back to their days as students at Juilliard and has transcended over two decades of fame.
The two stars also worked together on A Most Violent Year back in 2014 and have remained creative inspirations for one another throughout the years, sharing a level of trust that Jessica has spoken about before.
"It's a blessing because there's immediate trust. You don't have to be worried about offending. You can be very honest," she said recently, per Deadline.
Article continues below advertisement
Nonetheless, the clear intimacy the two shared (and have shared in the past) has led many to question if there's something more brewing between them than just co-starring roles. Although it seems as though many online are hoping for a genuine romantic spark between Oscar and Jessica, it's worth noting that both of them are happily married in their own separate relationships and have kids as well.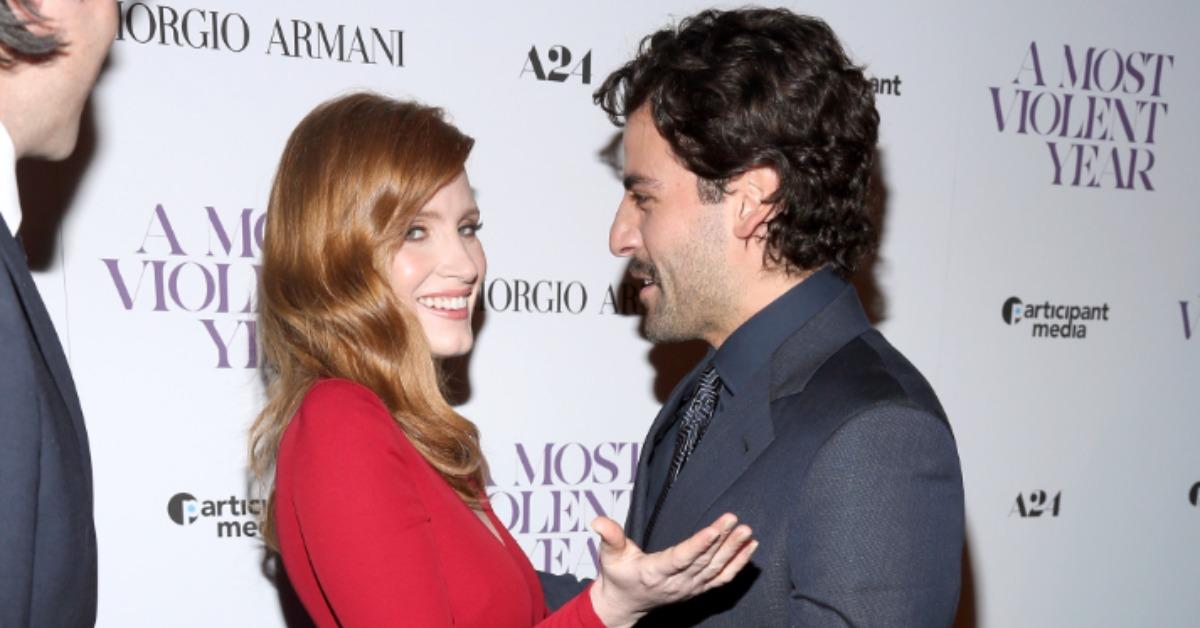 Article continues below advertisement
Both Jessica and Oscar happily have their own spouses, which means you likely won't catch them together romantically.
Although the overwhelming opinion of fans online seems to be that Jessica and Oscar have some type of romantic bond, fans might be getting a little ahead of themselves as both stars are happy in their own relationships with their own spouses. If anything, the comfort level the two share, even with their spouses present, further proves that they are just really good friends with great on-and-off-screen chemistry.
Oscar met his wife, Elvira Lind, a Danish film director, back in 2012. After five years of dating, the two married in 2017 and have two children together.
As for Jessica, she married her husband, Gian Luca Passi de Preposulo, a famed fashion executive, in 2017 as well. They welcomed a daughter in 2018, and reportedly brought their second child into the world in 2020.
Despite the arm kisses, endearing looks, and embraces in front of the paparazzi, it's clear that Jessica and Oscar are just really close friends and nothing more.
For fans looking to see more of the two actors' on-screen chemistry, the wait won't last much longer. The five-part Scenes From a Marriage series launches on HBO on Sep. 12, 2021.