No, the Pacer Test Was Not Banned Due to "Child Cruelty"
There is a whole lot of misinformation on the internet lately and one of the latest centers around Pacer Test banned due to child cruelty. It was just a hoax.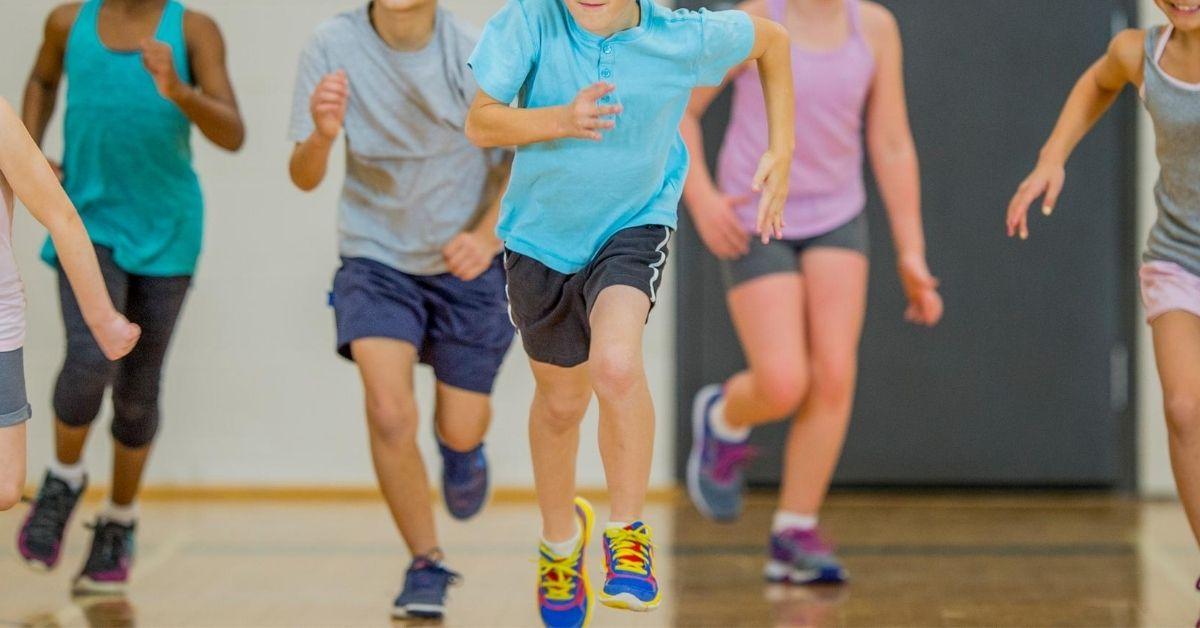 There are a lot of things that are hard when we're younger and at school. Some of us excel in math and struggle in English. Others really do well in art class but have trouble grasping the concepts in geography. And some people struggle at gym while for others, it's their favorite class. Gym class can be fun when the teacher allows us to play tag or baseball, but when it comes time to do the fitness tests, they can be brutal. They're rough, but if you've heard the pacer test is banned going forward, we have some news: That was just a hoax.
Article continues below advertisement
What is the Pacer Test?
According to FitnessGram, the Pacer Test (sometimes called the "Beep Test" is described as "a multistage aerobic capacity test that progressively gets more difficult as it continues." The test is used to check and measure the "aerobic capacity" of students to assess how fit they are. And it sounds about as fun as any fitness test would.
"Students run back and forth as many times as they can, each lap signaled by a beep sound," the site explained. "The test get progressively faster as it continues until the student reaches their max lap score."
Article continues below advertisement
The test is common in the United States, according to FitnessGram. They wrote, "For nearly three decades, the Progressive Aerobic Cardiovascular Endurance Run (PACER) Test has been used as part of the FitnessGram assessment in thousands of P.E. classes in all 50 states."
Article continues below advertisement
It's not exactly a widely liked test. As one Twitter user succinently put it, "I'm 25 and still feel victimized by the pacer test from middle school." We couldn't agree more. However, it's likely the hatred of the test that led to the rumor spreading far and wide claiming that the Pacer Test was banned from schools, citing it's been ruled "child cruelty."
Was the Pacer Test banned?
While there is an element of wishful thinking that the Pacer Test was banned, there have been several instances of this story picking up interest on social media again.
Article continues below advertisement
Tweets similar to this date back to 2016, so people have believed this for a long time, but it turns out this whole Pacer Test being banned is a giant hoax. Sorry folks.
Article continues below advertisement
Where did the Pacer Test being banned hoax come from?
Sorry for the people who have to do the Pacer Test, but the rumor that it's been banned for child cruelty is wrong. The hoax stems from an article that was published on the humor site, Neomongolia News Network. The fictional article claimed the Pacer Test was banned from all the schools in "Neomongolia" by executive order of "President Chinkus."
Of course, none of those details are of real places or people. So to all the kids out there who were hoping that they would never again be subjected to that torment, we're truly sorry. Hey, at least it's better than the mile run ... maybe?