Paige Winter Is Opening up About Her 2019 Shark Attack to ABC's Robin Roberts
Paige Winter is telling the story about how she survived a shark attack in an ABC special with Robin Roberts. Details on her life and family.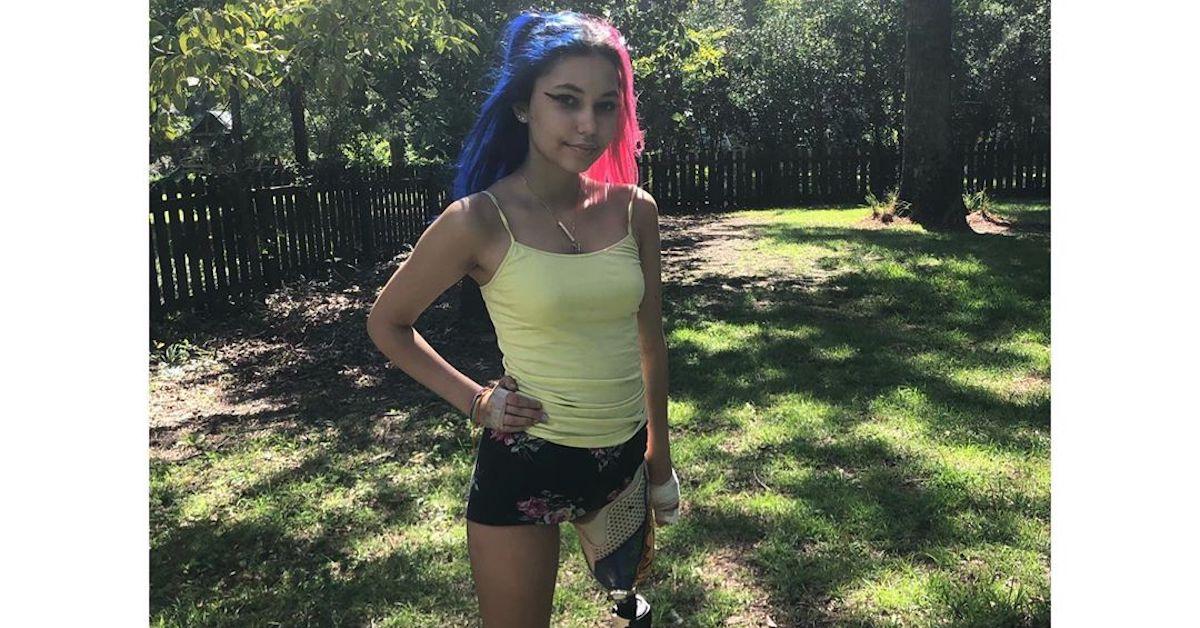 When Paige Winter decided to spend one of the first days of summer at the beach in June of 2019, she never could have imagined how significantly that choice would change her life. The then-17-year-old went with her dad, his then-girlfriend, and her two siblings to Fort Macon Beach in Carteret County, N.C. They noticed that the water was especially murky and shallow after a rainstorm the night before.
Article continues below advertisement
Shortly after getting into the water, Paige felt something under her feet. Seconds later, she was pulled under, and she was attacked by a shark.
More than a year after she lost her leg from said shark attack, Paige is telling her story to GMA anchor Robin Roberts on Shark Attack: The Paige Winter Story.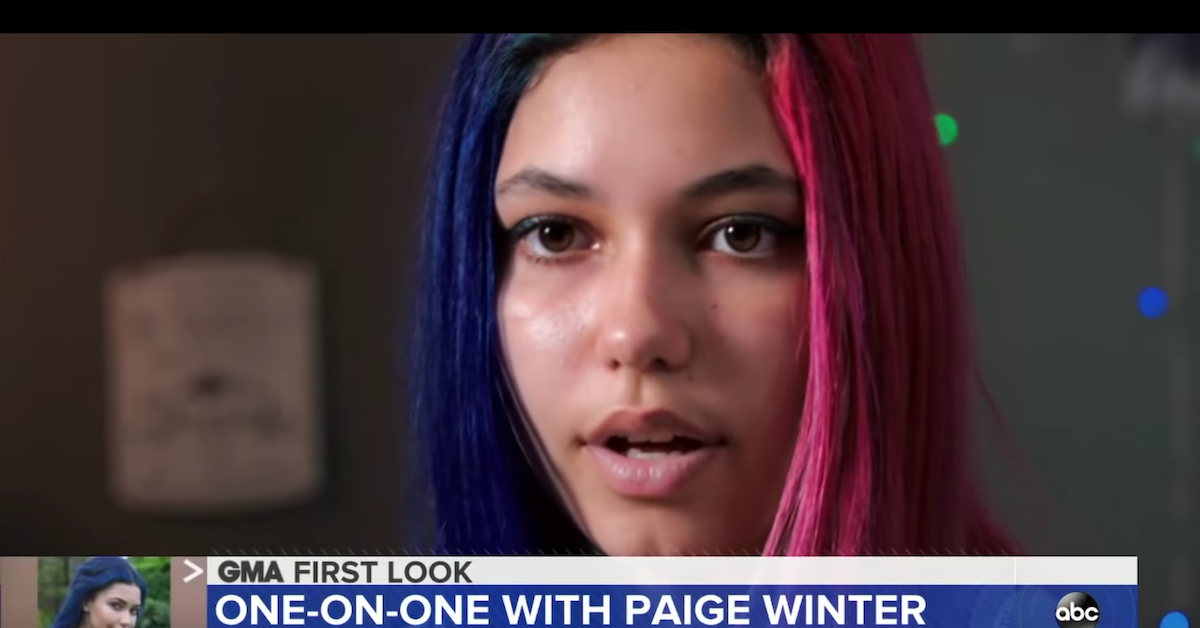 Article continues below advertisement
In addition to getting the firsthand insight from Paige on the Sept. 10 special, her dad, Charlie Winter, will discuss the trauma he dealt with after his daughter's gruesome attack.
Who is Paige Winter's mother? Continue reading to find out more about her family, and for further details on what happened.
Who is Paige Winter's mother?
Those who are familiar with the Paige Winter story likely have seen her dad before, because he was the one who rescued her from the shark's grips.
Though Paige's mom, Marcy Winter (who also goes by Marsha Goodrum), wasn't present at the beach on the day of the attack, she was called shortly after the incident occurred. She and Charlie Winter divorced before Paige was two years old, but the two had become friends through co-parenting.
Article continues below advertisement
They are also parents to son Kale and daughter Anais, who were present on the day of the attack.
Marcy told Good Morning America that she often reminds her kids how lucky they are to have a dad like Charlie.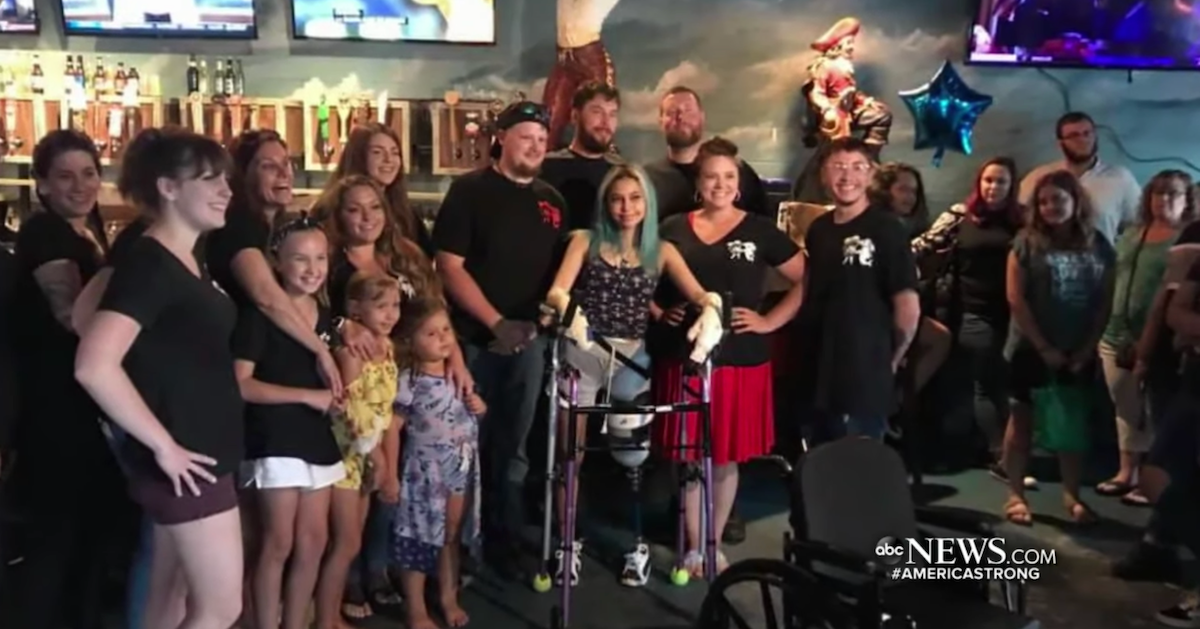 Article continues below advertisement
"My kids have grown up knowing not only that people like that exist, but they've also got the safety net of knowing that like that person super exists in their world," she said.
During an Instagram Q&A, Paige confirmed that her mom prefers to stay behind the scenes, which is why she's not as present on her page as Charlie is.
Who is Paige Winter's father?
If Charlie Winter hadn't been with his daughter on the day of the attack, things could have turned out quite differently. Paige recalled that the shark first took hold of her hand. After she tried to hit the shark, it grabbed onto her left leg.
Charlie, former Marine and a current firefighter / paramedic, soon realized what was going on, and he ran toward Paige. He then punched the shark in the face multiple times until it released her.
Article continues below advertisement
He carried Paige out of the water, and he wasn't sure at that point if she was going to live.
"I thought I was carrying my dead child," he told GMA.
Paige was later airlifted to a hospital that was 80 miles away, and her left leg was amputated. On the Robin Roberts special, he will discuss how the event continues to replay in his mind, and how the trauma still haunts him.
Article continues below advertisement
"I put on a good game face when I need to, but I'm definitely not OK, you know, a lot of the time. But, I'm working on it ..." Charlie shared in a clip from the special on Good Morning America.
"He's a mess," Paige confirmed. "He can't hide that."
"There's certain things I keep playing over and over and over again in my head," Charlie shared. "I can't shake it. I still see the shark. I see her leg. I think it is totally a sense of dread that just runs up my spine. And then I just like almost have to stand up and just shake it up ... I've had nightmares where I've kicked my bed halfway across the room."
Shark Attack: The Paige Winter Story airs on Sept. 10 at 10 p.m. ET on ABC.