Robin Roberts Is Surrounded by Love During the Coronavirus Quarantine
Why is Robin Roberts working from her Connecticut home? The 'GMA' anchor's life was at risk in NYC, a coronavirus hotspot.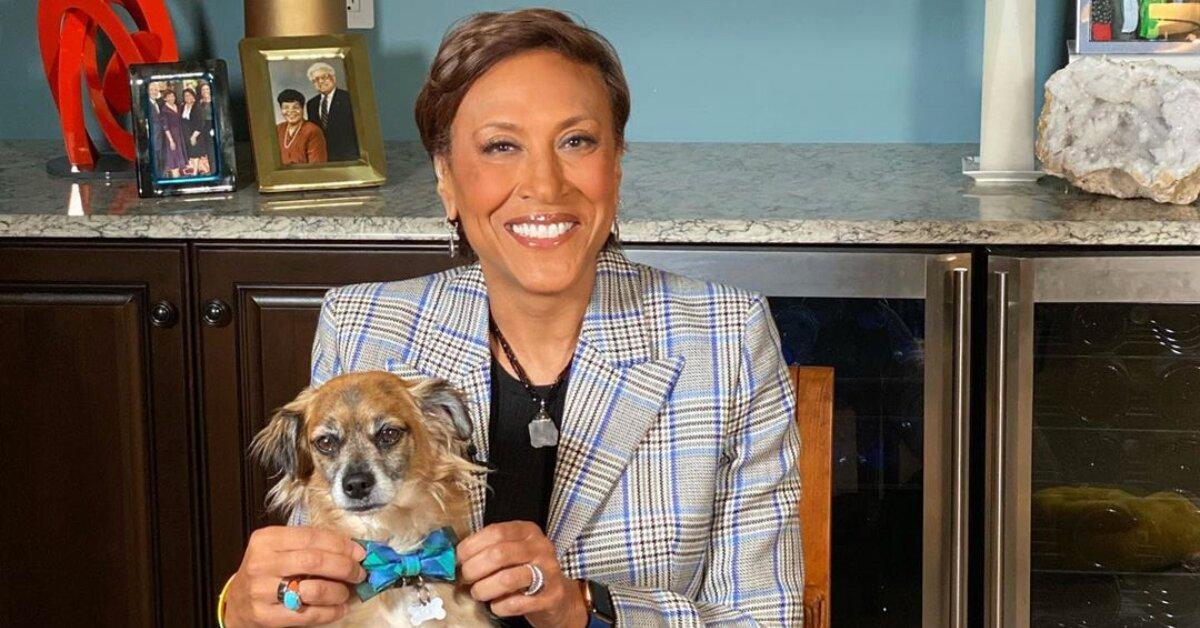 Like many Americans, Robin Roberts has been working remotely for the past month-and-a-half. Every weekday, the Good Morning America anchor reports live from the basement of her Connecticut home, where she retreated shortly before NYC was hit with an onslaught of COVID-19 cases.
For the 59-year-old, escaping the hotspot was of paramount importance given her medical history and categorization as a high-risk individual.
Article continues below advertisement
Why is Robin Roberts working from her Connecticut home?
Throughout her career as a broadcaster, Robin has been incredibly open with audiences about her breast cancer battle and subsequent myelodysplastic syndrome diagnosis (a rare blood disorder that affects the bone marrow). She underwent a bone marrow transplant in 2012 as a result of the disease.
In late March, Robin announced on air that as someone whose body had already been weakened multiple times by illness, doctors suggested she take extra precautions amid the coronavirus pandemic.
Article continues below advertisement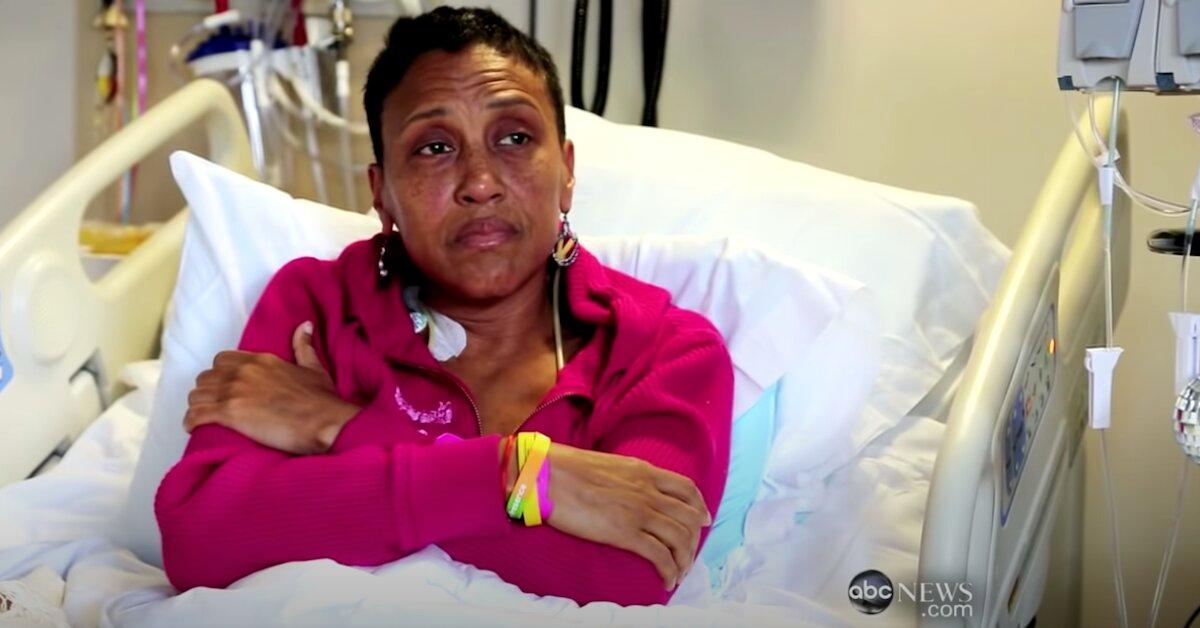 "I heard your advice and because of what is going on in New York City, this will be my last day in the studio for a little bit and I will do like everyone else," the TV personality stated. "It is hard to leave because you want the normalcy. You want it not just for yourself but for our viewers."
Article continues below advertisement
Since then, Robin has been co-anchoring the ABC morning show from the comfort of her house in Farmington, Conn., where she's had a residence for years. The journalist transformed her lower level into a makeshift studio, complete with a GMA mug and a photo taken from her dressing room featuring kidnapping victim Gina DeJesus.
The author revealed she chose to bring that particular image with her because the young woman "never gave up hope" during the nine years she was held captive by rapist Ariel Castro. "We never should give up hope either," Robin told viewers.
Robin Roberts feels at home on the East Coast.
In a 2014 interview with Good Housekeeping, the former ESPN sportscaster explained what a respite from her demanding job looks like. "It's really important to recharge my battery. I find blocks of time to take off, escaping to my house in Connecticut or vacationing in Key West, Fla.," Robin shared.
Article continues below advertisement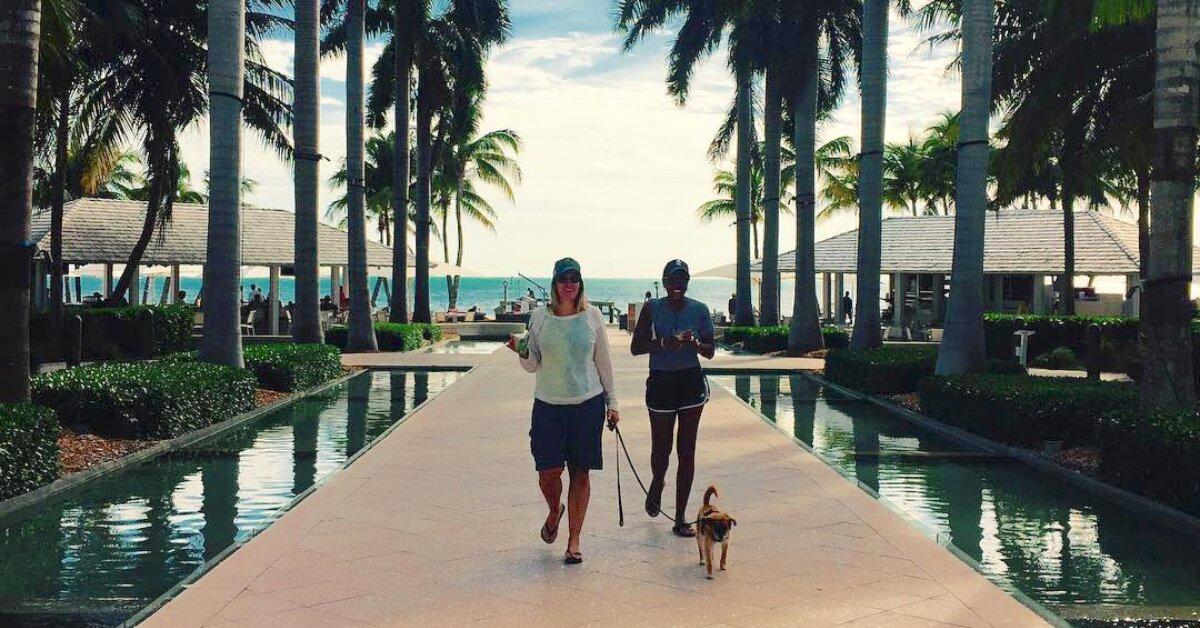 "There, a perfect morning is when you get up, grab coffee, and go to the pier to watch the sun rise with the locals. I could never figure out why Americans view taking time off as a sign of weakness, when everywhere else around the world it's encouraged."
Robin is currently in quarantine alongside her longtime partner, Amber Laign, and their dog, Lukas, who has become a main fixture on GMA. In fact, viewers are so used to seeing the rescue pup that Robin was forced to address his absence from a recent broadcast.
"Soooo happy my 'pawducer' was back in the home studio this morn!" she wrote in an Instagram post on May 13. "Yesterday sweet Amber was under the weather (thank goodness she's feeling better!) and [Lukas] had an excused absence to watch over her upstairs. Both were back on the job this morn hence the reason for my big smile!"
There's no denying that social distancing is better with a dog!