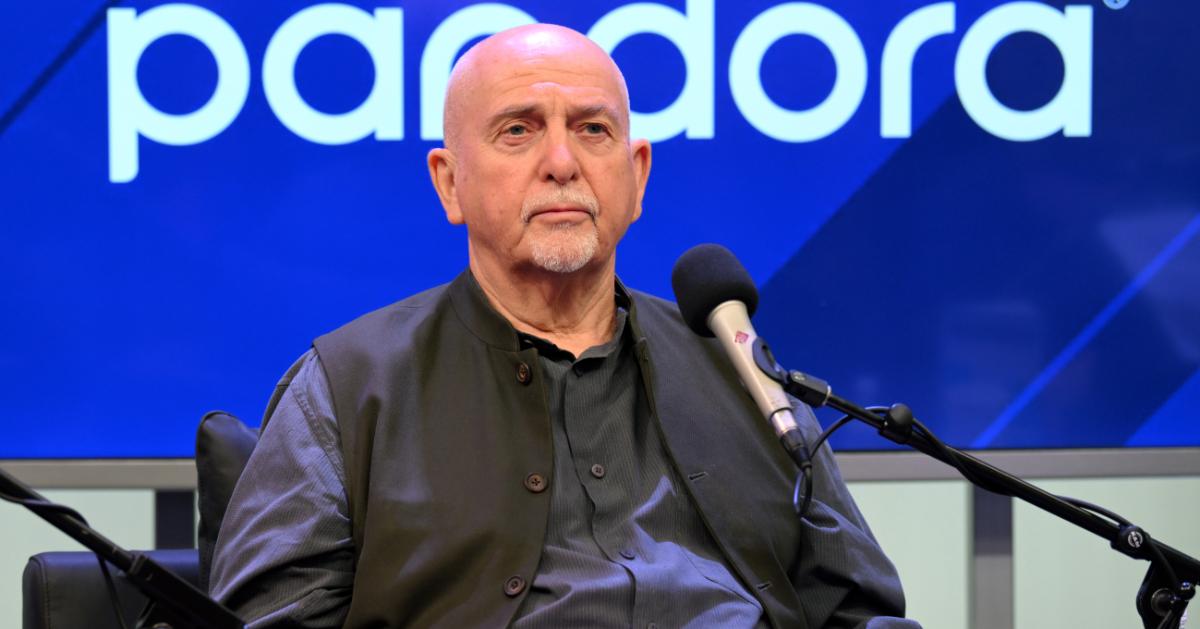 Peter Gabriel Is Exploring a Futuristic Society in "Panopticom"
As the voice behind behind MTV's most played music video of all time, Peter Gabriel's star status in the music world knows no bounds, whether it be due to his work as a member of the hit group Genesis or as a solo artist. Songs such as "Sledgehammer" catapulted him to a level of success that most musicians could only dream of, and Peter's position as a record-breaking and renowned artist is solidified in history books.
Article continues below advertisement
Naturally, after decades without a new album, the idea of new music from an artist such as Peter sends fans into a frenzy, and that's exactly what happened when the star dropped his latest track, "Panopticom." That name is quite a mouthful, but what exactly is the meaning behind the song? Let's unpack what we know.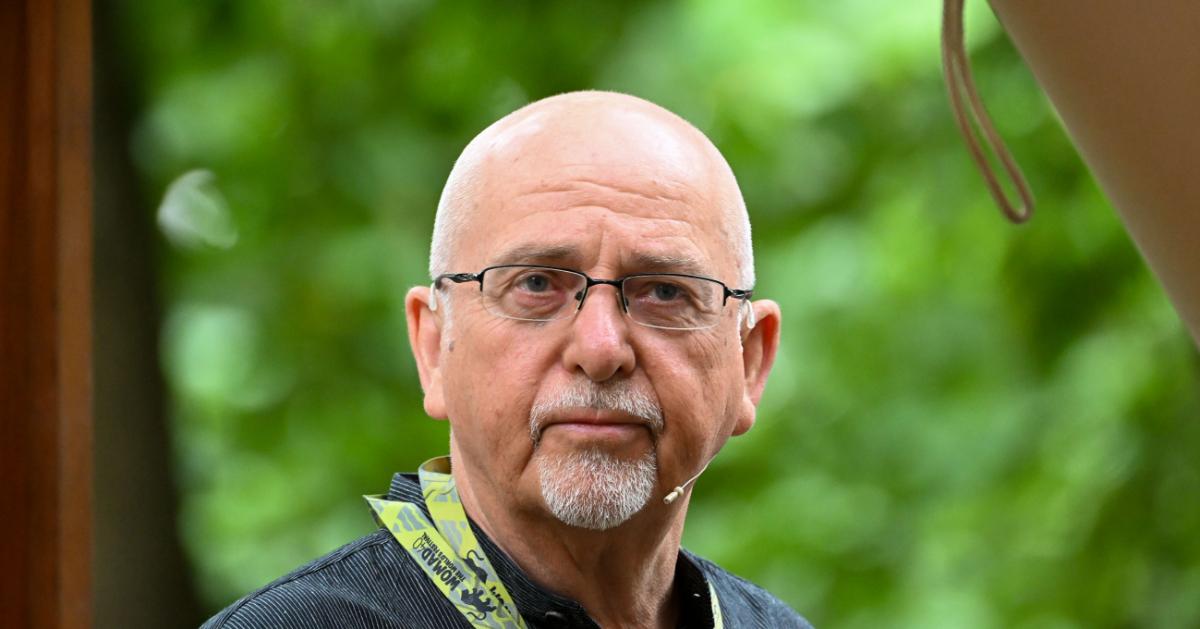 Article continues below advertisement
What is the meaning of Peter Gabriel's "Panopticom"?
Serving as the first single from Peter's forthcoming album "i/o," "Panopticom" starts as a brooding electronic melody that explodes into the type of flair and mega sounds that Peter is known for. Thankfully, through an official release on the song from the artist, we get a wealth of insight into the process that went into creating it.
In that release, Peter explained, "The first song is based on an idea I have been working on to initiate the creation of an infinitely expandable accessible data globe: The Panopticom. We are beginning to connect a like-minded group of people who might be able to bring this to life, to allow the world to see itself better and understand more of what's really going on."
Article continues below advertisement
According to Wikipedia, a panopticon — which is the word "Panopticom" appears to be based on — is "a type of institutional building and a system of control designed by the English philosopher and social theorist Jeremy Bentham in the 18th century. The concept of the design is to allow all prisoners of an institution to be observed by a single security guard, without the inmates being able to tell whether they are being watched."
Article continues below advertisement
Peter tapped long-time collaborators Tony Levin, David Rhodes, Manu Katché, and Brian Eno to create the haunting track with him. Additional backing vocals were provided by Ríoghnach Connolly of The Breath.
The song's lyrics were inspired by Forensic Architecture, Bellingcat, and WITNESS, which Peter co-founded.
Peter's message rings true through lyrics such as "Let's find out what's going on," "Let's see where clues are leading," "Won't you show us what's going on?," and "So how much is real?" Clearly, a thirst for more knowledge, as Peter defined a "Panopticom," is exactly what he's singing about here.
The star also speaks on the interconnectivity of modern civilization when he sings "And we reach across the globe / We got all the information flowing / You face the mother lode / Tentacles around you."
All in all, it seems as though Peter is proposing a futuristic take on the internet, of sorts, but collaborating with like-minded individuals to make it happen. We'll all simply have to wait and see if the artist makes more mention of these plans on other tracks from "i/o" when the album releases sometime in 2023.