'Love & Hip Hop' Star Paris Phillips Looks Stunning After Dramatic Weight Loss
Fans of the reality franchise Love & Hip Hop were first introduced to Paris Phillips when she appeared on Love & Hip Hop Hollywood back in 2018, and many viewers may have seen the reality star when she was featured on R&B singer K Michelle's series K. Michelle: My Life as the artist's best friend, confidante, and manager. During Season 5 of L&HHH, some of you may not know the two had a huge falling out after K confronted her former assistant for supposedly using her credit card without permission.
Article continues below advertisement
According to K Michelle, Paris had used her credit card without her knowledge to take pricey Uber trips. Paris did admit to only using it once without permission, but K told her she was lying. Before the season finale, the two former BFFs ended up in a huge screaming match, drinks were thrown, and their friendship was completely severed. Paris would go on to be more of a main cast member in Season 6, and also appeared in the spinoff VH1 Family Reunion: Love & Hip Hop Edition.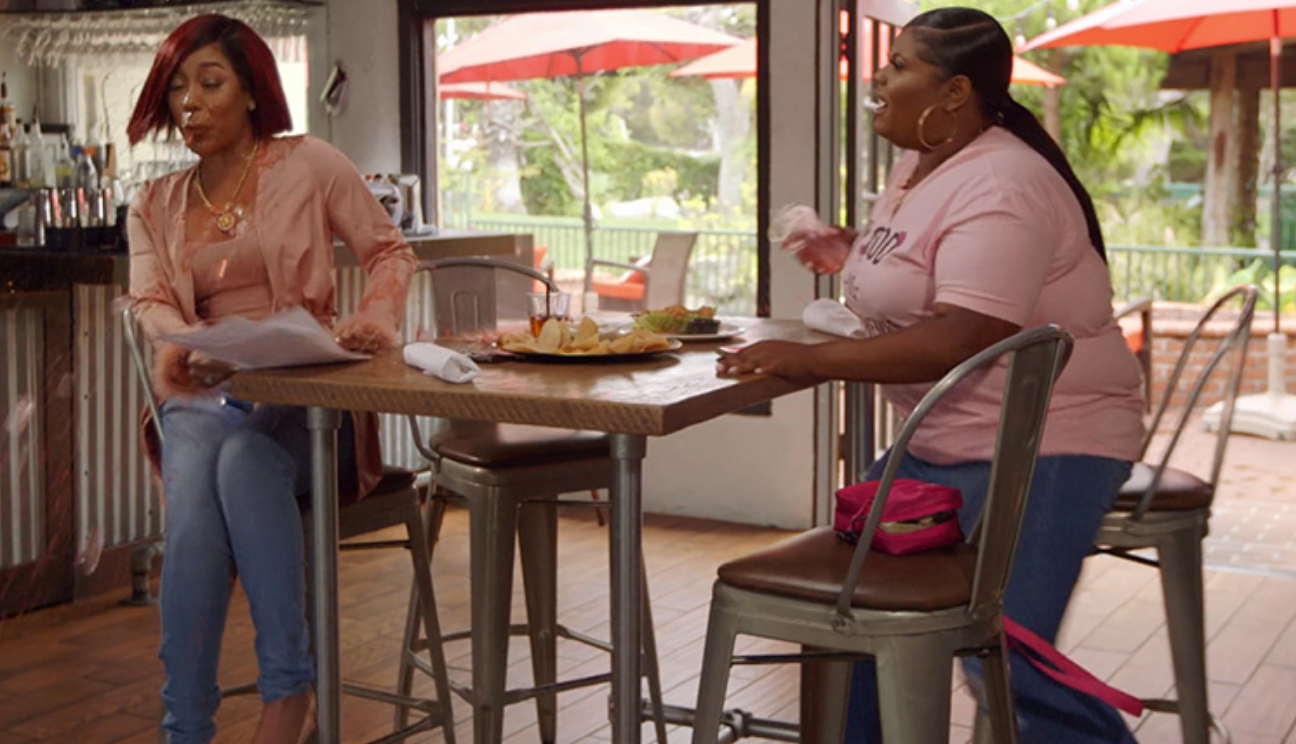 Article continues below advertisement
Now Paris is back on our television screens for Season 2 of VH1 Family Reunion: Love & Hip Hop Edition, and the 35-year-old is showing off an entirely new vibe and look. It was pretty apparent to audiences that she had lost quite a bit of weight, and fans want to know what steps Paris took through her weight loss transformation. Keep reading to find out how she lost the weight.
Did 'Love & Hip Hop' star Paris Phillips have weight loss surgery?
On VH1 Family Reunion: Love & Hip Hop Edition, Paris debuted her new body to the public, and many viewers were shocked and pleasantly surprised. Paris seems to be more confident and happier now, and we love it!
Article continues below advertisement
If you scroll through Paris's Instagram account, it appears that she started losing weight in 2020. Still, it wasn't until last year that fans began to notice that her features had dramatically changed, including a more defined jawline. Many people assume that the New York native underwent weight loss surgery, as she seems to have lost a significant amount of weight pretty quickly. However, she hasn't officially spoken out about the weight loss or confirmed/denied any surgery rumors.
Article continues below advertisement
However, her new and fantastic transformation has not been overlooked by fans who are used to seeing photos of the actress more covered up and are now seeing her show off her entire figure. Many people have been supportive of Paris's weight loss journey, and some even see her as an inspiration as they try to lose weight. One fan commented on her Instagram page, "I need to know the diet so I can follow [it]."
Another fan felt that Paris shouldn't lose another pound, writing, "Don't lose any more weight. You look amazing, baby!" One of her followers complimented her on how gorgeous she looked: "You look so good, girl. I love this look. Beautiful."
Watch the Season 2 finale of VH1 Family Reunion: Love & Hip Hop Edition Feb. 14 at 9 p.m. EST on VH1.