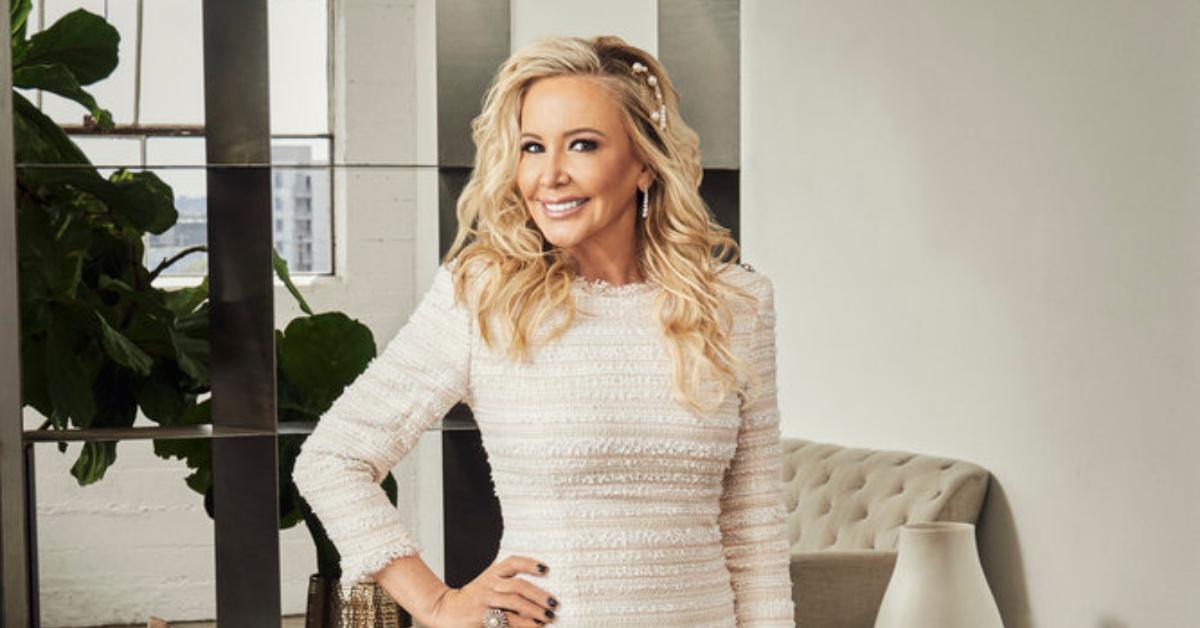 RHOC's Shannon Beador Reveals the Secret to Her 14-Pound Weight Loss
We were first introduced to Shannon Beador in Season 9 of The Real Housewives of Orange County. At the time, Shannon was married to her now-ex-husband David Beador. The problems and stress in their marriage contributed many changes to Shannon's life, including some significantly weight gain. Thankfully, a lot has improved since then, and things continue to look up for the Orange County socialite.
Article continues below advertisement
As her two youngest daughters prepare to leave for college, Shannon is preparing to move in with her boyfriend John Janssen and jumpstart her life as an empty nester. For years, Shannon has struggled with her commitment to healthy living, but now that her kids are all grown up, she's had the opportunity to do just that.
Shannon's been working on her weight loss for a while and seems to have hit a particularly strong stride. On Tuesday, Feb. 1, she took to social media to show off her progress, and fans were shocked by her transformation. But how did Shannon Beador lose the weight?
How did Shannon Beador lose weight?
Shannon showed off her brand-new waistline and revealed that she's closer than ever to her weight loss goal after recently losing 14 pounds. On Instagram, she gave up the secret to her success.
Article continues below advertisement
Shannon said her recent weight loss came as a result of eating healthier, exercising, and taking dietary supplements. She captioned her post, "Today, I'm down 14 pounds, which I'm excited about. And I have a little bit more to go to get to the finish line… this time it's happening."
Previously, the RHOC star opened up about how her weight gain has affected her confidence over the years. But in 2021, Shannon shared that she was in the process of a serious "glow up". She told UsWeekly, "I've always been a thin person, so it was very tough for me. It was heavy on my heart to have gained the weight that I have."
Article continues below advertisement
"I'm starting to lose that COVID weight and then I'm going to stay there because this rollercoaster, it doesn't work for me very well."
Shannon said her fluctuating body type is exactly why she created her nutritional supplement brand, Real for Real, which aims to "bring quality, affordable, and healthy products to the market."
Article continues below advertisement
Shannon Beador credits her business, Real for Real, for her recent weight loss.
Shannon's business got a buzz after she documented her body transformation on social media. According to Shannon, "taking Real for Real's Mineral-Aid Nightly for detoxification" helped balance her hormones and shed more than a few pounds.
Shannon shared that her boyfriend, John, played a huge part in helping her business grow. "To have him by my side as we finally launched the first product Lemon-Aid, it's been really rewarding," she told Us.
Among the products that are available for purchase online are Lemon-Aid Daily and Mineral-Aid Nightly, which contain a variety of supplements that claim to boost immune support and support endocrine and hormonal balance.
You can see Shannon on new episodes of RHOC on Wednesdays at 8 p.m. ET on Bravo.