You May Have Once Caught 'Wheel of Fortune' Host Pat Sajak's Daughter Maggie on the Radio
Who is Pat Sajak's daughter? Maggie Sajak was by the 'Wheel of Fortune' host's side as he dealt with recent health issues. Details.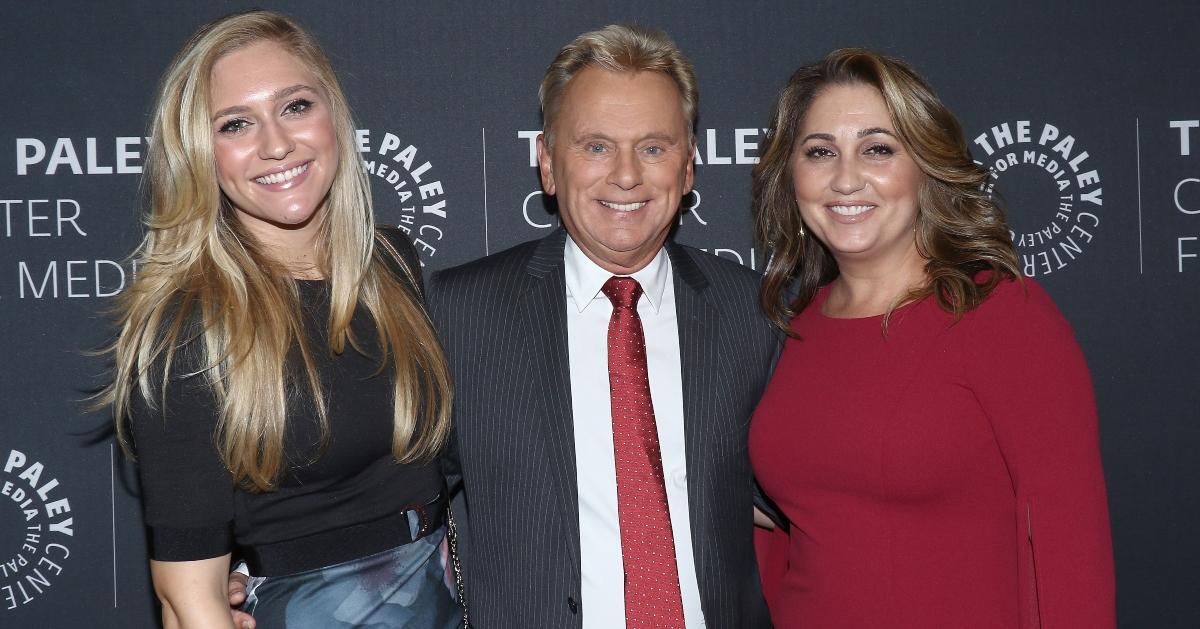 Pat Sajak has been the host of Wheel of Fortune for an incredible 38 years, an amount of time that has made him the longest-running host on a game show ever. He's known for uttering phrases like, "Would you like to solve the puzzle?" and "The category is..." on the word puzzle game show, and for his dynamic with hostess Vanna White.
Article continues below advertisement
The Wheel of Fortune host battled health issues when he had a clogged intestine that required emergency surgery, leading to an absence on the show's early December episodes. The internet went nuts trying to figure out if the host was off the show for good.
Outside of the iconic show, Pat is a husband and father of two. Who is Pat Sajak's daughter? Read on to find out who Maggie Sajak is (but you might have already heard about her on the radio).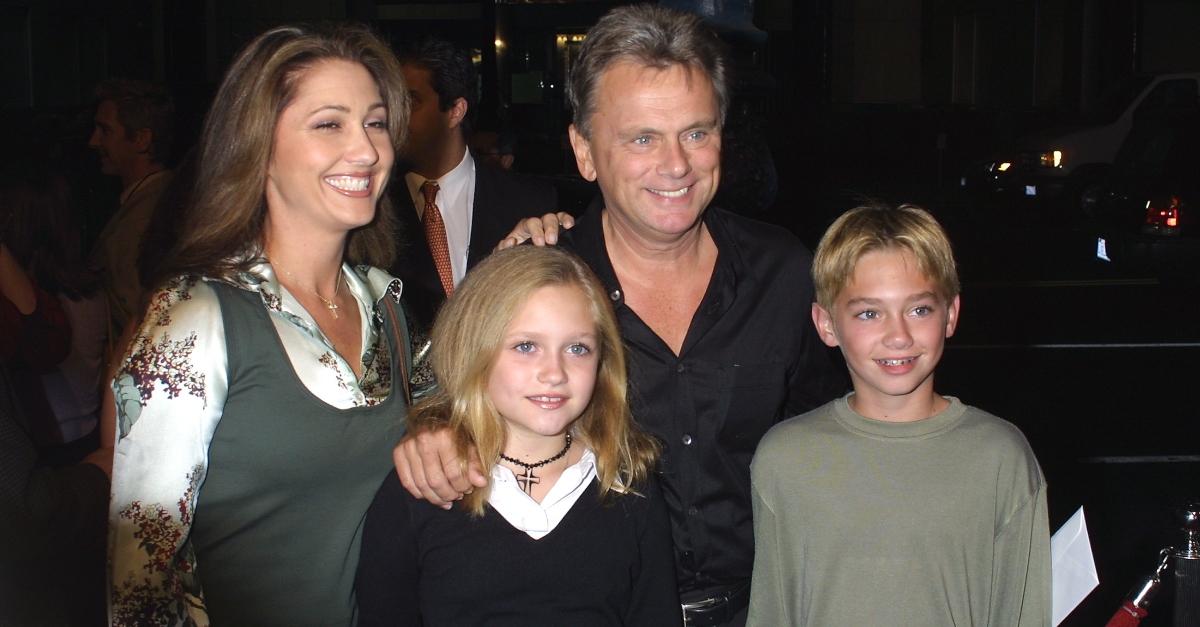 Article continues below advertisement
Who is Pat Sajak's daughter?
After divorcing his first wife, Sherrill Sajak, in 1986, Pat went on to marry photographer Lesley Brown just three years later. The couple shares two kids together, 29-year-old Patrick Michael James Sajak and 24-year-old Maggie Marie Sajak.
The pair raised their kids in a Maryland suburb that is just outside of Washington D.C. They also divided their time partly in Los Angeles (which is where the show is filmed).
After learning how to play the guitar at the age of 12, Maggie became very interested in pursuing country music (she also plays the mandolin and ukulele). She released her first single, "First Kiss" at just 16 years old. Trey Fanjoy, who has also worked with Taylor Swift, Miranda Lambert, and Reba McEntire, directed Maggie's music video for the song.
Article continues below advertisement
Like any good father would do, Pat supported Maggie's music by playing the song and its video on Maggie's 17th birthday during an episode of Wheel of Fortune.
But, Maggie didn't want to just focus on music. She attended Princeton University and went in as a pre-med student (it's unclear what degree she ended up graduating with).
She told CMT in 2013 that she hoped she would be able to make both of her passions work in the future.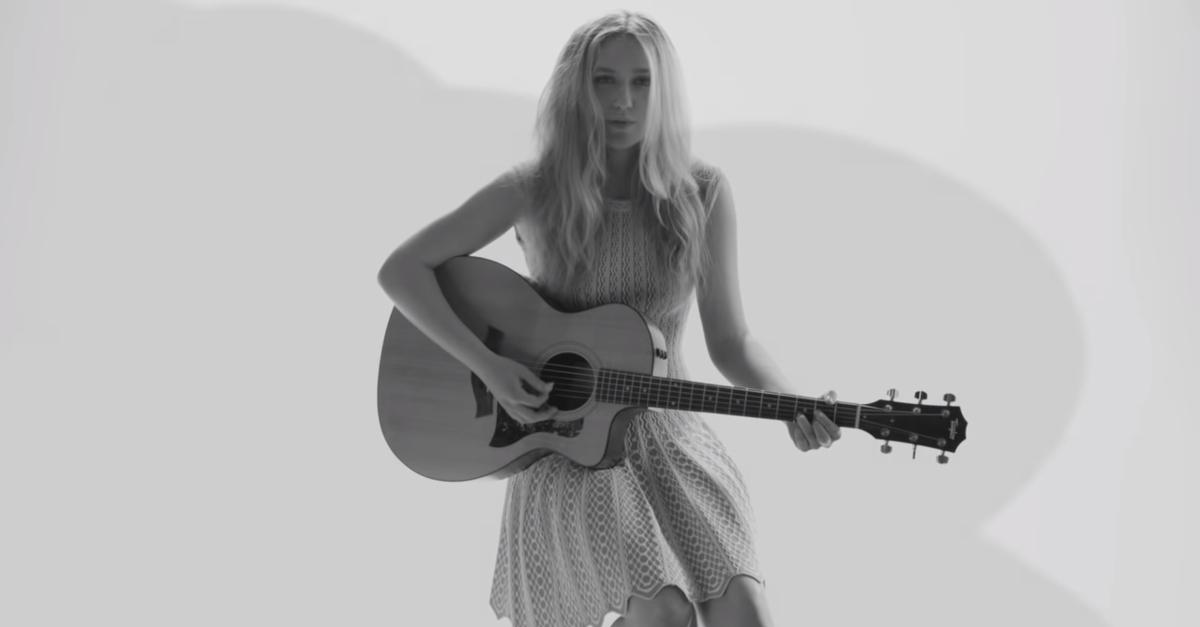 Article continues below advertisement
"I've always wanted to be a singer," she said to CMT. "But I also always dreamed of being a doctor, and Princeton was my dream school. So I thought I'd lay the ground work for med school while I'm in college."
She also noted that she gained a keen appreciation for country music because of her famous father. Before securing the hosting role at Wheel of Fortune, Pat used to work as a weatherman in Nashville.
"Since I was little, my parents listened to a lot of country," Maggie said. "My dad lived in Nashville for a while, and he appreciates older country... All of that has shaped the kind of music I'm making now."
Maggie hasn't released a new song for several years now, but she's still incredibly close to her parents. She was with her dad when he realized his stomach pain was more serious than he had imagined.
Article continues below advertisement
Maggie was there when Pat was hospitalized.
Pat's absence from Wheel of Fortune caused a stir online, and the host finally explained just what happened when he sat down with Good Morning America on Dec. 20. He said that he experienced intense pain while he was on a walk with Maggie, and, within a few hours, he was in surgery.
He said he was worried at one point that he was dying, and he was scared about leaving his wife and daughter behind.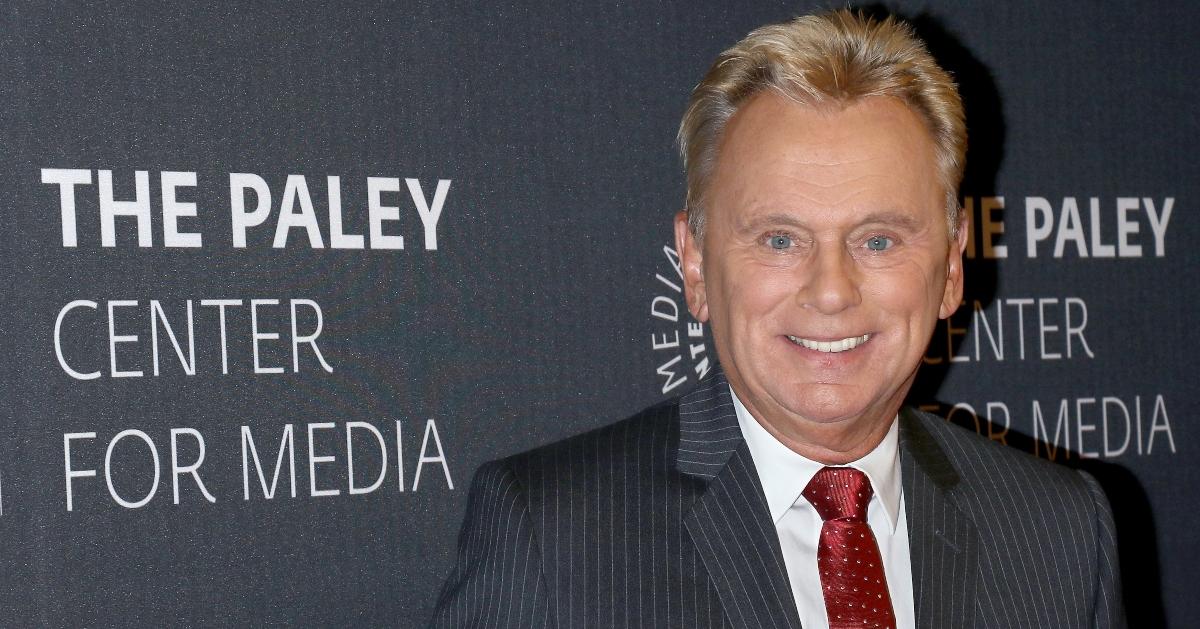 Article continues below advertisement
"In the background, I could hear my wife and daughter talking," he said about dealing with the pain in the hospital. "It sounded like they were a mile off, but they were right next to me. They were talking to each other. And I remember thinking, not in a morbid way, 'I think this must be death. This must be what death is like.'
He went on to joke about how he made it through the intense pain.
"Hearing their voices, I thought, 'Boy, their lives are gonna change now,'" he continued. "And I felt badly for them. I didn't feel badly about dying. I felt badly that they were gonna have to deal with the aftermath. As it turned out, I was just high."
The host made his triumphant return on Dec. 6 (his return episode won't air until Jan. 13, though), and he admitted that he has no immediate plans to retire. He also said that Vanna was "a real trooper" for taking over his role last minute.
"I've gotta do this until — you know — I'm doddering," he said. "I think I still do it at a high level. But you know, I can't do it another 40 years, I know that, because I'd be 110, and that would be a record."
Wheel of Fortune airs every weeknight.