Pat Sajak of 'Wheel of Fortune' Has Been Photographed With Marjorie Taylor Greene
'Wheel of Fortune' host Pat Sajak recently caused waves when he was spotted with certain political figures. What are his political views?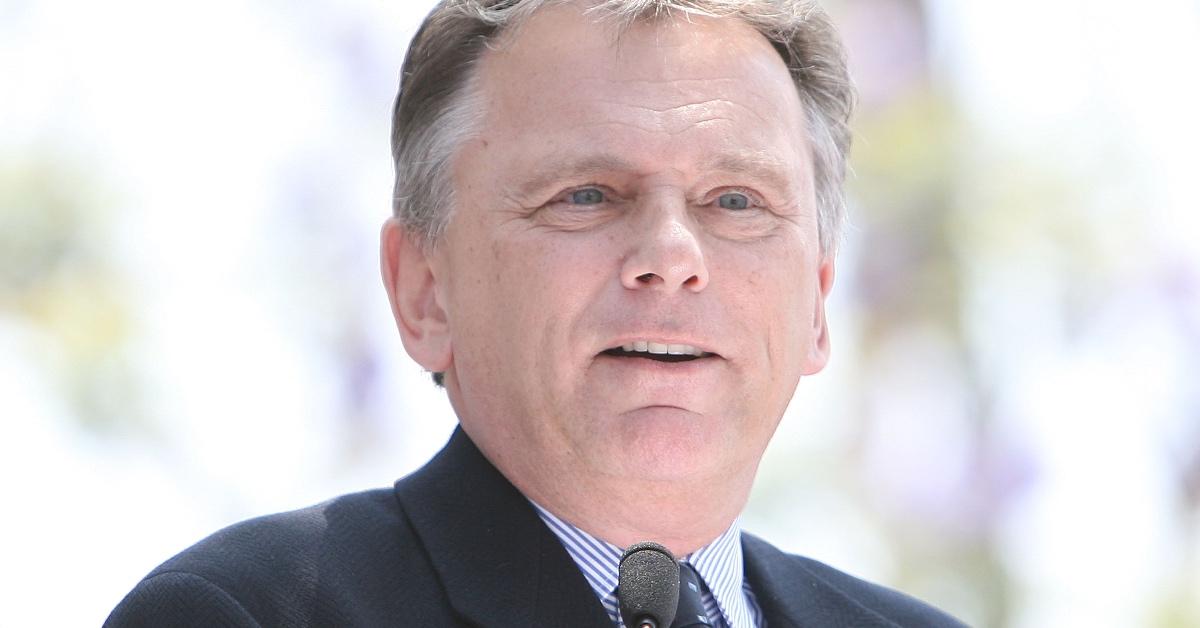 Although long-time Wheel of Fortune host Pat Sajak's tenure as a game show host is winding down, he recently made headlines for reasons outside of his job occupation. Pat was photographed with Congresswoman Marjorie Taylor Greene, sparking a wave of outrage on Twitter.
What are Pat's political views? And is he retiring from Wheel of Fortune? Here's what to know.
Article continues below advertisement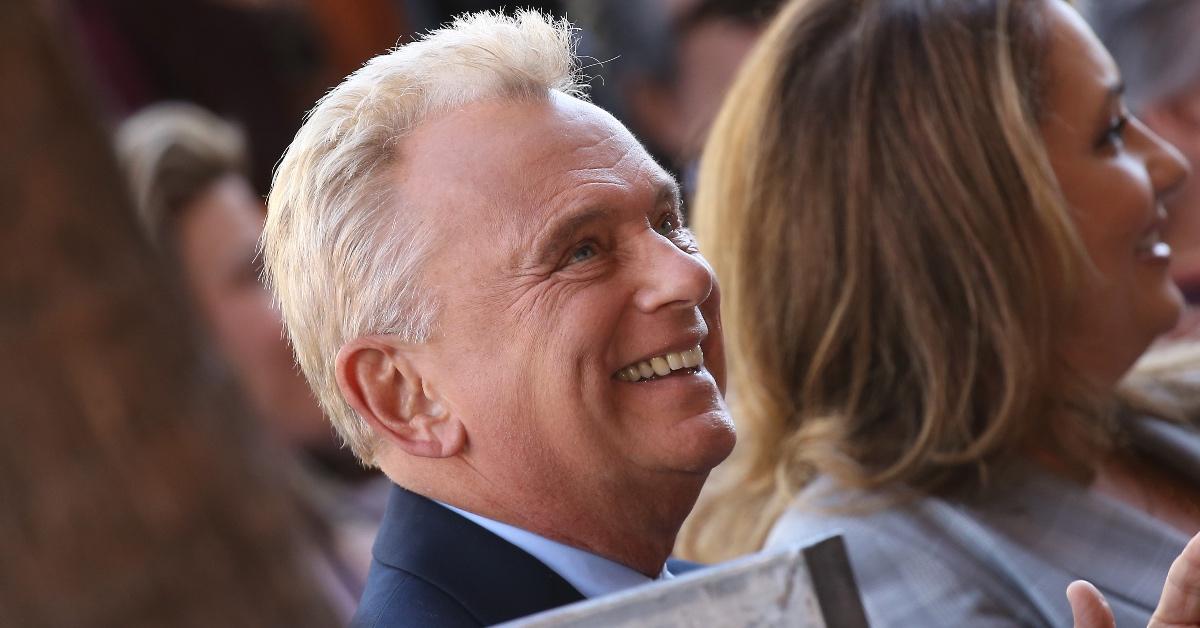 What are Pat Sajak's political views?
Although Pat Sajak has not discussed his specific political views publicly, some of his leanings are very obvious based on his Internet presence. In 2014, Vice recorded a series of Pat's tweets where he denied climate change, bashed "liberals," and more. The tweet that launched the initial firestorm read, "I now believe global warming alarmists are unpatriotic racists knowingly misleading for their own ends. Good night."
Article continues below advertisement
However, that wasn't the first time Pat has tweeted conservative "jokes" on his platform, as also recorded by Vice. In the past, he's written tweets such as, "Prediction: Next big 'cause du jour' will be Plants Rights. No joke! (Can see posters now: Ficus have feelings, too!)" and "My interest in Al Gore's pronouncements could fit into a gnat's navel & still leave room for a Liberal's sense of humor."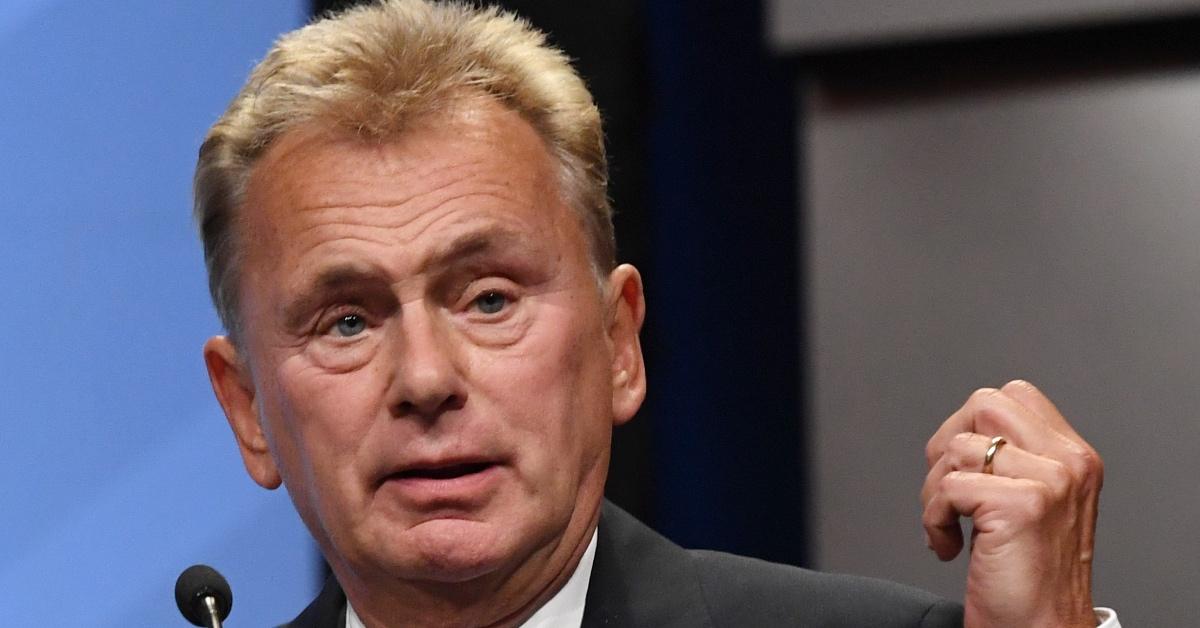 Article continues below advertisement
Pat's history of right-wing leanings has been recorded long before 2014. According to the outlet Grunge, between 2004-2013, he contributed to the conservative political website Human Events.
Now, a new photo circulating seems to cement his political leanings as extremely right-wing. A Twitter account known as PatriotTakes, which describes itself as "dedicated researchers monitoring and exposing right-wing extremism," posted a photo of Pat with Congresswoman Marjorie Taylor Greene and Right Side Broadcasting Network reporter Bryan Glenn.
Article continues below advertisement
Marjorie Taylor Greene is infamous in the United States for her extremist views, which include referring to herself as a "Christian nationalist," her tendency to spout QAnon conspiracy theories, and her public attacks (sometimes physical) on anti-gun activists. Pat willingly seeking out a photo with her implies a sense of appreciation or support for Marjorie and her views, but if Pat feels otherwise, perhaps he'll clear up his choice.
Article continues below advertisement
Is Pat Sajak retiring from 'Wheel of Fortune'?
In a recent interview with Entertainment Tonight, Pat hinted that he might finally retire as the host of Wheel of Fortune. He said, "In most television shows by this time, you would have said, 'That's probably enough,' but this show will not die. It appears I may go before the show."
He added, "It's an honor to have been in people's living rooms for that long. People were out there welcoming us. We're happy and proud."
Wheel of Fortune began in 1975, and Pat came on board in 1981. He and co-host Vanna White have become synonymous with the series, but that may come to an end — perhaps even sooner if his political leanings cause enough outrage with the network.
Wheel of Fortune airs daily at 7:30 p.m. ET on ABC.