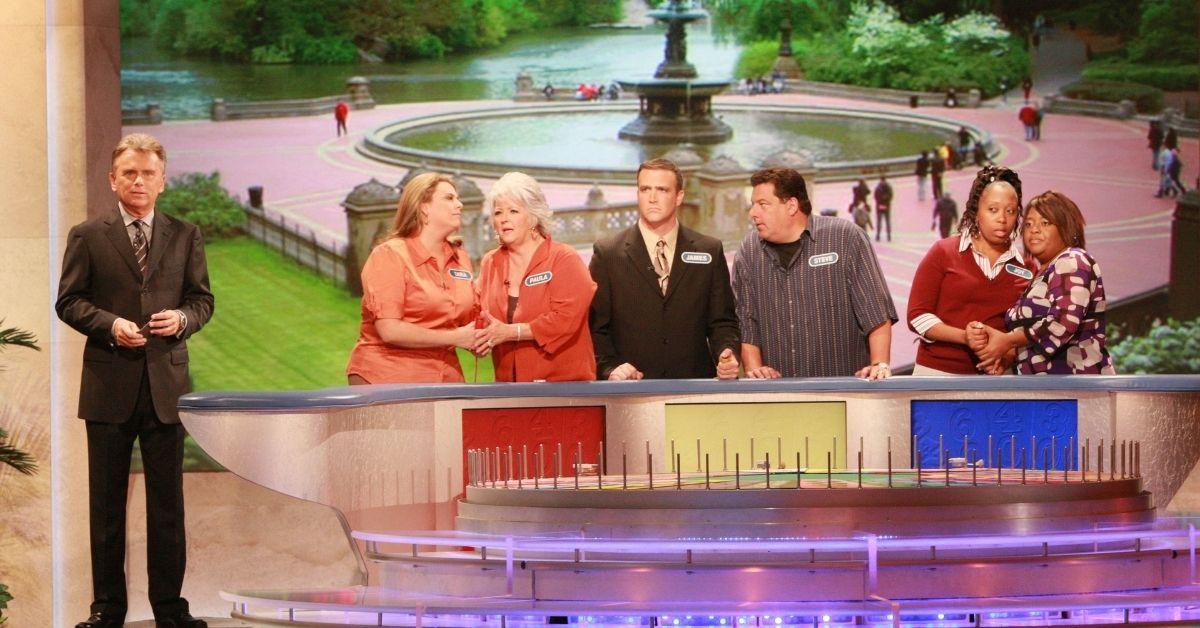 'Wheel of Fortune' Host Pat Sajak Got His Start in the Entertainment Industry as a DJ
You can't think of Wheel of Fortune without thinking of long-time host Pat Sajak and letter-turner Vanna White. The iconic pair have been the faces of the popular puzzle competition series since 1982.
Article continues below advertisement
But does working on Wheel of Fortune actually pay a fortune? As we reported, Vanna White's net worth is pretty impressive. But how does Pat Sajak square up? Keep reading to find out what Pat Sajak's net worth is as well as how much he makes from the show.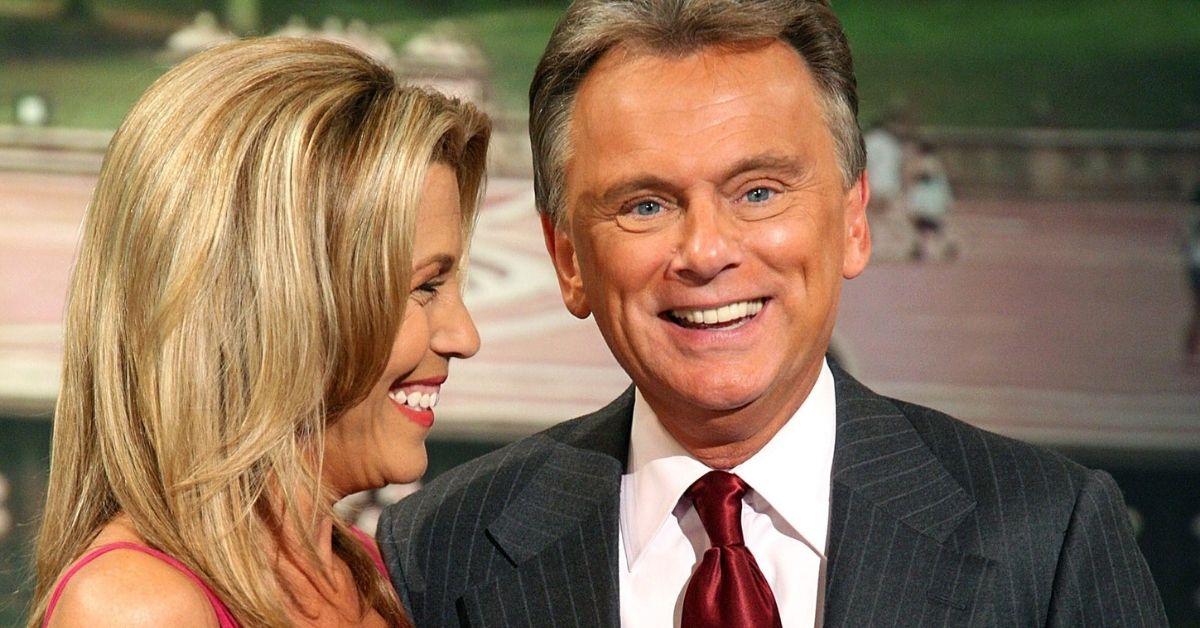 Article continues below advertisement
What is Pat Sajak's net worth?
Pat Sajak, whose real name is Patrick Leonard Sajdak, has a net worth of $70 million, according to Celebrity Net Worth. He is most known for his role as host of Wheel of Fortune. However, prior to landing that gig, he paved his way into the entertainment industry first as a DJ, then as a weatherman. He has also briefly acted and appeared in the comedy film Airplane II: The Sequel. Pat also hosted his own short-lived talk show, The Pat Sajak Show.
Pat Sajak
TV and radio personality, Puzzle book author, DJ, Weatherman
Pat Sajak has been the host of Wheel of Fortune since 1982. Prior to his game show days, he was also a radio anchor, a DJ, and a weatherman.
Birthdate: Oct 26, 1946
Birthplace: Chicago, Illinois
Birth name: Patrick Leonard Sajdak
Marriages: Lesly Brown Sajak (1989 - present)
Children: Patrick Michael James Sajak, Maggie Marie Sajak
Education: Columbia College Chicago
Article continues below advertisement
Furthermore, Pat has served as guest host on other game shows like Super Password and Password Plus. He was also a regular substitute guest host for Regis Philbin on Live With Regis and Kelly.
In 2003, he hosted Pat Sajak Weekend on Fox News and The Pat Sajak Baseball Hour, a syndicated radio sports talk show. He also got into the publishing industry and released a number of puzzle game books, which can be purchased on Amazon.
Article continues below advertisement
Pat Sajak and Vanna White have the same exact net worth.
Pat Sajak and Vanna White both have a net worth of $70 million. However, as Celebrity Net Worth noted, Pat's yearly salary is approximately $15 million. Meanwhile, Vanna's annual salary is around $4 million, per ABC News.
Article continues below advertisement
While that's a big gap in pay, Vanna has other revenue sources that contribute to her net worth. For example, she is also an actress, a model, and a former beauty pageant queen. Her TV and movie roles include Naked Gun 33 1/3: The Final Insult and Fresh off the Boat, and more.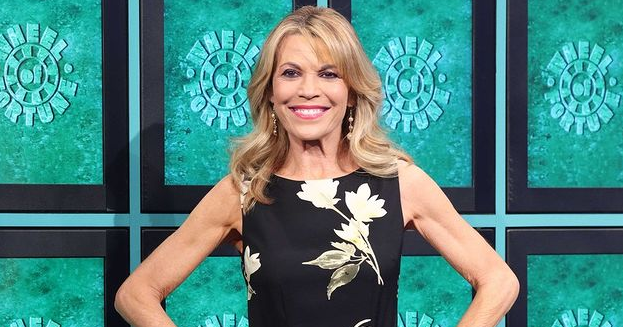 Article continues below advertisement
Pat Sajak's early start as a DJ put him on the path for success.
The Chicago native got his start in radio in the '60s while attending Columbia College Chicago. He became a news anchor for the local station WEDC and appeared on the 6 a.m. time slot. After college, he joined the U.S. Army in 1968 during the Vietnam war.
While serving in the Army he deejayed on the Armed Forces Radio. While DJing, he began each broadcast with the iconic line originated by Adrian Cronauer, "Good morning, Vietnam."
In the early '70s, he DJ'd in Nashville as an afternoon personality. A few years later, he went to Los Angeles to further his work in the entertainment industry. In 1977, he landed a full-time weatherman position at KNBC-TV in L.A. In 1982, he landed his gig on Wheel of Fortune and has been hosting ever since. Although, his contract is expected to expire in 2022.
Article continues below advertisement
In 2018, he became the longest-running host of any game show. He has won three Emmys for his work on Wheel and was also honored on the Hollywood Walk of Fame in 1994.
Article continues below advertisement
When will Pat Sajak retire from 'Wheel of Fortune'?
Pat is currently in his seventies. It is unknown when he will retire; however, he hinted to ET that his time as host is slowly winding down. "We're certainly closer to the end than the beginning," he candidly told the outlet. "I'd like to leave before people tune in and look at me and say, 'Ooh, what happened to him?'"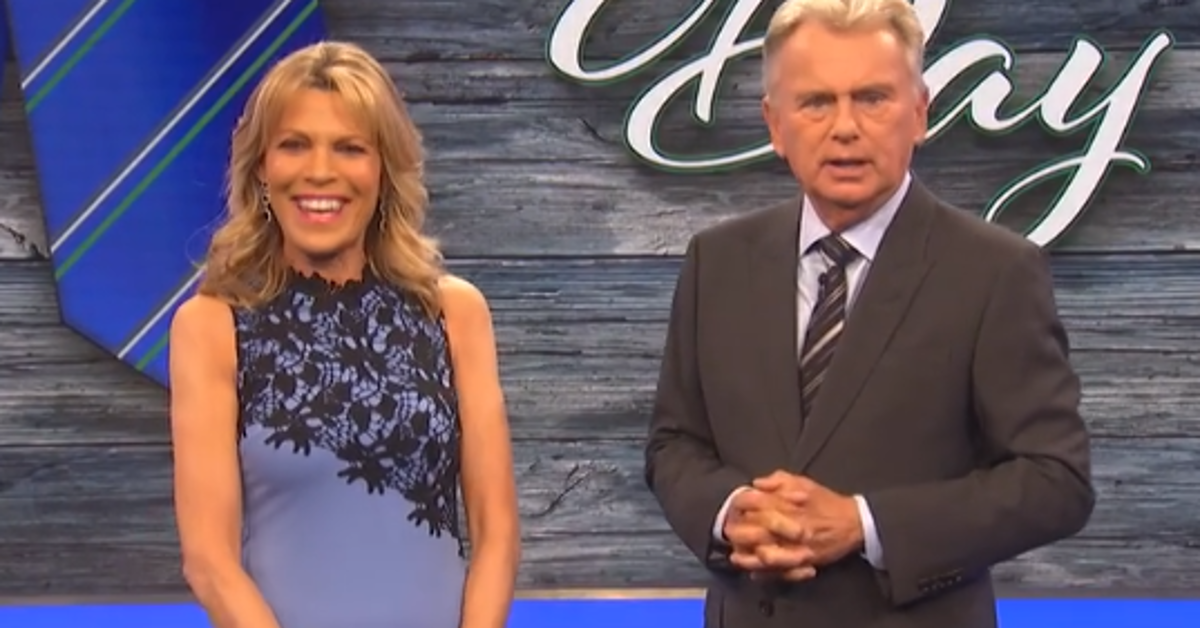 Vanna will also be exiting the show with him. "I wouldn't bet on seeing us in, like, 10 years, I would say," Pat continued, before asking Vanna, "Is that fair [to say]?" She responded, "Probably, yes."